Review: An Evening with Giuseppe Giusti in Bristol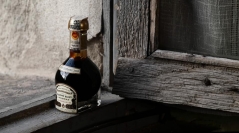 Posted on: 2019-11-13
A night of indulgence on Bristol's Welsh Back
---
Widely regarded as Modena's, and therefore Italy's, and therefore the world's oldest balsamic vinegar producer, the house of Giuseppe Giusti is the authority on top-quality balsamics and the perfect culinary pairings for a range of products. We were lucky enough to spend a few hours sampling the very best they had to offer last night, as Aqua Bristol hosted an evening with Gran Deposito Aceto Balsamico Giuseppe Giusti.
Treated straight away to an aperitif of Campari, prosecco and Giusti's own house-made Vermouth, we arrive at the Welsh Back restaurant and are warmly welcomed by Aqua staff. We're promptly introduced to our host, and given a brief history of the over-400-year-old, world-renowned balsamic house. The Giusti representative explains that he'll be talking us through each dish on the five-course menu, and discussing a range of balsamic pairings throughout the evening.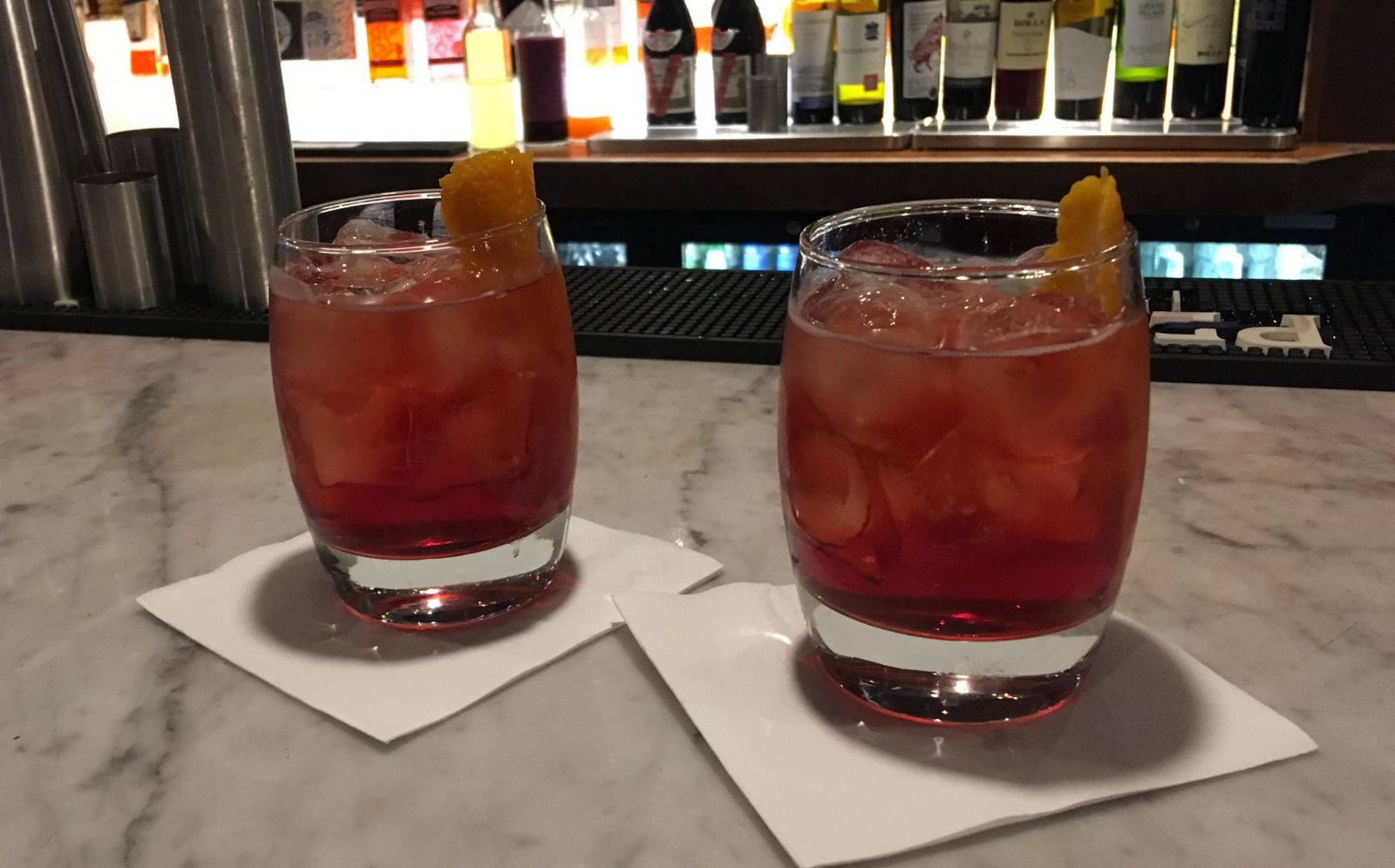 The courses - five specially-prepared dishes utilising the full range of Giusti balsamic products through several different methods - are an exciting mix of fresh, seasonal produce and locally sourced mains. A representative of wine specialists Matthew Clark, who work closely with Aqua to provide top-quality wines to the restaurants year-round, is on hand to pair a different glass with each dish.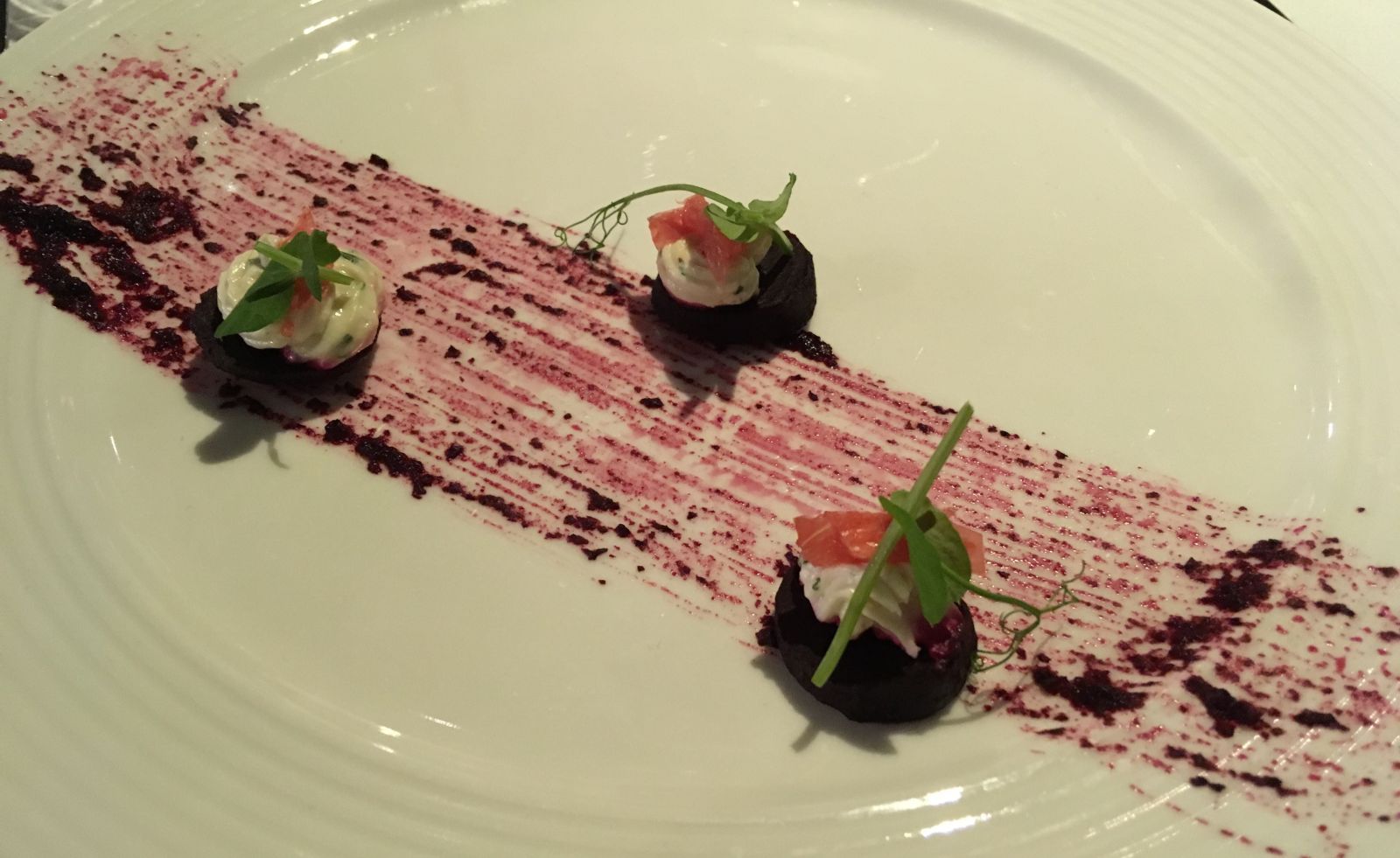 Meals as meticulously crafted as this are a rare treat, and the combinations of flavours, textures and sharp balsamic notes make for a culinary experience unlike any other you're likely to find in central Bristol. The starting appetiser of beetroot caramelised in eight-year-old Giusti balsamic, served with whipped goats cheese and pink grapefruit, is the perfect way to kick things off, contrasting a delicate and light texture with the tangy flavour of the marinated beetroot. The first wine pairing of the night turns out to be our favourite; a light, fruity Italian red that compliments the dish without overpowering it.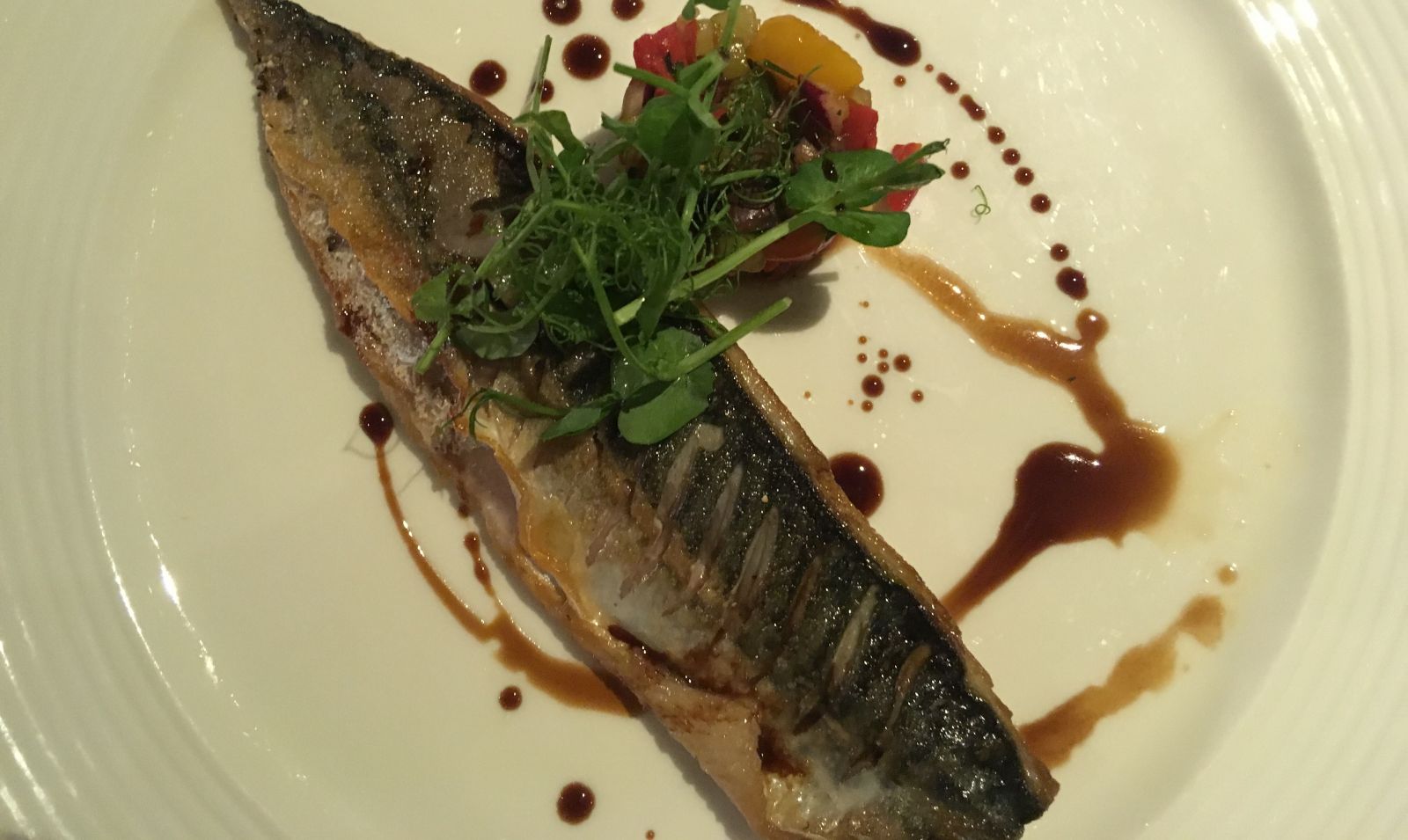 The three main dishes - Cornish mackerel served with piquillo pepper salsa, a sage, butternut squash and hazelnut risotto and pan-roasted duck breast with dauphinoise potatoes - are unbelievable. From the intensely flavourful fish to the rich, creamy risotto and tender duck breast, the Aqua chefs deliver on all fronts. The balsamic products vary between dishes, each bottle aged for a different amount of time using different methods to carry its own unique taste.
Each wine pairing adds a new element to its respective course, too, with a slightly acidic white undercutting the oily flavour of the Cornish mackerel, a fresh-tasting Chardonnay to accompany the sweetness of the butternut squash in the risotto and a deep red wine add to a decadent cut of duck breast and black cherry/aged balsamic jus.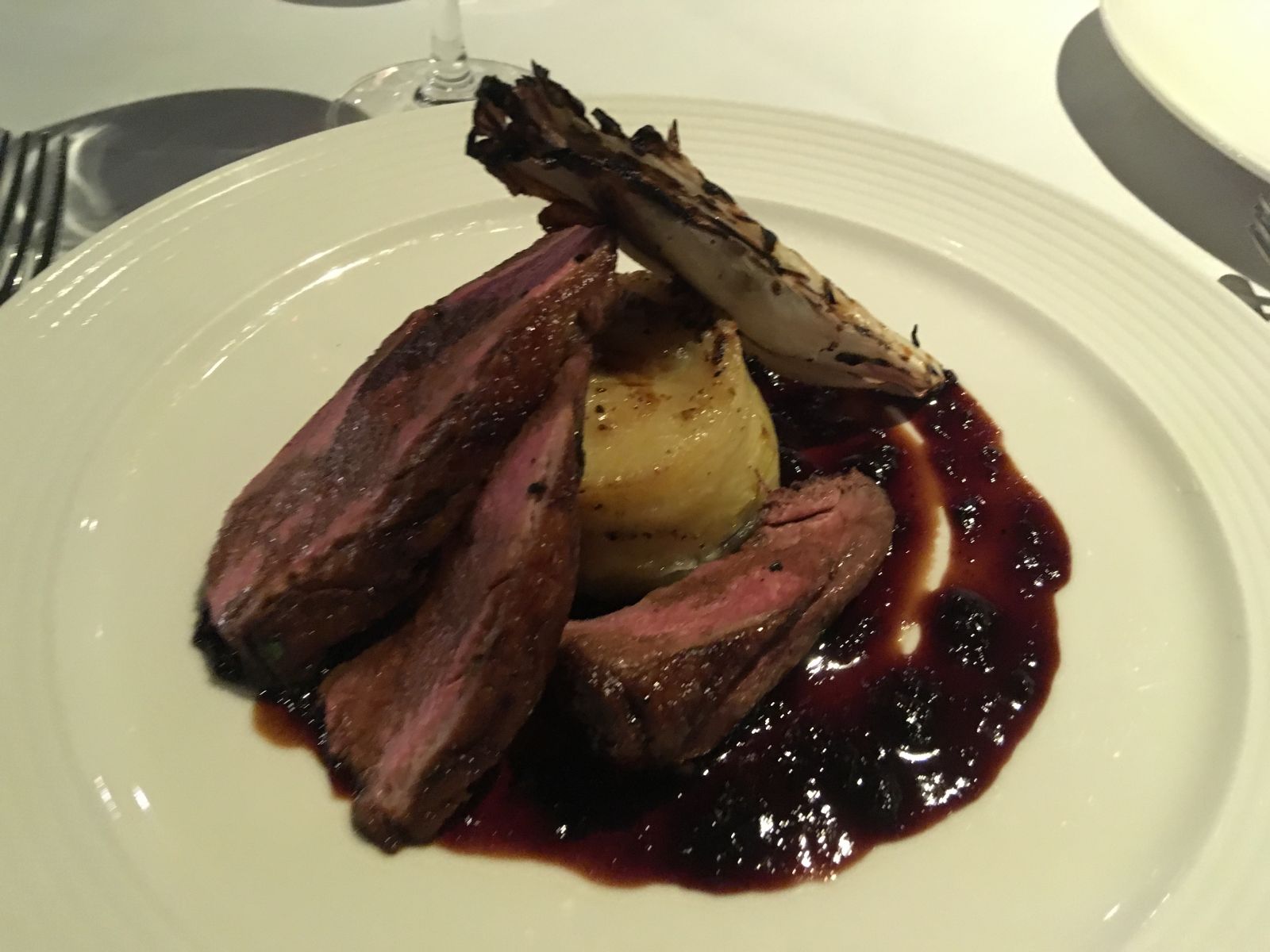 After a sharp lemon sorbet to refresh the palette, the final course of two local cheeses is a great way to round off the meal. A generous slice of creamy Cornish Yarg is smooth, and offers a totally opposing flavour and texture to its balsamic pairing. The Bath Blue, however, is pretty heavy-duty and slightly too much for me. It seems as though the rest of the room feels the same, with the cheese left behind on several plates at the end of an evening where barely a scrap of food was carried back to the kitchen between courses.
Our host has one more trick up his sleeve before people head home, offering up a taster of a limited-edition, 100-year-old balsamic digestif. Produced across three generations of the Giusti family in Modena, the flavour is unlike anything we've experienced before - impossible to identify and a real one-of-a-kind taste. The century-old product is the house's most sought-after creation, with only a handful of bottles made available each year at an eye-watering price.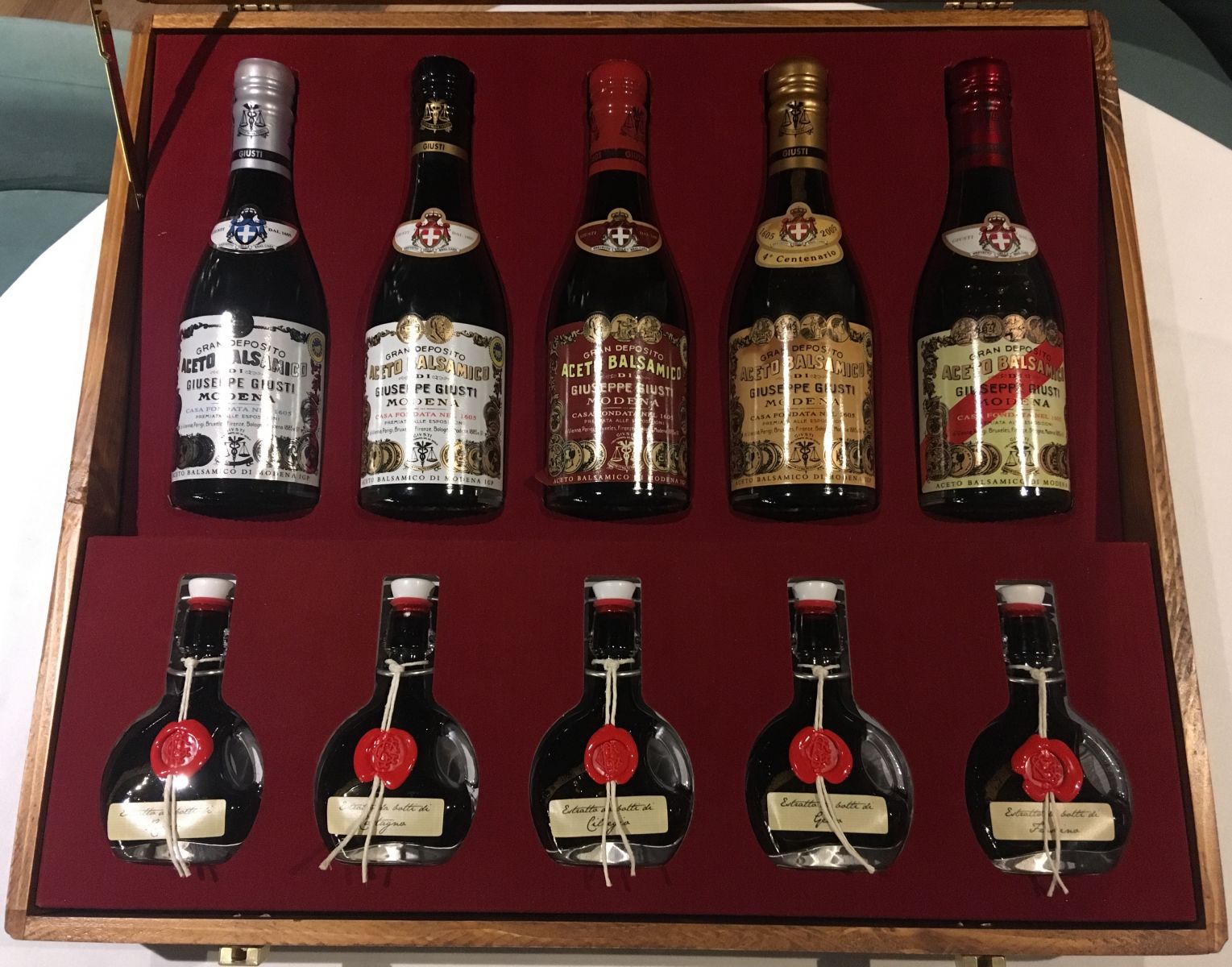 Having finished on a smoky-tasting Woodford Reserve whiskey and Giusti Vermouth Manhattan, we leave slightly lost for words after almost three hours of indulgent fine dining, ably hosted by the welcoming and knowledgable Aqua team. Balsamic vinegar is our new favourite ingredient, and we've tried the very best of it from Gran Deposito Aceto Balsamico Giuseppe Giusti.
---
Read more:
---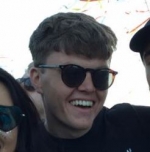 Matt Robson
Editor - 365Bristol.com & LOUD Magazine

Matt is a Journalism graduate and writer, passionate about supporting Bristol music, art and independent business. Get in touch via email at matt@365bristol.com.