Events & Entertainment
Postponed The Addams Family in Bristol from 21-24 April 2021 | Bristol Hippodrome Tickets
21 Apr 2021
Location:

Bristol Hippodrome
The Addams Family Bristol shows have been postponed due to Covid-19 during 2020. More information on rescheduled dates as soon as we receive it. ****** The Addams Family Musical is coming to the Bristol Hippodrome with...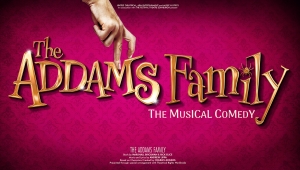 Beauty Between the Buns: The best Bristol burgers available on the BARBI App
Treat yourself this weekend courtesy of one of Bristol's best-loved independent burger spots. There are many, many things that Bristol just gets right. Forward-thinking arts and culture, a fiercely independent political spirit and a...