Review: Sunday Roast @ The Cloak & Dagger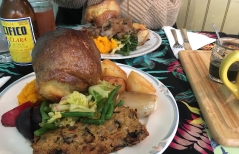 Posted on: 2019-11-04
Big portions and a warm atmosphere at Cheltenham Road's exciting new venue
---
It's Sunday morning. You're not sure what happened last night, you've got no idea how you got home and you certainly won't be checking your bank balance any time soon.
But where do you go from here? When Sunday midday rolls around, and you're not quite sure where your weekend's gone, there really is only one thing for it: a Sunday Roast.
We arrive early in the afternoon as the sun pours through the windows of The Cloak & Dagger. We're delighted to be able to see and smell everything that's being prepared in the open kitchen close to our table.
The bar's decor is warm and inviting, adorned with an eclectic combination of art, ornaments and furniture. At first glance, it seems slightly thrown together, but the dining area feels homely.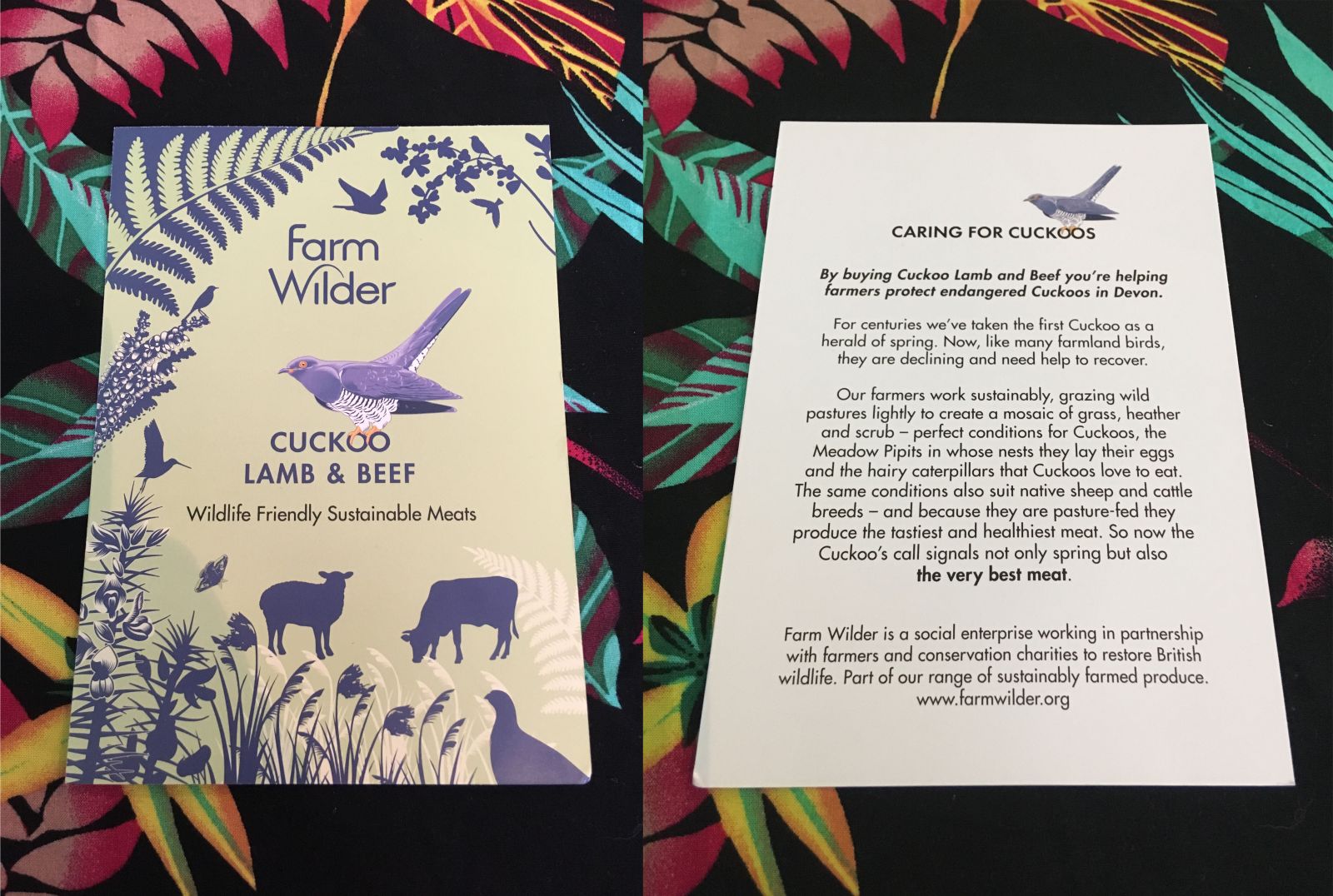 Luckily arriving a few hours before two groups of ten and a party of 15, we're told by the Cloak & Dagger team to take our time, enjoy a drink and relax. It gives us time to look over the menu, put together in partnership with Farm Wilder to ensure the kitchen uses only wildlife-friendly and completely sustainable meats.
As well as providing a healthy, natural environment in which to raise animals, the Bristol-based Farm Wilder team simultaneously create the perfect conditions for cuckoos to nest in the area, further offsetting the environmental impact of their farming.
It's rare that you can enjoy a Sunday roast with a clear conscience when it comes to meat-eating, but the Cloak & Dagger team are clearly proud to be able to promote and work alongside Farm Wilder. On the chef's advice, we opt for roast lamb and the vegetarian white wine mushroom and red pepper loaf.
They're not the prettiest plates we've ever seen, but the lamb doesn't disappoint, with thick, juicy cuts served on a bed of fresh trimmings including honey roast parsnips, roasted beetroot, a whole roasted shallot, buttered greens, maris piper roast potatoes, stuffing and a Yorkshire pudding. Accompanied by a fresh mint sauce, the meat is tender and succulent, clearly prepared and cooked with great care and attention.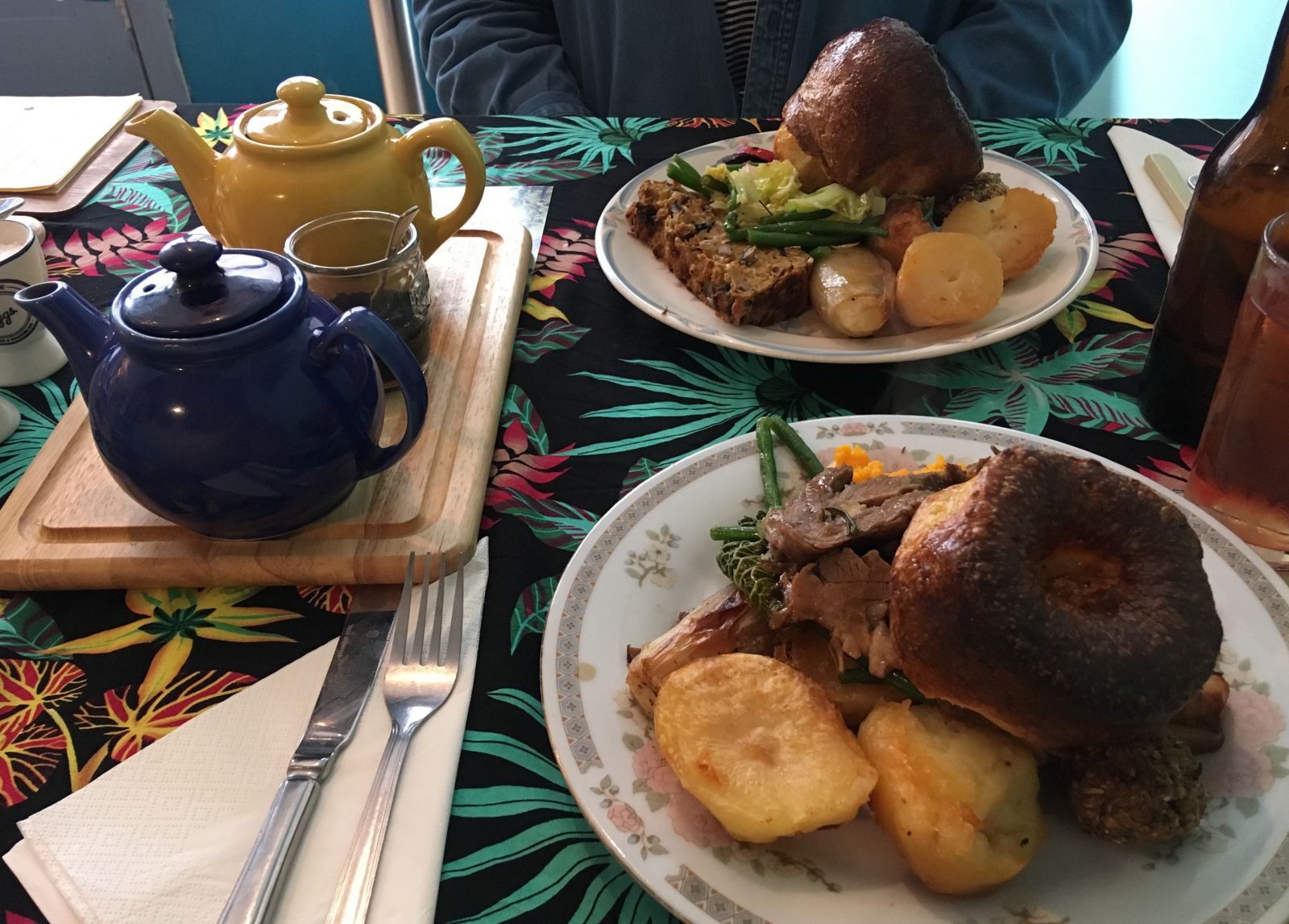 The vegetarian loaf, meanwhile, is a hearty combination of fresh veg, stuffing and strong, earthy flavours, but on both plates, it's the trimmings that steal the show.
The menu is carefully thought out, and it means that some of the meal's components that are usually a bit of an afterthought - swede, for example - become the most enjoyable. Personally, swede for me is always that bit left at the end that you use to mop up any remaining gravy, but the mash at The Cloak & Dagger, intensified by carrot and sweet clementine, is one to remember.
Our portions are both healthy, to say the least, and the same can certainly be said of the mammoth 'Pimp My Cauli' cauliflower cheese we order for the side. Served in a hot skillet pan, the dish is more than enough for two, bursting with two kinds of cheese, a decadent sauce and roasted butternut squash, and garnished with hazelnuts, oats and crispy sage leaves.
The loaded cauliflower cheese is unlike any we've tried - or even seen - before, and is big on flavour without being too overpowering. Having initially intended to order one each, I count myself lucky that we've only got one between us, as I fight to take down the last few bites.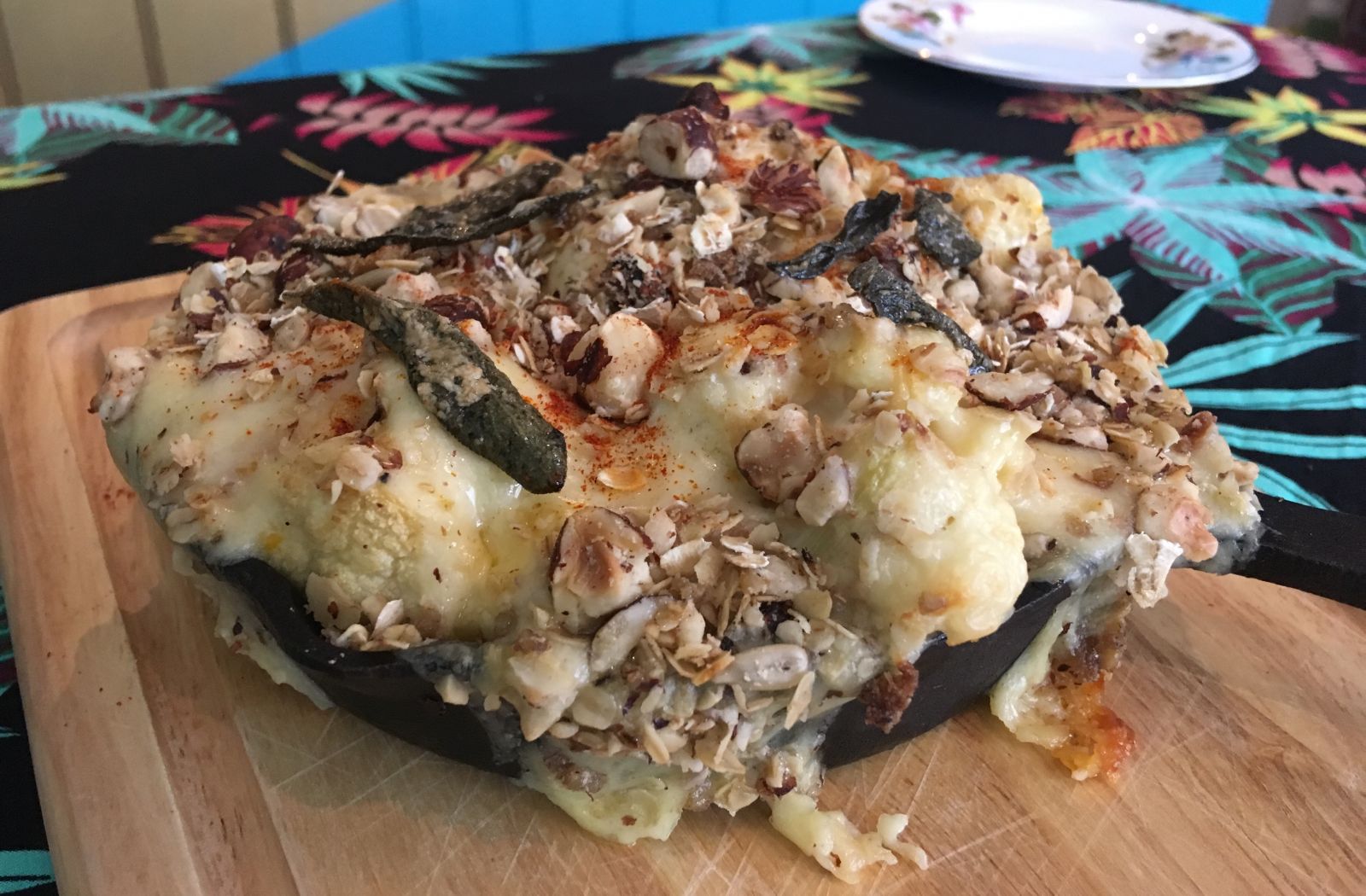 The dessert menu at The Cloak & Dagger is short and sweet, and after some deliberation, we go for apple and oat crumble and a piece of fresh carrot cake. Like the mains, the portions are big, and in the end, were difficult to finish.
The apple crumble, despite being tangy and served with two scoops of ice cream, is a heavy combination of an apple pie-type filling and what seemed like crushed flapjack on top. The cake, meanwhile, is tasty, but stodgy after a big roast dinner. They say there's always room for dessert, and there is, but I'd recommend sharing one here.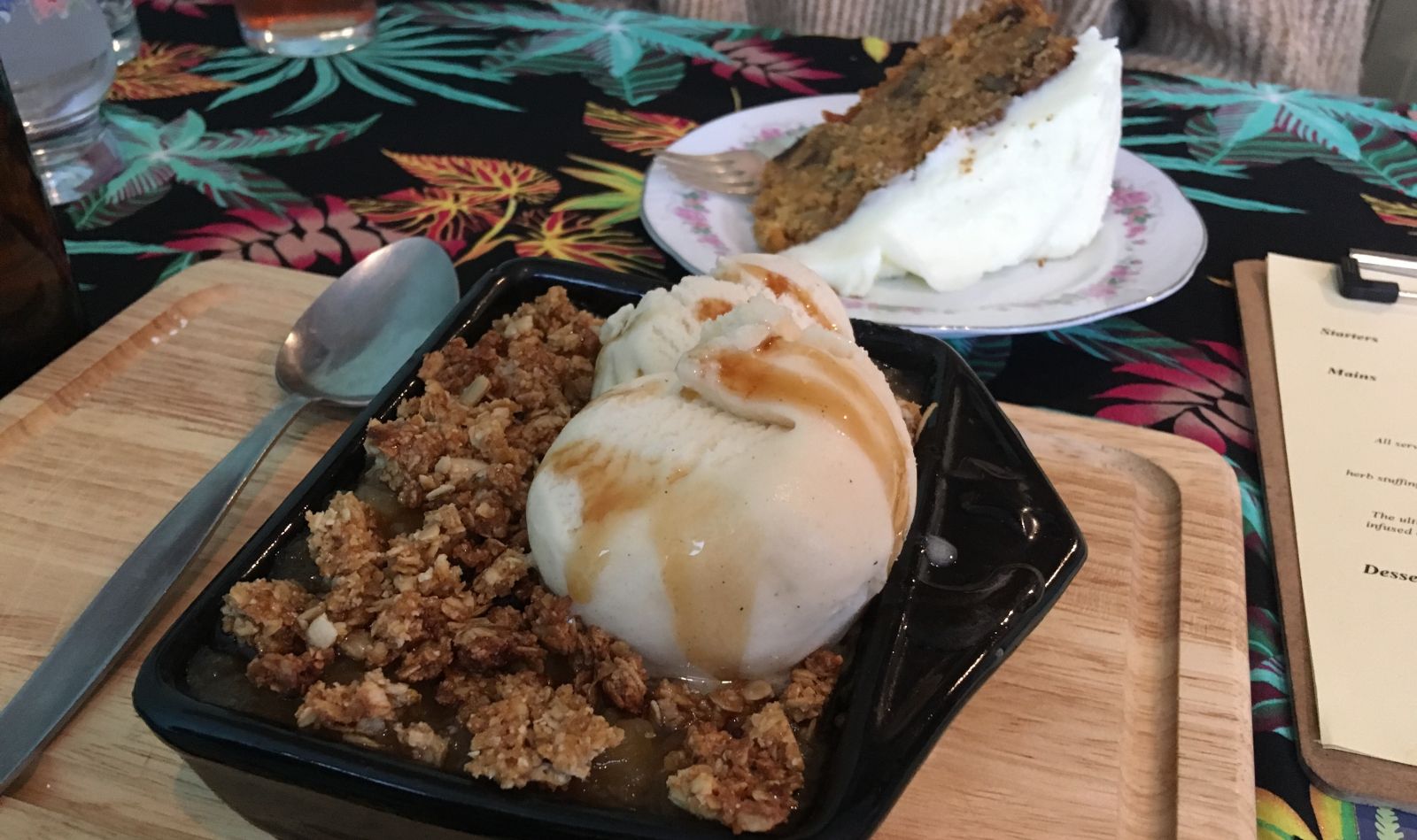 The food at The Cloak & Dagger, cooked from an open kitchen by Chef Chris who's more than happy to explain the menu choices and make his own recommendations, is top-notch.
You definitely need to visit with an empty stomach to make the most of the filling portions, but a roast dinner here is really what a Sunday is all about. No rush, no fuss - just good food, a friendly environment and walking home afterwards knowing you physically couldn't have eaten any more if you tried.
---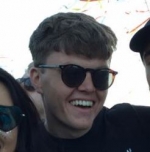 Matt Robson
Editor - 365Bristol.com & LOUD Magazine

Matt is a Journalism graduate and writer, passionate about supporting Bristol music, art and independent business. Get in touch via email at matt@365bristol.com.