Meet The Team from 365 Bristol
The 365 Bristol team comprises of a highly experienced mix of writers, trained specifically in writing for the web, business development managers and digital media specialists.
Business Development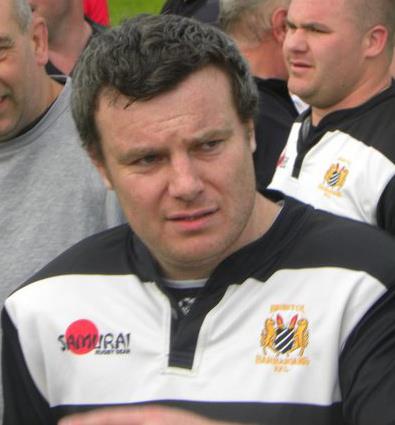 Brendan Murphy, Managing Director
Bristol born and bred despite the name, Brendan has been working in the digital media sector for the last 12 years and advertising for last 21 years. A wealth of knowledge about the city and more importantly at how to help businesses get as much online exposure as possible. Call him on 07876 735153 or email info@365bristol.com.
Editors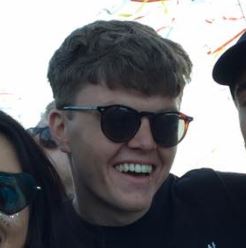 Matt Robson
Having moved to Bristol from Cornwall in 2015, Matt recently completed a degree in Journalism at UWE. He is keen on a wide variety of musical genres, as well as taking an interest in art and illustration, producing his own work in his spare time. Matt makes the most of Bristol's diverse nightlife and attends live music and club nights regularly. Get in touch via email at Matt@365bristol.com.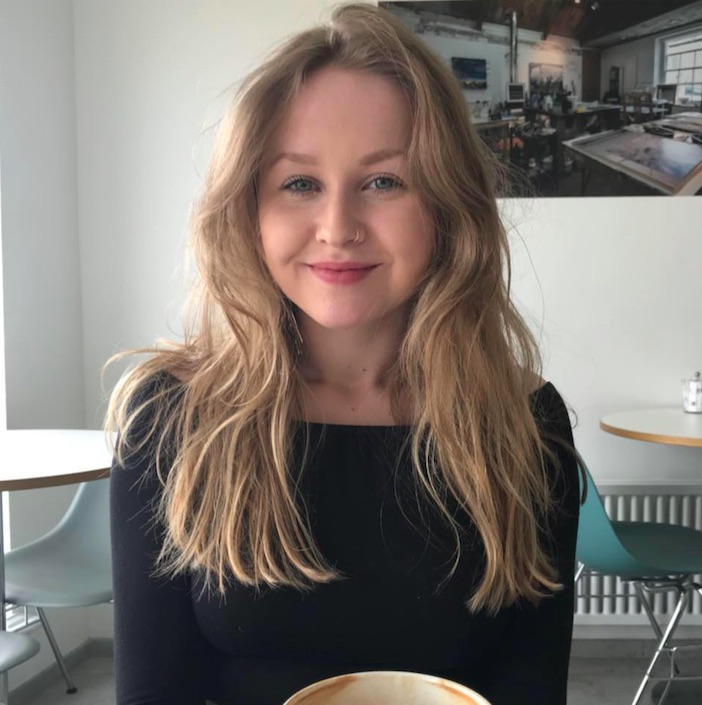 Kate Hutchison
Kate is a recent Philosophy graduate and freelance writer with a passion for digital content, music and lifestyle journalism. Find Kate in a coffee shop, on Twitter or email kate@365bristol.com.
Contributors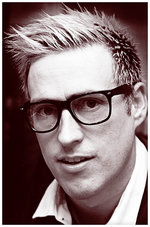 Paul Holbrook
Born and bred in Bristol, Paul is a creative, freelance writer who contributes articles and entertainment reviews. Paul is also an established screenwriter making headway in the competitive world of the spec screenplay, a film producer, a movie & music buff, an animal lover, and a father to two kids. "Working as a freelance writer in both print and on-line industries gives me the freedom to work on my narrative spec writing, and there is no better city than vibrant Bristol to encourage and inspire."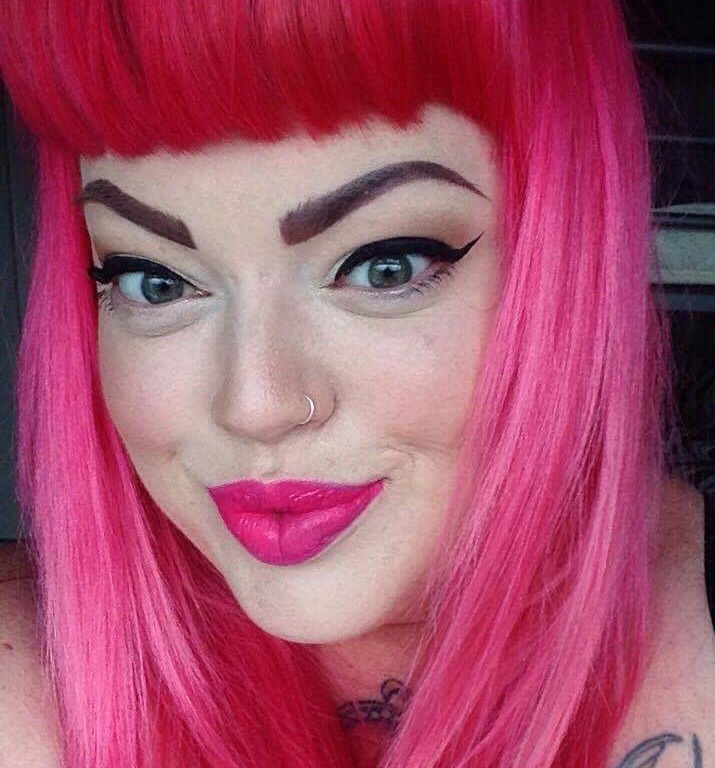 Sam Rowswell
Fashion influencer Sam Rowswell has recently switched focus after discovering the diversity in the Bristols buzzing food scene. Originally from Essex, Sam has realised that there's a whole lot of West Country in her since her move 8 years ago. You can find Sam at fattyboomtatty.co.uk, and on Twitter and Instagram.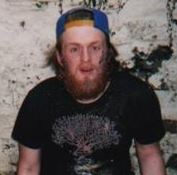 Seb Reilly
Born in the North yet now calls the South home, Seb graduated from the University of the West of England in Business Management with Accounting in 2016; since then he has done whatever work he can to subsidise his real passions; video games and music. When not listening to records, from Sade to Rush to Star Wars, and playing video games, he enjoys poetry, cooking, baking and playing his guitar.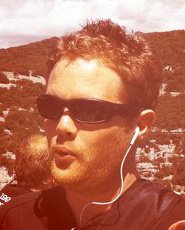 Richard Purdon
After a short spell in Mexico working with crocodiles, Richard studied journalism and professional writing at university before writing for several South West newspapers and their online publications. He subsequently wrote and co-edited an online magazine, was a freelance and technical writer for websites and worked on SEO, social media and digital marketing projects for international organisations. He loves living in Bristol and spends his time either running around the countryside or running up bar tabs.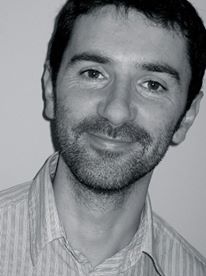 Martin Allen-Smith
As a lifelong music obsessive, Martin brings his extensive journalism experience to bear on reviewing some of the many gigs that make Bristol's music scene one of the liveliest in the country. Originally from London, he spends his time following AFC Wimbledon, tormenting his children with Dad Jokes, and getting out to see as much live music, comedy and theatre as possible.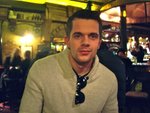 Sam Dawe
A lifelong Bristol resident and pop culture enthusiast, Sam is a movie buff who loves reading, running, travel and "nerding out" on line. A short film director, screenwriter and freelance video editor, Sam loves his city. "It's got so much personality and it's so aesthetically diverse. Wherever you are in Bristol – whether it's the suburbs or the metropolitan city centre – you're never far away from green. The countryside's always at your doorstep."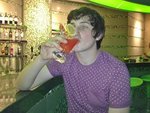 Adam Brittain
Adam is VP of Sports and Societies at the University of The West of England and will be focusing his writing on the student population of Bristol. From what's on through to events and student life. He has also been working with us as part of the UWE Internship programme.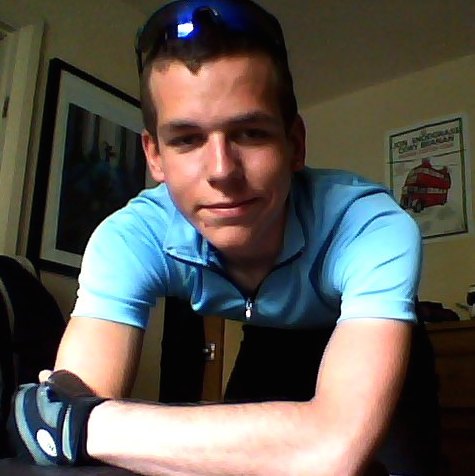 Sam Coles - a.k.a. The Bristolian Gamer
Sam has lived in Bristol all his life. A keen cyclist he speeds around the city but video games are his bread and butter. Whether the old Nes and Snes games or the XBox One and Playstation releases he loves them all. Sam runs his own gaming blog called Bristolian Gamer where he had been reviewing indie games, doing retro reviews and venting his anger at the industry when it does wrong since 2010. Sam joined the 365Bristol team in December 2014.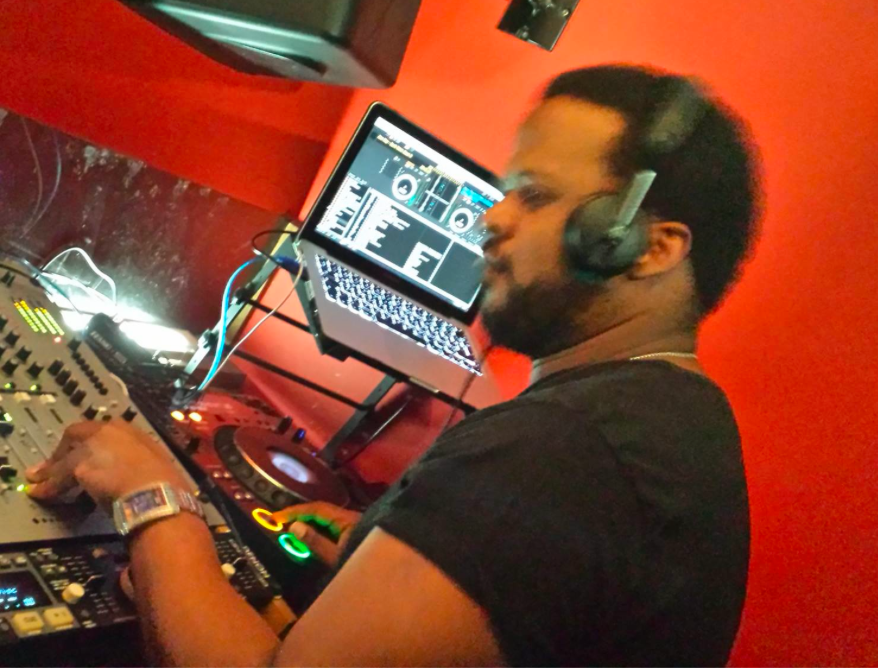 Alvin Dube
Born in Zimbabwe but a Bristolian at heart. My longest love affair has been with music and proud to say my first purchase was the album 'Push' by Bros I have always strived to be the cat amongst the pigeons and revitalise the music scene. My music tastes are so eclectic I often wonder what I would be if I wasn't surrounded by the essence of life. I enjoy dancing hence just a drum beat will get me going. I love my son. I love life and always impartial to a spot of cider... I mean who wouldn't? ..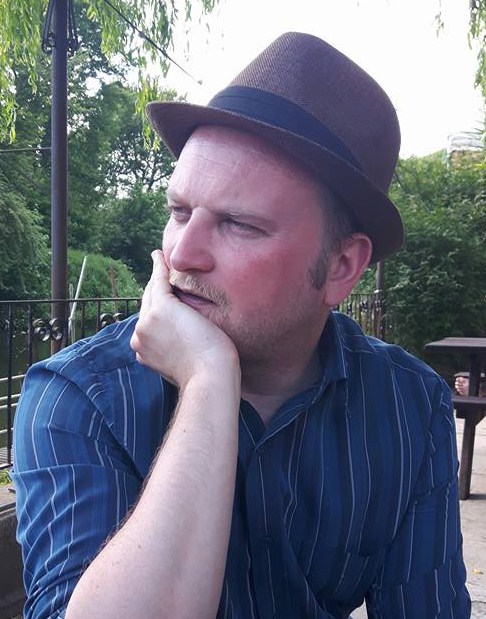 Jamie Caddick
Jamie is a writer, blogger, journalist, critic, film fan, soundtrack nerd and all-round Bristolian good egg. He loves the music of Philip Glass, the art of Salvador Dali, the writings of Charles Bukowksi and Hunter S Thompson, the irreverence of Harry Hill, and the timeless, straw-chomping exuberance of The Wurzels. You can sometimes find him railing against a surging tide of passing cyclists, or gorging himself senseless on the Oriental delights of a Cosmos all-you-can-eat buffet.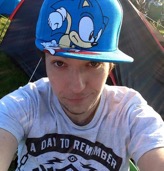 Josh Coulson
Josh was born in Bristol and returned here after ten years in Cornwall to study journalism at the University of the West of England. Since graduating in 2014 he has sought out any opportunity to write about the things he loves, which is what has brought him here. His love of music and comedy means most of his time is spent at gigs and concerts across the city. As well as that he is a life long Bristol City fan and has a self-professed shameful addiction to the world of professional wrestling.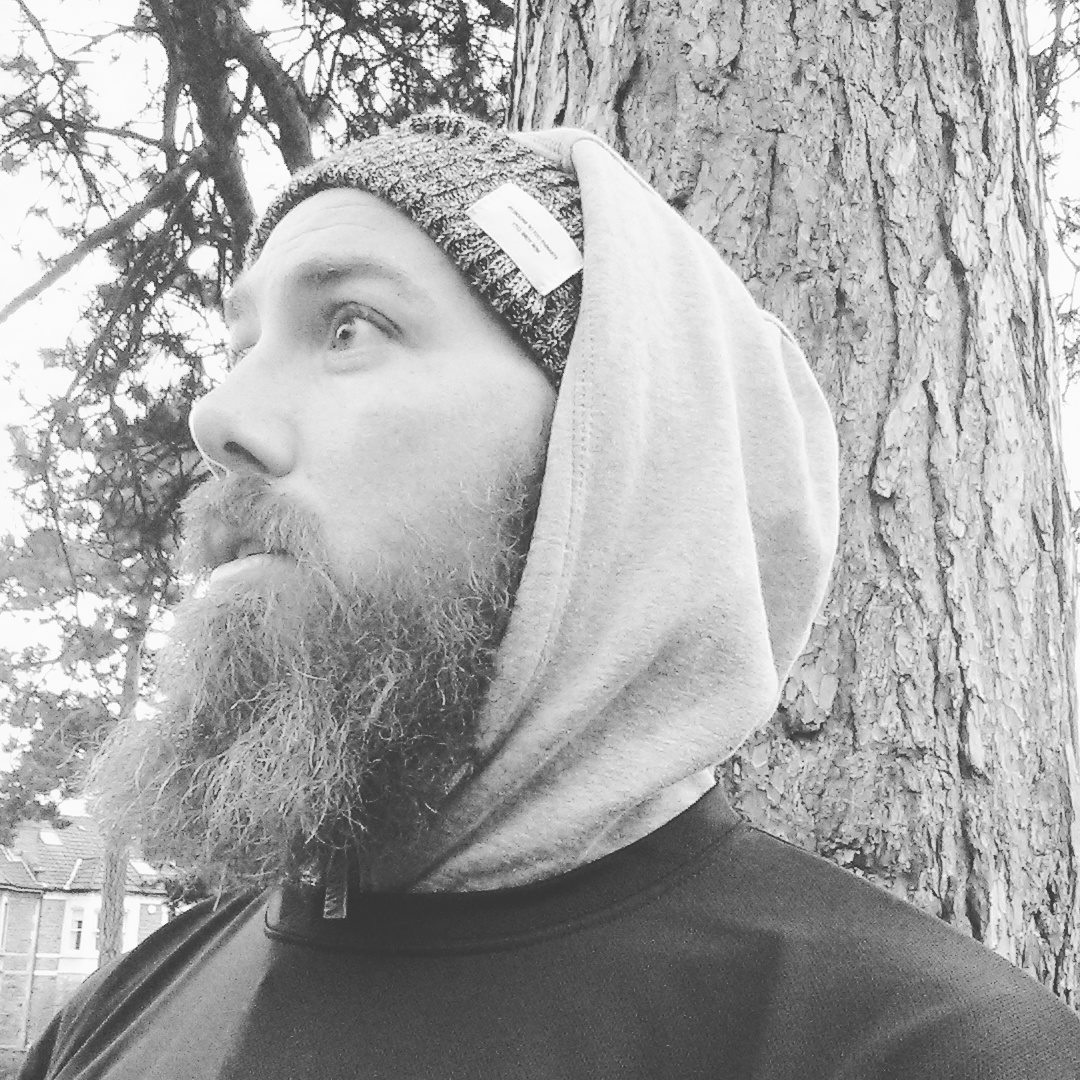 Nick Clay
Nick was born and raised in Hull before moving to Bristol 6 years ago and currently runs his own business as a qualified personal trainer. Nick has always been around music and has spent a few years as a vocalist in bands and has toured around Europe extensively doing this. Nick specialises in Metal, Hardcore, Punk, Hip Hop - in fact all genres of music and especially enjoys horror movies. Also a keen interest in combat sports.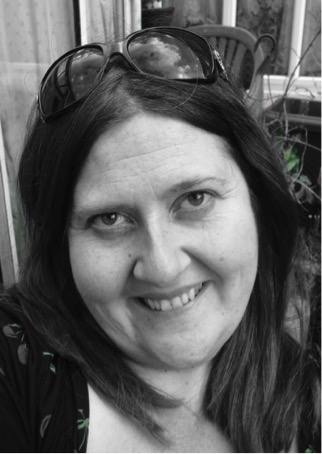 Sarah-Jane Howard
Sarah-Jane is an aficionado of film, theatre, culture and the arts. A voracious reader and avid crafter, she can be found volunteering her face painting talents at Bristol Zoo when she's not cementing her reputation as Coalpit Heath's cake maker extraordinaire. Known to have an opinion on everything she's never happier than when sharing these with the good folk of Bristol!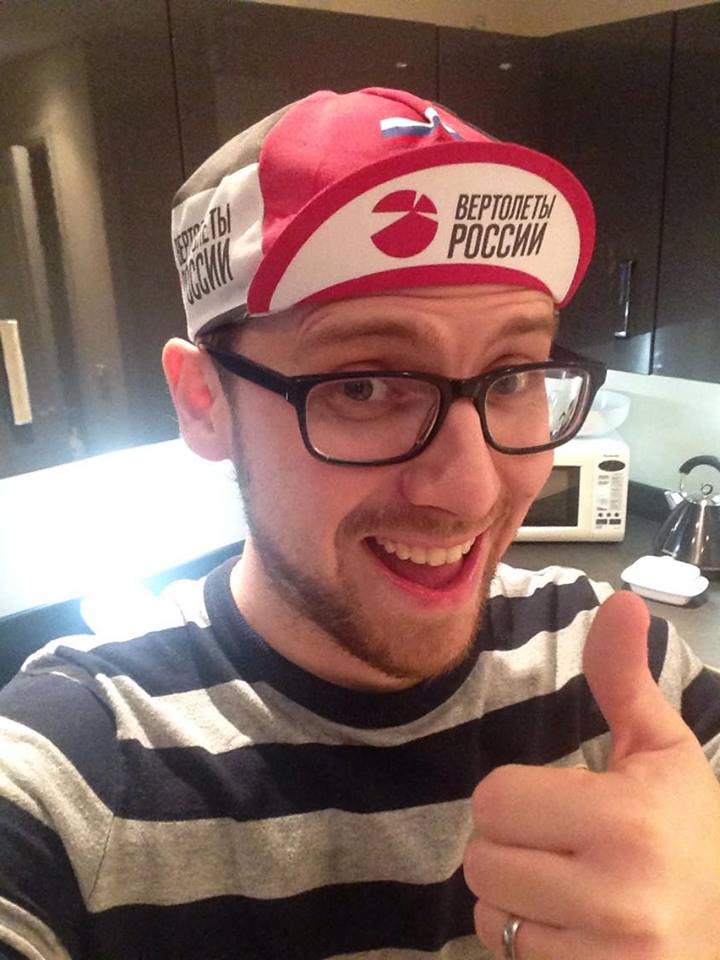 Jonathan Eve
Born in Nottingham and raised in rural Lincolnshire, having nothing but music to keep him occupied, Jonathan moved to the South West in 2007 after backpacking around Europe and fell in love with Bristol after joining the local American Football team. When he's not contributing to the entertainment reviews he spends most of his time developing software (i.e. just listening to music all day), cycling through the Cotswolds or can be found at Five Guys with his face in an All-The-Way Cheeseburger.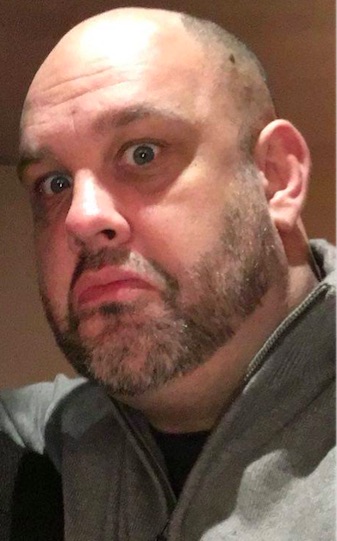 Lee Gitsham
A Bristolian born and bred. By day the Regional Manager for Advanced Imaging Systems Ltd. By night (and weekends) a keen follower of most sports especially rugby and football. Musical tastes vary and cover a wide range of genres from Punk to Motown and Swing to R&B - see my reviews! Also partial to a quiet spot of fishing followed obviously by a not so quiet pint.

Tom Wickens
Originally from the Hampshire town of Winchester, Tom has lived in Bristol for four years. He decided it was a city worth staying in after graduating in Cyber Security at UWE last year. Tom has a passion for technology as well as keen interests in film, food, music, sports and photography. He spends a lot of his time engaging in the abundant offerings of a vibrant city at the forefront of British culture.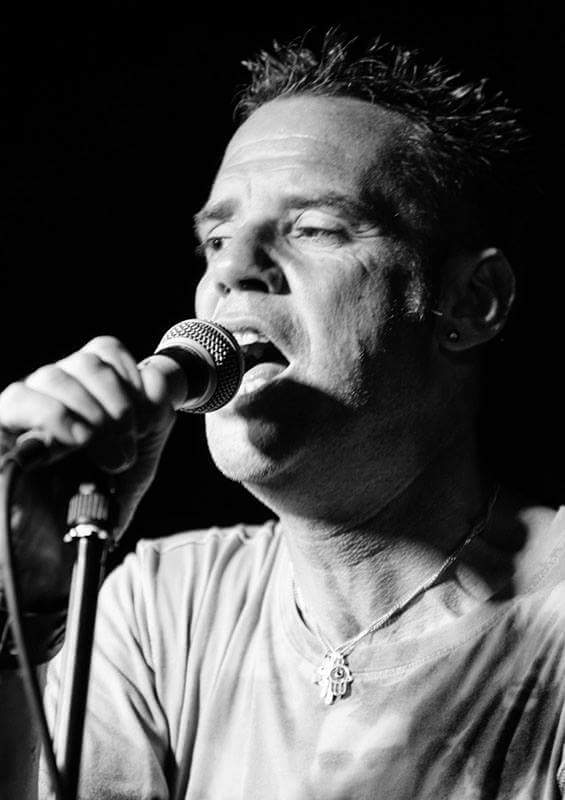 Mike Headington
Born and bred in Weston-super-Mare, Mike has played in bands over the last 30 years and has an avid interest in a wide range of music genres. With a passion for live music he spends endless nights watching all types of bands, both famous and not so famous. With a love of Bristol's infamous venues and the thriving music scene he also follows the local football club in red with a passion. His mission statement is...Keep it real, keep it live and Keep on Rocking!!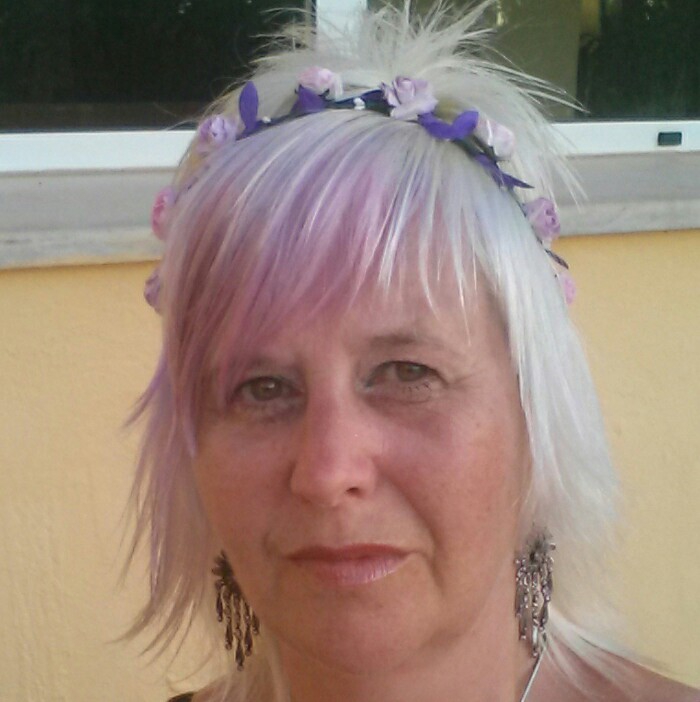 Andrea Martin
Andrea was born and raised in Bristol but moved to Weston-super-Mare as a teenager, around the same time the punk scene hit Britain and was right in the thick of it. Embracing the music and bands of that time, she has been a regular at most of the Bristol gigs ever since. Music, especially live, is in her veins and after performing in bands of her own over the years she continues to sing in a local choir. "Music has and always will be a massive part of my life, and I will be a party girl 'til the day I die."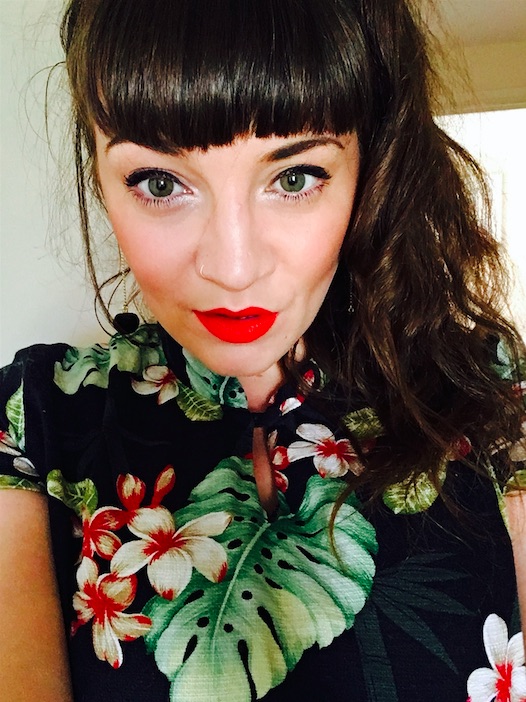 Talicza Stevens
Talicza has only lived in Bristol for three years, but has been reviewing gigs, shows and albums for decades as well as writing her own true crime podcast 'transatlantic crime'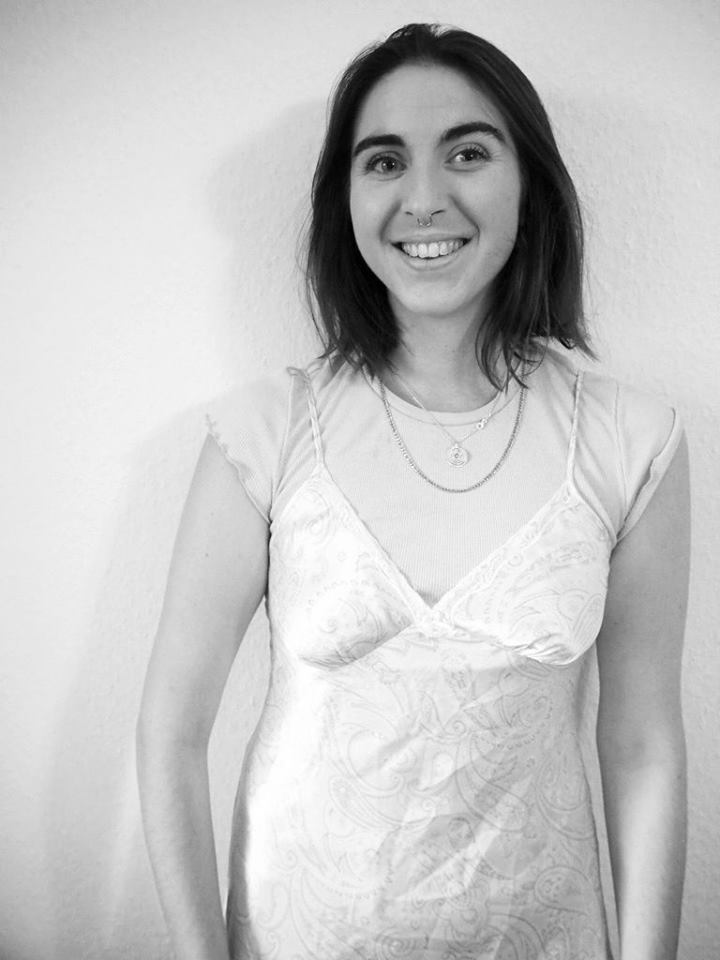 Matilda Haymes
Matilda is an English literature student at the University of Bristol with a huge passion for writing. Having moved here 3 years ago from Cambridgeshire, she is making the most of living in a city and can usually be found exploring art galleries or attending concerts.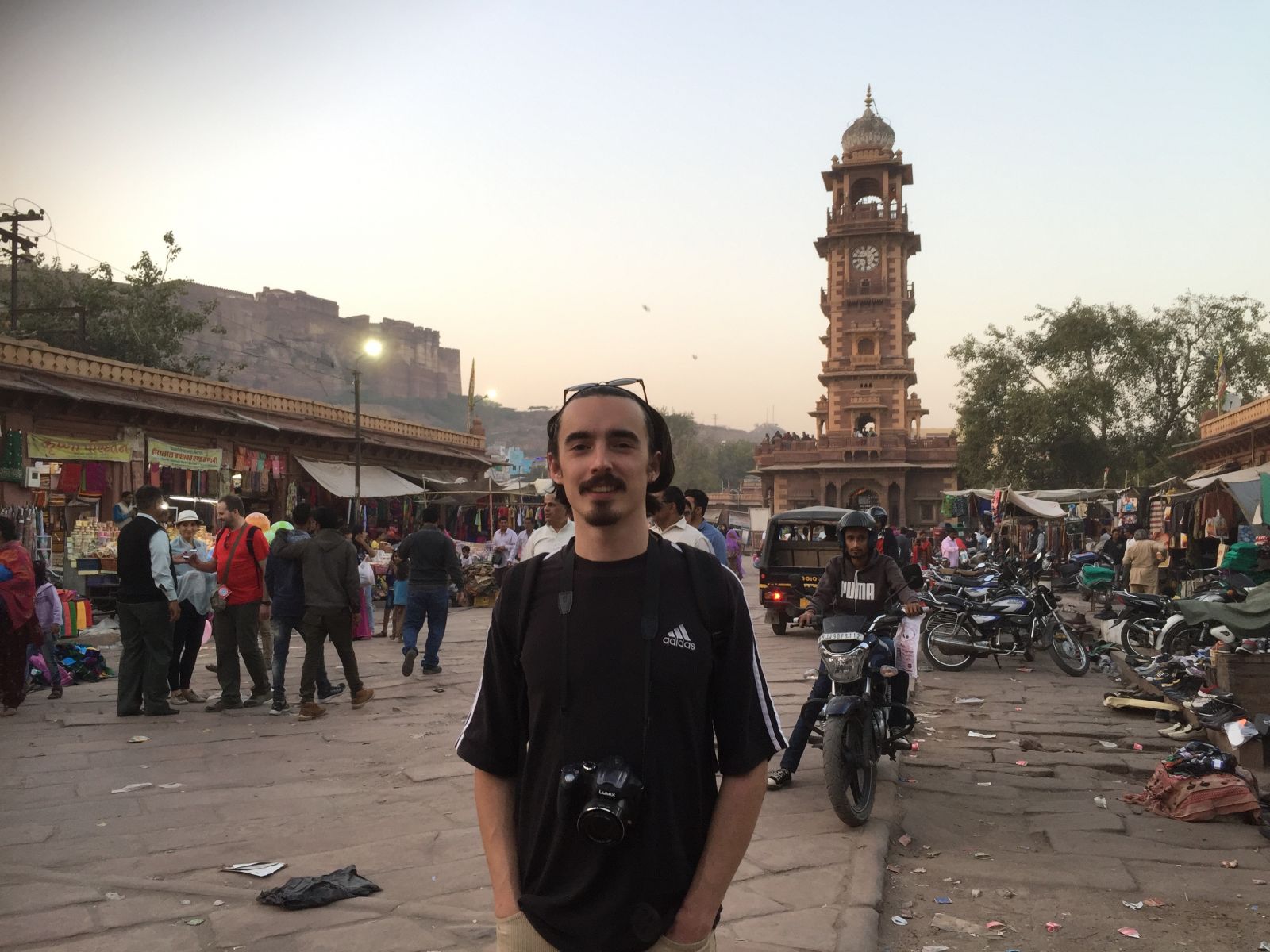 Ollie Horne
Ollie graduated from Bristol University in 2015, and apart from completing one winter ski season in Austria in 2016, he has stayed in the city ever since. He is a writer and a busy musician, playing regularly with Bristol bands Cousin Kula, Feelgood Experiment and Tungz. His other interests include travel (most recently to Rajasthan in India) and reading, especially stories from far-flung places.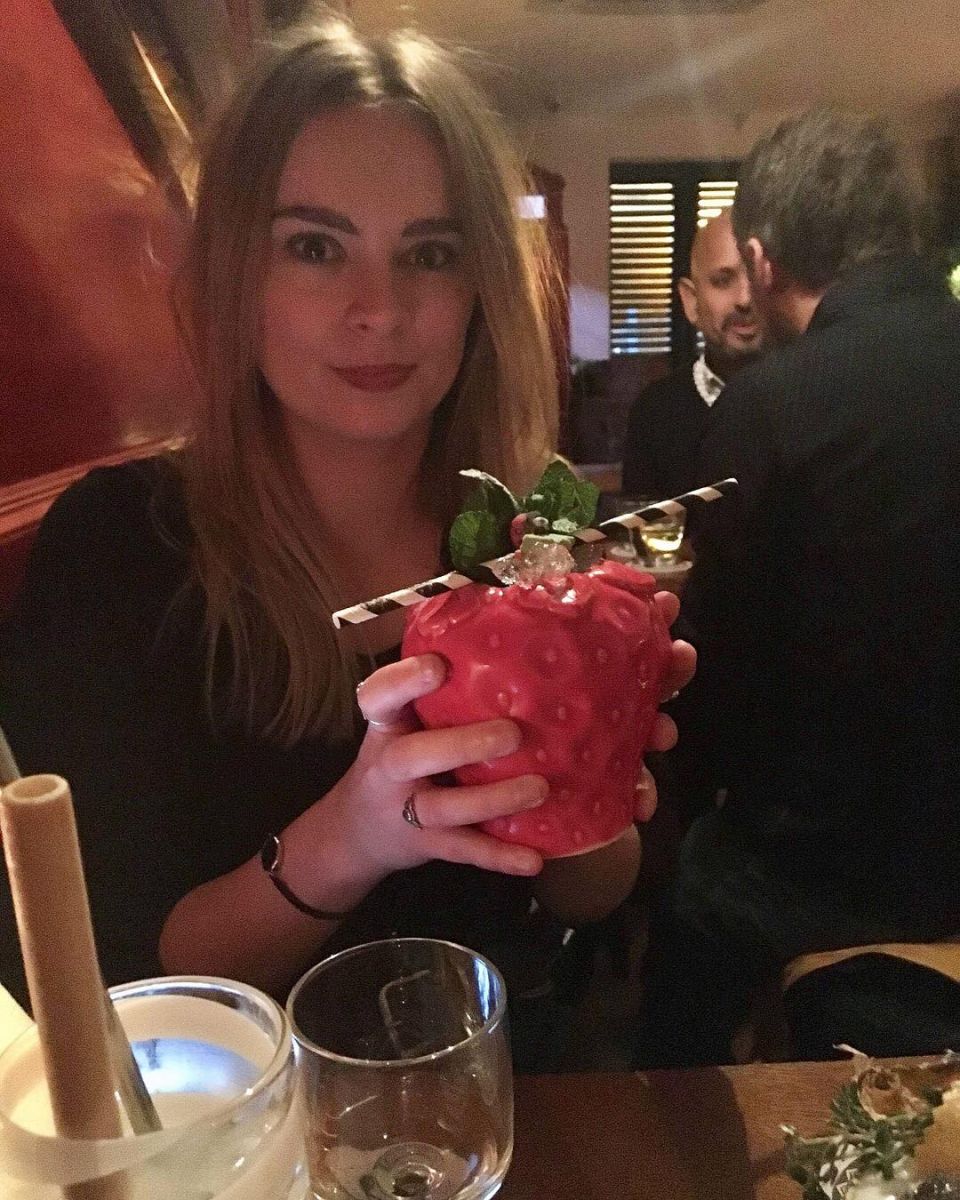 Kaya Payne
Bristol born and bred. Massive cocktail and music lover, enjoys capturing and writing about life in the city.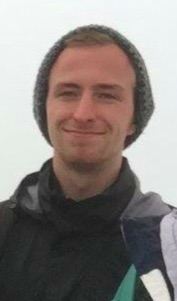 Liam Holmes
Liam is a student studying maths at the University of Bristol and a local to the area having grown up in Clevedon. Passionate about music and film, as well as an avid writer, Liam is regularly found in one of Bristol's many music venues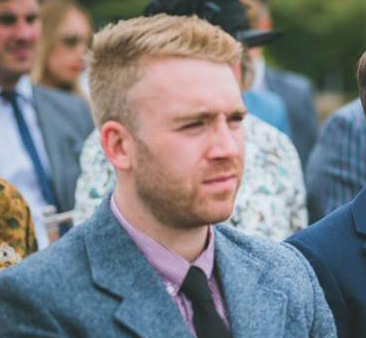 Sam Farley
Sam moved to Bristol for University and loved the place so much that he ended up staying. Big into sport, music and culture he can be found on Twitter at @FarleyWrites.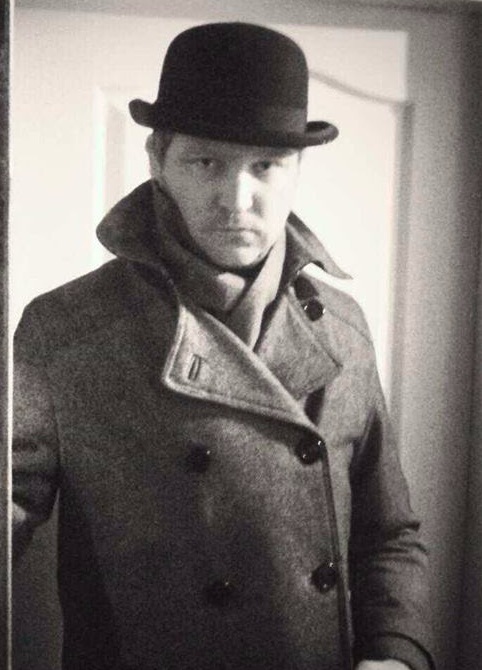 David Sowerby
Mister Sowerby lives in East Bristol. He likes eating and drinking in nice eaty drinky places. He loves comedy and live music, especially watching local bands. He's at his happiest playing guitar or writing that review you just read.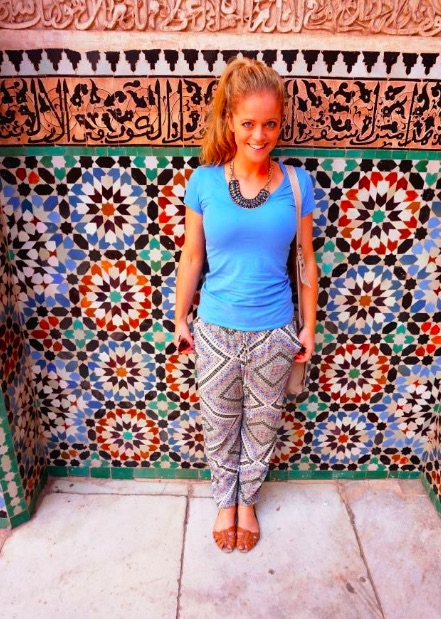 Sally Airey
Sally works in international development by day, working for Bristol-based charity TREE AID. By night, she enjoys eating the best veggie food the city has to offer, trying new beer from local breweries and dancing like no one's watching at gigs.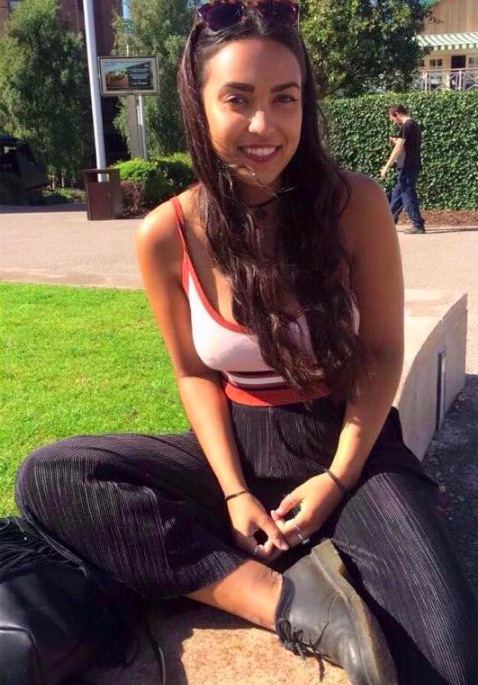 Katie Sanghera
Katie is a Drama and Theatre Arts graduate and has lived in Bristol for two years now after growing up and studying in Birmingham. She is a bookworm that also loves cooking, eating and drinking out with lovely people.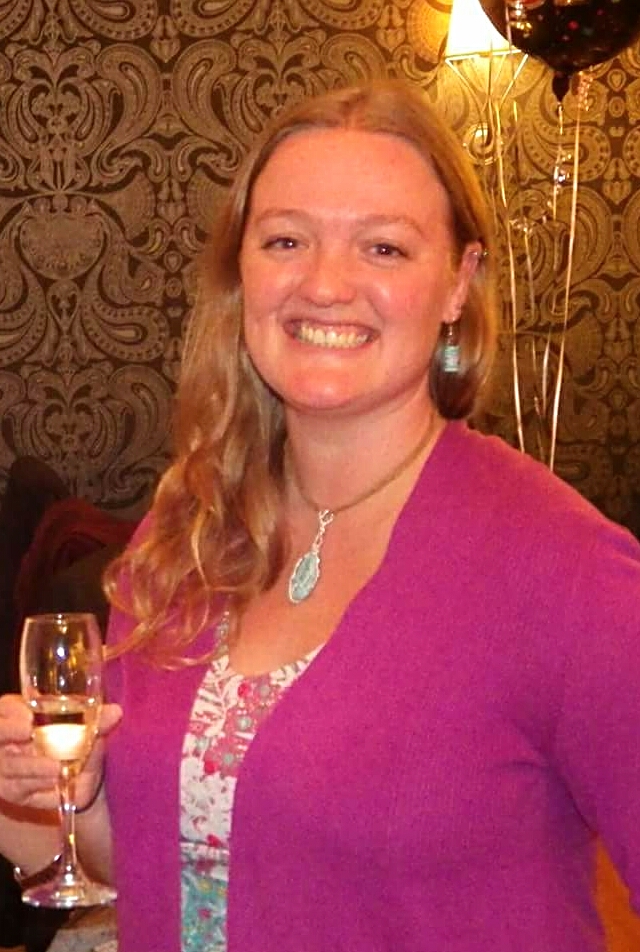 Jacqui Barton
Raised in Bristol, Jacqui has been an active resident of this great city for most of her life. Passionate about travel and exploring different cultures, she enjoys exotic cuisine and is an avid fan of musical theatre, comedy and dance. With a truly eclectic love of music, she attends many gigs throughout the year, from up and coming local artists to large international festivals.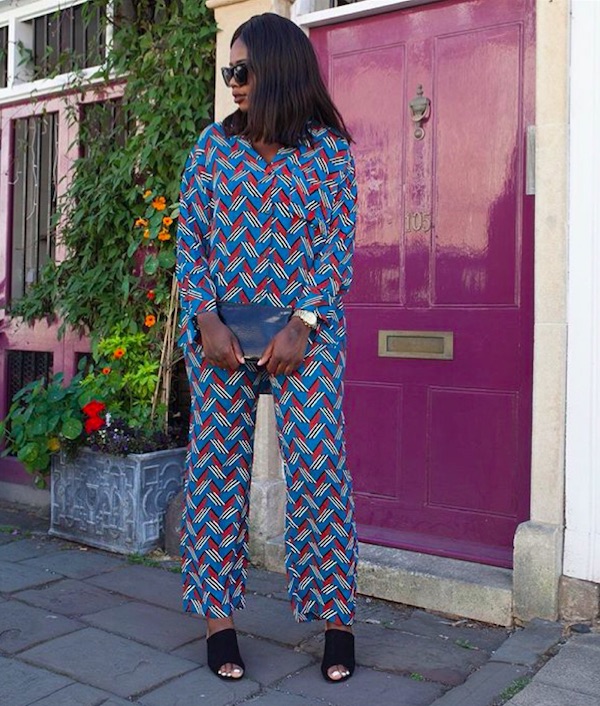 Hannah Lewis
I work as a full time Radiographer, but am passionate about blogging about mainly fashion and some lifestyle. I'm looking forward to introducing some fashion and beauty content to 365. I can be found on Instagram, Twitter and at www.hannahjlewis.com.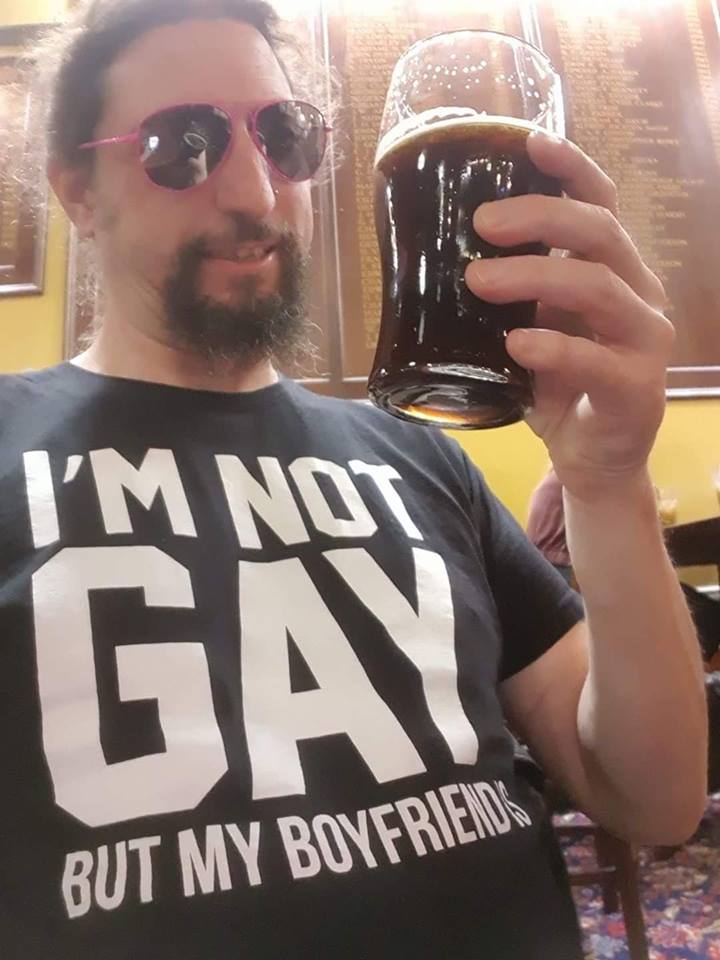 Jamie Plumley
My name is Jamie and I've promoted within Bristol for many years. I have a passion for music, theatre and food! I am no rock, you will find me out and about and always a bit loud and brash. Let's live life and enjoy.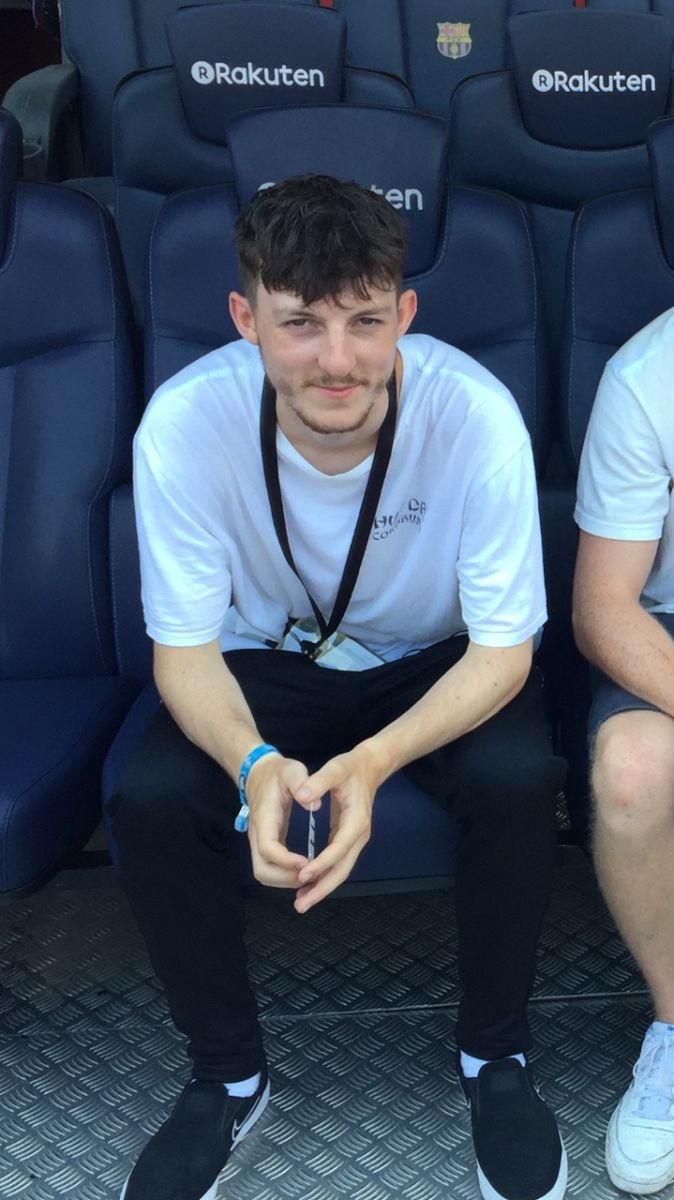 Harry Irons
Harry Irons - London born Bristol dweller, Harry moved to Bristol after graduating with a design degree at UWE in 2017 to pursue a career in the industry. With a keen interest in music, art and the outdoors, Harry has found his home away from home.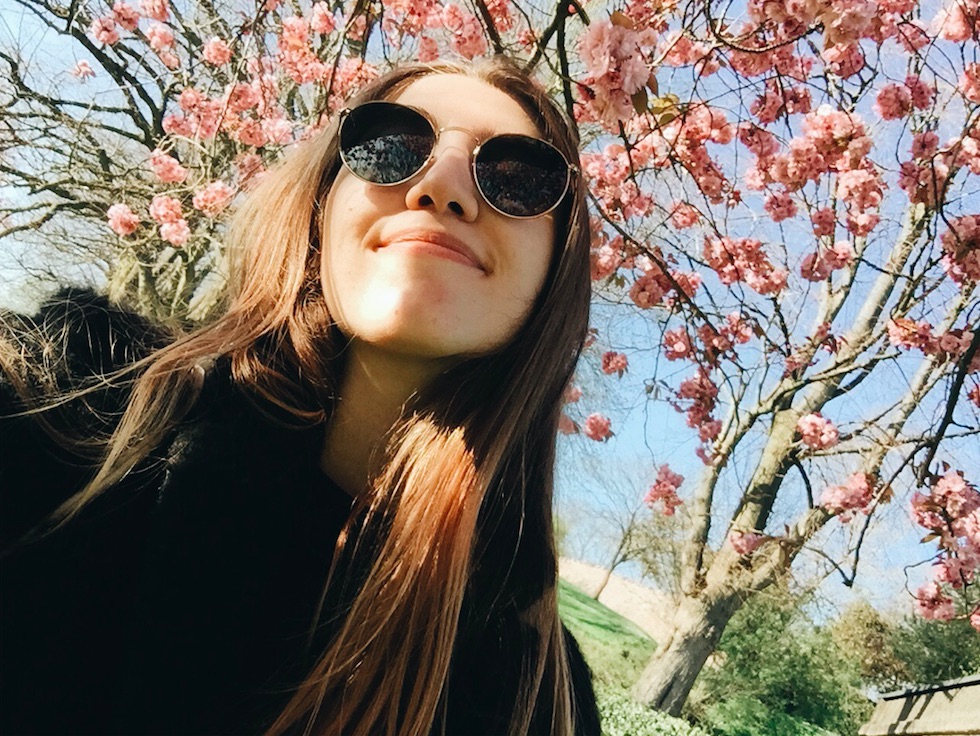 Maria Lopez
Twenty-something girl living in Bristol for a year, who likes to define herself as a 'flaneuse' exploring and taking in everything the world has to offer, studying English literature at the moment, enjoys live music, writing, embroidering and art galleries.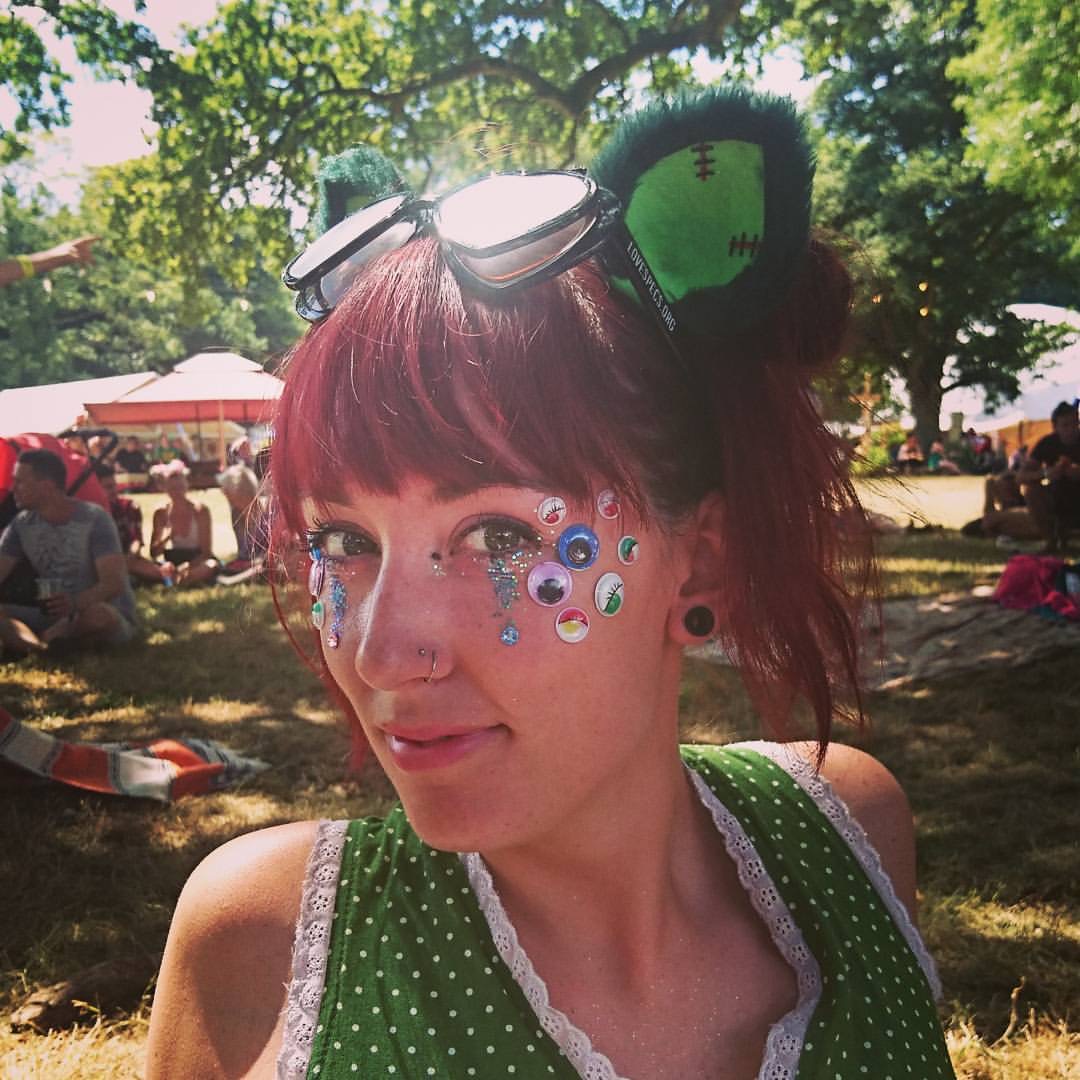 Anna Kilcooley
One of the many Stroudies who felt the effects of West Country gravity, Anna now happily lives up to the Bristolian stereotypes of a cider only diet, hanging out in her campervan, climbing and sewing her own clothes. She's a walking event diary and there aren't many corners of Bristol she hasn't explored.
Digital Media Specialists
Somerset Design are a professional website design agency and creative team based at Aardman Animations in Bristol with further offices in Ilminster in Somerset. As our digital media partner they keep us up to speed with the fast paced changes in technology so that our sites are properly indexed by all of the major search engines and ensure content is delivered in the correct format to our readers devices. Visit www.somersetdesign.co.uk.
Through our partnership with Somerset Design we are able to offer their outstanding web development and creative services to our clients.
Photography and Videography services

Gadget Line Films are Bristol-based video filming and production specialists. Expertise covers corporate, event, music, property and documentary video and they have produced a number of videos for clients of 365Bristol as well as the industry association we run called BARBIE - Bristol Association of restaurants, Bars and Independent Establishments.
Clair Litster-Huckle
Clair is a freelance photographer who covers many of the major events and festivals hosted in Bristol each year as well as specialising in sports photography, weddings and even pets! She can often be found wandering the City capturing fantastic shots for our site.