Thor - The Dark World reviewed by Sam Dawe for 365Bristol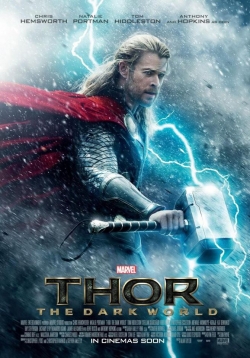 Posted on: 2013-10-31
The average Thor gets a below average sequel.
---
Thor: The Dark World (12A) - Reviewed by Sam Dawe.
Director: Alan Taylor, Starring: Chris Hemsworth, Natalie Portman, Tom Hiddleston, Christopher Eccleston
Kenneth Branagh probably wasn't given enough credit for his 2011 entry into the Marvel canon, Thor. Here's a character that, in hindsight, must have been a hard sell to audiences at the time. A Norse god who can travel across galaxies is a harder-to-swallow prospect than a scientist given powers by an experiment gone wrong or a billionaire crime fighter.
He was helped along by charismatic performances from Chris Hemsworth (swashbuckling, frequently shirtless) and Tom Hiddleston (gleeful, scene-stealing) but, although the film was far from great, the best thing it had going for it was a lightness of touch - showcased in a clutch of winning comedic moments - that made all the gods and monsters go down a little easier.
TV director Alan Taylor takes its queue from these moments for the sequel, subtitled The Dark World (it's a sequel so they have to put some dark in there), and hangs most of the film on Hemsworth and Hiddleston's chemistry with plenty of comedic cameos tossed in for good measure.
The problem is, it doesn't work as well a second time.
The frequent, totally bloodless 12A action is competent but looks identical to the dozens of other kid-friendly action blockbusters from the past 10 years - personality-free aliens clashing on a far away world that looks like Iceland or a forest in Wales.
Worse still is the disaster-movie climax set in London - proof, if needed, that a city being laid to waste by a huge, anonymous spacecraft just isn't interesting anymore. There are other ways to end an action film than churning up hundreds of tons of CGI concrete and glass while extras sprint away from a green screen.
A problem of diminishing returns. The average Thor gets a below-average sequel that's worsened by boring villains and startling lack of originality.
---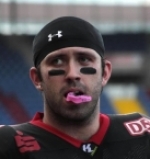 James Anderson
Born and raised in the suburbs of Swansea, Jimmy moved to Bristol back in 2004 to attend university. Passionate about live music, sport, science and nature, he can usually be found walking his cocker spaniel Baxter at any number of green spots around the city. Call James on 078 9999 3534 or email Editor@365Bristol.com.