The Sunshine Underground at The Fleece, Bristol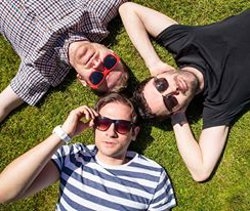 Posted on: 2013-11-14
---
Stu Bird reviews The Sunshine Underground at Bristols Fleece on Wednesday 13 November.

It's been a few years since The Sunshine Underground last played in Bristol, and whilst not being sold out, there was a healthy number of people in attendance at The Fleece.
Support came from Newsome, a very polished and confident three piece outfit providing light dance grooves tinged with R'n'B with lots of electronic wizardry going on with drums and keyboards. It was also interesting to see a flute being played, recorded, and used as a sample during some of the tunes. A brief thirty minute set went down well generally despite the constant crowd chitter-chatter that seems to blight support bands at gigs in recent times.
The venue got busier as The Sunshine Underground took too the stage. The Leeds based outfit are releasing their first album in four years next spring via Pledgemusic, a direct to fan site, and there was great interest amongst the audience in how these new tunes would sound.
After the first two or three songs, it became apparent that the band have dropped some of the guitar heavy approach they had on previous albums in favour of a more keyboard orientated sound that lends them a punchy fusion of dance and indie, nodding in the direction of The Happy Mondays, New Order and the like.
This treatment was also applied to some of the older tunes giving them a new lease of life. The superb sound system in The Fleece was mixed perfectly for them, and it was a thoroughly enjoyable hour long set. Unfortunately the band elected not to return and play an encore, but everyone still went away happy.
---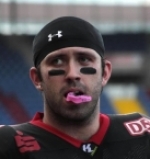 James Anderson
Born and raised in the suburbs of Swansea, Jimmy moved to Bristol back in 2004 to attend university. Passionate about live music, sport, science and nature, he can usually be found walking his cocker spaniel Baxter at any number of green spots around the city. Call James on 078 9999 3534 or email Editor@365Bristol.com.