The Play That Goes Wrong at The Bristol Hippodrome - Bristol Theatre Review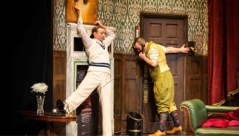 Posted on: 2018-07-17
The play has wide appeal, tickling the funny bone of the older members of the crowd who appreciated a return to good old-fashioned humour and providing something previously unseen to a younger generation
---
Anyone who has ever been part of an amateur dramatics group will be able to identify with the mayhem and madness that befalls the cast of the play within a play at the heart of Henry Lewis, Jonathan Sayer and Henry Shields' hugely popular and critically acclaimed show The Play That Goes Wrong.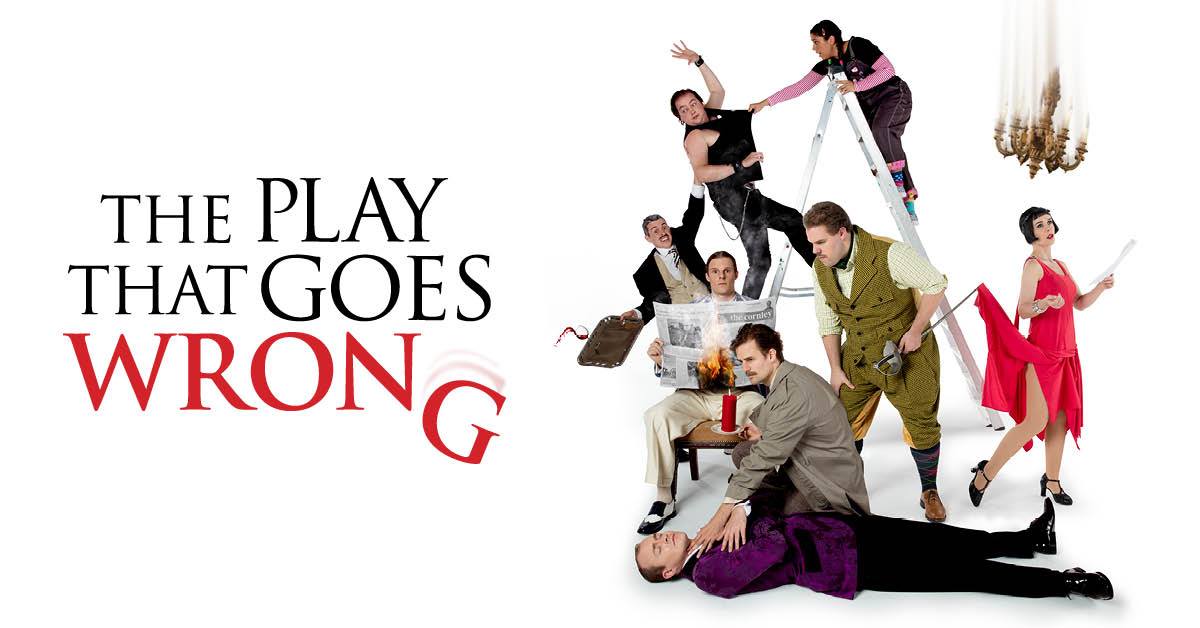 Having started life in a tiny venue on the London Fringe, this imaginative production has gone on to great things. Now a huge global smash hit, it has won rave reviews and awards galore, including a 2015 Olivier Award for Best New Comedy and a 2017 Tony Award for its Broadway transfer. Enjoying astonishing success since its West End debut in December 2015, the play has already been seen by one and a half million people worldwide. Following a sell-out run last year, it has now hit the stage at Bristol Hippodrome on the latest leg of its 2018 tour.
This is the story of The Cornley Polytechnic Drama Society's attempts to put on a 1920s murder mystery, which as the title suggests doesn't go according to plan. Boasting a collapsing set, hammy acting, fluffed lines, missed cues and botched timings everything that can go wrong does as the accident-prone cast do their very best to make it through the chaos to their final bow.
From the start The Bristol Hippodrome audience found this very physical and slightly daft comedy hilarious, with the audience reduced to helpless giggles from the offset. This began even before the play properly got started, as members of the cast –dressed as stage hands- wandered the auditorium and interacted with the crowd as they filed in.
The Play That Goes Wrong seems such a simple idea, yet underneath the pratfalls is very cleverly put together and difficult to do well. The entire cast do a fabulous job of portraying inept actors, something they can pull off due to their clear talent and the real enthusiasm they show for the piece they are presenting. Overall, this a well performed, slick and wonderful looking piece that is fun to watch. The story has an exciting energy and spontaneity about it and clearly remembers its small-scale beginnings as there is a real old school charm and intimacy to proceedings that is often lost in larger theatres. The audience were loud and effusive in their praise of the show, chortling their way through the set pieces and by the end pretty much laughing in the aisles.
It's fair to say I didn't share the level of near hysteria demonstrated by my fellow theatre goers. With its accurate portrayal of amateur theatre, the production raised many a chuckle, transporting me back to my days treading the boards with a local drama group and our not 100% successful efforts to bring to life an Agatha Christie classic. Alas I am not a fan of Vaudevillian style comedy and found the slapstick humour irked after a while, when you see someone smacked in the face with a door once you laugh, it's not quite so funny the second, third and twentieth time!
That said the play has wide appeal, tickling the funny bone of the older members of the crowd who appreciated a return to good old-fashioned humour and providing something previously unseen to a younger generation looking for something just a little bit different.
The Play That Goes Wrong has all the makings of a modern day classic and if audience reaction is anything to go by is well deserving of the many accolades it has received. Showing at Bristol Hippodrome until Saturday 21st July, it is a fun play that is well worth the journey into town for anyone with a liking for old-time farce. Tickets available here.
4/5 - review by Sarah-Jane Howard
***For a full schedule of upcoming shows at The Bristol Hippodrome CLICK HERE***
---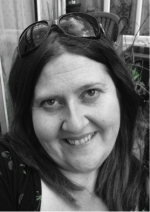 Sarah-Jane Howard
Sarah-Jane is an aficionado of film, theatre, culture and the arts. A voracious reader and avid crafter, she can be found volunteering her face painting talents at Bristol Zoo when she's not cementing her reputation as Coalpit Heath's cake maker extraordinaire. Known to have an opinion on everything she's never happier than when sharing these with the good folk of Bristol!