The Hobbit - The Desolation of Smaug : Film review by 365Bristol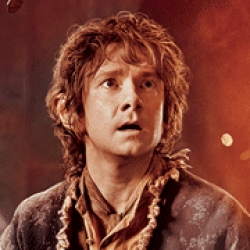 Posted on: 2013-12-17
---
The Hobbit: The Desolation of Smaug (12A) - reviewed by Sam Dawe for 365Bristol.
Director: Peter Jackson
Starring: Martin Freeman, Ian McKellan, Richard Armitage, Orlando Bloom, Evangeline Lilly
The arrival of last year's The Hobbit: An Unexpected Journey may have been greeted with somewhat less acclaim than Peter Jackson's other forays into Middle-earth, but that hasn't done much to hamper the anticipation for The Desolation of Smaug – the middle chapter in Jackson's (possibly ill-advised) three-film adaptation of J.RR Tolkien's comparatively micro novel, The Hobbit.

Luckily, the film represents something of a return to form for Kiwi director's beloved franchise. It's both shorter and more action-packed while retaining the more child-friendly tone of its predecessor. It also serves as a showcase for possibly the biggest draw of the book – the dragon to end all other dragons – Smaug. More on him later.
We pick up almost exactly where we left off, our heroes, a party of thirteen dwarves on a quest to take back their homeland, aided and abetted by Gandalf the wizard (Ian McKellan) and the titular hobbit, Bilbo Baggins (Martin Freeman) are drawing ever closer to their destination – still pursued by a host of enemies and a new threat dawning in the fortress of Dol Guldor.
The film's opening act is thankfully a stark contrast to the leisurely pace of the previous instalment. We're thrown straight into the chase. Giant bear-men, giant spiders and giant effects-budgets are all on display from the off and, although some of Jackson's more troubling traits are still present, pacing isn't one of them. This is our shortest venture into Tolkien's world and, if anything, it could do with an extra 20 minutes or so, particularly to sort out its frustrating cliffhanger ending.
There's still an overreliance on CGI that likens much of the film to a Playstation game with slightly better graphics and again many of the company of dwarves get little opportunity for character-development but, in every other respect, this is a vast improvement on what came before. Freeman is better than ever as Bilbo, his everyman frustration giving the fantasy world a grounding that helps all the elves and orcs go down a little easier.

Jackson's also lost none of his ability to frame a memorable set piece. There are still few directors who can rival his flair for action-adventure. One sequence involving our heroes floating down a rapidly flowing river on barrels pursued by orcs and elves starts out silly and escalates to such ridiculous inventiveness that the entire audiences erupted into gales of laughter in the screening I attended.
Then there's Smaug himself, the film's trump card. Voiced by Benedict Cumberbatch and rendered with the same immeasurable detail and personality Jackson brought to King Kong and Gollum, he's a memorably gigantic and terrifying creation, possibly the highlight of the entire film.
As an aside, on the off-chance that your local cinema is showing the film at the controversial, "revolutionary" high frame rate and you're thinking of trying it out, I'd advise against it. I've seen the film at both frame rates and found the newfangled option to be an ugly, uncinematic, headache-inducing mess. But hey, that's just my opinion.
Overall, a marked improvement on its cutesy, overlong forerunner. The ending's a bit of a washout and there's still too much unconvincing CGI but, with its MVP Martin Freeman still in play and an immensely impressive dragon on standby, Jackson's still got something precious up his sleeve. 4/5 STARS.

---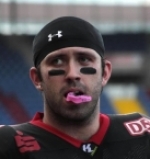 James Anderson
Born and raised in the suburbs of Swansea, Jimmy moved to Bristol back in 2004 to attend university. Passionate about live music, sport, science and nature, he can usually be found walking his cocker spaniel Baxter at any number of green spots around the city. Call James on 078 9999 3534 or email Editor@365Bristol.com.