The Blue Aeroplanes at The Fleece in Bristol gig review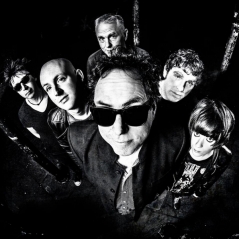 Posted on: 2016-12-17
Whether you consider them purveyors of indie, rock or folk, this was a phenomenal 60 minute sell-out set ahead of their first UK tour in over 10 years.
---
Bristol's very own - and very legendary - art rockers The Blue Aeroplanes played an absolutely cracking set at The Fleece on Friday 16 December, promoting their twelfth studio album 'Welcome, Stranger!' ahead of a countrywide tour in 2017.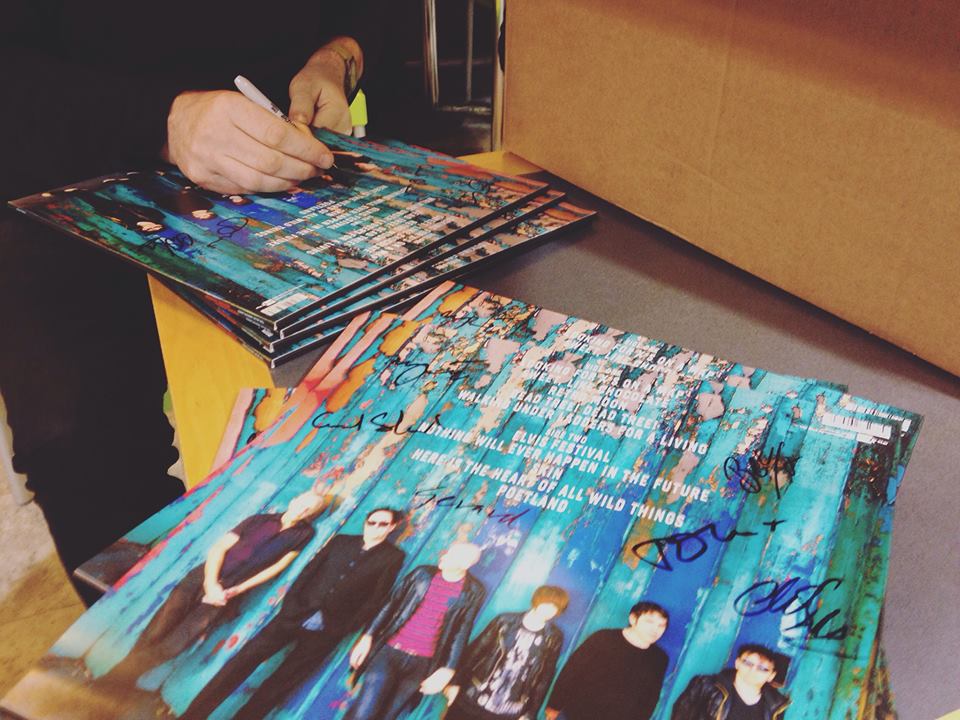 Arguably the UK's closest thing to R.E.M. (with whom they've toured), The Blue Aeroplanes enjoyed considerable success in the late 1980s and early 90s but never quite, rather perplexingly, made the quantum leap like other, similarly highly-revered bands and into the mainstream. Their particular brand of indie pop certainly and lead singer Gerard Langley's stream of consciousness part-singing, part-speaking approach bore resemblances to R.E.M.'s Michael Stipe, who himself has contributed to the band's eclectic and impressive discography.
The closest they came to commercial, radio-friendly recognition was breaking into the UK album charts with 1990's Swagger and 1991's Beatsongs, and yet, by the mid-90s, the band seemed to have slammed on the brakes and retreated into some kind of unfathomable musical ether. And when it's nauseatingly imperative to pigeon-hole performers and bands into distinctive, easily classifiable genres and sounds, perhaps part of the problem - though, for me and unquestionably many of their loyal fan base, part of their continuing originality and dynamism - is that it hasn't always been easy to categorise them.
Their ebullient, sonic fusion of rock, punk, folk, poetry, dance and art has meant it's tricky to pin down one all-encompassing sound, but that's precisely why their idiosyncratic and unique musical alchemy works and why their output has and continues to endure, inspire and entertain.
In their own very special way, they've become something of a cult ensemble; tenacious, on the brink of super-stardom but never quite cracking it, irrepressible, innovative and, as they were during Friday's stunning performance, utterly brilliant.
Still, the group that was famously banned from The Rainbow Lounge (the late, great Lemmy's favourite watering hole), yet was embraced with open arms to play at Hay-on-Wye Literary Festival sauntered on stage to a raucous, highly-charged sold out crowd.
By the time the clock struck 9.15pm, excitement levels were palpably electric. The fans were geared up, the adrenaline was pumping and the night was still relatively young. When they launched into their first song of the night - Broken and Mended - it was the start of the fans' wallowing in an hour's worth of heady nostalgia, their own untainted musical nirvana.
The band's six-strong line-up of members included singer Gerard Langley, guitarists Bec Jevons and Mike Youe, drummer John Langley, Gerard Starkie, plus bassist and actual owner of the legendary The Fleece itself, Chris Sharp, and they plowed engagingly through the set with an easy-going charm and infectious charisma.
Langley, resplendent in dapper attire and dark shades, worked his vocal magic amidst the rich guitar strains and consummate playing of the group with a compilation of old and new hits including Skin, I Wanna Be Your Lover, Elvis Festival, Missy Lane and Here Is The Heart.
The fact the gig sold out tells you everything you need to know, and the loyalty and affection the enthusiastic, devoted crowd had for the band was clearly evident. It matters not that the group has been several times on the cusp of big-time musical glory and a wider commercial success; these Blue Aeroplane aficionados have stuck with and supported them through thick and thin, reveling in the sonic glow of their musical glories and embracing them with a heartwarming allegiance and solidarity.
This was a hometown gig crammed with faithful followers who knew and loved the band's material and wold have taken very little encouragement to carry on listening to their heroes well into the early hours. With the band noticeably having as much fun as the fans, this was a gig steeped in total admiration, reverence and a comforting soupcon of nostalgia. Infinitely better, more professional and polished than the insufferable crop of pale imitators and guitar acts doing the rounds today, The Blue Aeroplanes are still as fun, vital and fresh as they've always been.
Whether you consider them purveyors of indie, rock or folk, this was a phenomenal 60 minute sell-out set ahead of their first UK tour in over 10 years, and judging from the loyal love and unwavering devotion of their fans they'll be in good company throughout their travels next year. Great stuff.
5/5
'Welcome, Stranger!' is released on Friday 6th January 2017 and they'll be playing at the following venues throughout January:
Wed 1 Jan Liverpool, 02 Academy 2
Thur 12 Jan Manchester, The Ruby Lounge
Fri 13 Jan Newcastle, 02 Academy 2
Sat 14 Jan Edinburgh, Voodoo Rooms
Sun 15 Jan Glasgow, Stereo
Wed 18 Jan Nottingham, Rescue Rooms
Thur 1 Jan Birmingham, Hare & Hounds
Fri 20 Jan Harlow, The Square
Sat 21 Jan London, 02 Academy Islington
Wed 25 Jan Oxford, The Cellar
Thur 26 Jan Sheffield, The Lead Mill
Fri 27 Jan Norwich, Arts Centre
Sat 28 Jan Brighton, Patterns
Sun 29 Jan Exeter, The Cavern

bristol reviewer 212
---