Swan Lake Review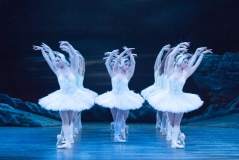 Posted on: 2018-12-03
Swan Lake is a testament to why this art form has been around for hundreds of years, and if you're after a beautifully performed classic tale then this is where you need to start.
---
When I was a little girl, I owned a jewellery box. It was pink, with a cardboard casing and soft velvet lining. In the centre of it sat a tiny ballerina, who sprung to life and twirled when you opened the lid. Watching her delicate hands above her head framing her neat little bun – I'd love to sit and listen to the twinkling tune that would loop along with her. It's only now that I sit in a packed theatre on opening night of Swan Lake, I recognise the song emitting from that box. It's Tchaikovsky's glorious score – except this time performed live by English National Ballet Philharmonic.
Choreographed by Derek Deane, Swan Lake features some of the most iconic scenes in ballet. It's a classic love story, packed with deception, tragedy and of course - the triumph of good over evil.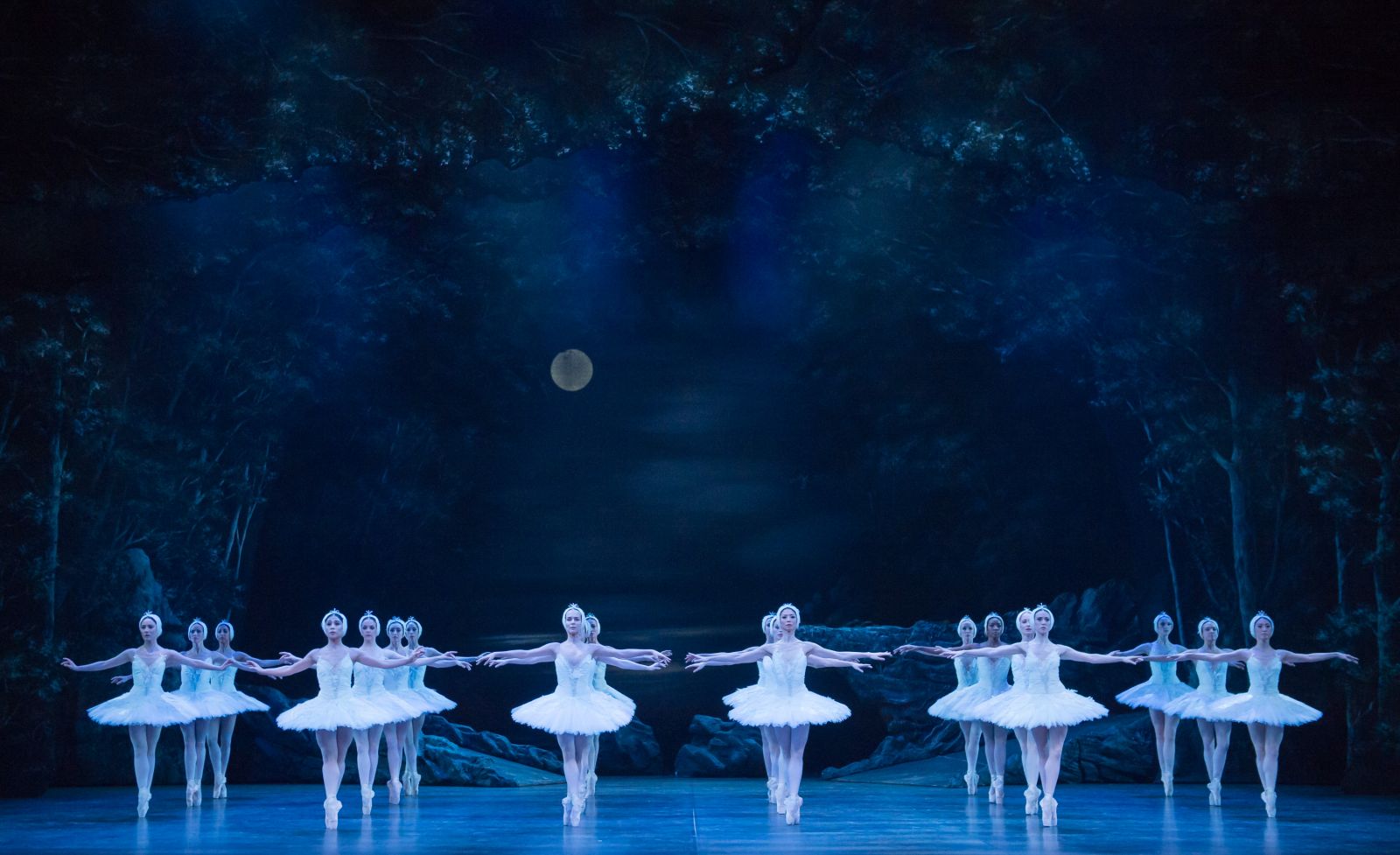 The curtains rise for act one and we see the young Prince Siegfried, played by the suitably handsome Francesco Gabriele Frola. The scene is a quaint forest, and the impression that you've just opened the page to a browned and crispy hardback fairy tale book is overwhelming. You can almost smell the dusty pages. Prince Siegfried is turning of age, and so his mother gives him a crossbow and tells him he's soon to be married. This is all during a birthday party where adoring village girls attempt to win his affections. The full skirts and laced bodices of the dancers compliment the twirls and lifts, creating movement as jovial and bouncy as the youth they are trying to convey.
When the Prince realises his days of freedom are coming to a close, he decides to head to the forest with his crossbow and have some fun hunting. He stumbles across a lake and spots a beautiful swan with a sparkling crown atop her head. This tiny creature is the swan princess, Odette. Under the spell of a sorcerer, she spends her days swimming on a lake in bird form.
At this point, all the swans are flooding the stage. The fluidity of their movements means even without a pool of water below them, they ebb and flow like the cold liquid is carrying them across the stage. The fleet of arms rise and fall as they hover into view - mimicking wings with mesmerising accuracy. Just as the birds they represent, their gleaming white tutus create a divide of calm and chaos. Above the surface of the water, they seem to glide effortlessly, while beneath, frantic legs stand on tip toe and flick with purposeful movement.
During this The Prince and Odette (Erina Takahashi) perform a seamless duet, where the real talent of Takashi shines. She plays the Swan Queen with such a fragile shyness – pulling away and succumbing to the Prince in succession. As an audience you're willing the love to happen, for him to win her. You're rewarded when she folds into his open arms.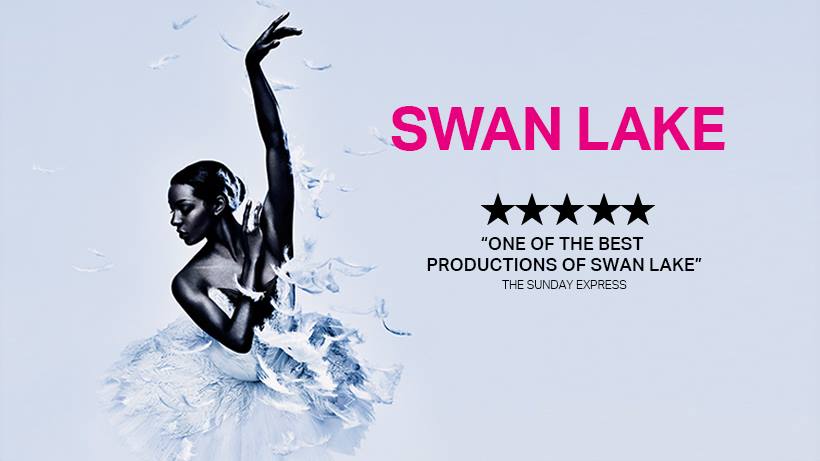 As night falls, Odette turns back into her human form – the most beautiful woman the Prince has ever seen. She tells him of the spell and the sorcerer, Rothbart, who cast it on her. She informs him the only way to break the spell is for a man to pledge his true love to her. Before the prince can do this, Rothbart takes Odette and the other swans away to dance on the lake and away from the Princes' grasp.
In the next act we see the Prince presented with fair maidens, whilst lovely, they don't rival Odette. To satisfy his mother's wishes, the Prince dances with the potential brides – but can't choose one. Von Rothbert (the sorcerer in disguise) appears, presenting his daughter Odile – also played by Takahashi.
He's cast a spell on her so she resembles Odette and the Prince, captivated, dances with her. He doesn't realise Odette is watching on. The prince proposes to Odile and Odette is heartbroken. As she runs, the Prince spots her and realises his mistake. He sees the real appearance of Odile and Von Rothbart's plan is uncovered – The Prince follows the real Odette. Odile's dancing with the Prince is starkly in contrast to Takahashi's performance as Odette, more bold and forceful, which again, is a nod to her talent in interpreting the medium.
The final act is upon us and the Prince follows Odette to the lake, where he finds her being comforted by the other swans. He explains his mistake and begs for forgiveness.
As this is happening, the evil Von Rothbart and Odile appear in their true monstrous forms are revealed. They insist the Prince must stick to his word and marry Odile - a fight ensues. In the culmination of 3 hours hard physical work, the dancers don't hold back and nor does the orchestra. Overwhelming and intense, this act is where you see the passion the troop possess for their craft. A flurry of pirouettes, jumps and arched arms and backs impress an already enthralled audience.
The ballet has a tragic end, with the lovers insisting they would rather die than be without one another. The evil spell is broken and all the swans turn into humans, they too dive in the water and drown.
As my first ballet, it's easy to see the appeal. The dancers seem almost super human in their command of their bodies and their carved legs and sculpted arms. It's simply entrancing – so much so, you nearly forget about the orchestra until a wave of strings and cymbals wash over you from the pit below. Swan Lake is a testament to why this art form has been around for hundreds of years, and if you're after a beautifully performed classic tale then this is where you need to start.
Performance runs for approximately 3 hours including a pause after Act I and two intervals of 20 minutes each
The English National Ballet production of Swan Lake runs at The Bristol Hippodrome, November 27 to December 1,
7.30pm, 2pm Thu mat, 2.30pm Sat mat
Tickets from £13.90 Call 0844 871 3012, or click here.
---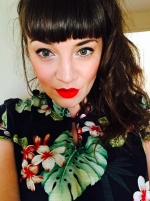 Talicza Stevens
Talicza has only lived in Bristol for three years, but has been reviewing gigs, shows and albums for decades as well as writing her own true crime podcast 'transatlantic crime'