The Hunger Games - Catching Fire 12A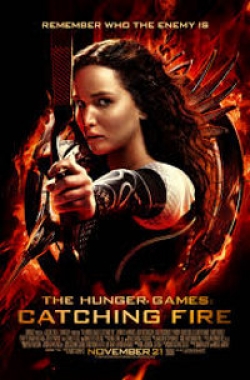 Posted on: 2013-12-09
---
Review by Sam Dawe for 365 Bristol.
Starring: Jennifer Lawrence, Josh Hutcherson, Donald Sutherland, Liam Hemsworth, Woody Harrelson. Director: Francis Lawrence.
As a non-reader of Suzanne Collins' enormously successful Hunger Games books, I was pleasantly surprised by the arrival of 2012's first movie instalment. Here was an exciting franchise with a strong mythology behind it, topped off by a well-drawn, strong heroine played brilliantly by Jennifer Lawrence.


It was, however, marred by several lapses into the ridiculous (mutant super dogs), a bloated running time and a mostly uninteresting love story.
For those new to the games, they concern a futuristic yearly tournament staged by decadent dictatorship, The Capital, in which its twelve subservient districts must pledge a young male and female 'tribute' to fight to the death for their viewing pleasure.
In Catching Fire, Last year's winners Katniss (Jennifer Lawrence) and Peeta (Josh Hutcherson) are halfway through their victory tour of the impoverished districts when rebellion starts to give rise to revolution.
This sequel shares its forerunner's admirably restrained treatment of actual human violence. While its action scenes are often thrilling, (and more frequent than in the first instalment) there's a vein of maturity running through its portrayal of killing. Katniss is still haunted by the death she saw in the games and abhors violence for any reason other than self-defence.
While the franchise's over-marketed love triangle is strengthened by a better script and improved performances from its male leads, there's still too much time devoted to stolen kisses and passionate glances. It's over an hour before we even get to games themselves.
Luckily, there's also more time devoted to Donald Sutherland's villainous President Snow, who was an under-developed presence in the first film.
The games themselves are predictably an amped-up version of the previous year but its contestants have more personality, it's better choreographed, with more urgency to the action.
One of the more inherent problems with the series is a kind of multiple personality disorder where it tries to straddle a few too many sub-genres with mixed success. Is it a dystopian sci-fi? Teenage action-adventure? Love story? Political allegory? The fact that it tries to do so much is to its credit but with a bit more focus, next year's third installment, Mockingjay should be one to look forward to.
A sequel that surpasses its predecessor's success while dodging some of its more glaring weaknesses. Catching Fire is still a little confused about what it is and about 20 minutes too long but it's a great middle effort.
---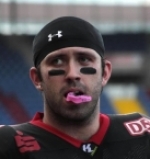 James Anderson
Born and raised in the suburbs of Swansea, Jimmy moved to Bristol back in 2004 to attend university. Passionate about live music, sport, science and nature, he can usually be found walking his cocker spaniel Baxter at any number of green spots around the city. Call James on 078 9999 3534 or email Editor@365Bristol.com.