Review: The Cult @ O2 Academy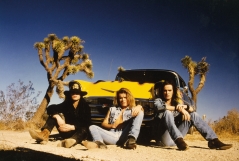 Posted on: 2019-10-30
"Real and rare Rock and Roll" | On Monday, The Cult wowed a sold-out crowd at Bristol's O2 Academy
---
It's been 30 years since The Cult released their classic album Sonic Temple and tonight, they're here to play it in its entirety. Tonight's gig is part of the album's 30th Anniversary tour, in which crowds across the country get to relive the game-changing 80s debut all over again.
Tonight's support band is The Last Internationale; a hip three-piece from New York. They connect the crowd with a Hendrix-like sound and a Joan Jett-inspired vocal, working hard to gain some audience participation.
It's just before 21:00 and the venue is at a bursting point; as the lights go up, and the band appear through a haze of dry ice, the venue breaks out into applause. They're dressed head to toe in black, and Billy Duffy holds his low slung guitar like a cowboy. Ian Astbury heads towards the mic stand, accompanied by his trademark tambourine and dark glasses.
As they kick off with Sonic Temple, Astbury sounds and looks like Jim Morrison, with the sound of Damon Fox playing on his weather-beaten keyboard. Grant Fitzpatrick plays bass, holding the backline tight whilst John Tempesta smashes it out on drums.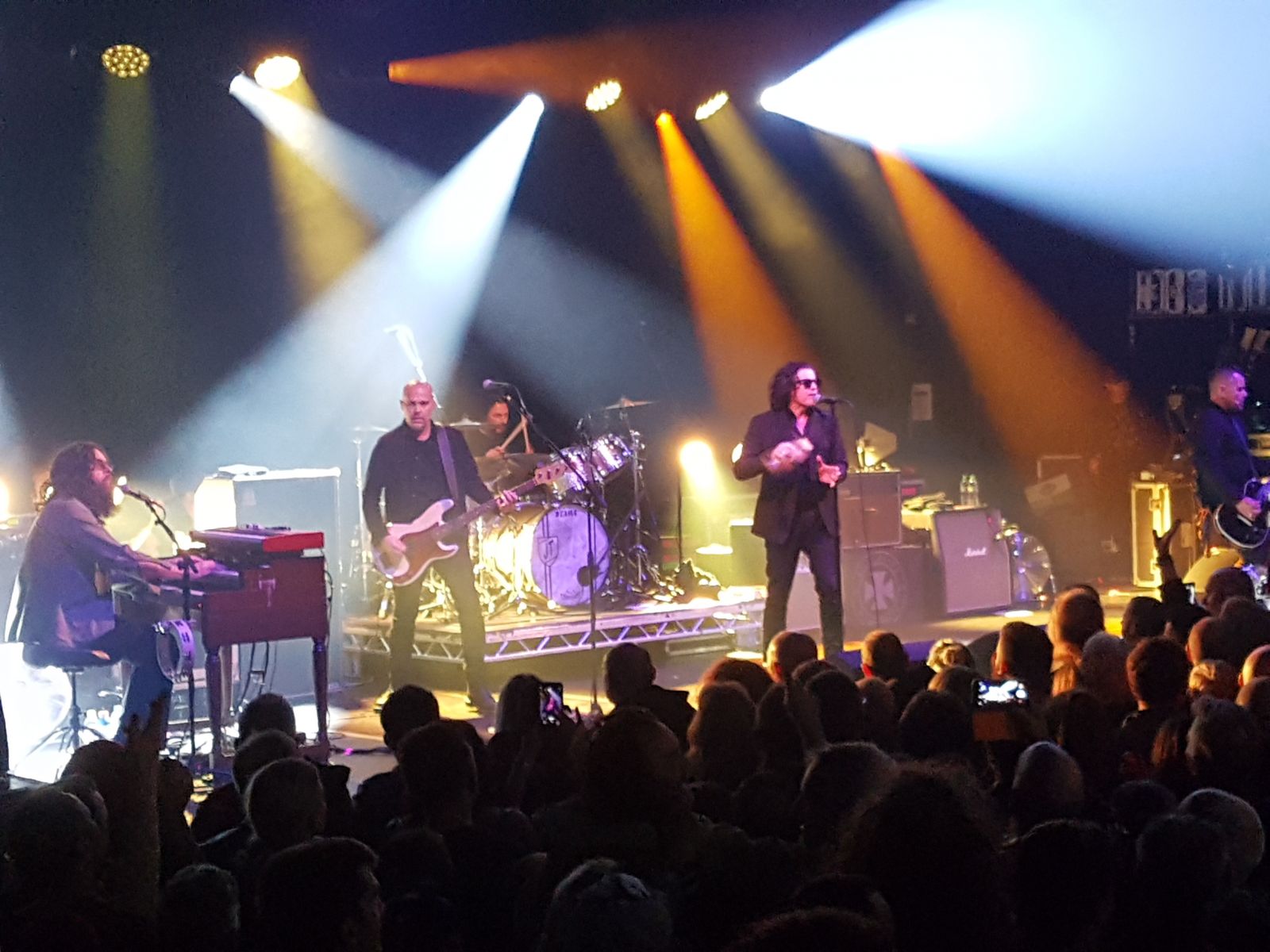 Within the first few songs, Astbury has complete control of the crowd. He looks in great shape, and his vocals are outstanding. I forgot just how powerful this album is. As 'Sweet Soul Sister' takes the gig to another level, Duffy hangs his guitar over the crowd while Astbury hypnotises the masses. I cannot believe that The Cult are here, playing such an intimate venue.
A roadie lurks in the shadows with the infamous white Gretsch guitar - there's no mistake as to what's coming next. The band explode into 'Rain', and Bristol fans go wild. Astbury performs his unique foot shuffle as he fills the room with his vocals, and Duffy laments the famous guitar sound of The Cult. And wow, can that boy can play! Next, we're treated to 'Spirit Walker' and 'Soul Asylum'.
There's been some outstanding moments throughout this show in which Bristol got to experience first hand The Cult's affinity with their audience. Earlier, Astbury pointed to a big bald-headed rocker in the crowd and thanked him for his love. Before that, he handed one of his beloved tambourines to a diehard fan hanging over the front barrier.
The Cult reaches the end of their set, but the continuous shouts of "MORE!" draw the band back for more. 'Lil Devil' ignites the venue once again - this is a firm favourite with the Bristol crowd.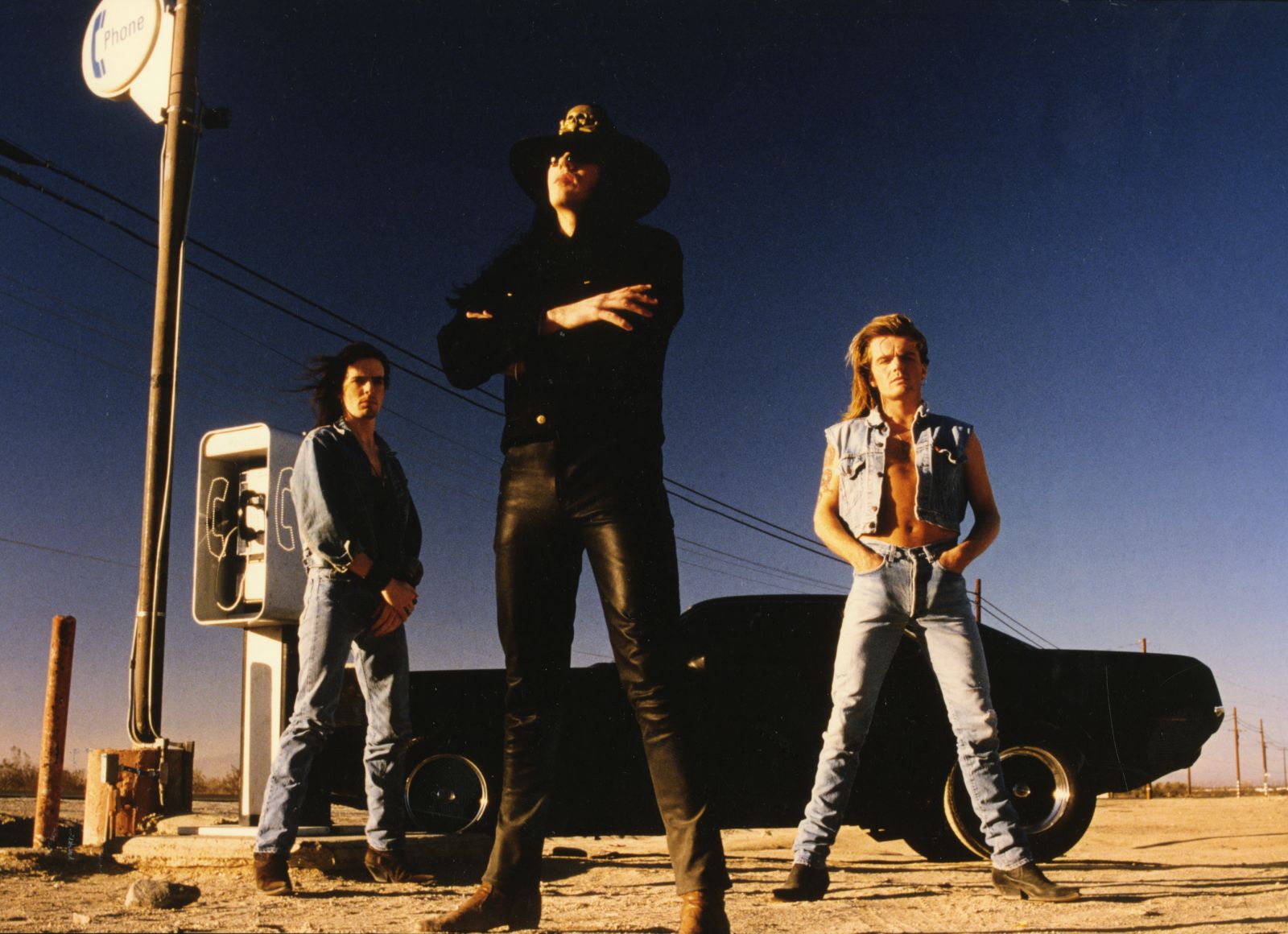 The final song 'She Sells Sanctuary' harks back to where it all started. As the last chord rings out, The Cult put down their tools. Astbury and Duffy stay on stage to thank the adoring fans. Duffy says he loves the West Country and remembers playing a Bristol gig in back in 1985. Walking away, I cannot believe that I got to see his iconic band in a venue they could have sold out tenfold. Real and rare Rock and Roll. Superb.

Photos: Andrew MacPherson

The Cult @ O2 Academy, Monday 28 October 2019
---
Read more:

---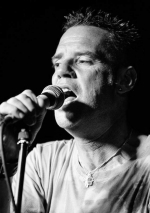 Mike Headington
Born and bred in Weston-super-Mare, Mike has played in bands over the last 30 years and has an avid interest in a wide range of music genres. With a passion for live music he spends endless nights watching all types of bands, both famous and not so famous. With a love of Bristol's infamous venues and the thriving music scene he also follows the local football club in red with a passion. His mission statement is...Keep it real, keep it live and Keep on Rocking!!