Review: Hot Chip @ O2 Academy, Bristol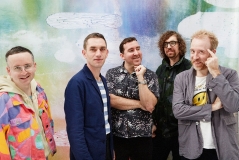 Posted on: 2019-10-23
Hot Chip turn a gloomy start to the week into a full-blown party at Bristol's O2 Academy
---
Hot Chip have got to be the coolest dads in the UK. Granted, not all of them are dads, but they're that sort of demographic. They have consistently produced brilliant electro-pop for about 15 years, and Monday's live set was an epic showcase of this.
Touring globally in the wake of their recent album, A Bath Full of Ecstasy, the septet turned a gloomy start to the week into a full-blown party. Most bands who reach this stage in their career should really call it a day, but not Hot Chip. Most bands' sound changes over the years, dividing hardcore fans from passive listeners, but not Hot Chip. Their set spanned old and new material, and they seemed to enjoy themselves as much as the crowd.
Those that got to the O2 early caught support act, Rosie Lowe. A beautiful singer; Rosie combined warped vocals with steady broken beats. 'Birdsong' is worth checking out if this sounds like your thing. Originally from Exeter, the singer-songwriter is supporting Hot Chip on the UK leg of their world tour.
Once the stage had been set up, we heard an iconic sample from disco track 'Let No Man Put Asunder' by First Choice, and then: "I've got something for your mind. Your body, and your soul. Every day of my life…" This signalled the start of Hot Chip's set. Soon, the track erupted into 'Huarache Lights' from 2015's Why Make Sense, followed by 'One Life Stand'. Next up was 'Night and Day' - a naughty electro-pop tune from 2012.
Three tunes in and the energy was electric as the band bounced around the stage in their custom-made outfits, which had the same pattern as their 2019 album artwork. Sandwiched between two tunes from 2012's In Our Heads, 'Night and Day' and 'Flutes' (which featured synchronised dance moves) the band played the title track from this year's album. It was striking how well-received their new stuff was by the audience, and how well it complemented their older output.
The set continued, and there was no let-up. The bangers kept coming: Bath Full of Ecstasy's 'Hungry Child' was a full-blown dancefloor stonker. The band gave the tune a slightly different feel during their live performance, with Alexis Taylor's unmistakable voice supporting Joe Goddard's lead vocals; combined with throbbing bass, a recurring synth melody and a cliff-hanging bridge.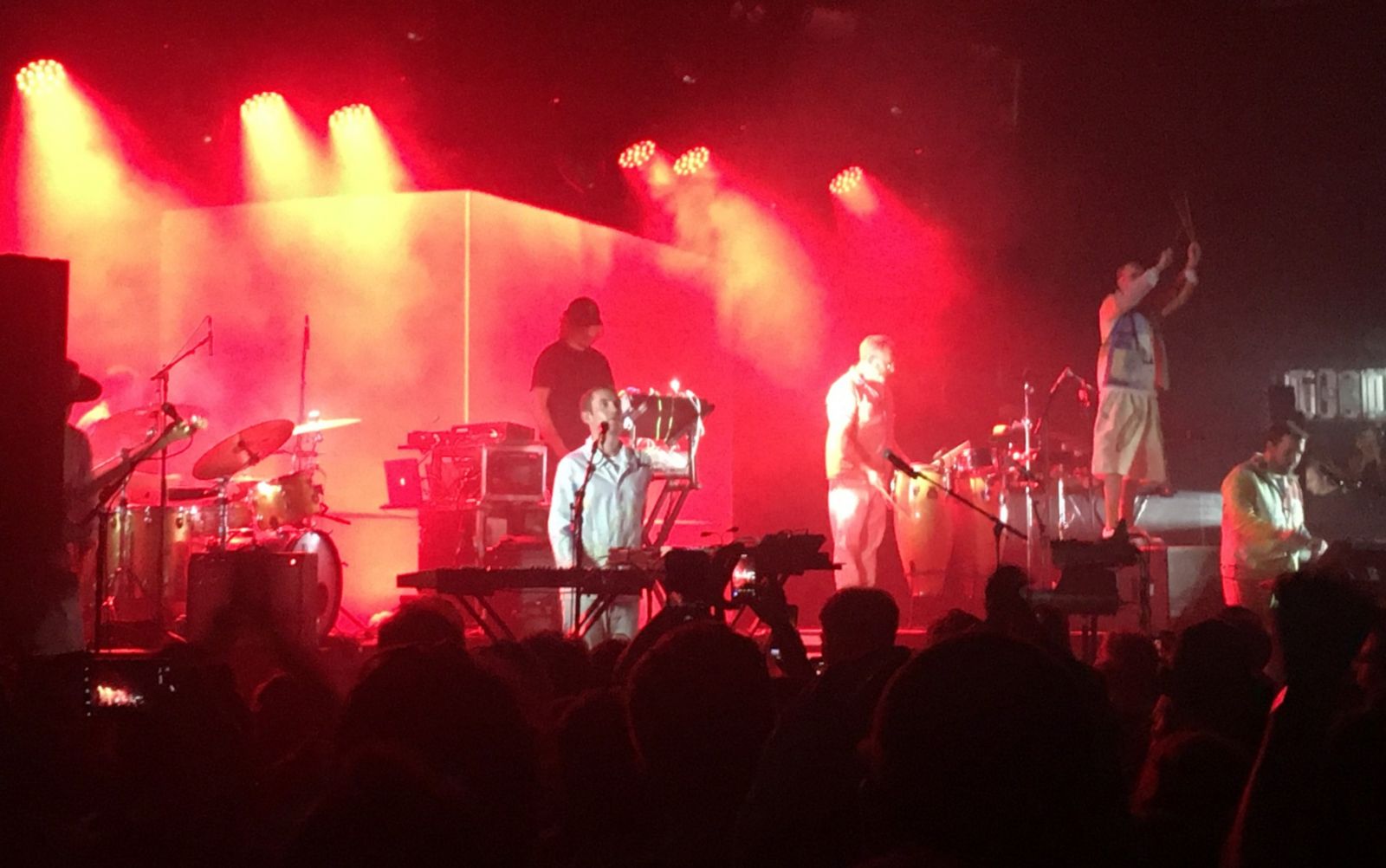 'Hungry Child' was followed by the delicate and somewhat ethereal 'Boy From School'. Thankfully, a couple of tunes from this year's album gave us a slight breather before the band belted 'Over and Over' - arguably their most well-known tune. Despite probably having played 'Over and Over' a thousand times over, the band still gave it the love, care and playfulness they provided their newer releases.
Then came a curveball: Taylor told the audience, "this goes out to our mate Tim!" Grabbing a second microphone, the band plunged into a cover of 'Sabotage' by the Beastie Boys. Jaws dropped, but it was brilliant.
Succeeded by the beautiful 'Melody of Love' and the infamous 'Ready for the Floor', the set was brought to a close all too soon. After regaining some composure, the encore brought Bristol's crowd 'Clear Blue Skies' and 'I Feel Better'. Taylor's vocals really took centre stage during this encore, and yet again, old and new Hot Chip material worked in harmonious tandem.
Hot Chip @ O2 Academy, Bristol | 21 September 2019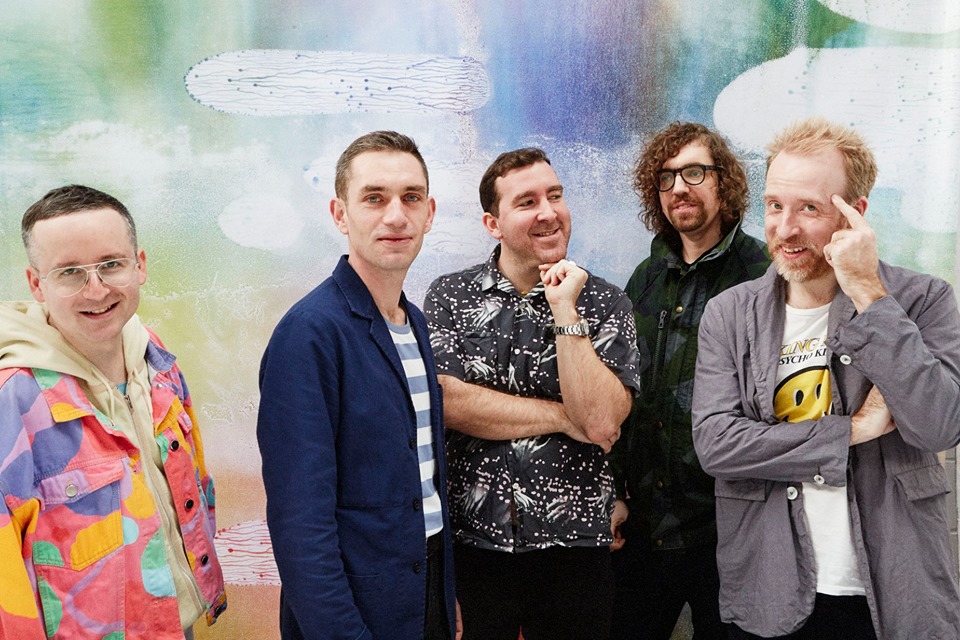 ---
Read more:

---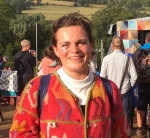 Flora Tiley
Originally from Stroud, Flora only moved to Bristol in February 2019 but has thrown herself into everything the city has to offer. By day she is making maps for Sustrans, by evening she can be found gigging or climbing and by night she could be DJing as Nigel Garage.