Review: JAWS @ The Fleece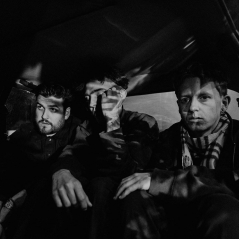 Posted on: 2019-11-18
Birmingham trio kick off November tour in style in front of a sell-out Bristol crowd
---
No matter where you live, there's always that one iconic club or venue in your city that you've always meant to check out but never have for some unknown reason. After almost five years in Bristol and countless missed opportunities, I finally made it to The Fleece for the first time on Friday night, as JAWS opened their November 2019 UK tour at one of the city's oldest and best-loved live spots.
JAWS have enjoyed a steady rise to prominence in the UK since their formation in 2012, building a dedicated following in their hometown and across the UK. The sell-out crowd at The Fleece is, unexpectedly, made up of a mix of dedicated younger fans and a few older heads; some who've been following the band since day one and some, like myself, who share a flat with someone who's lost count of the amount of times she's seen them live, and want to see what all the fuss is about.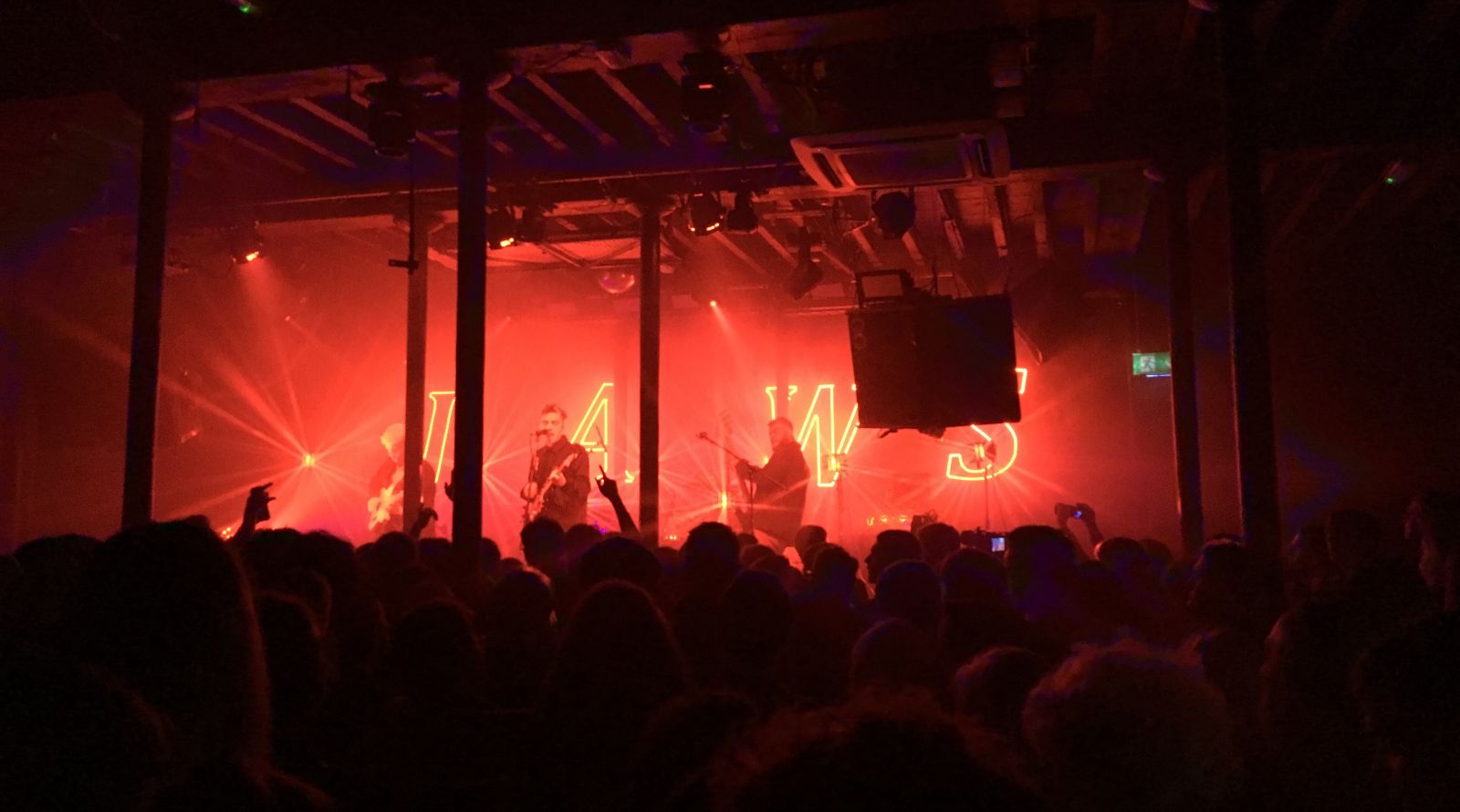 Having released their third studio album, The Ceiling, back in April, JAWS' Bristol gig is largely made up of new material. The performance feels triumphant, and their music, to a relative newcomer like me, at least, sounds like it's been tailor-made for a live setting. The band have certainly done their time on the live circuit, playing support slots and festival shows for a number of years now, but tonight's gig feels like a coming of age.
Bathed in subtle rays of light mirrored through stands set up across the stage, the band move from atmospheric sounds on 'End of the World' to more energetic, quintessentially English-sounding tracks like 'Do You Remember?' and 'Please Be Kind'. Frontman Connor Schofield's vocals link up brilliantly with lead guitarist Alex Hudson's echoing notes, and the gig peaks as they delve into their back catalogue, drawing huge reactions with 'Right In Front Of Me' from 2016's Simplicity, 'Gold' from their 2015 album Be Slowly and their fan-favourite breakout track 'Stay In'.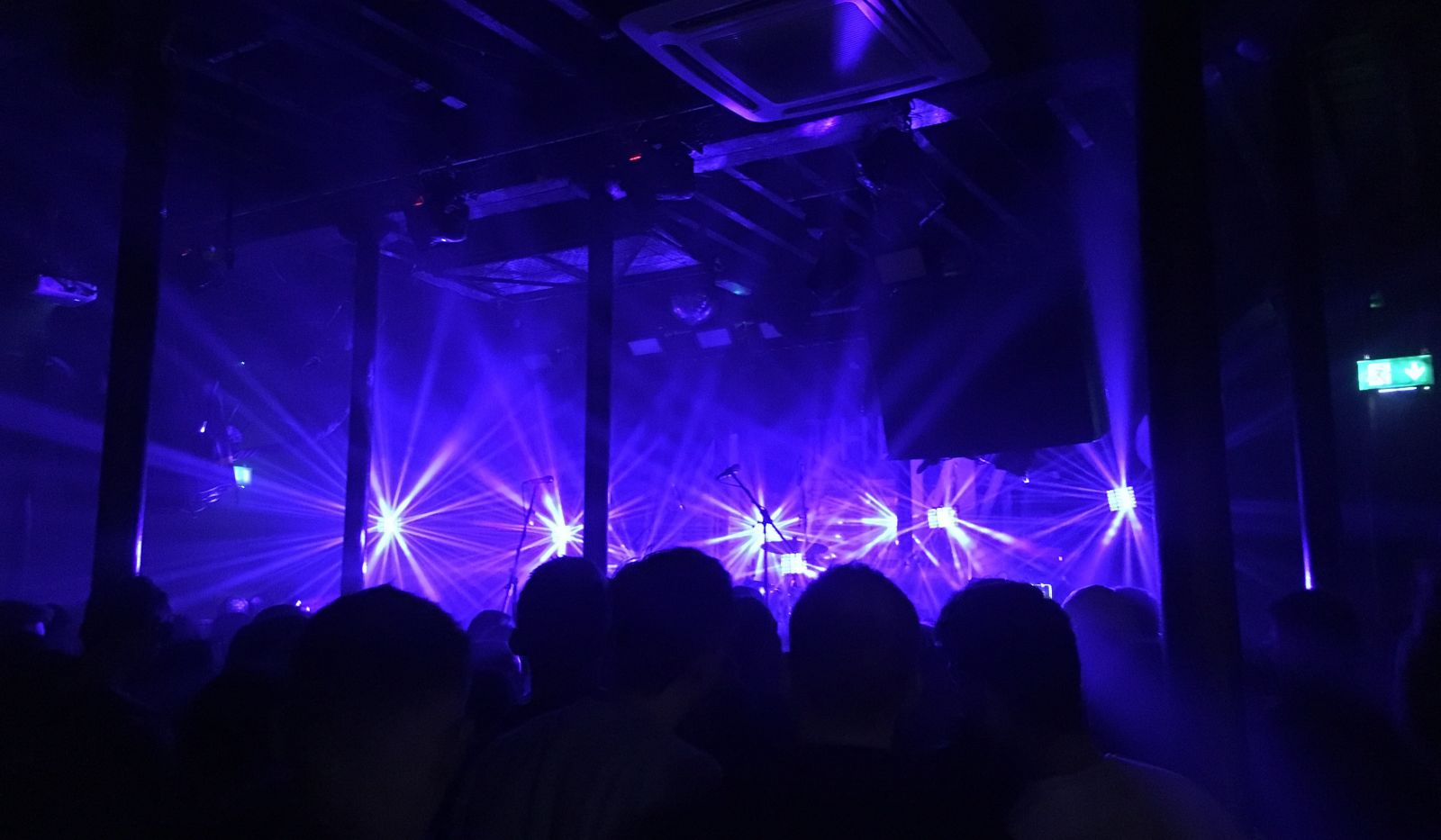 The band's playing is tight. Three albums deep and having toured extensively through the last seven years, now feels like the time for JAWS to establish themselves as a genuine force on home soil. Their latest album is their most ambitious yet, and they're at their best when they move away from the middle-of-the-road style of some of their older music in favour of a harder, stage-ready combination of crashing drum sections and Schofield's rasping vocals.
Support on the night comes from Brummie four-piece Sugarthief. Touring in support of their debut EP, released back in March, the band don't miss a beat in the company of their new drummer following the recent departure of Reece Downton. You can check out I Before E(P) here. JAWS, meanwhile, did more than enough to make a case as one of the most exciting indie bands coming up in the UK right now. Expect to see them on stage everywhere in 2020.
JAWS @ The Fleece, Friday 15 November 2019
---
Read more:
---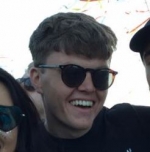 Matt Robson
Having moved to Bristol from Cornwall in 2015, Matt graduated from UWE with a degree in Journalism in 2018. He's keen on a wide variety of musical genres, as well as taking an interest in art and illustration, producing his own work in his spare time. Matt makes the most of Bristol's diverse nightlife and attends gigs and club nights regularly. Get in touch via email at matt@365bristol.com.