Review: Acid Arab @ Colston Hall Foyer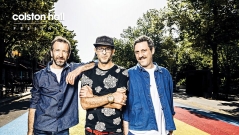 Posted on: 2019-11-08
A huge set in the wrong setting from the forward-thinking Parisian trio.
---
There wasn't a lot of fanfare when Acid Arab announced a Bristol live show as part of their 2019 world tour, which was weird. The Parisian three-piece have built a huge reputation for themselves on the electronic music scene since emerging in 2012, and we couldn't wait to check them out at the Colston Hall Foyer last night.
Last-minute venue changes are always a nightmare, and the decision to move the gig from Fiddlers in BS3 to the Colston Hall Foyer was announced just a couple of days before the date. Although an explanation for the move was never given, on arriving last night we expected low ticket sales may well have played a part, as just a few heads hovered around the bar and fringes of the dance floor during Dar Disku Records' support slot.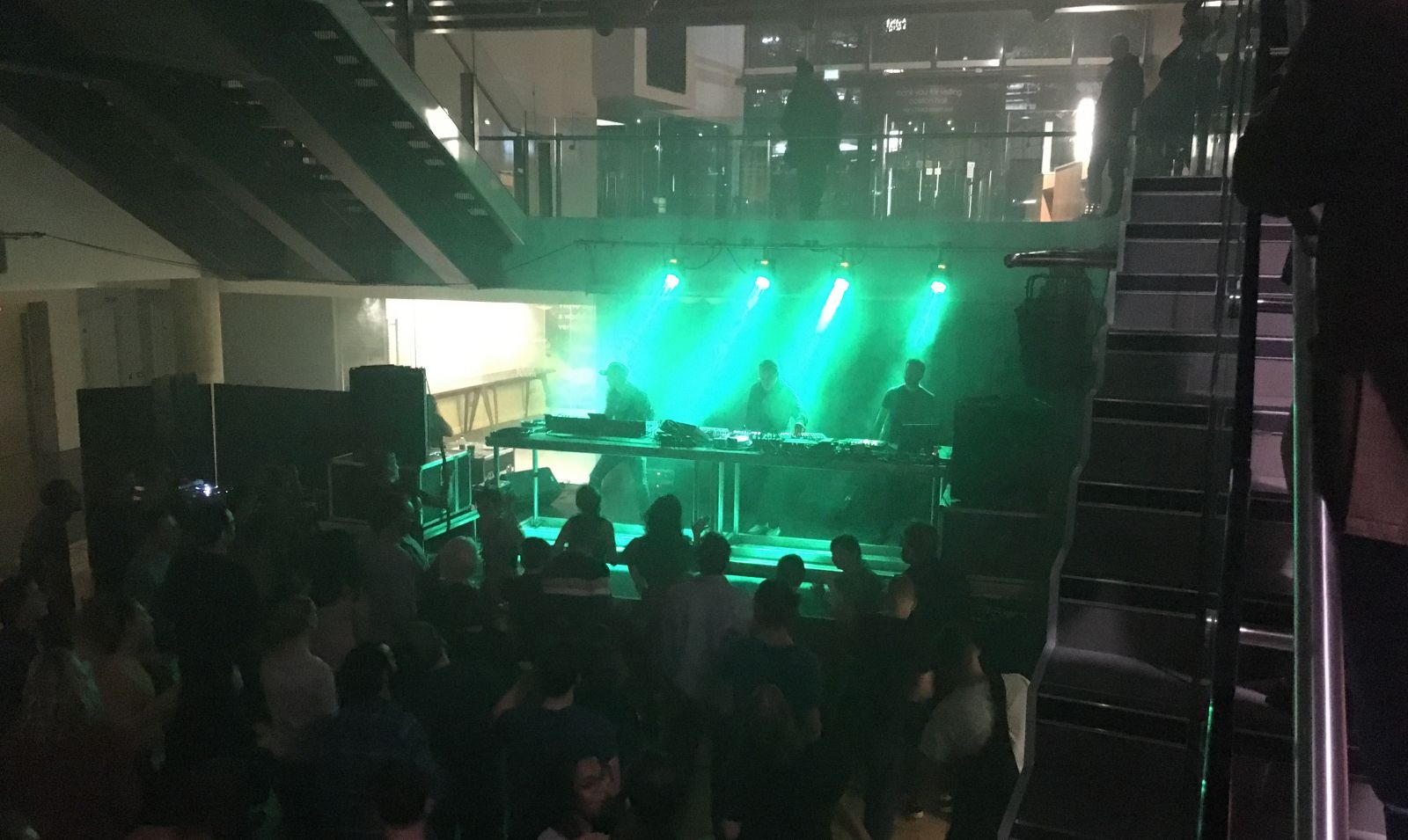 The Bristol-based duo did a good job of stirring a sparse crowd over the course of their hour-long set, spinning a mix of European club tracks like COEO's 'Don't Oho' with funk and sample-heavy techno from around the world. Some gigs just aren't right for the space though, and the musical selection made for quite a strange atmosphere for a Thursday night at Bristol's oldest concert venue.
Having released their fourth full-length album, Jdid, last month, Acid Arab's headline slot was made up largely of new material, produced alongside contemporaries Omar Souleyman, Rizad Said and Cem Yildiz among others. The set was a heady combination of huge, thumping techno beats, acid synths, Middle Eastern vocal samples and traditional Arabic instrumentation courtesy of Kenzi Bourras on the keys.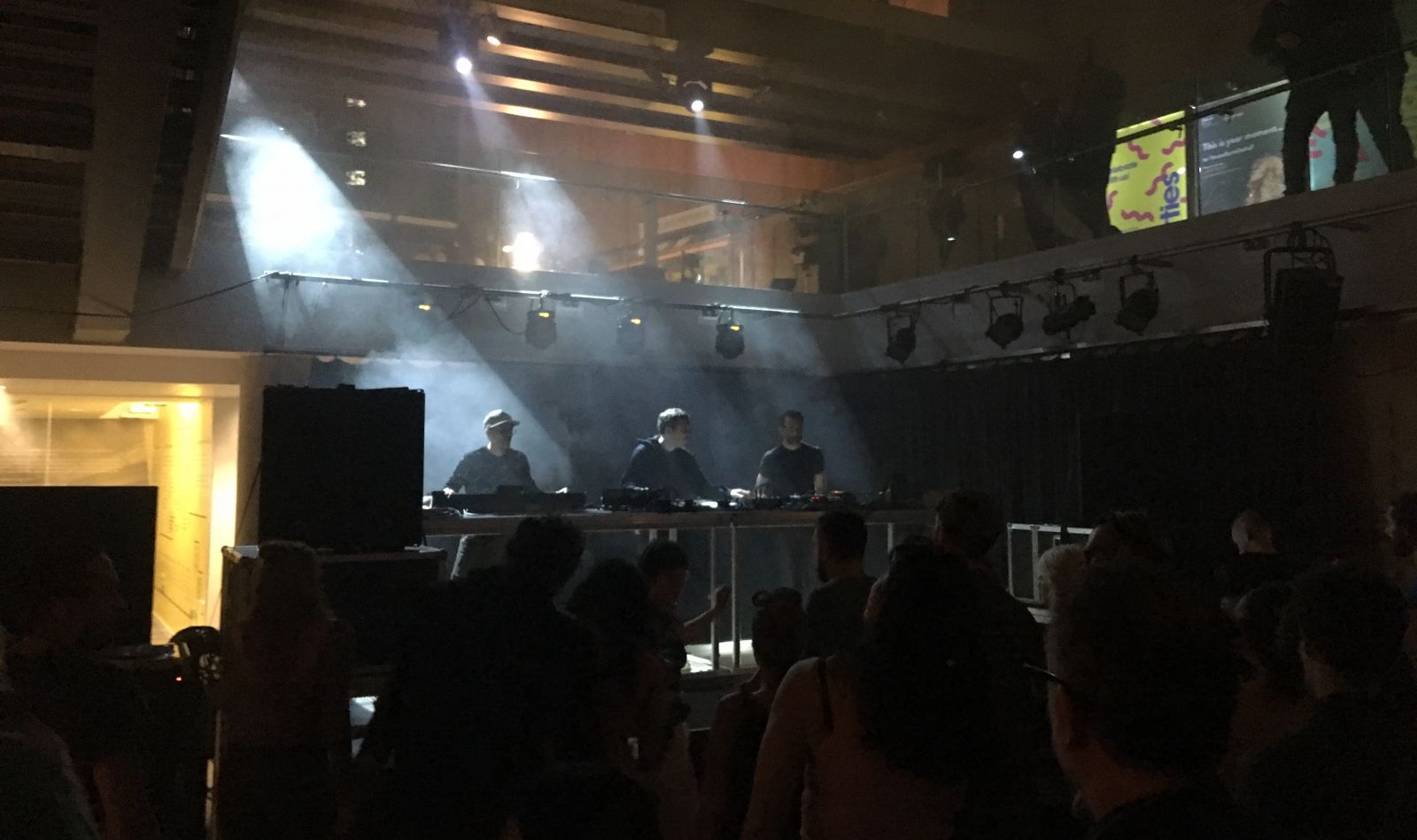 Having seen Acid Arab's recorded live sets for Cercle Music and Culturebox, and seen the name on lineups at top electronic music festival across Europe, I knew to expect a club-ready sound. It made the choice of venue slightly disappointing, given how well-suited it would have been to somewhere like The Marble Factory or the Trinity Centre.
Beat-heavy tracks like 'Was Was' and 'Ras El Ain' sound almost tailor-made for a disorientating underground club setting, so didn't quite have the same impact between the Colston Hall stairwells. It was frustrating to find out after the gig that the trio's next show was going down the following night at Phonox in London, essentially the exact sort of venue we were hoping for here.
That's not to say that the gig, on the whole, wasn't one to remember - Acid Arab are in a class of their own when it comes to an exciting fusion of acid house and other electronic styles with traditional Middle Eastern and North African music. Their live set is genuinely one of a kind, and it's no surprise that they've taken the electronic music scene by storm in recent years.
From Bristol, they're set to go on to tour across Europe and India for the remainder of 2019, and it won't be too long before we see them back in the Westcountry. Fingers crossed someone from Motion was watching last night.
---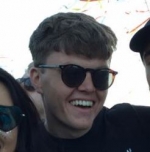 Matt Robson
Editor - 365Bristol.com & LOUD Magazine

Matt is a Journalism graduate and writer, passionate about supporting Bristol music, art and independent business. Get in touch via email at matt@365bristol.com.