Review: Dinner with Hungry Meeples @ Replay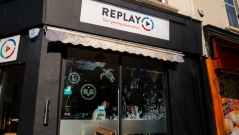 Posted on: 2022-05-04
Rolling Dice and Dicing Onions
---
At the bottom of Gloucester Road, Replay is a cafe-bar that offers shelves and shelves full of a past-time rapidly gaining popularity: board games. From simple, familiar classics like Monopoly, through to quick, chaotic card games like Fluxx, all the way through to famous strategy epics like Settlers of Catan, they have a wide range of games that should suit anyone's proclivities. Nestled inside Replay is Hungry Meeples, their partner in food, who cook up Vegetarian and Vegan food, with a dedication to providing gluten-free options.
Upon arriving, we found a table and had the system explained to us – drinks can be ordered at the bar, but replay still uses a digital ordering system: tables are fitted with the now-familiar QR codes that be scanned to access an online menu – no obnoxious app required, thankfully. I also noted with some satisfaction that the table markers also have a printed URL for you to enter, for those of us who don't have the semi-sentient superphones required to scan QR codes automatically.
As a pair, I was concerned we might not be able to get the full experience – most board games seem to thrive with around three or four players. But, upon voicing my concerns to the helpful staff, they very quickly plucked a few tailored games from their prodigious collection – and accompanied each with a succinct and clear explanation.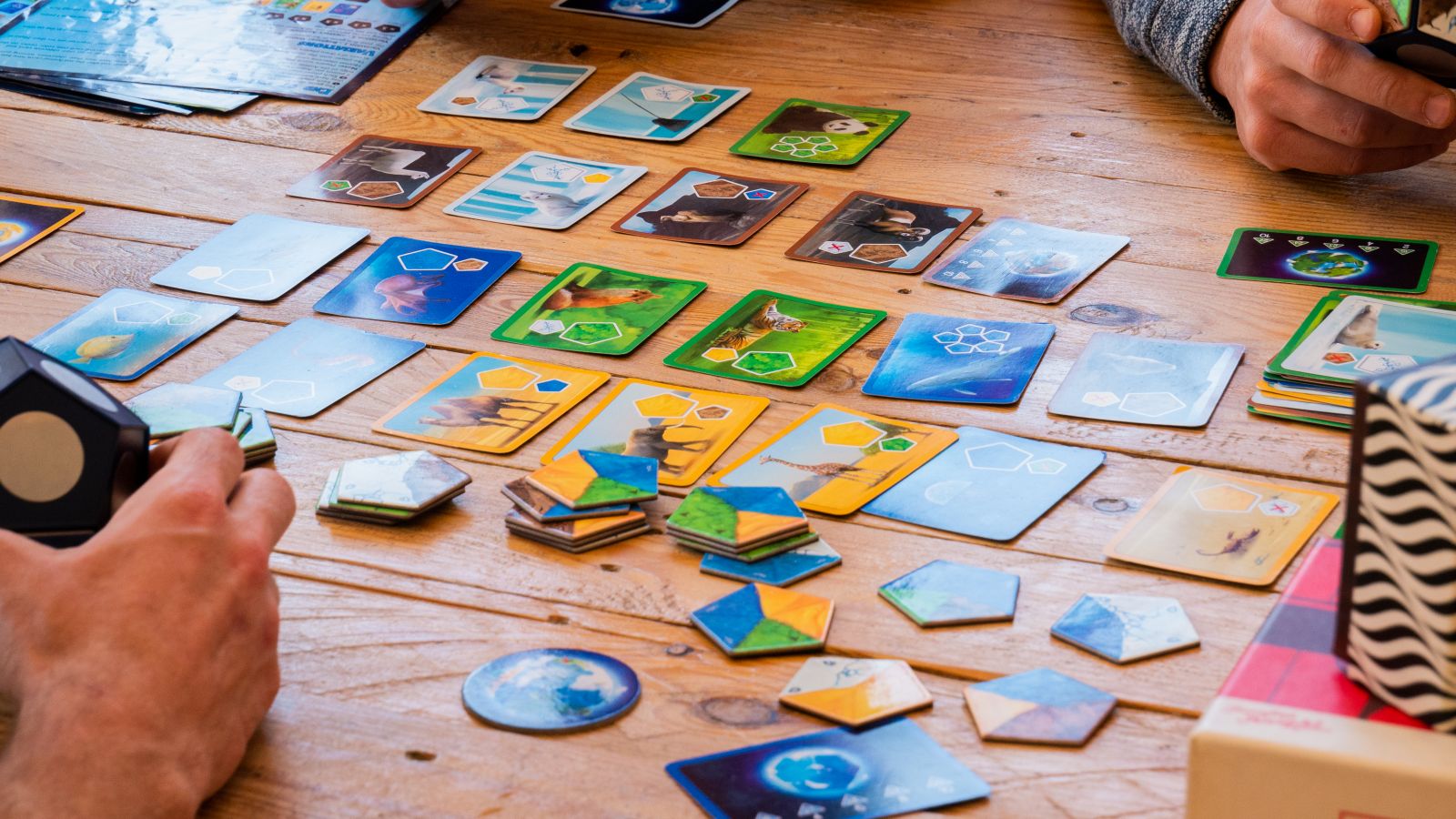 Loaded up with games, we put in some food orders and got to work. We started with a game of Cobra Paw, a quick and very simple game involving snatching tiles from one another. It was a fun warmup, as the staff had predicted, and led to plenty of competitive tension (it should be noted, however, that I won).
Following that up, we dug into the slightly meatier Odin's Ravens, a clever 2-player game with beautiful art and theming, and some clever mechanics, that would definitely take a few games to truly master. We had a blast playing it and were already starting to form strategies by the time our food arrived.
We had a "Jack Burger" – using pulled jackfruit – and a Beyond Burger, a plant-based burger. I had the Beyond Burger, which was probably one of the most impressive plant-based burgers I've had – and we both agreed that the herby, peppery chips that came with our burgers were to die for.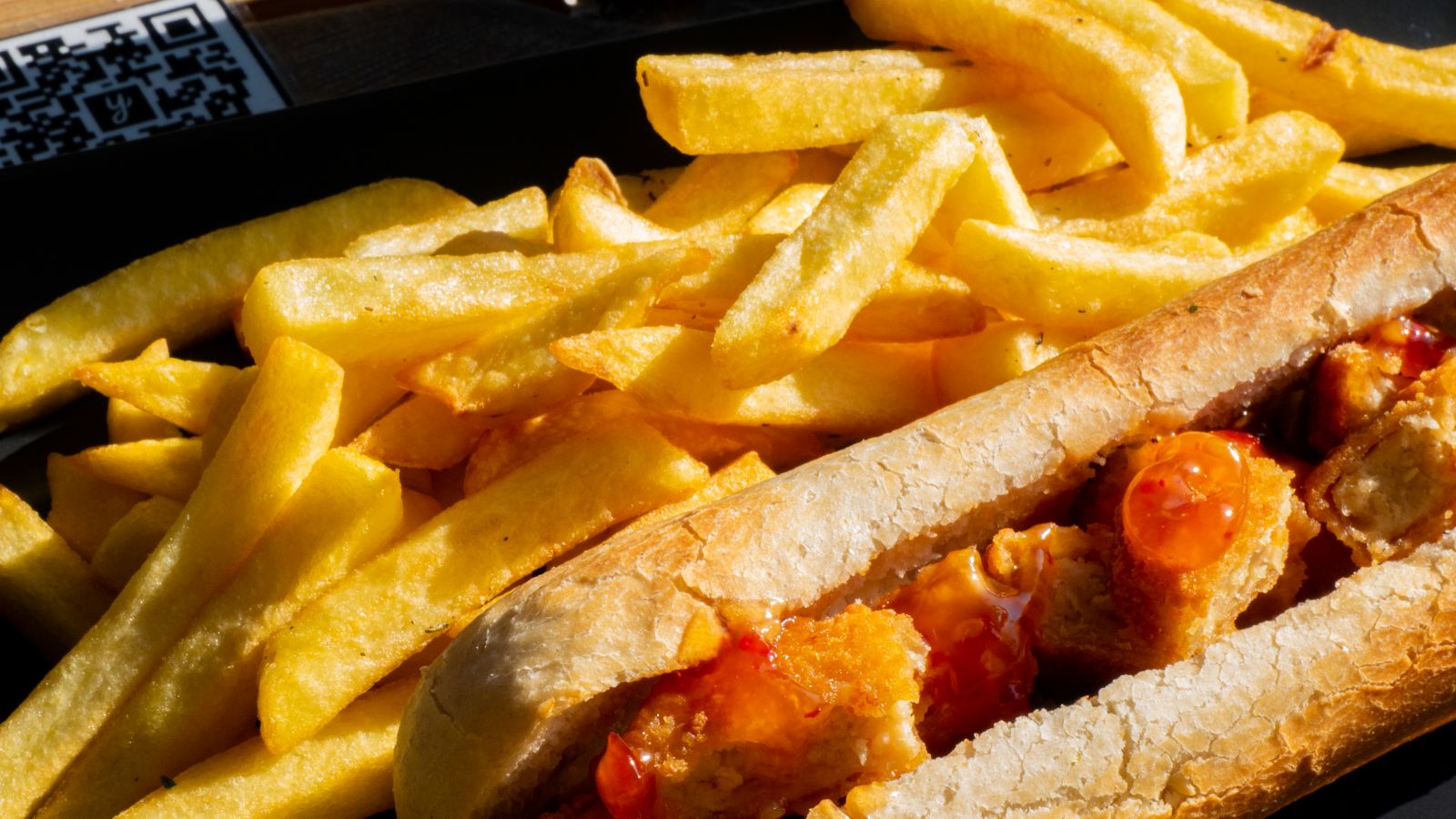 We finished off with the cooperative card game "The Mind" – board games don't have to all be about being at each other's throats, and Replay have a hearty swathe of co-op games to try if competition isn't your thing.
We finished off the night with some delicious desserts – a chocolate fudge cake that came in an almost fruity syrup, and a light and refreshing berry cheesecake. The staff bid us a friendly farewell as we made our way out, thoroughly fed and entertained.
Replay Bristol Board Game Bar is located at 196 Cheltenham Rd, Cotham, Bristol BS6 5RB.
Photos: Patrick Bate
---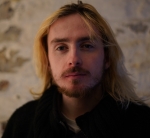 Patrick Bate
Patrick is a filmmaker with so much Bristol in his blood the white blood cells are graffiti'd. Educated at the Northern Film School in Leeds, he's returned home to be a Videographer and Reviewer for 365Bristol and BARBI. When he's not messing about with cameras, he enjoys playing guitar, spending far too much time on tabletop RPGs, and being an awful snob about cider.