Cinderella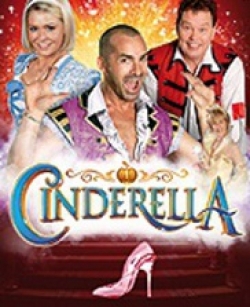 Posted on: 2013-12-11
---
Miri Teixeira at The Bristol Hippodrome.
Cinderella is an energetic and vibrant family spectacular, full of excitement, Christmas cheer and good old-fashioned fun, making it a definite must-see this festive season.
From the very moment the Fairy Godmother arrives on stage you know that Christmas has begun. The rousing musical numbers; the camp, madcap fun; the remarkable costume design; and the witty dialogue adapted to appeal to a local audience, which comes complete with the hilarious addition of a "West Country Translator", all go into making this a truly incredible experience.
The casting is flawless. With Louie Spence as the fabulous Dandini, Suzanne Shaw as the lovable and beautiful Cinderella, and Hippodrome pantomime favourite Andy Ford returning as Buttons to bring a smile to even the sternest of faces. There are strong vocal performances all round and the two Ugly Sisters are played brilliantly, addressing the audience as the "waiting room for the Jeremy Kyle show" and sporting what appear to be squash bottles on their heads. No performance disappoints, each character is flamboyant, extravagant and endearing throughout. The production also features some of the most elaborate set design which includes mirror balls, enormous party poppers, and real miniature ponies!
The costumes are certainly worth a mention, especially the gorgeous quality of the dancers' clothes and the appalling tackiness of the ugly sisters' dresses. Among others there is a pompom snowman outfit, a beautiful crystal gown and an entire Christmas tree-style creation complete with bauble hat! The whole show is full of glitter, glamour and a healthy dose of camp, and really, what more could anybody want?
As ever with panto, audience participation is of the utmost importance. Never have I been to a pantomime without being asked to shout the words "It's behind you!" several times, although not ever quite like this. We were all very pleasantly surprised at the introduction of 3D glasses, and without giving too much away I can guarantee you will have never seen anything this part of the show. The uniqueness of the experience is definitely something I, and judging from their reaction the rest of the audience, will take away with us. Some lucky young audience members will also be treated to appearing onstage if they have one of four 'golden tickets', where they with join Buttons for a fun sing-a-long and be rewarded with a generous goody-bag.
Some popular songs feature in the performance, which delighted much of the audience and particularly thrilled the young lad sat next to me. The inclusion of such recent hits as 'What Does the Fox Say' and 'Let Her Go' mean the whole audience can really sing along and get involved. Alongside the flawless musical numbers there are many ridiculous and wonderful dance 'outbursts' from Louie Spence, who arguably steals the show, theatrically camping about throughout with his unique brand of cheeky 'Carry On'-style humour and wonderfully natural choreography. There are also quieter moments including touching scenes between Cinderella and her Prince Charming.
Overall, this has got to be a defining pantomime experience for me (and believe me, I am a well seasoned veteran) as it presents some of the most colourful characters, spectacular dance routines and astute, sometimes risqué, dialogue I have ever encountered. The whole production is a perfectly executed showbiz extravaganza that nobody can afford to miss this Christmas.
---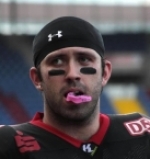 James Anderson
Born and raised in the suburbs of Swansea, Jimmy moved to Bristol back in 2004 to attend university. Passionate about live music, sport, science and nature, he can usually be found walking his cocker spaniel Baxter at any number of green spots around the city. Call James on 078 9999 3534 or email Editor@365Bristol.com.