Manchester Orchestra at The Fleece in Bristol - 7 April 2014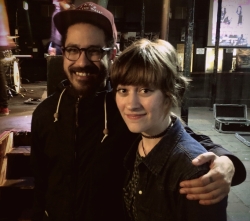 Posted on: 2014-04-08
Manchester Orchestra are an excellent live band - sounding just as good on stage as when in the studio and giving the crowd a thoroughly good night. Here's hoping they return to Bristol soon.
---
Monday night saw indie rock ensemble Manchester Orchestra supported by Gang of Youths at The Fleece on one of the last dates of their incredible sell-out tour.
Hailing from Australia, support band Gang of Youths, whose notable achievements include penning their debut release "Evangelists" in a hospital waiting room and being named one of the NME's hottest new bands for 2014, kicked off the night in some considerable style.
Introducing themselves somewhat shyly, the band gave us a taste of what they have labelled "emotional-ass 14-track concept-rock" and soon had everyone's heads bobbing along. As an interesting aside; one of the band members wore a silken poncho with the Mona Lisa's face across it, which of course did nothing to enhance the already excellent quality of music, but certainly got some smiles.
After this beautifully energetic set, it was the turn of Manchester Orchestra (who are neither from Manchester or an orchestra, I assure you) to take the stage and wow the crowd with their turbulent, unmistakable sound. They launched straight into some of their most popular songs, starting with Shake It Out and Pensacola, much to the delight of an already feverish audience. Other songs included Cope (from their newest album, released on February 25th, which goes by the same name), Everything To Nothing, and I've Got Friends. The night was full of high-energy, thought provoking tunes that reduced most of the front row to tears from what I could see. The band were modest enough to note that they chose this small venue because they didn't think anyone 'cared about their band anymore', despite this gig, and most of the others on the tour, being sold out in under 24 hours. However, with this sort of band that will just as easily break your heart as make you dance around the room, the intimacy of the venue was greatly appreciated by everyone involved.
The set was pleasantly long, taking tracks from all over their musical career and settling with a 4 song encore. The encore was especially interesting as between Top Notch and Simple Math, lead singer Andy Hull played a beautiful solo cover of both Willie Nelson's The Party's Over and The Mountain Goats' No Children. The crowd went totally silent, allowing for one of the most emotional renditions of the night, which for me was definitely a highlight.
Manchester Orchestra's new album Cope came out just over a month ago, with the band diving headfirst into a tour to celebrate its release. They seemed confident and genuine on stage, taking the time to talk to members of the audience and listen to requests. Overall, an excellent live band - sounding just as good on stage as when in the studio and giving the crowd a thoroughly good night. Here's hoping they return to Bristol soon.
5/5
Reviewed by Miri Teixeira for 365Bristol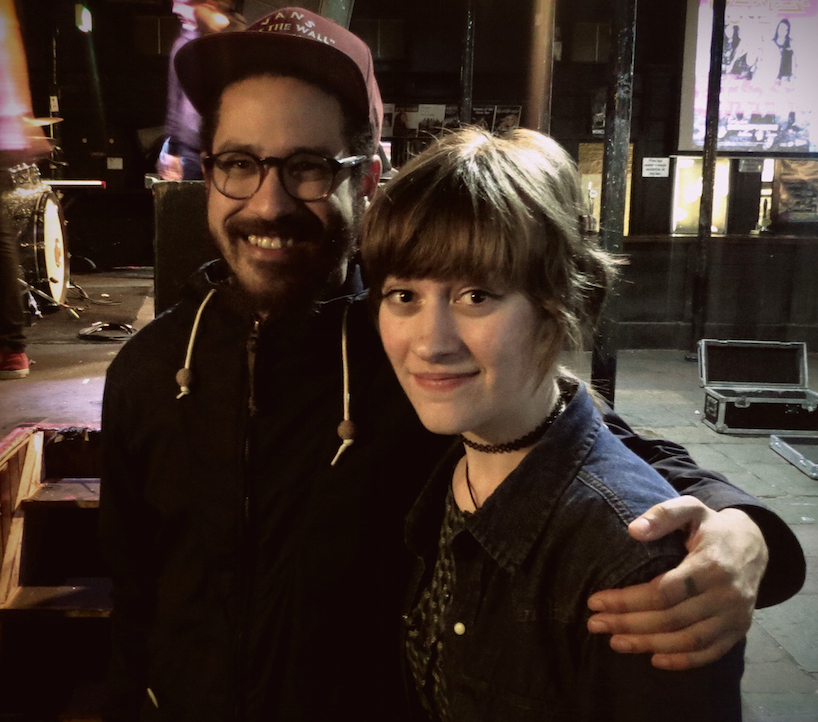 365Bristol reviewer Miri Teixeira with Chris Freeman from Manchester Orchestra.
---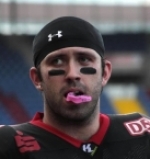 James Anderson
Born and raised in the suburbs of Swansea, Jimmy moved to Bristol back in 2004 to attend university. Passionate about live music, sport, science and nature, he can usually be found walking his cocker spaniel Baxter at any number of green spots around the city. Call James on 078 9999 3534 or email Editor@365Bristol.com.