Review: First Aid Kit at Bristol Sounds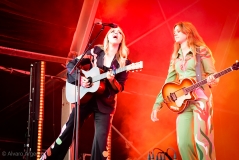 Posted on: 2022-06-27
Pitch-perfect, vintage sound leads to many happy faces
---
The fourth evening for Bristol Sounds 2022, was an all-female line-up featuring First Aid Kit headlining with Katy J Pearson as support.
Katy J Pearson is a fellow Bristolian, her debut album "Return" has elevated her career after radio play on BBC's 6 Music. She appeared last night as part of a 7-piece band, all looking fairly dishevelled, joking about how exhausting it was for them to get out of Glastonbury and travel back to Bristol after doing four shows. Regardless Katy did a great synth of pop, folk and country (although she insists she is not a country musician) featuring 'Beautiful Soul' and 'Alligator' which was filmed locally in Easton with Paul McGann. If you missed it, catch her at Trinity in September.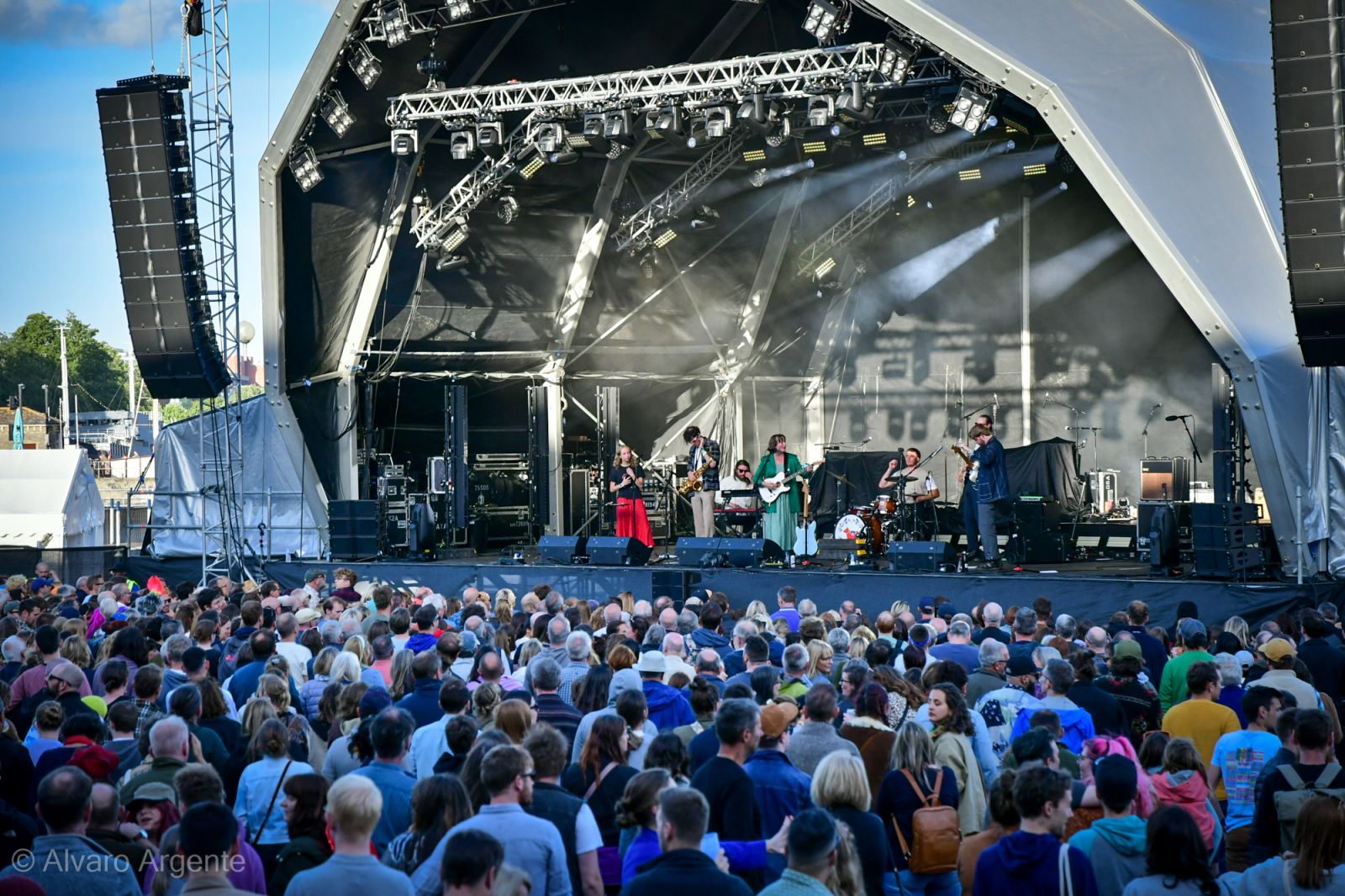 First Aid Kit embraced the stage wearing complimentary matching retro 70's outfits from their Glastonbury set, perhaps a tribute to fellow Swedish band Abba, in-keeping with their pitch-perfect wholesome, vintage sound.
Full of the same on-point harmonies they brought to Glastonbury the Bristol show was even stronger with a piercing vocal performance and more natural stage presence. Sisters Johanna and Klara appeared far more relaxed and comfortable on stage, pulling Suzi Quatro moves and bonding more with each other, dancing and sharing the mic. They seemed relieved to be back in Bristol, a familiar city after playing more intimate gigs here at Thekla and Trinity in the past.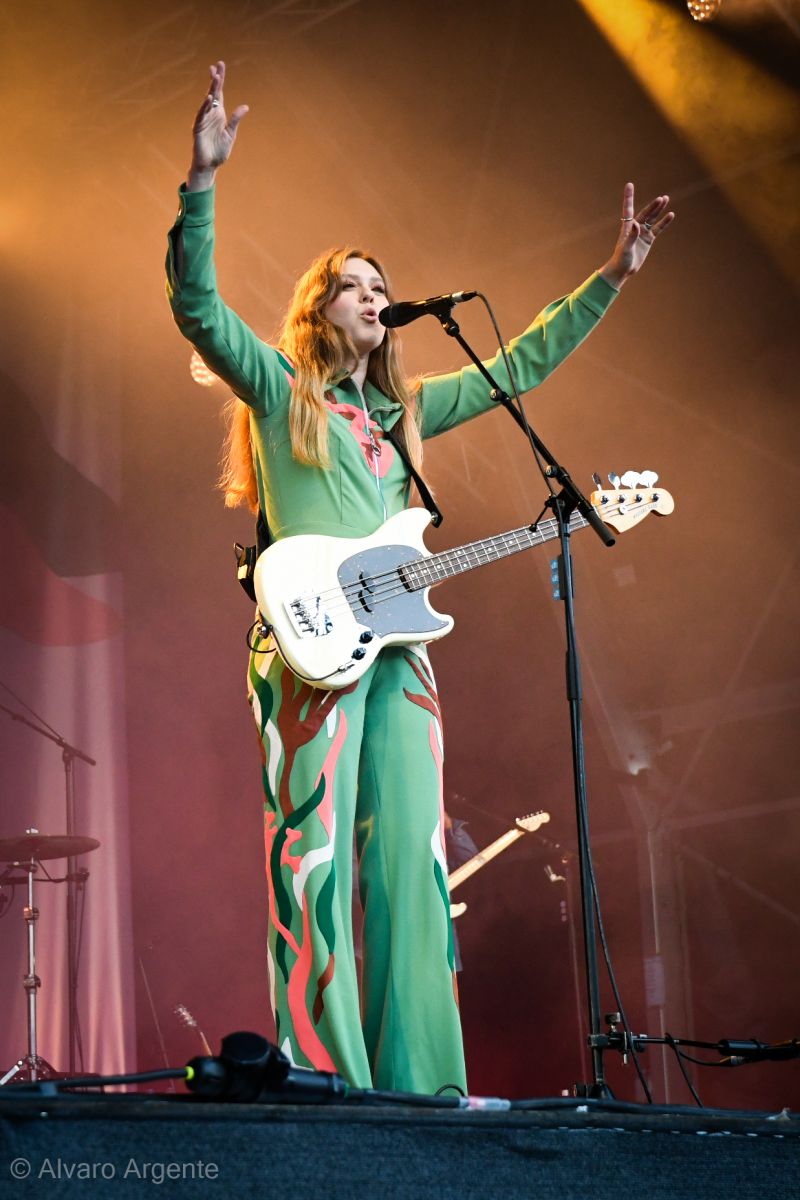 Opening with some earlier tracks from their career, they also featured a beautiful cover version of Don Henley's 'Boys of Summer', which although was absolutely stunning as the sun was setting, I was surprised they didn't choose to go for Kate Bush's 'Running up That Hill' which they have performed live in the past, considering its success in the charts after the new season of Stranger Things.
They respectfully wished Bristol's most dedicated gig-goer "Big Jeff" well after suffering severe injuries in a fire, which was well applauded. Audience participation to sing along was encouraged too, as if they were in a pub - not to sing pretty, but to sing ugly!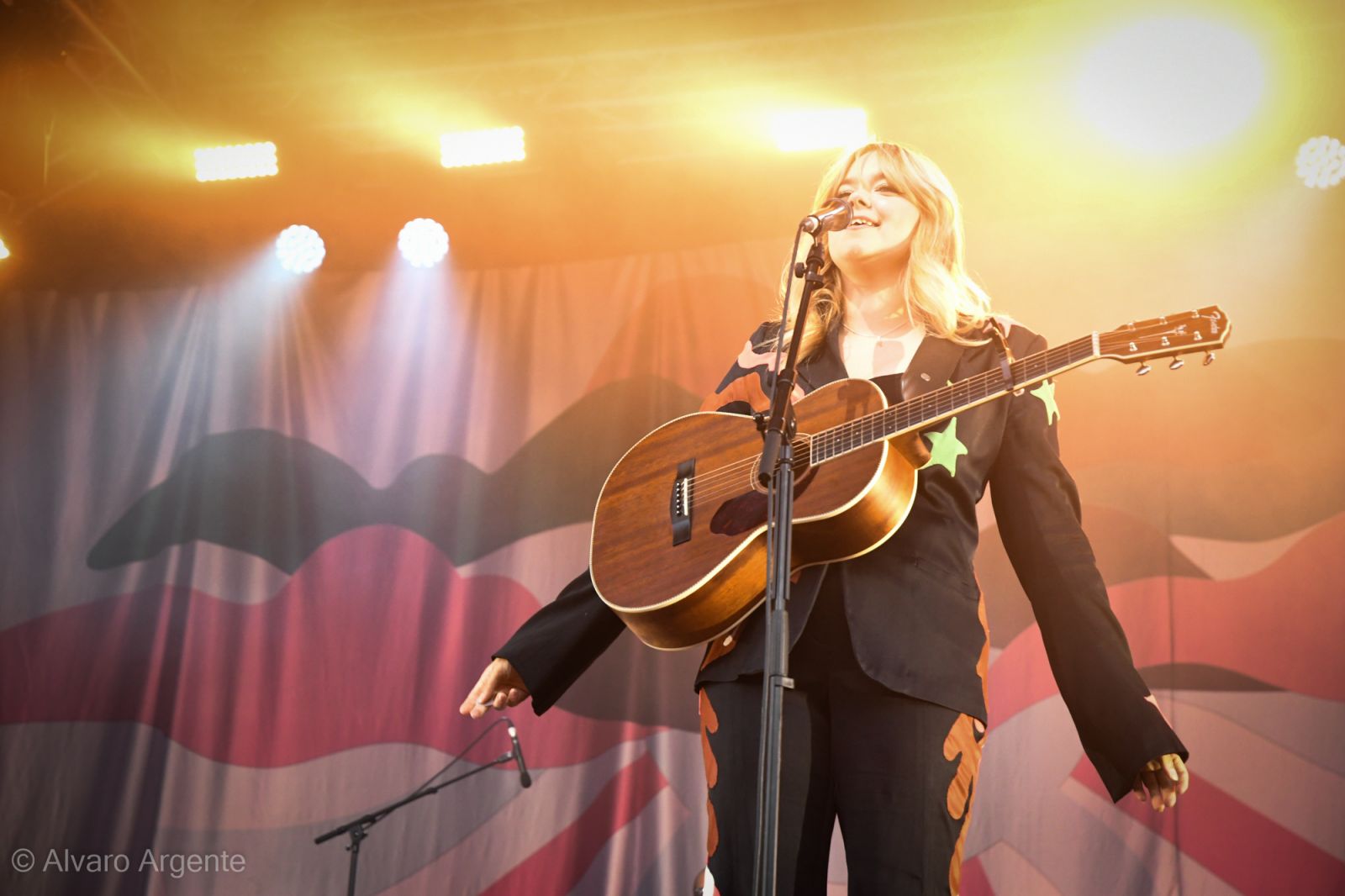 Situated outdoors in Canons Marsh Amphitheatre, by Bristol's harbourside, the weather was glorious and made the perfect setting for a day out, highly attended by families. I was surprised by how many children sang along perfectly to every song, super excited to see First Aid Kit. It was the first ever gig for Ava, aged 10, who was right at the front, and I spoke to another family whose daughters (both under 10) said they were so inspired by Johanna and Klara as they represented strong spiritual women. Their favourites were 'Lions Roar' and 'Emmylou'.
There were many emotions, plenty of tears and happiness, especially from 'Wolf Mother' and 'Silver Lining', which were kept for the encore, to the delight of "Craig", who had been looking forward to seeing them for his 50th birthday.
Overall, many happy faces.
Images: Alvaro Argente
---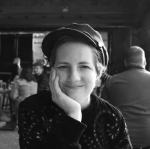 Jenna Graves
Jenna owns The Cloak and Dagger bar, restaurant and event venue on Cheltenham Road in Bristol as well as being one of the directors of Loud and Funny CIC (Community Interest Company) who are launching The Bristol Fringe Festival.