Electric Six at O2 Academy Bristol : Bristol gig review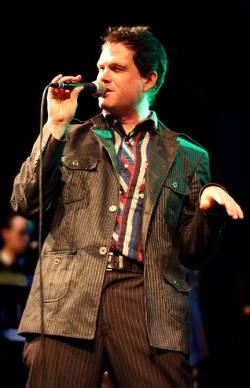 Posted on: 2013-12-13
---
Bristol gig review: Electric Six at Bristol's O2 Academy
Reviewed by Paul Holbrook on Thursday 12 December 2013 and photos courtesy of Scott Dawe at Old Duke Photography.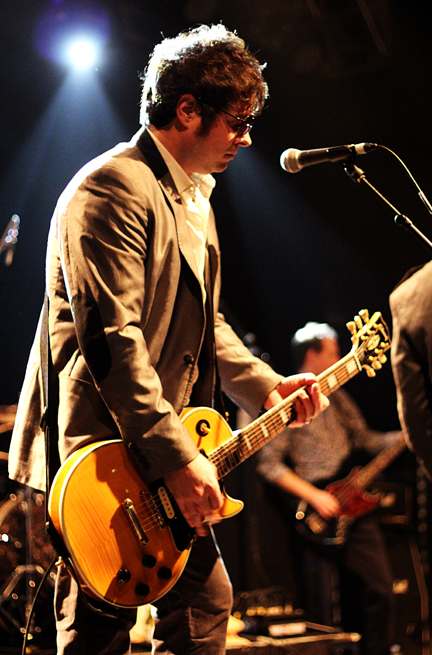 When my only points of reference are trashy, playhouse-pop songs like 'Gay Bar' and 'Danger! High Voltage' I think I can be forgiven for a preconception that painted a picture of a camp, 'novelty' act when I signed up to review the funky American alt-pop-rockers, Electric Six at Bristol's O2 Academy. That initial thought process was immediately cooled however when the band arrived on stage; an ageing, no-frills six-piece sauntered out with zero fan fare and even less production value. Queue preconception number two; this is not what I was expecting, and I began to fear for the worst.
Pre-judgment aside, I can report that those gargantuan hits (that the band are still no doubt selling tickets on the back of) sound just as fresh and funky as they did upon release, in fact they go up a level in a live environment and the novelty factor is replaced with a thunderous musical arrangement, partnered with Dick Valentine's powerfully unique voice.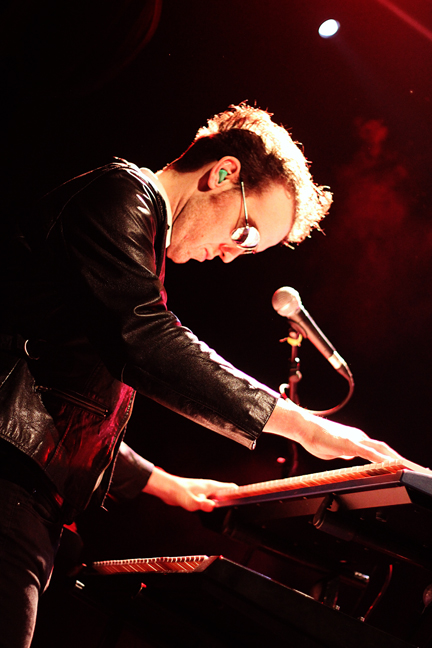 The real question however is what else do Electric Six offer aside from those popular mega-hits? Well this is actually a difficult one to review because close your eyes and the big, theatrical, pop-rock songs sell themselves, they inspire images of 80's hair metal bands, American indulgence and Dick's voice is a constant source of utter amazement, however open them and the scene on stage just doesn't resonate. Electric Six seem to be a band going through the motions, performing with zero pizzazz and even less energy and that picture does not match the images that their hugely energetic rock songs promote and that leaves you feeling a little underwhelmed as a result.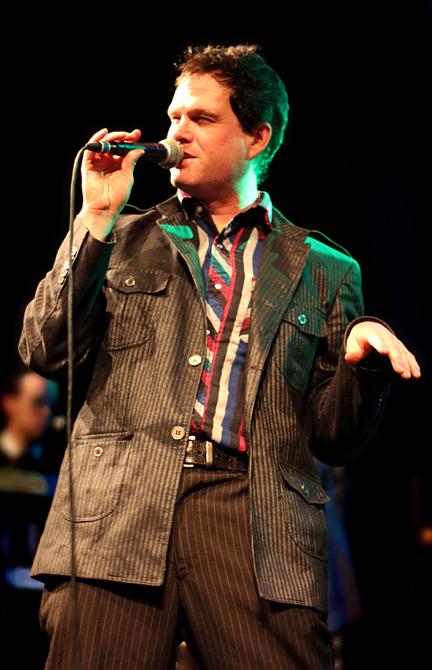 Don't get me wrong; to the band's credit they certainly don't tailor their set around 'Gay Bar' and 'Danger! High Voltage!' instead they actually get those out of the way quite early and instead do their best to sell us their new stuff. The only problem is, as good as that new stuff is, the band just don't seem to be that enthusiastic about it, so I'm afraid they can't expect us to be either. I understand that Dick Valentine's 'character' is one that is playfully nonchalant but on the whole there was nothing coming our way in regards to encouragement or personality, which is a crying shame because those are the two things that their music has in abundance.
When going to watch these bands that keep a fluent following as a result of past successes, bands that can even be hindered by said success, I do look for acts to show me what else they can offer and to their credit Electric Six do just that, they are almost unrecognisable from their early noughties incarnation and if they were touring under a different name and without those songs we all know and love, I'd be harping on about just how exceptional these guys are as a band – tight, theatrical rock music headed up by electrifying lead vocals, but we can't ignore what's come before and when the outfit doesn't do enough to sell themselves as a different animal, instead we get a live show that simply does not stand up to the bands colourful history.
To sum up, I'm left with a bit of a quandary in relation to my verdict; huge, showy, rock-theatre that impressed but when performed with zero flair or flash it's only really half-a-job so on that basis I suppose we're talking about a middle of the road 5/10. Shame.
---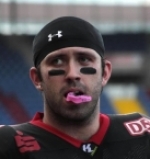 James Anderson
Born and raised in the suburbs of Swansea, Jimmy moved to Bristol back in 2004 to attend university. Passionate about live music, sport, science and nature, he can usually be found walking his cocker spaniel Baxter at any number of green spots around the city. Call James on 078 9999 3534 or email Editor@365Bristol.com.