Crash Bandicoot N.Sane Trilogy Xbox One Review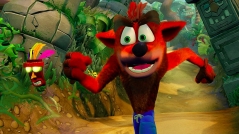 Posted on: 2018-07-10
Crash Bandicoot N.Sane Trilogy is a blast from the past.. The visuals are just jaw dropping, it is what you thought the game look liked when you played it for the first time back in the 90's.
---
Crash Bandicoot N.Sane Trilogy Xbox One Review
20 years ago Naughty Dog graced us with the charming character Crash Bandicoot, he became the mascot for the original PlayStation and lots of people have been begging for the spinning lunatic to make a comeback. Activision gave us the N.Sane Trilogy on the PlayStation 4 last year but alienated a lot of people because it was exclusive to that system for a year. Now you can play it if you own an Xbox One, Switch and PC which opens it up to more people to experience these platforming gems from the 90's remade from the ground up. Activision gave me the opportunity to play the Xbox One version, as I missed out on the initial PS4 release last year and it is a great nostalgic remake of the first three games although some questionable old design choices do creep in.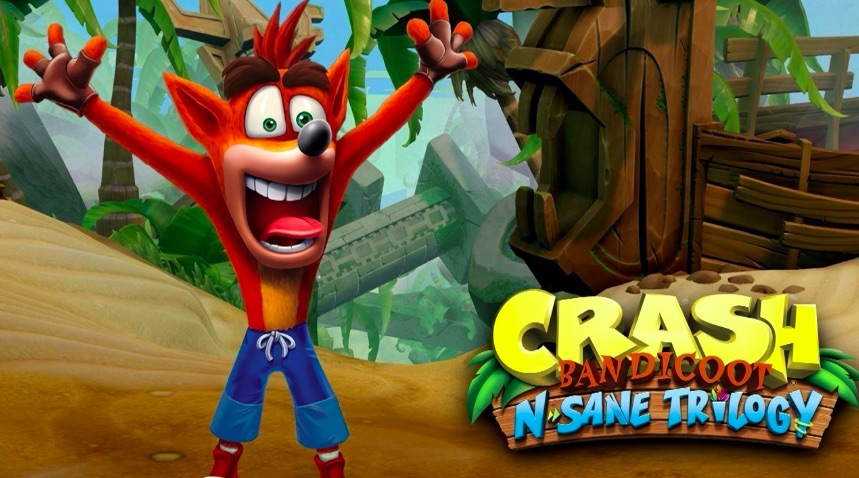 The story in Crash Bandicoot is rather simple, you play as the titular Bandicoot who was a failed experiment of Doctor Neo Cortex who wanted to create a weapon out of Crash, but he defies him and is free to do whatever he pleases. When Naughty Dog designed this game back in the 90's they look at Sonic the Hedgehog and thought "Let's make it like Sonic the Hedgehog but… Actually let's just leave it at that". It's a light hearted tale as you would expect from a 90's platformer coupled with some funny writing and slapstick comedy.
This is a platformer from the 90's and oh boy does it feel like one with its difficulty and questionable collision detection. These games are insanely hard (no pun intended), as they require pixel perfect precision when you are leaping through these hazardous environments, especially those rope bridge levels from the original game! You go through each stage smashing boxes and collecting crystals or gems, you gain gems by smashing all the boxes in the levels, which can be very irritating when you miss one and you're at the end of the level. What makes this more fun is if you miss lots of boxes in the original game you are treated to seeing Crash get obliterated by the boxes in the results screen that you missed.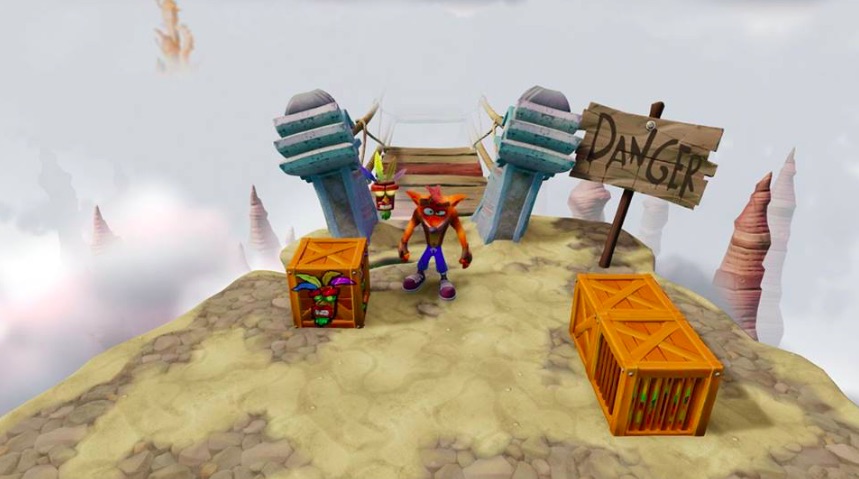 Now I want to address some of the physics issues I have with this game, it can feel rather stiff sometimes with some delay with button inputs coupled with collision issues. I found myself on multiple occasions slipping of a ledge when I thought I landed it, this is because Crash's hitbox has been changed from angular to spherical, it got rather irritating as there were several jumps I should have landed where the game goes "no you will slip off and die". I only really noticed this issue in the tighter levels with small platforms.
Let's talk about the presentation, and can I say this is how you remake a game, the three games have been made from scratch from the ground up and they look absolutely beautiful compare to their original PlayStation counter parts. Animations look stunning and look like something Pixar would produce, with a crippling amount of detail on Crash's character model where you can see individual hair follicles. The environments looks amazing, from the swamp infested jungles of the first game to the sun kissed Arabian roof tops in Crash Bandicoot 3. The visuals are just jaw dropping, it is what you thought the game look liked when you played it for the first time back in the 90's.
Overall Crash Bandicoot N.Sane Trilogy is a blast from the past, if you want to relive the 90's or want to find out what the fuss is about grab this game. It does have some questionable hit detection but it doesn't happen too often, as well as being infuriatingly hard but that is a part of its charm. I highly recommend this remaster collection and now everyone else can enjoy it as it is no longer chained to the PlayStation 4.
4/5 reviewed by Sam Coles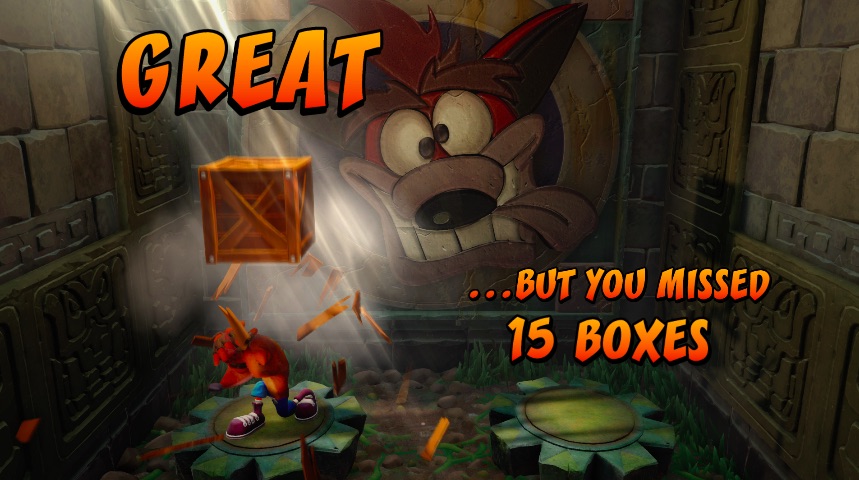 ---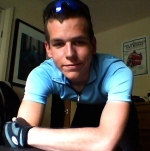 Sam Coles - a.k.a. The Bristolian Gamer
Sam has lived in Bristol all his life. A keen cyclist he speeds around the city but video games are his bread and butter. Whether the old Nes and Snes games or the XBox One and Playstation releases he loves them all. Sam runs his own gaming blog called Bristolian Gamer where he had been reviewing indie games, doing retro reviews and venting his anger at the industry when it does wrong since 2010. Sam joined the 365Bristol team in December 2014.