Jerry Williams at Start The Bus, 05.10.16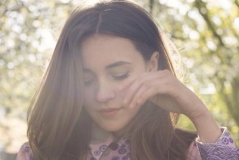 Posted on: 2016-10-06
Unsigned songstress shows why the steady interest and building momentum is more than justified with a polished live show.
---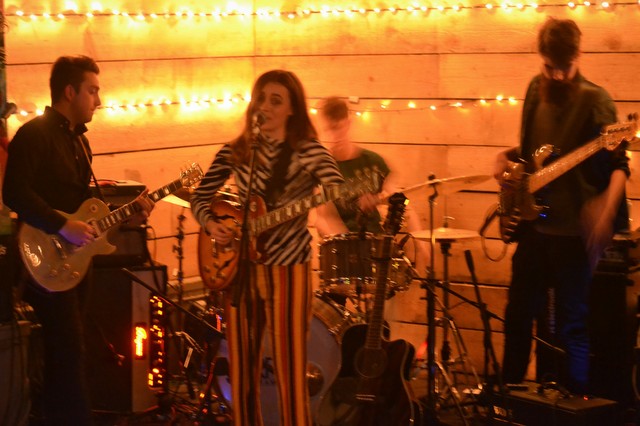 Singer-songwriter Jerry Williams parked the tour bus at Bristol's Start The Bus as one of four dates of her mini-tour in support of new EP Let's Just Forget It. Her performance however is anything but forgettable.
Starting with 'Boy Oh Boy', Williams and her band rattled through a set that was way stronger than might usually be expected given her status as an unsigned artist, an indication perhaps of the creativity that this 20-year-old from Portsmouth has been showing since she first began writing her own material in her early teens.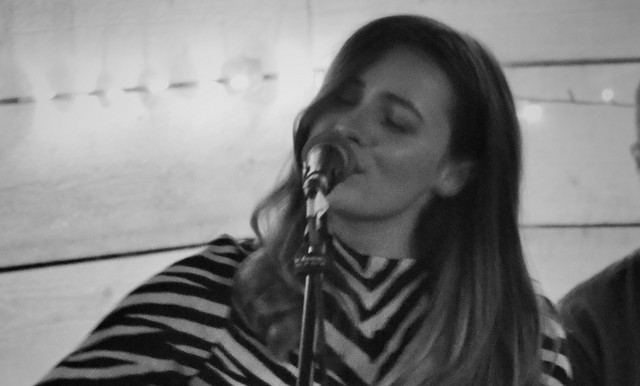 Other highlights included 'Cold Beer', 'Velcro', 'Film Noir' and the title track from the EP. She also delivered a cracking cover rendition of one of her favourite songs, the Cure standard 'Boys Don't Cry', which was given an exquisite twist with her delicious vocal tone. As with her self-penned songs, there is something mesmerising about the pairing of her sweet, soft and flawless vocals with what are often quite personal lyrics. It is a combination that works so well.
Her stage presence is one of someone simply enjoying what she does, and the enthusiasm transmits well to the crowd, especially in the intimate surroundings of one of Bristol's cosier venues. It also shows that Williams has been able to hone her act over the past year with numerous live dates, including a support slot on tour with Vanessa Carlton, and a set at the huge BST event in London's Hyde Park.
Of course, for her Bristol show, another stand-out track was 'Mother', perhaps her most widely known song so far. It has had over 2 million streams on Spotify, which is staggering considering the lack of a big record company marketing machine behind her.
Which brings us back to the fact that Williams remains - for now - an unsigned artist. We know from the many new acts from the Bristol area alone that there is a lot of talent still out there waiting for their big break, but the fact that a record company hasn't snapped up this very talented artist yet is certainly one of the industry's anomalies. It's one we expect to see put right soon.
---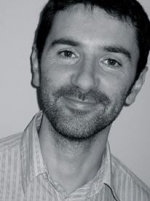 Martin Allen
As a lifelong music obsessive, Martin brings his extensive journalism experience to bear on reviewing some of the many gigs that make Bristol's music scene one of the liveliest in the country. Originally from London, he spends his time following AFC Wimbledon, tormenting his children with Dad Jokes, and getting out to see as much live music, comedy and theatre as possible.