Review: Black Country, New Road @ Strange Brew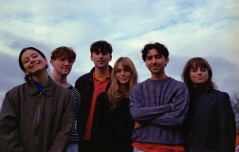 Posted on: 2022-05-25
"Look at what we did together" – a celebration of friendship, healing, and new beginnings from one of the UK's most important bands at Strange Brew.
---
It's been one hell of a year for one of the best modern innovators, Black Country, New Road. In September their debut album, For The First Time, was nominated for the Mercury Awards and, in February this year, frontman Isaac Wood (pictured below) departed to focus on his mental wellbeing days before the release of their second LP.
Ants From Up There has received widespread critical acclaim since its release with several high-profile publications awarding the record 5 stars. A significant aspect of this praise can be put down to Wood and his deeply emotional, strikingly Scott Walker-esque performance.
However, Black Country, New Road are a remarkably talented and inventive ensemble of young musicians. You just have to look at their side projects (notably bassist Tyler Hyde's 'Tyler Cryde' and violinist Georgia Ellery's 'Jockstrap') to see that. Their performances on Ants From Up There are equally as magnificent as their frontman's and they converge to create something that is both heroic and delicate.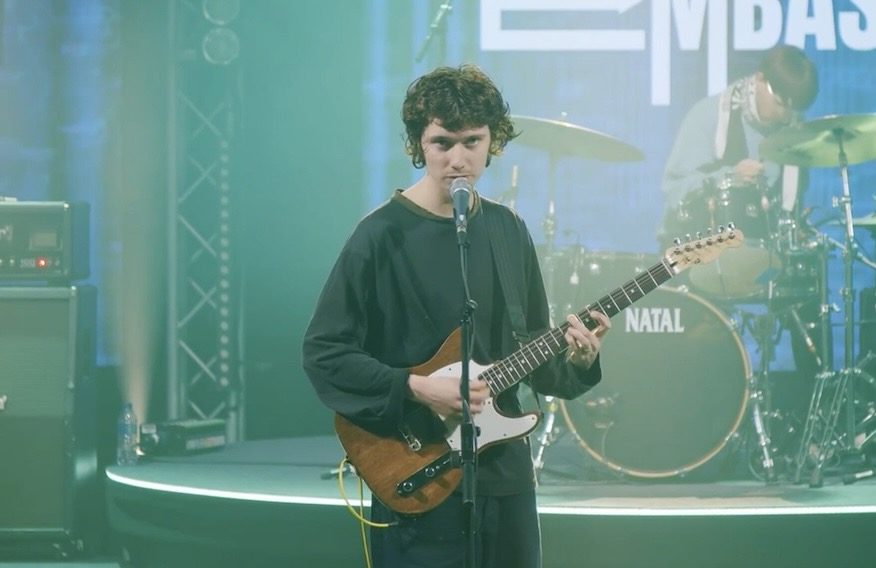 Fortunately, they have resolved to continue as a sextet and - with a completely new set of music in tow - have embarked on a tour of small venues up and down the UK. Strange Brew was one such venue and, in a show that sold out in less than 5 minutes, they took to the stage of Bristol's newest cultural hub on Saturday 21 May.
There was a keen sense of anticipation running throughout the dim venue as a throng of young exuberant music lovers (BCNR have one of the most fervent cult followings in UK music) crowded into the ex-Mercedes showroom.
Before the main act, however, was LA-born Hannah Hayden's increasingly popular indie synth-pop project, Platonica Erotica (pictured below). I was impressed, Hayden and the band presented brooding songs with distinctly observational, witty songs, sang beautifully by the frontwoman – a gleaming Bristol debut.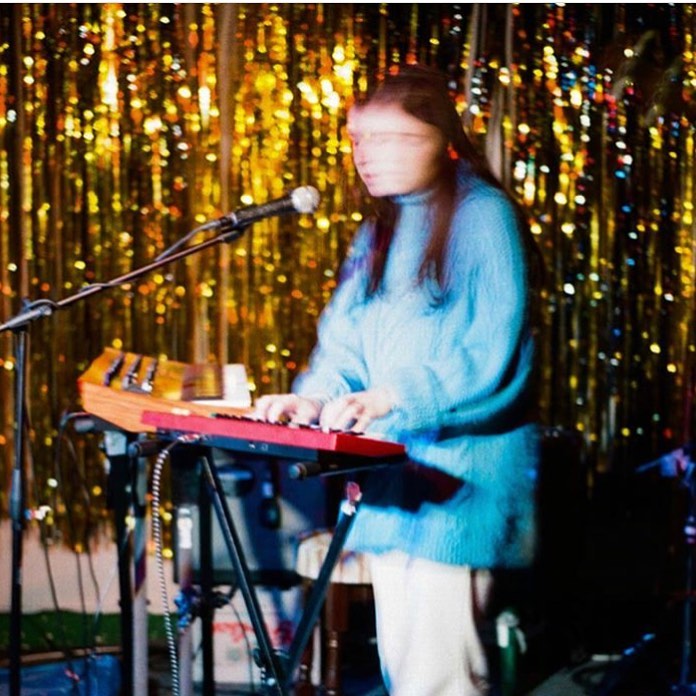 When BCNR eventually made their way on stage, the crowd erupted in celebration of a band that looked unlikely to play another gig mere months ago.
After a slight delay while the band were setting up, saxophonist Lewis Evans began the set with a repetitive, quirky solo. He is soon joined by Hyde, who sings, "look at what we did together" – a line that is aptly followed by a classic BCNR crescendo involving all the instruments onstage.
The lyrics for this opener were perhaps the clearest and, to me anyway, seemed to be very much directed at Wood. There is the lyric "you're twice the person you ever thought you could be" and, in perhaps the most beautiful moment of the whole set: "Look at what we did together, BCNR friends forever!". The line, bawled by the whole band, was met with the biggest cheer of the night and acted as a clear acknowledgement of the remarkable journey this young group of friends have embarked on "together".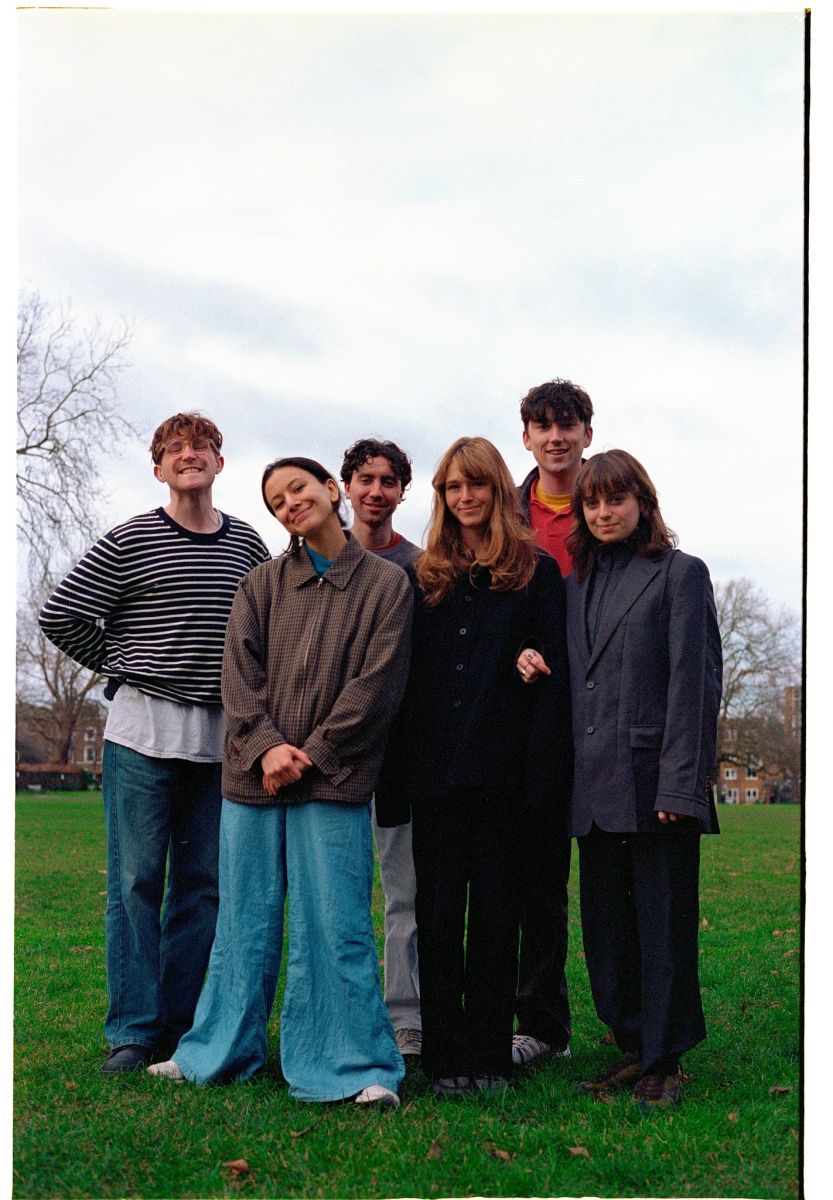 Following Hyde's vocal debut - a track that could easily have been taken from the band's sophomore album – was keyboardist, May Kershaw. This folk-esque song was a significant change of pace within the set – a trait that runs throughout BCNR's discography.
Kershaw's voice was potentially the revelation of the evening as she sang, in a style reminiscent of Joanna Newsom's 'Sadie', an intricate and pastoral song that could easily be taken from Richard Dawson's Peasant.
It was a night of firsts as Evans' was also making his singing debut and, despite a charming love song, one could tell he was new to singing live. However, I was perhaps harsh on the saxophonist as his second effort was akin to the male protagonist's morose love song in a beer-stained Broadway musical. The lyrics to this once more harkened back to the set's theme of celebration and friendship with Evans (pictured below) emotionally crooning: "we made something to be proud of".
Kershaw's second song followed: led by her keys and enchanting voice, the song followed on from her previous number in its pastoral lyrical theme. Slowly, the rest of the instruments built on top of these raw foundations, creating an intricate and layered wall of noise that washed over the sea of bodies staring up at the stage.
Then came the final track which was once again sung by Hyde; whose beautiful, fragile voice enchanted throughout. In a typically BCNR manner, this song built slowly but aggressively into a cathartic crescendo as Hyde hypnotically repeated the line "dancers stand very still on the stage" – a fitting ending.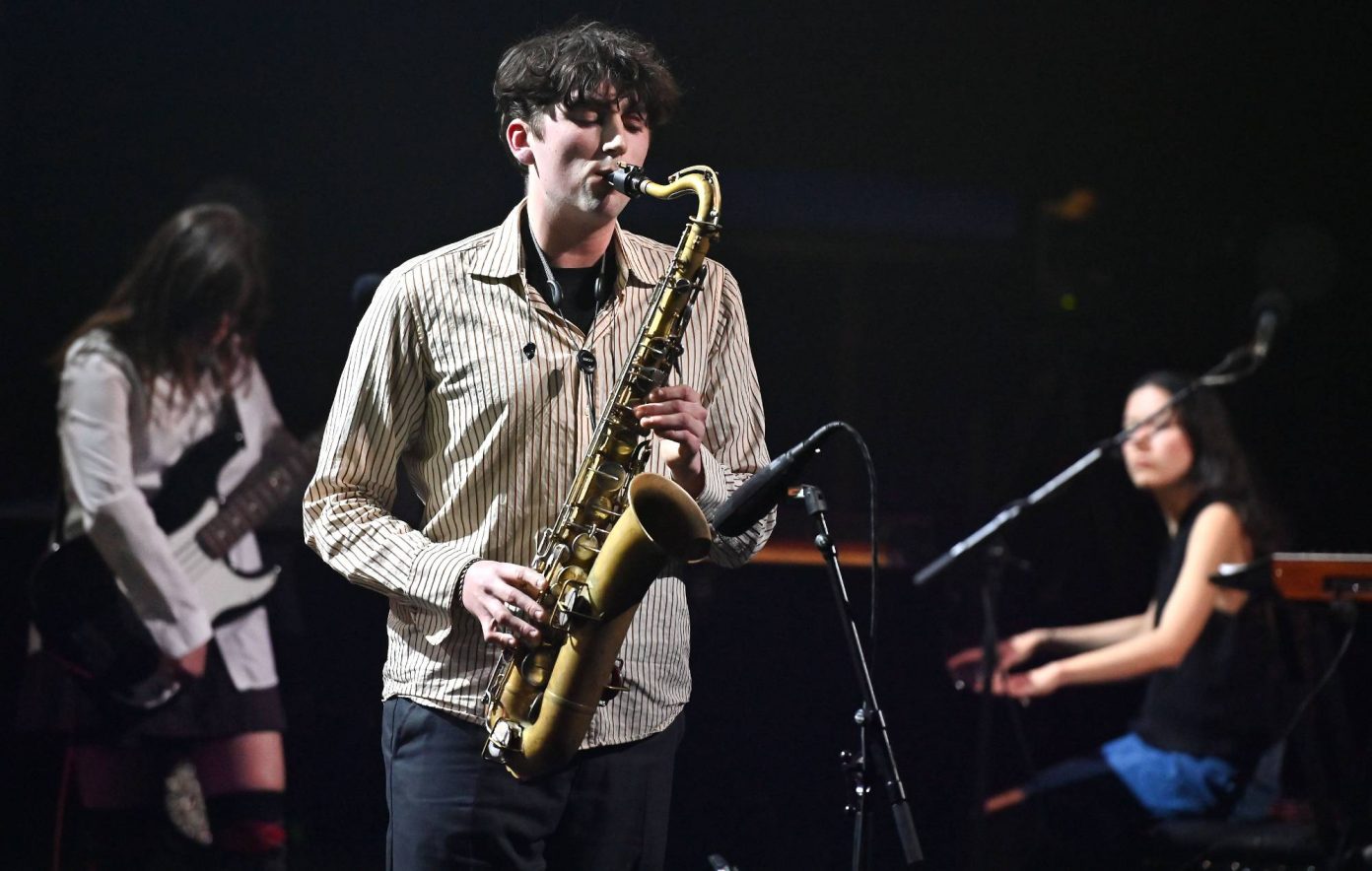 Overall, the set was a cinematic and theatrical journey that pulsated and contorted with surprises and tempo changes throughout the 45 minutes the band were on stage. Despite the loss of the brilliant Isaac Wood - although the lyrical content of these songs made it very clear that they remain close friends – this is still an exceptional band. Their set in Bristol demonstrated the remarkable individual talents of these six musicians, albeit violinist Ellery was unable to tour so Nina Lim was playing in her place.
These hastily assembled songs, while still rough around the edges, prove that a new beginning is not going to faze Black Country, New Road as they are constantly looking to reinvent themselves musically anyway – even if they are stopping to look back at what they have achieved together.
---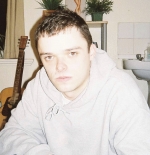 Stanley Gray
Stan is a born and bred Bristolian, recently graduated from studying English Literature in Sheffield. His passions are music and literature and he spends the majority of his time in venues all over the city, immersing himself in Bristol's alternative music scene. A lifelong Bristol City fan, Stan's Saturdays are spent watching his team both home and away.