Burger Bear Food Review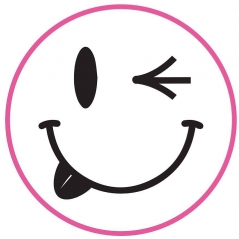 Posted on: 2018-07-30
What began as a street food stall, has catapulted into the Bristol burger scene with a loud, bright, rainbow-coloured crash and I have a feeling it's here to stay.
---
London's Burger Bear breaks into Bristol's bursting burger landscape.
I stumbled across this place on a Saturday evening when my partner and I were walking in a hangry grump down Gloucester Road. That's a combination of hungry and angry for those who don't know, and it's a thing.
I had known that the spot formerly inhabited by Bagel Boy had new residents but this was the first day I had seen it properly open for business. New and inviting, we decided to stop by to see what it was all about.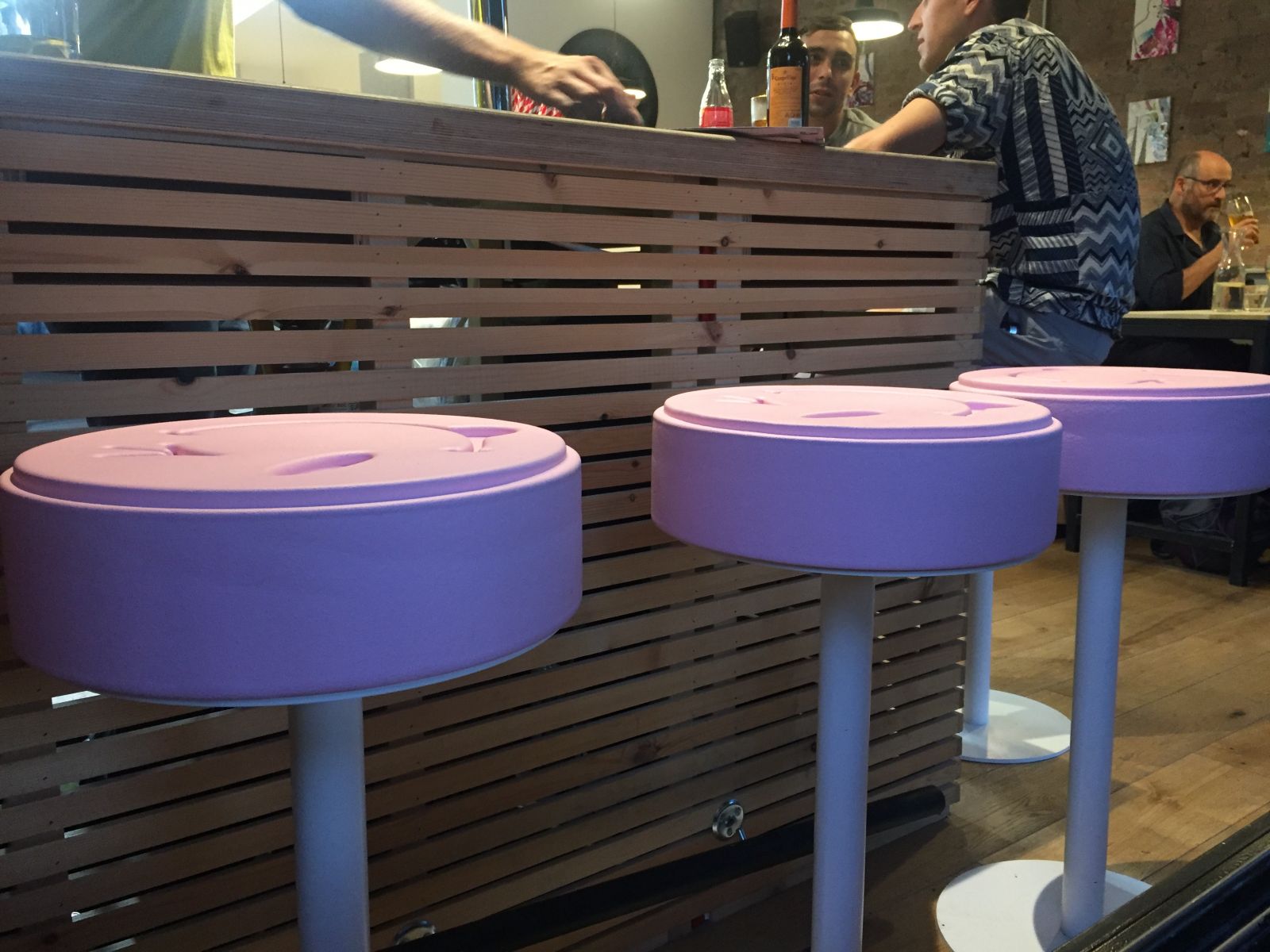 Disco and funky house sifted through the air, bringing with it smells of the nearby kitchen. On the wall next to me, a rainbow bear suit hung. Baby pink stools were placed around the small bar area, with wooden panelling and artwork decorating the surrounding walls. Yeah, I quite like this I thought to myself.
The guy who seated and served us did so in a relaxed, friendly manner. He was so chatty that I actually asked my partner if he knew him.
The menu was short but sweet, consisting of 5 burger options, fries, mac and cheese balls and chicken wings but they had no time to make the chicken wings after what must have been a frantic opening. Prices varied, the cheapest burger being £8, with fries an added £2.50. After that the burgers ranged from £10-£18, which oddly are not the prices shown on the website menu- perhaps that's the London version. I ordered the classic cheeseburger- Burger Bear (£8) and my partner ordered the Angry Bear (£10)- cheeseburger topped w/ Helluva-peno Relish & Ribman Holyf*ck hot sauce. We decided to share a portion of the fries (£2.50), which are cooked in rosemary and goose fat.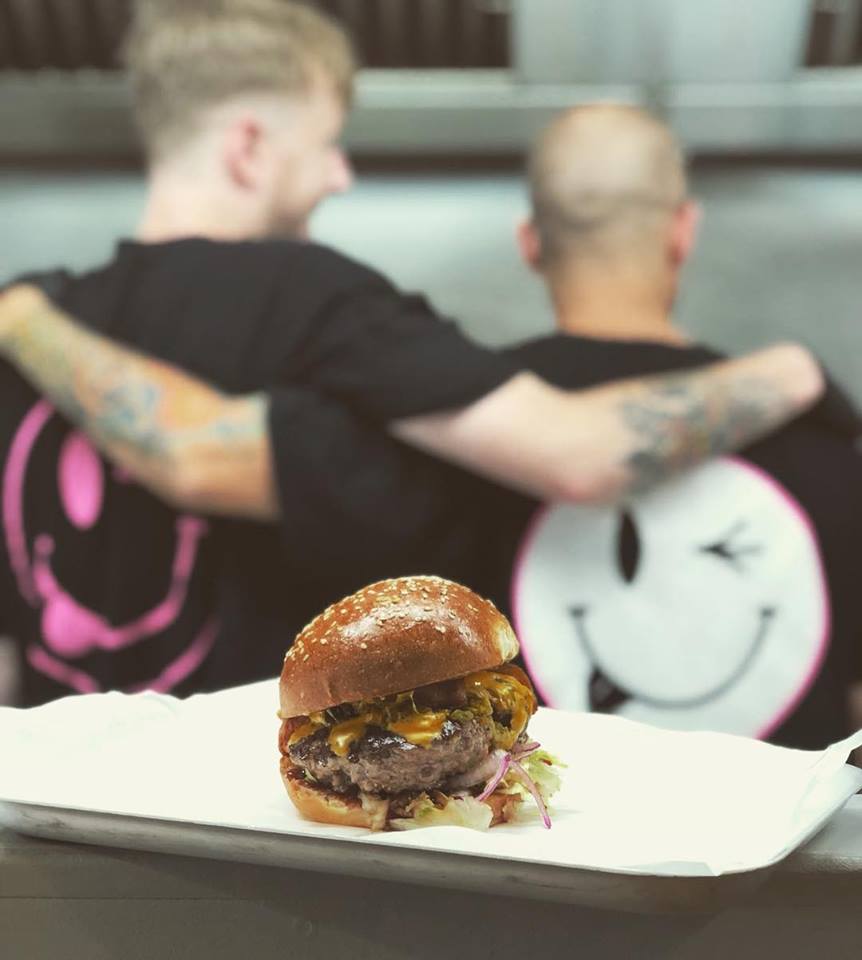 I asked myself what was so special about the place. Given that Bristol is already a mecca for burger eateries, with each one trying to do something differently from the rest. But as time went on, it was clear to see that Burger Bear do indeed, do it differently.
The opening of the Bristol branch was already hotly anticipated with residents in the city, already familiar with their mouth-watering Instagram posts and previous pop-ups at Motion.
The meat is supplied by Popti & Beast, an organic St Werburghs butchers that import produce straight from the pastures of Devon and Somerset farms.
What can be said without a doubt is that my burger was one of the absolute best I have had in the city- and I don't say that lightly, I've eaten at pretty much every burger spot there is (don't judge me).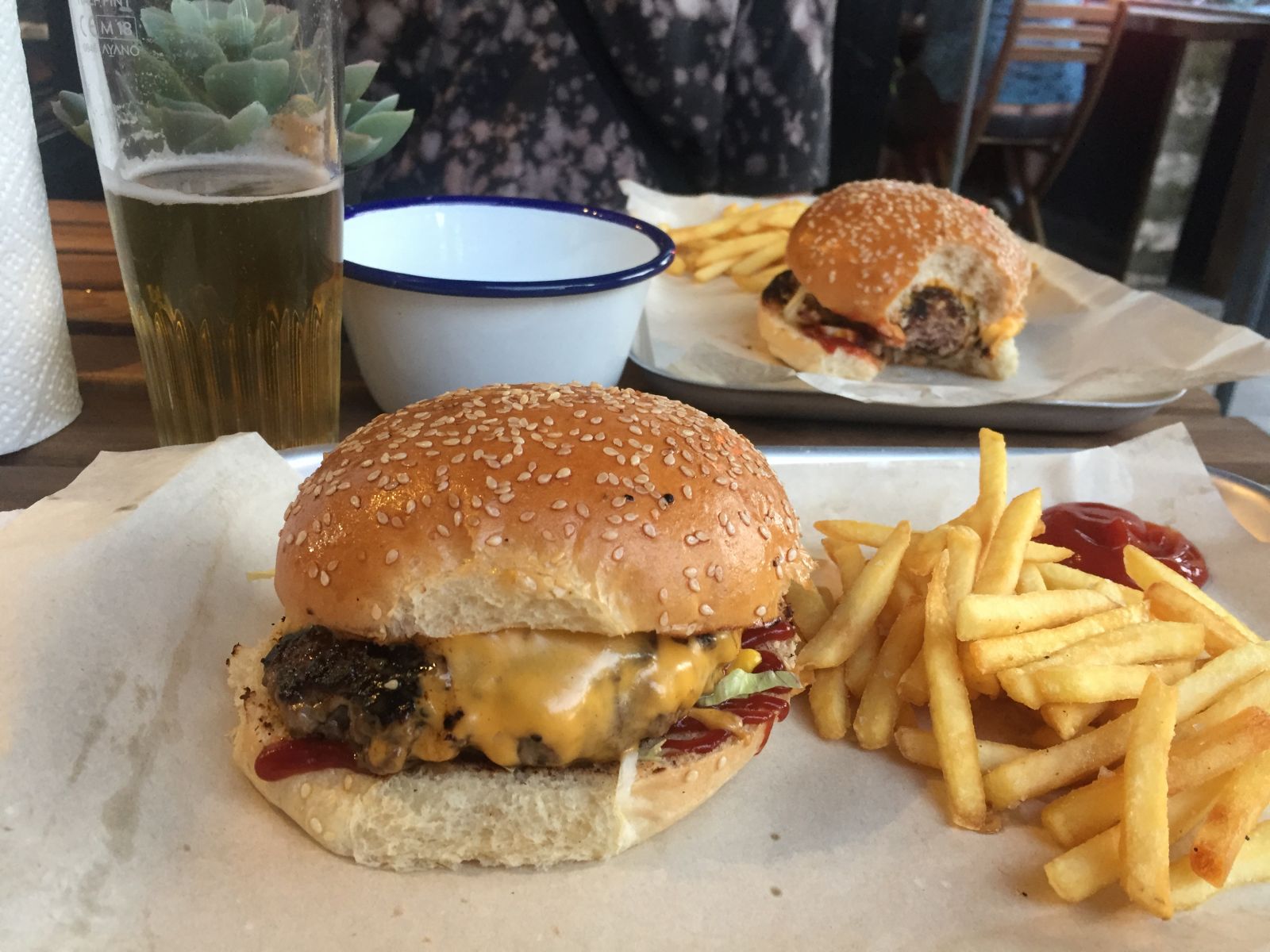 The patty was slightly pink in the middle and slightly charred on the outside, making the perfect combination of taste and texture. Juices oozed down my hands and it became clear to see why each table was stocked up with paper-towel rolls. The bun was seeded and soft, the cheese was…cheesy. The orange American kind that just tastes so damn good in a burger. Washed down with a pint of Keller Pils from St Anne's brewery and some very fine French fries, I was content but thinking that I could absolutely eat another one of those burgers. They are really that good.
Burger Bear is original for sure and the all-round atmosphere is one of community, friendship, good music and great food; something implemented by the wonderful attitudes of the staff and the owner, Tom Reaney. He was there that evening, checking on everybody and generally being a sound bloke.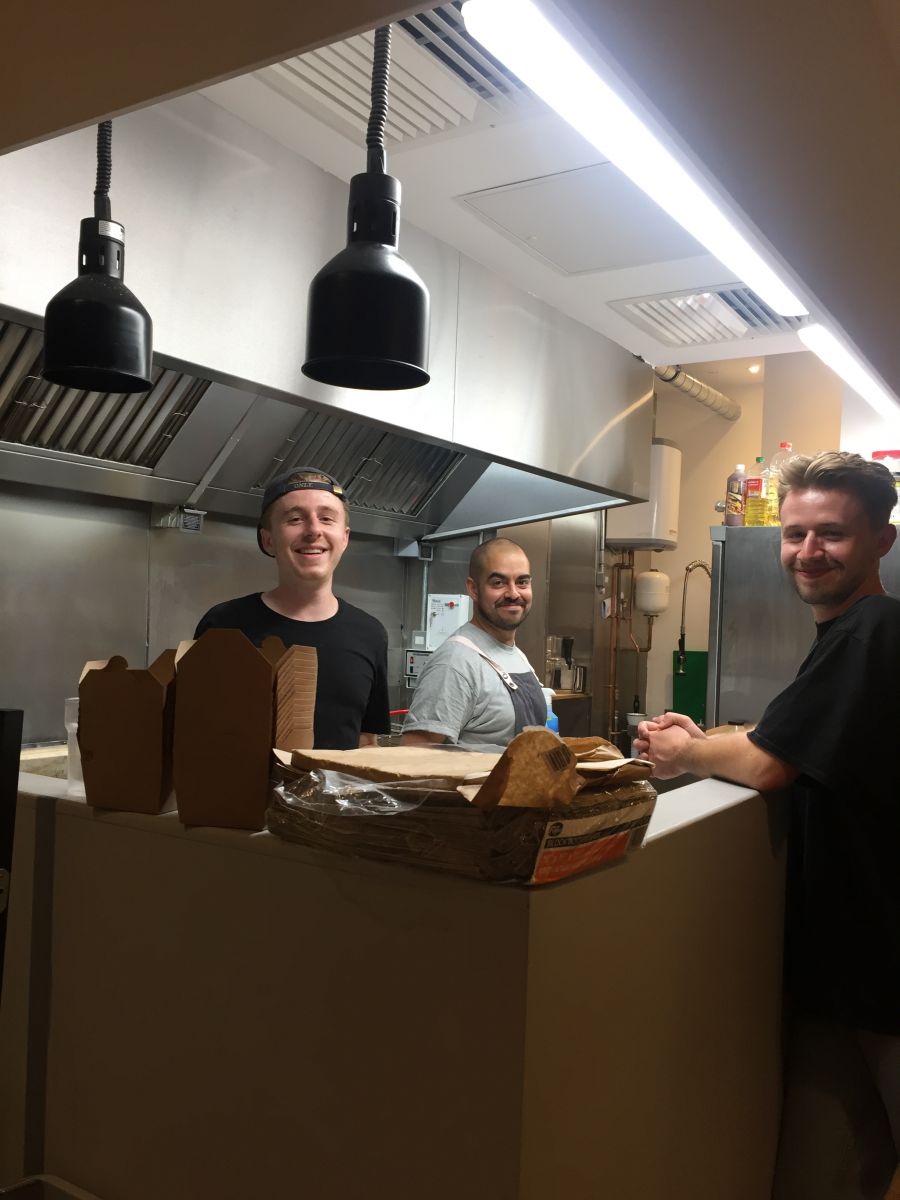 I asked to take a picture of the rainbow bear suit to which he replied "I'm gunna put it on." The evening ended in fits of laughter at this lovely big bright bear man, dancing to disco and hugging people. I can tell it is the sort of place that's going to be constantly filled with positive, fun energy. Perfectly encapsulated by all who work there- it's totally infectious. We both left smiling and agreed that we will most definitely be back.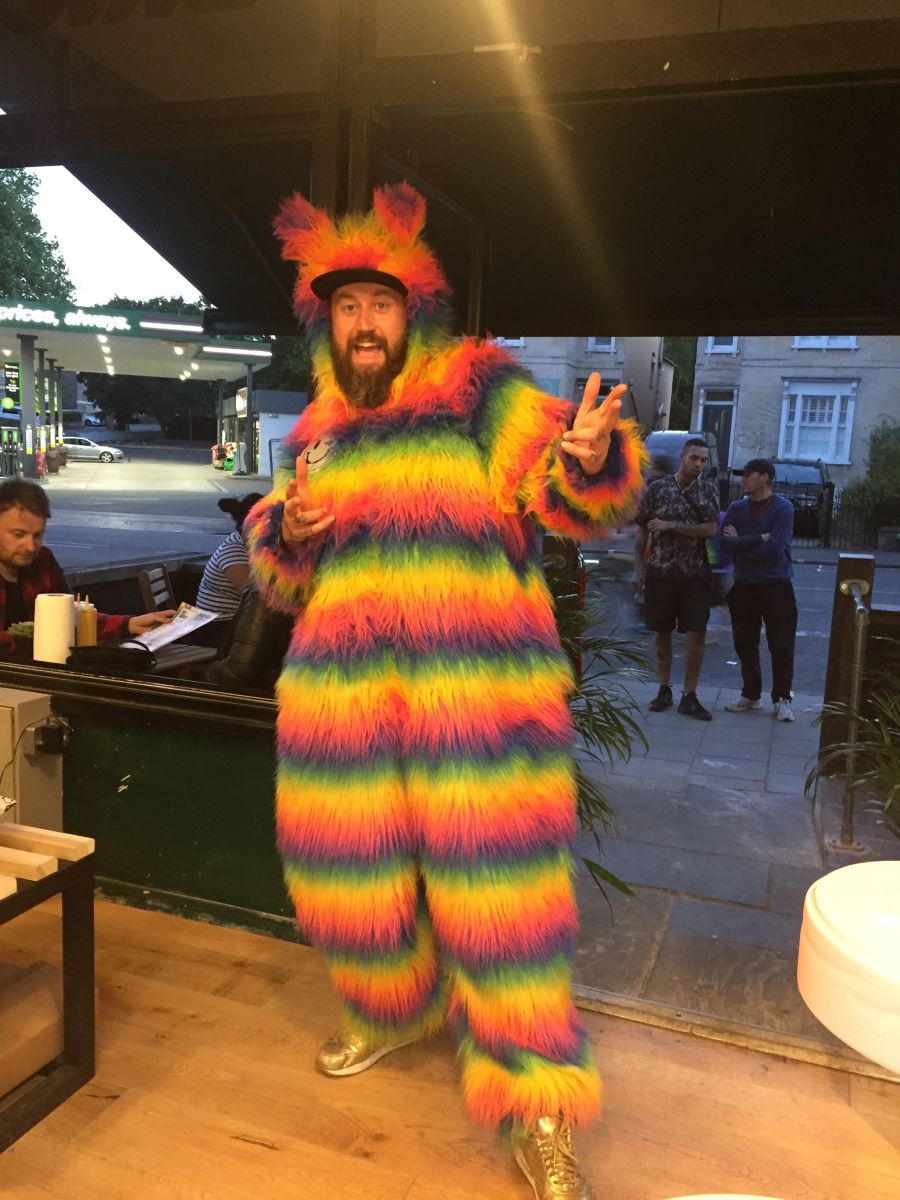 What began as a street food stall, has catapulted into the Bristol burger scene with a loud, bright, rainbow-coloured crash and I have a feeling it's here to stay.
---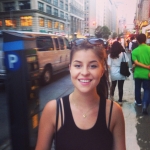 Hannah Moll
Hannah recently graduated with a degree in English with Writing. She is an avid writer, freelancer and creative. She is currently writing her first full-length novel and a collection of poetry. Always out and about in Bristol's music scene, she attends music events on a weekly basis.