Wildlife Photographer of the Year 2018 at M Shed in Bristol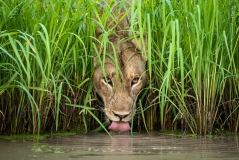 Posted on: 2018-11-07
Wildlife Photographer of the Year 2018 at M Shed
---
Review "Wildlife Photographer of the Year 2018" at M Shed
The acclaimed wildlife photography exhibition "Wildlife Photographer of the Year 2018" with 100 stunning images from the Natural History Museum in London is now open for visitors.
Since the 20th October and until the 24th February 2019 it takes place at M Shed in Bristol, which is part of the Bristol Museums, known for telling the story of Bristol and its unique place in the world.
Wildlife Photographer of the Year first launched in 1965 and attracted 361 entries, today the competition is in the 54th year and receives around 45,000 entries from 95 countries.
There are two competitions, one for the Best Single Image and one for the Best Photo Story, but the focus of the exhibition is clearly on the single image. One of the motivations for the photographers was to question our impact on the environment and to challenge the way people think about nature.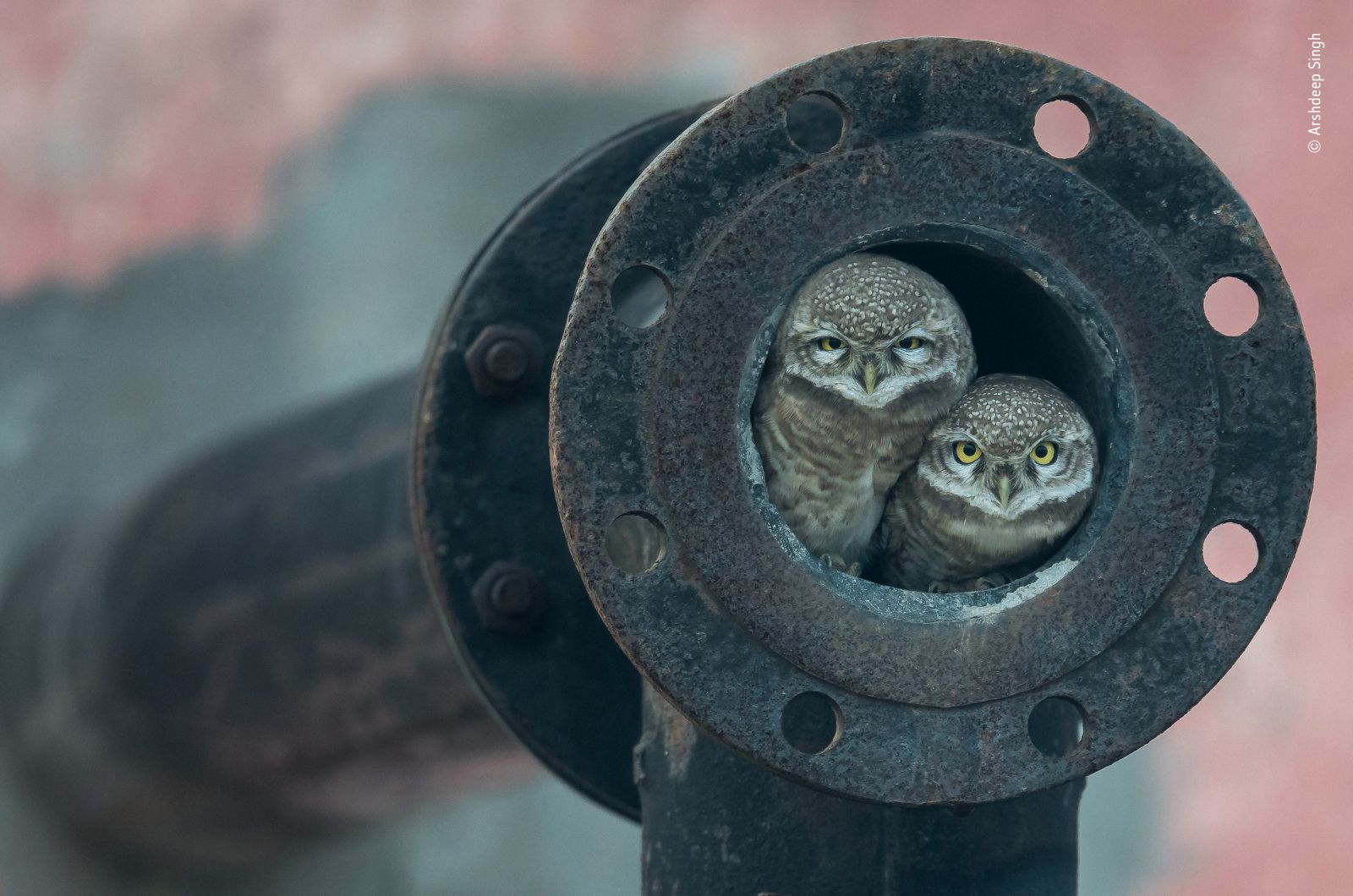 The exhibition is divided into categories like behaviour, diversity, habitats, compositions and into classes of age, like under 10 years, 11 – 14 years, 15 – 17 years, 18 – 25 years and adult.
When walking through the exhibition, we recognised how the beauty of nature can be affected negatively by human impact, showing environmental changes and animal cruelty.
Every image has its own background information given underneath, which is very useful and interesting. You can see where the picture was taken, located on a world map and how the picture was taken, telling us in detail which camera and lens and which aperture and shutter speed was used.
We were there for one or two hours and we recommend you to take time to not only look at the pictures but to also read their stories.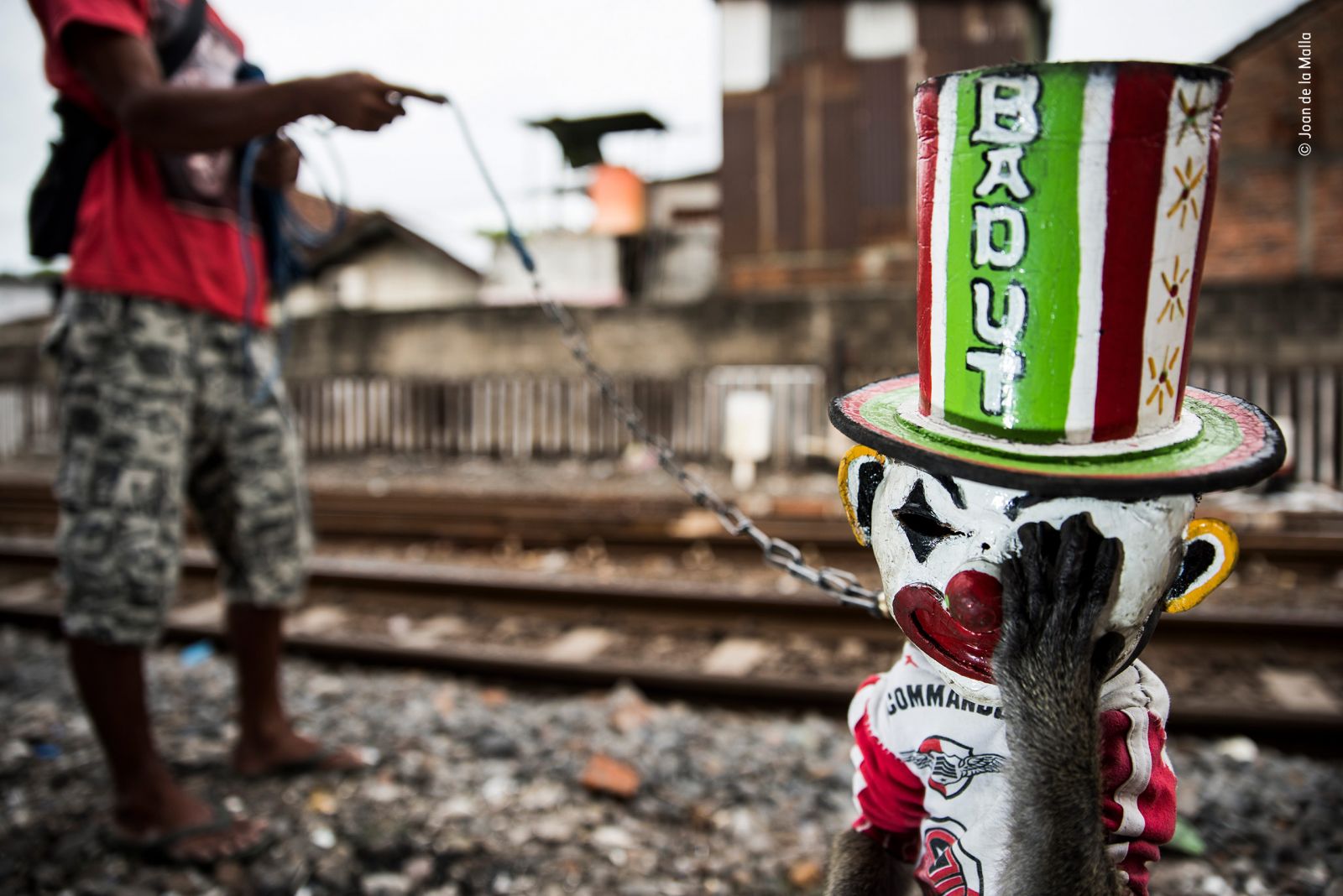 The competition is a great chance for young photographers to show their talent and we were amazed by the images of artists that are younger than 10 years old.
Some images were quite shocking, like the ones showing animals being abused for entertainment purposes and some images left us speechless, wondering how it is even possible to capture the perfect shot after waiting for hours in the cold. You definitely need a lot of patience for this breathtaking art.
Speaking about the presentation, it is pleasant that almost every picture has the same format and is printed on the same photo paper, using vibrant colours, making it look very realistic and three-dimensional. Even though the music is a little repetitive, it really enhances the atmosphere.
The exhibition is for everyone who is interested in animals, nature or photography in general, be prepared to get blown away by the fascinating and inspiring photographs.

Regular prices are £6 for an adult and £5 concession. Under 16s free. If you are a student, we recommend visiting on Wednesday, since there is free entry for students and 16-25-year-olds every Wednesday (with valid ID).
For further information about opening times and free days, please visit the official website.
M Shed, Princes Wharf, Wapping Rd, Bristol, BS1 4RN
"Wildlife Photographer of the Year is developed and produced by the Natural History Museum, London"
---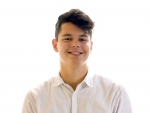 Max Kassun
Max is a filmmaker and photographer from Germany and is in Bristol for a few weeks. He owns a small video production company in Luebeck, a city near Hamburg. He loves everything about films, watching and making them. When he is not in the cinema or shooting video, he likes to listen to music or to spend the night in bars and clubs and meet interesting people.