Under the Skin - film review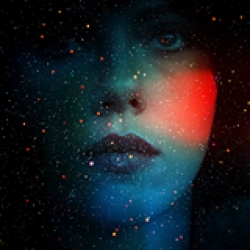 Posted on: 2014-03-20
a bizarrely, refreshingly unconventional film that's both bold, barmy and brilliant
---
First thing's first: Under The Skin is weird. But weird in a wonderful, beautiful, elegiac, melancholy, disturbing, unnerving, oddly erotic way.
Based loosely on the novel by Michael Faber and directed by Jonathan Glazer (Sexy Beast), it's a movie that's unlike anything else you'll see this year - perplexing, languorous, sexy and wholly original. For most of it you'll be totally confused, but it's a film that's an unsettling, brooding experience in which you have to submerge yourself and give yourself over to.
Kicking off with a scene of bizarre images of startling white, ear-shattering sounds, eye close-ups and eclipses, it segues into a birthing sequence that has the body of a dead girl abandoned in a ditch transformed into the voluptuous form of Scarlett Johansson. This opening sequence alone sets the scene and tone for the kind of experience that will follow – measured, peculiar, visually striking, cold yet compelling.
The story after the prelude is simple: Johansson's nameless alien being travels around Scotland's highlands, back roads and cul-de-sacs in a white van prowling for men to abduct, murder and absorb.
Like the audience, they're stricken by her beauty – black hair, blood-red lips, fur coat, quietly chilling allure – as she engages them in small talk to establish whether they'll be missed before baiting them back to a dilapidated suburban house where they meet their fate. But this isn't about brutal killings or stalk-and-slash slayings. The way she kills them has to be seen to be believed, as she tempts them with a striptease in an entirely black room that has them descend into a pool of oily liquid to be submerged forever.
In one of the film's standout, most disturbing sequences, two of her victims hang suspended in her underground, oleaginous plasma pool, contorting, twisting, silently staring at each other in paralysed terror until their bodies pop and fold in on themselves to become a slither of snake-like shedded skin. It's like Ken Loach meets Nic Roeg's meets Species and is genuinely disturbing.
Much has been made of Johansson walking around the streets of Glasgow and evoking reactions from real people as hidden cameras film their responses, but this only forms a very few minor scenes early on before the professional actors take over.
Johansson is mesmerising in her role as the alien abductress in a part that only demands she speaks about ten lines (in a clipped English accent) in the whole movie. It's a brave move for such an A-list actress, relying on facial expressions, eye movements, insouciant actions and reactions, a detached stillness, and an almost child-like innocence and inquisitiveness that still counts on her beauty and sensuality.
The motives of her character are never fully explained, and her character takes an unexpected, more vulnerable and sympathetic turn when she picks up a badly disfigured man. It's an ambiguity that adds further perplexing layers to the gloomy ambience. But even amidst the freakishly unsettling irresistibility of her character, the film does seem to pose questions about the human condition, the existential, transient nature of survival, our ultimate isolation and loneliness, our desire to be with and wanted by someone, a yearning, pensive longing to be loved.
It's both depressing and optimistic, a film that beats with a darkened, subversive heart yet still has flecks of optimism coursing through its veins. There are moments you'll feel uneasy, moments you'll be wowed by its visual audacity, moments you'll feel oddly moved, and moments you'll wonder what the hell is going on. The ambient, scratchy, loud avant garde score by English experimental electronic composer Micachu also greatly adds to the atmosphere of disquiet and unease.
It's a sublime and frustrating film and one that will haunt your memory for days after - a bizarrely, refreshingly unconventional film that's both bold, barmy and brilliant. An uncompromising celluloid curio that will, quite literally, get under your skin.
4/5
Reviewed by Jamie Caddick for 365Bristol

---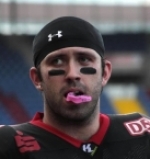 James Anderson
Born and raised in the suburbs of Swansea, Jimmy moved to Bristol back in 2004 to attend university. Passionate about live music, sport, science and nature, he can usually be found walking his cocker spaniel Baxter at any number of green spots around the city. Call James on 078 9999 3534 or email Editor@365Bristol.com.