Tom Robinson live at The Fleece - Bristol Live Music Review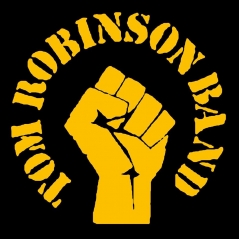 Posted on: 2018-10-25
Now a presenter on Radio 6 and a songwriter who has worked with the likes of Elton John and Peter Gabriel, Tom has gone on to other things, however, this brilliant album is possibly one of the most realistic and honest accounts of those olden days.
---
Tom Robinson was live at The Fleece in Bristol on Wednesday 24th October 2018 and we sent along reviewer Mike Headington to review the gig. Here's Mike's thoughts!
Born in Cambridge in 1950, Tom Robinson first became known in the late 1970s as amusician and LGBT activist with the Tom Robinson Band. In 1977 the bands Top 5 debut release 2-4-6-8 Motorway became one of the landmark singles of the UK punk era. Tom's debut album Power in the Darkness was launched 40 years ago in Victoria Park, London, along with The Clash and Steele Pulse in front of 80,000 people at Rock Against Racisms legendary Carnival Against The Nazis. The album went gold in the UK and Japan and was followed by a 28-date UK tour with Stiff Little Fingers as the support act.
2018 sees the 40th anniversary of that breakthrough tour and Tom taking to road again performing the Power Of The Darkness album in its full entirety. Tom's live band for this journey sees Adam Phillips on guitar on loan from Richard Ashcroft along with Faithless drummer Andy Treacey and Jim Simmons on keyboards, on bass and lead vocals is the man himself.
Due to traffic problems I only managed to catch the back end of support act Lee Forsyth Griffiths unfortunately. His acoustic guitar playing featured some great finger work and was quite laid back and entertained the growing crowd that were filling the venue.
On he comes to cheers, applause and air fists. Tom holds his bass like a weapon, he looks hard at the crowd in front of him and says "40 years" repeating it over and over. To bring this album up to date has needed minimal lyrical change as very little has changed since writing it says Tom before blasting into Up against the wall, with lines like Fascists marching on the high street/Carving up the welfare state, it is unbelievable that it still rings true. Grey Cortina is next served up as the album is played in the order as it was made, this brilliant track was about every young boys dream car in the 70s, the sort of motor that would get chased by The Sweeney back in the day. Too good to be true is a reminder that some of the tunes were not just three chord punk.
As the band play Long Hot Summer, Winter of 79 and the almost funky Power in the Darkness, it takes you back to those days of anger unemployment and the need of change, when the youth were not going take it anymore and could be bothered to protest and fight back. With the last track of side two coming to an end, Tom takes the jubilant crowd to the obvious next level with a good old sing along Martin, yes he says Martin and yes we shout it back!
To end the show Tom sings the classic Glad to be Gay that was very controversial and banned from the radio when it was written in 1978. It is a reminder of how bad it was back then and how the fight began for changes in law. I feel that forty years on and the crowd sing along whole heartedly with the band as a remark of respect and a win for the protesters and belief.
To rapturous applause Tom thanks all who have attended and as only he could says "Lets pretend I have left the stage and I will pretend you have all shouted for more, I will then pretend I have come back on to the stage and here we are". With that the band drive into 2,4,6,8, Motorway sending the crowd wild. The last number of the night is the beautiful War Baby that almost silk wraps the night leaving everyone with a warm glow.
Now a presenter on Radio Six and a song writer who has worked with the likes of Elton John and Peter Gabriel, Tom has gone on to other things, however, this brilliant album is possibly one of the most realistic and honest accounts of those days back then. I left with a feeling of pride that I was part of all that and how those times shaped my life.
Superb 5/5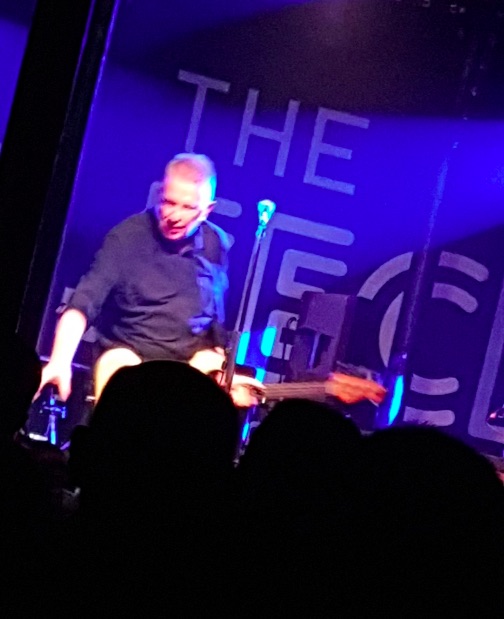 ---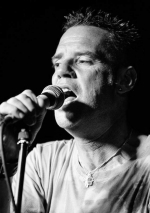 Mike Headington
Born and bred in Weston-super-Mare, Mike has played in bands over the last 30 years and has an avid interest in a wide range of music genres. With a passion for live music he spends endless nights watching all types of bands, both famous and not so famous. With a love of Bristol's infamous venues and the thriving music scene he also follows the local football club in red with a passion. His mission statement is...Keep it real, keep it live and Keep on Rocking!!