Three Days Grace and Bad Wolves Bristol gig review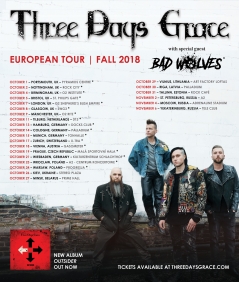 Posted on: 2018-10-07
The playlist was a good mix of emotionally provocative hits such as 'Pain', 'Break', 'I Hate Everything About You' and Infra-red', pleasing fans old and new.
---
Whilst it would have been nice to explore Bristol's brand-new St Philips Gate Arena just up the road, due to delays, technical difficulties and a whole other lot of whatever, here we are in the more familiar surroundings of many a concert past – The Marble Factory.

Truth be told, when this event was first announced - and I mean absolutely no disrespect to the headliners - I wasn't terribly interested until I found out that Bad Wolves would be taking up the support slot. This upcoming band of industry veterans from Los Angeles, managed by none other than Zoltan Bathory of Five Finger Death Punch, released their debut album 'Disobey' earlier this year, and it was an immediate favourite. Therefore, for the news of vocalist Tommy Vext's recent health difficulties subsiding, I was obviously pretty excited for this one.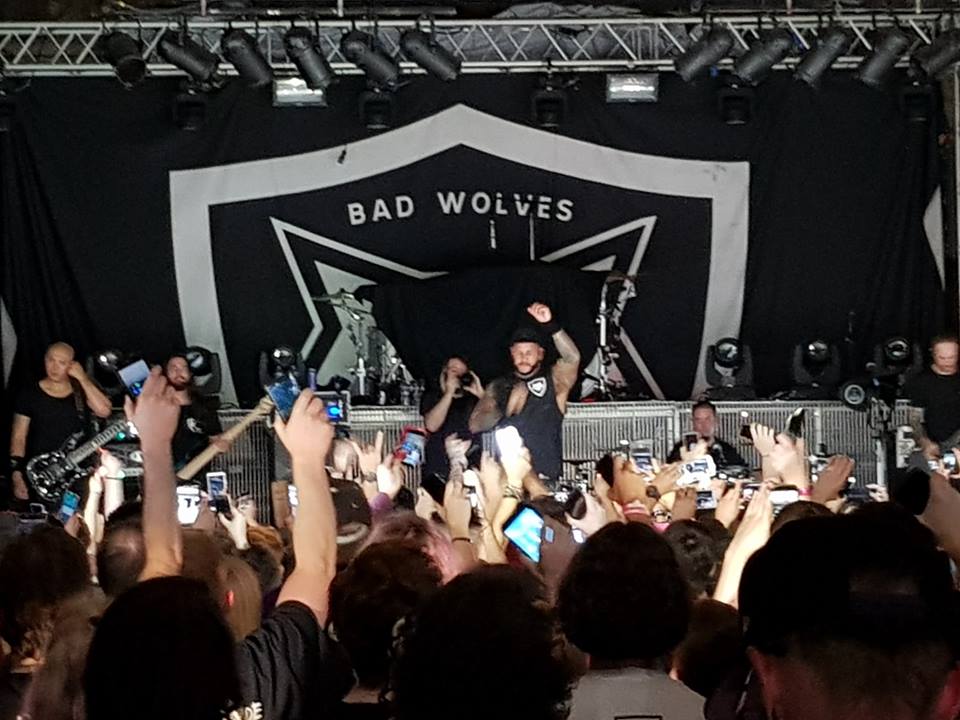 Arriving just in time to witness Bad Wolves take the stage, you could really feel excitement of the crowd growing, and we were not disappointed! They delivered an emphatic performance full of energy, passion and precision, with signature hits 'Learn To Live', 'Hear Me Now' and their new single 'No Masters'. Their final song of the night, was the most tender of offerings – their version of 'Zombie' a touching tribute to the legendary Cranberries singer-songwriter and friend of the band, Dolores O'Riordan. Touching the hearts of everyone in the room, the crowd roared along to this classic – bringing many, including Tommy Vext himself, to wipe away a few tears.

It is not very often a support act completely upstage their more established counterparts, however, despite only having one major label release to draw material from, this was most certainly the case tonight. Musically and vocally on point; utterly breath-taking from start to finish. I thoroughly recommend you catch these guys sometime. I promise you won't be disappointed.

So, onto the headliners - Three Days Grace – personally, I thought they were pretty solid overall, but the band seemed to lack the enthusiasm and energy of the support act. This did not stop the crowd and fans from going wild, roaring and singing along. The playlist was a good mix of emotionally provocative hits such as 'Pain', 'Break', 'I Hate Everything About You' and Infra-red', pleasing fans old and new. They also performed a great cover of Phantogram's 'You Dont Get Me High Anymore'. Their show structure seemed slightly dated, with gaps between songs, where they would go off stage and return moments later. However again this didn't seem to faze the fans, only making them more eager to establish that the show wasn't actually over - chanting and screaming for more. The inevitable encore included 'Never Too Late' and finished with the 'Riot', really hyping up the crowd and sending us all off on a high.

Definitely worth taking the night off for.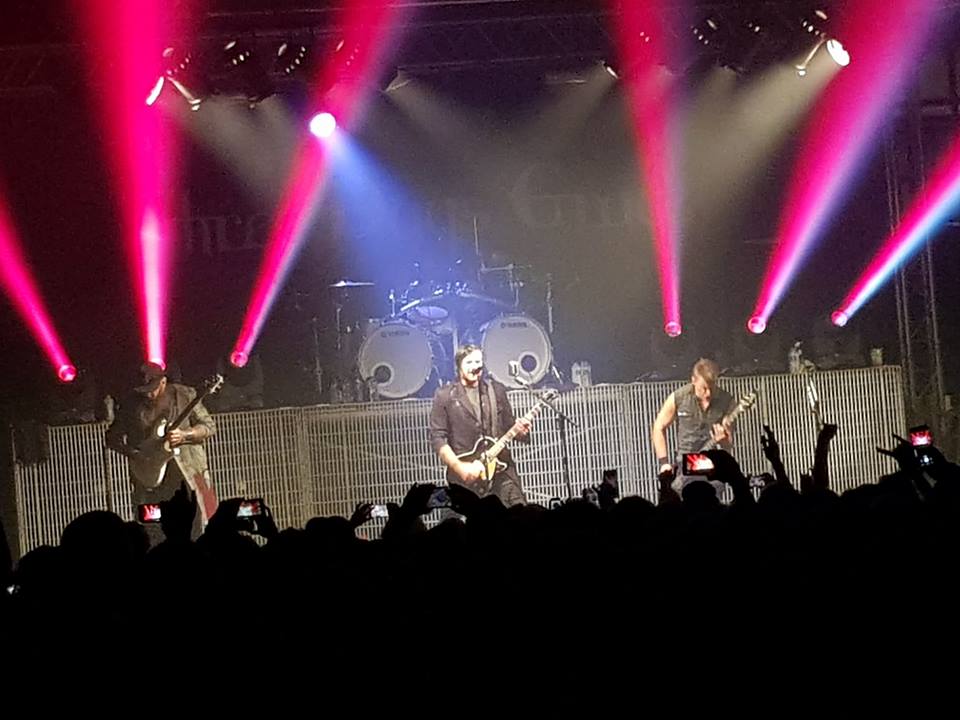 ---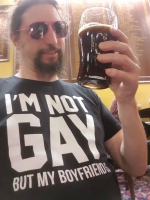 Jamie Plumley
My name is Jamie and I've promoted within Bristol for many years. I have a passion for music, theatre and food! I am no rock, you will find me out and about and always a bit loud and brash. Let's live life and enjoy.