The Wonder Years and Mayday Parade at the O2 Academy Bristol - Live Music Review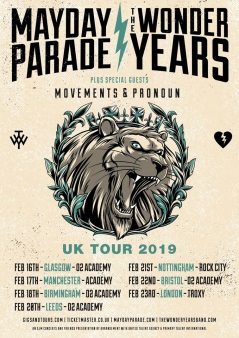 Posted on: 2019-02-28
With support from Movements and Pronoun, this showcase of some of the best live pop-punk on the scene right now was always destined to be one to remember.
---
American powerhouse pop-punk bands The Wonder Years and Mayday Parade played the O2 Academy in Bristol last Friday with support from Movements and Pronoun. Brooklyn-based indie one-woman band Pronoun opened the show playing songs like Wrong and Just Cuz You Can't. Movements, a band I'd only heard a couple of times, came on after Pronoun and blew me away which has made me listen to them every day since. Playing songs like Colorblind and Kept from their albums Feel Something and Outgrown Things they definitely made a fair few new fans that night as the place went wild for them.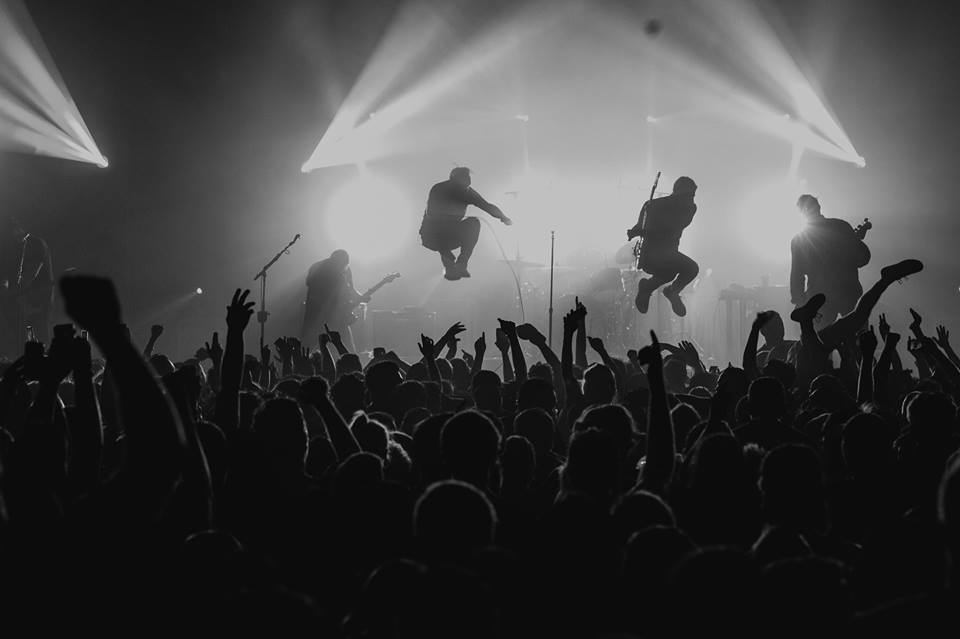 After Movements had finished Pennsylvanian pop punk band The Wonder Years came out swinging with their song Sister Cities from their new album with the same name. The Wonder Years have been one of my favourite bands for a few years now and this was my first time seeing them. They did not disappoint! Playing songs from a wide variety of albums including The Greatest Generation, Sister Cities, Suburbia I've Given You All and Now I'm Nothing and No Closer To Heaven which included my favourite song Cigarettes and Saints. Their whole set was fantastic and full of energy that transitioned to the crowd in a very positive way.
Mayday Parade a band I've been listening to ever since they released their first album A Lesson In Romantics headlined the show opening with Never Sure from their most recent album Sunnyland released in 2018. Halfway through their set Mayday Parade performed a medley of classic pop punk tracks, My Friends Over You (New Found Glory), Im Not Ok (My Chemical Romance) and Cute Without the E (Taking Back Sunday) it was like going back to my teenage years when all these songs were released and it went over really well with the crowd. Mayday Parade finished off their set with the classic I'd Hate to Be You When People Find Out What This Song is About from the album A Lesson in Romantics. All in all the show was incredible with a really great lineup, bringing back good memories and creating new ones.
This show was reviewed by 365Bristol contributor Tom Prouse.
---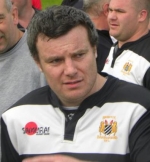 Brendan Murphy
Bristol born and bred despite the name, Brendan has been working in the digital media sector for the last 10 years and advertising for the last 20 years. A wealth of knowledge about the city and more importantly at how to help businesses get as much online exposure as possible. Call Brendan on 07876 735153 or email Brendan@365bristol.com.