The Wildlife Photographer of the Year Awards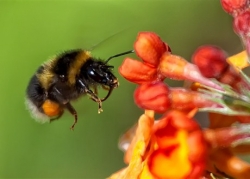 Posted on: 2013-12-07
---
Miri Teixeira and family at M Shed.
From now until Sunday 23 February M Shed in Bristol is home to an array of beautiful and unique portraits of some of the world's most wondrous sights.
The Wildlife Photographer of the Year Awards is enjoying its 49th year of celebrating the talent of the world's up-and-coming wildlife photographers, along with opening a window into the fascinating allure of the natural world.
There are 18 category winners on display, chosen from almost 43,000 entries, along with entries from runners up and a selection of commended photographs. The categories range from Underwater Worlds to Botanical Realms and give an outstanding and captivating glimpse into the wild.
You can marvel at the entrancing 'President's Crown' tree of Sequioa National Park, so big it took 126 combined photographs to accurately capture its majesty; a stirring portfolio piece depicting the harsh realities of the ivory trade; and an intense battle between two jaguars at the Three Brothers River in Brazil.
The jury includes former Senior Editor for National Geographic Lisa Lytton, acclaimed nature photographer and film-maker Jim Brandenberg and BBC Wildlife's Art Editor Richard Eccleston. These prominent figures in the field of wildlife photography have painstakingly compiled this collection of one hundred prints for the exhibition, where you can also discover who won the ultimate prize of £10,000 and acclaimed title of Wildlife Photographer of the Year.
The Gerald Durrell Award for Endangered Species, named after the visionary conservationist, will be of special interest to animal aficionados. All the subjects of the photographs are listed on the IUCN RedList as officially critically endangered, vulnerable or near threatened and allow a rare sighting of captivating and unusual animals, shot in their natural habitats.
All these photos and more are presented with a complimentary audio guide to add context and a more locally focused display. This shows the weird and wonderful wildlife of Bristol, educational for kids and adults alike, using real specimens from the Natural History Museum. Children will also receive a free activity pack full of exciting things to do, including a 'Slug Trail' within the exhibit.
This stunning exhibition of moving and imaginative photographs is open until the Sunday 23 February and costs just £3 per person, £8 for families, and children under five go free. The exhibit is FREE of charge on the whole day of Wednesday 5 February.
---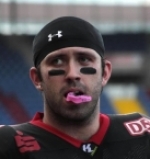 James Anderson
Born and raised in the suburbs of Swansea, Jimmy moved to Bristol back in 2004 to attend university. Passionate about live music, sport, science and nature, he can usually be found walking his cocker spaniel Baxter at any number of green spots around the city. Call James on 078 9999 3534 or email Editor@365Bristol.com.