Review: The War on Drugs at Bristol Sounds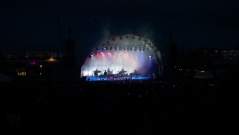 Posted on: 2022-06-28
A peaceful victory for the War on Drugs
---
The sun sets on Bristol Sounds once again, this year shepherded by the grungy rock combo of Soccer Mommy as support and 7-piece Philly rockers The War On Drugs headlining.
It was a nice evening – the heat of the day had dispersed to that comfortable cool summer temperature you find in the perfect evenings, and there was an excited buzz swirling around the Lloyds Amphitheatre from some seriously dedicated WoD fans getting ready for their chance to see their favourite band.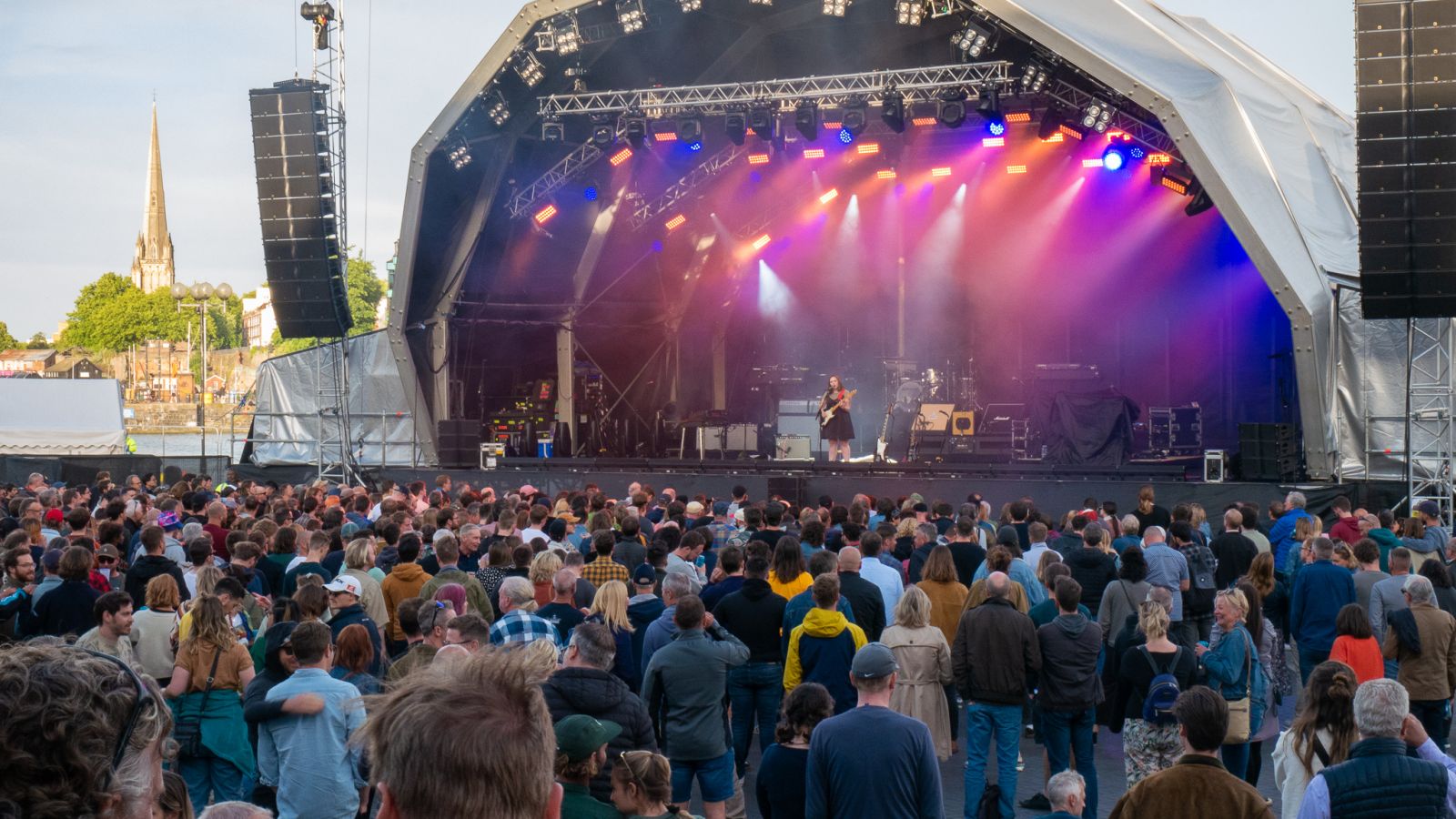 Soccer Mommy started without much ado – and, her backing band absent due to illness, was dwarfed by the stage. Were this a more intimate venue, her throwback solo performance might have landed splendidly – but, alas, her satisfying crunchy rock-pop was swallowed up by a slightly indifferent crowd. She played on admirably, and no one could fault her performance, however.
But with that, The War on Drugs entered, with a wholly different performance. The 7-piece looked exactly as you might expect for such an eclectic band – from Adam Granduciel and Charlie Hall's grungy rockstar vibe, to David Hartley and Anthony LaMarca's relaxed indie-hipster look , and so on.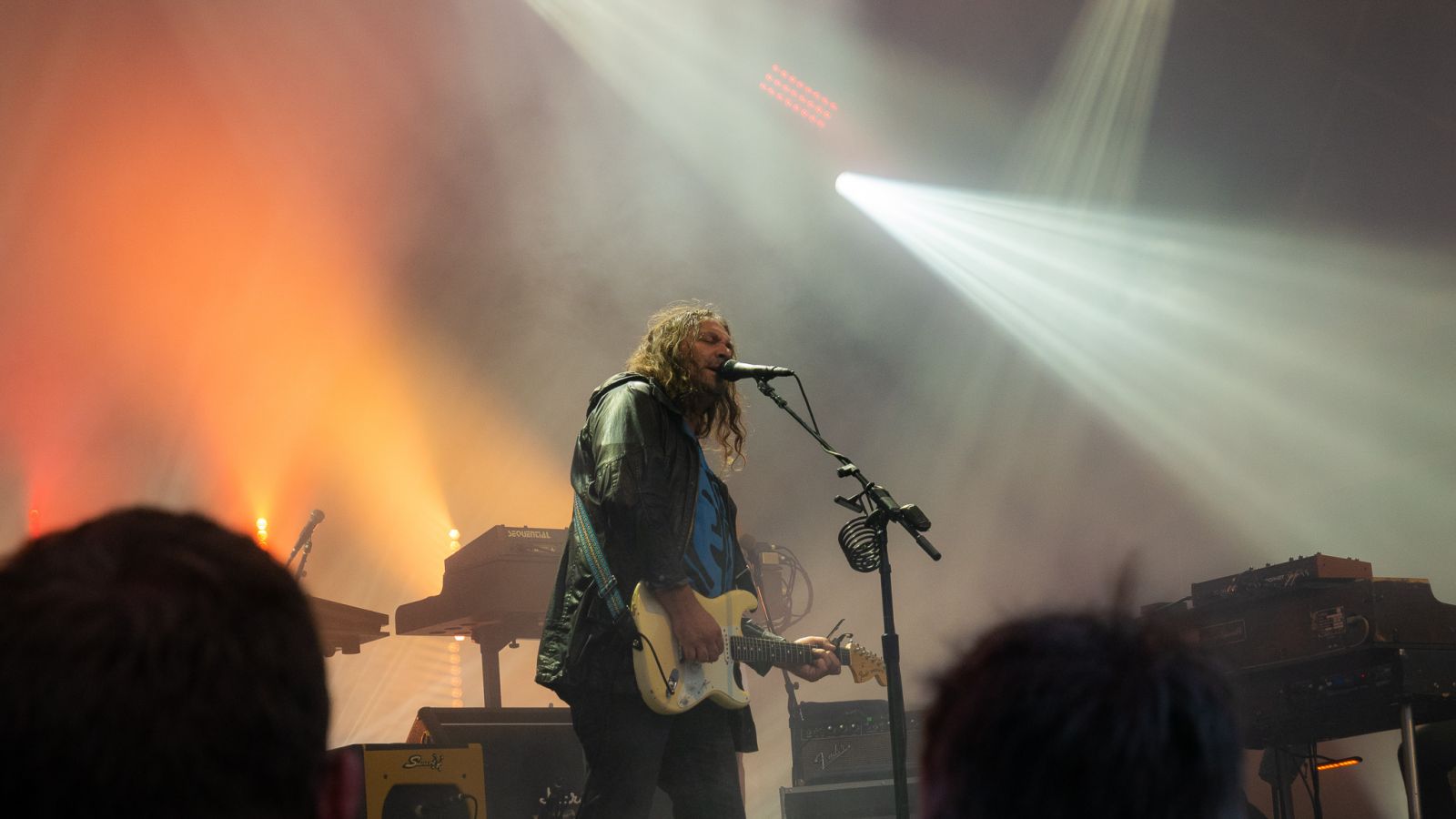 Opening with transitional relax-to-bops like 'Pain', they soldiered through the initially unbalanced mix – the vocals being drowned out by the instrumentation. Eventually, after a few songs, they – in a move deserving of respect- actually listened to the crowd, adjusting the vocals.
They carried us through space-rock songs like new-album groove 'I Don't Wanna Wait', following it with its album-mate "Victim" to bring the energy back up with a synth-heavy bop, all while the lighting states grew gradually more impressive; frontman Adam was bathed in converging spotlights like a messianic figure, whilst smoke blew in the light wind of the docks.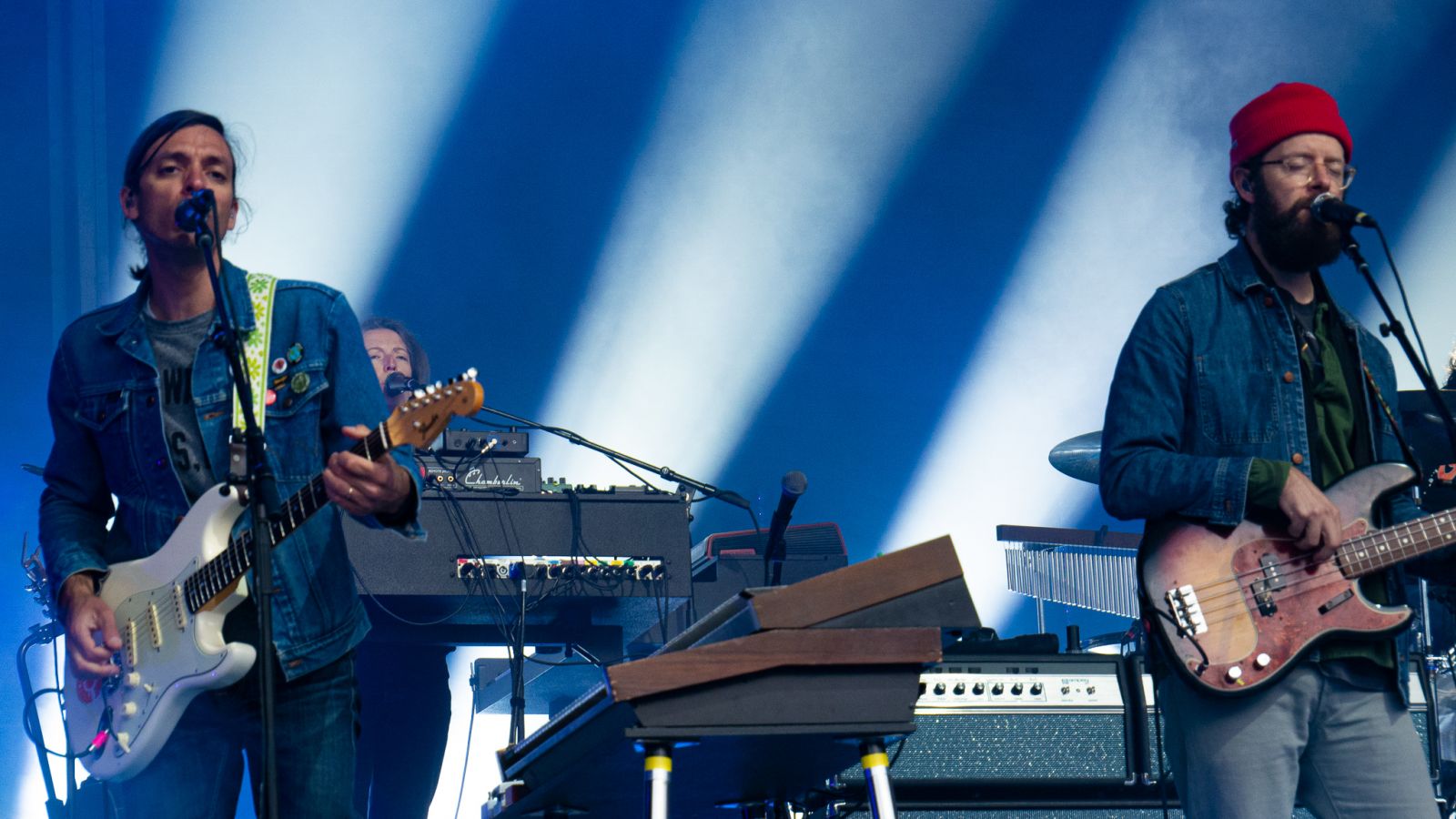 Touchingly, the band dedicated the melancholy 'Strangest Thing' to Bristol legend Big Jeff – who was recently injured in a fire at his home in Totterdown – crediting Jeff with being one of the only four people at their first ever gig in Bristol. It proved their big hearts under their rockstar exterior – and an intimate relationship with Bristol.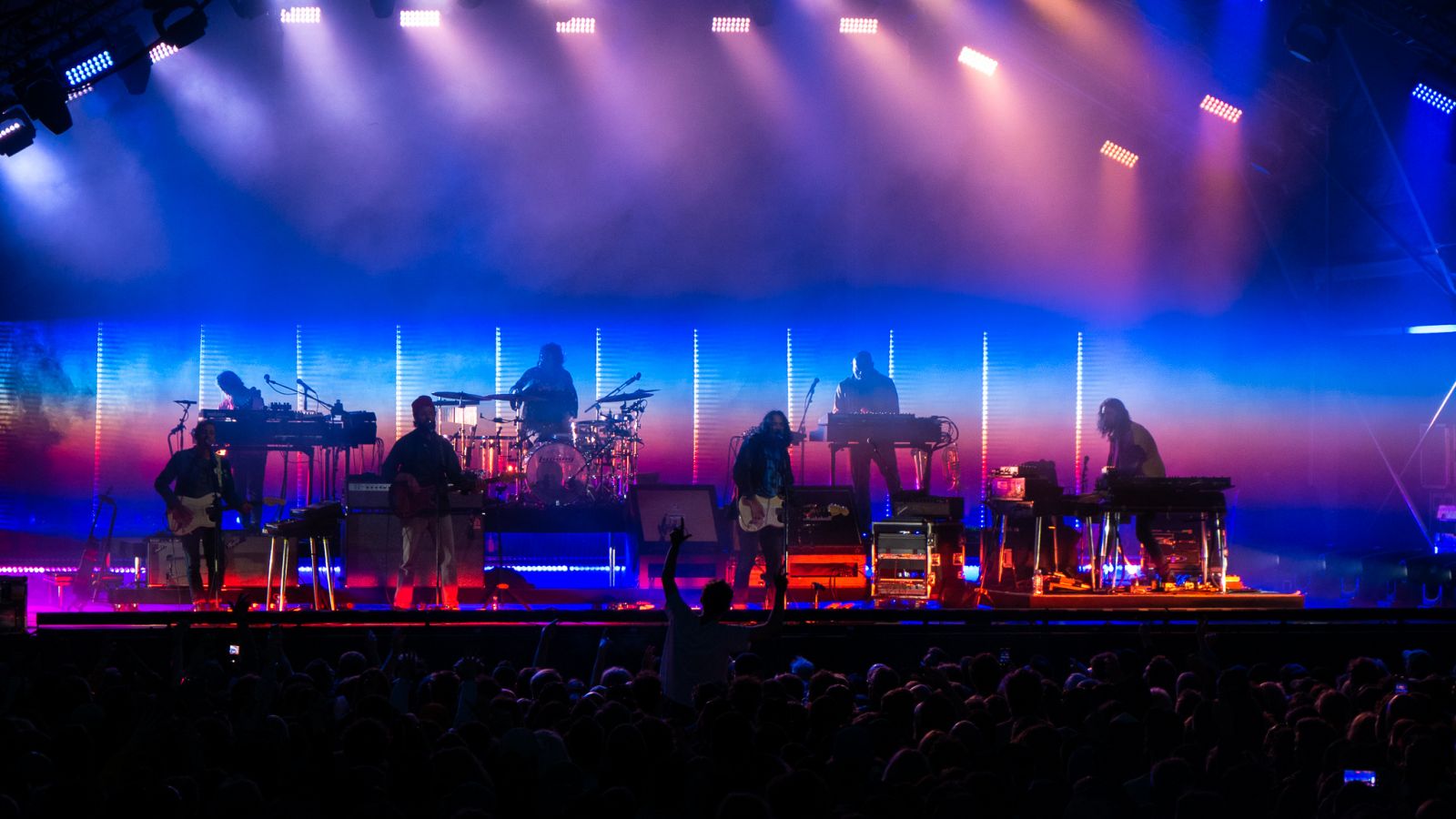 WoD slid through distractions like security telling-off of gig-goers riding each other's shoulders (seriously? Are we at a rock gig or not?), to land on a satisfying cover of Dylan's 'Born in Time', and finishing with new-album eponymous track 'I Don't Live Here Anymore' – before the inevitable encore bathed in multichromatic, gradient lights, and a profusion of stage-smoke.
Overall, it had some hitches, but both bands brought their A-game, and left us all with a powerful and memorable end to Bristol Sounds 2022.
Images: Patrick Bate
---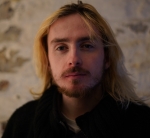 Patrick Bate
Patrick is a filmmaker with so much Bristol in his blood the white blood cells are graffiti'd. Educated at the Northern Film School in Leeds, he's returned home to be a Videographer and Reviewer for 365Bristol and BARBI. When he's not messing about with cameras, he enjoys playing guitar, spending far too much time on tabletop RPGs, and being an awful snob about cider. Have a look at his work here, or get in touch at patrickb@365bristol.com.