The Smyths at O2 Academy Bristol on 12-06-2015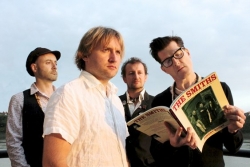 Posted on: 2015-06-12
Their onstage presence exudes confidence and genuine passion, as if the songs they are performing are their very own, and it?s the first time they have ever played them.
---
The Smyths played an incredible set at the O2 Academy in Bristol on the 12th June.
Stop Me If You Think You've Heard This One Before… but you probably have. I reviewed The Smyths last year when, as a birthday gift to myself, I went along to their much anticipated show at the O2 Academy. (Read THAT review here.) Back there again, and somehow the band managed to wow me more than last time, bringing out an entirely new set list dedicated to Meat Is Murder.
For a massive Smiths fan who was born all too late, The Smyths are my go-to nostalgia band. Calling them a 'tribute act' seems wrong, conjuring up images of tacky wigs and lacklustre karaoke dubs, theirs is more of a refined art. Their onstage presence exudes confidence and genuine passion, as if the songs they are performing are their very own, and it's the first time they have ever played them. There is such grace and clarity in their adaptations of these timeless songs that you could believe you had stepped back in time. Front man Graham Sampson embodies the spirit and attitude of Morrissey to an unnerving degree. With the lights dimmed and adrenaline pumping, it would be impossible to distinguish between the two (aside from the obvious age difference), and each line of each song was delivered with incredible accuracy. Even between songs, the enviable dry wit and cautious drawl of Morrissey was present and nothing short of spot-on.
Meat Is Murder turned 30 this year, but those that loved it then have never forgotten the songs that made them cry, and the songs that saved their lives. The crowd turned up in droves, some dancing, all singing, most dressed in old Smiths t shirts. There was something life-affirming about the wide age differences exhibited in the audience, and especially nice to see some people truly losing themselves in the music.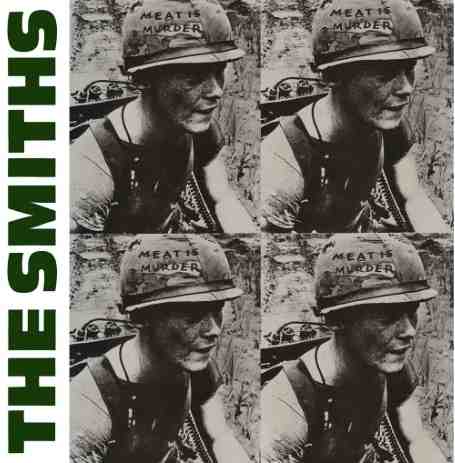 The only comment that can be made on the performance front is the seemingly perfect extent to which it was executed. Everything with this performance felt right. From the flowers whirled around to the heavy words so lightly thrown, The Smyths are a display of what it means to be a true fan and channel your passion into something selfless that others can enjoy. I cannot endorse this brilliant bunch of blokes enough. They threw in songs such as Well I Wonder, Hand In Glove, Handsome Devil, and the live performance favourite Rubber Ring/What She Said medley from the Rank album.
An ever-charming addition to the authenticity of the performance is the adorable tea break interval half way through. This gives enough time for the balding over 50s to chill back out between elaborate and impassioned dance moves, and for the band to change outfits and regroup. An important element as any fan would agree. On the topic of outfits, Graham was wearing some stunningly Mozza-esque clothing as usual, and killed it in a darling black cardigan toward the end of the set.
For someone who missed The Smiths in their heyday, and can now only cross their fingers and toes that Our Lord and Saviour Steven Patrick Morrissey may one day cast his light over Bristol, The Smyths represent everything I want in a night out. They give me, and countless others, a chance to relive or experience for the first time a performance which would otherwise be impossible to attend. And for that, I must thank them.
5/5
Reviewed by Miri Teixeira for 365 Bristol
Review Date 12 June 2015
---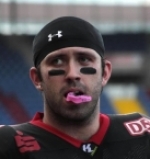 James Anderson
Born and raised in the suburbs of Swansea, Jimmy moved to Bristol back in 2004 to attend university. Passionate about live music, sport, science and nature, he can usually be found walking his cocker spaniel Baxter at any number of green spots around the city. Call James on 078 9999 3534 or email Editor@365Bristol.com.