The Smyths at O2 Academy in Bristol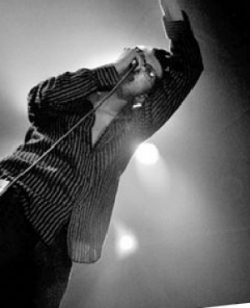 Posted on: 2014-07-06
The band played every song with stunning precision, a labour of love perhaps. Their heart was in it, as fans themselves, and the performance certainly benefitted from this.
---
Tribute band The Smyths gave a flawless performance at Bristol's O2 Academy after their packed-out Glastonbury performance.
Firstly, it is important to note that I was sceptical about a tribute act to one of Manchester's best loved groups, and indeed one of my all-time favourite bands. These things have been done in the past and have been done badly. Morrissey's unmistakable care-free yet strangely awkward persona can be grotesquely caricatured by an impersonator all too easily, and tribute bands themselves can be painful to watch.
However, the moment The Smyths came onstage and tore into a terrific rendition of countless Smiths classics, my fears were allayed. Singer Graham Sampson, or "Morrissey", even looked the part. Remarkably dressed in true Mozzer style, from the quiff to the hearing aid to the red cardigan... he even engaged in a spot of gladioli swinging during the chorus of This Charming Man, which really was what we all came to see. The gladioli in question were provided by a smart audience member, prompting the flippant wit from Sampson that showed this band to be much more than mere slapdash impersonators. "Well done for the gladioli," was his response (complete with Mozzerian drawl), "because they are out of season. I usually get mine in September... maybe you are keeping them in the freezer"
The band played every song with stunning precision, a labour of love perhaps. Their heart was in it, as fans themselves, and the performance certainly benefitted from this. This time around, the 4th Bristol show for The Smyths, they played hits such as William It Was Really Nothing, Miserable Lie, Reel Around The Fountain and You've Got Everything Now. Most surprising was the clarity that the wailing falsettos were executed with; Sampson undoubtedly has an incredible voice. Much to the delight of an already merry audience whose ages ranged from 7 to 70, Morrissey's flamboyant and charismatic dancing was worked into the performance as well. Added to this, the gap between songs was punctuated with small humorous anecdotes and scathing asides of which the man himself would have approved.
Alongside the energetic pop-numbers and well-loved hits, The Smyths took on the highly controversial Suffer Little Children, a song which the real Smiths only ever played live once. A difficult song, no doubt, but they pulled it off, leaving a few crowd members looking distinctly emotional. All this added to the true Smiths experience, for they were at times a very serious band with a great deal to say on matters they felt were unjust. However for my own personal pride I am glad they refrained from playing Meat Is Murder or my eyes may not have stayed dry.
The group were absolute naturals, it was as though with the donning of horn rimmed glasses and hair gel Sampson could become his idol. There was a palpable intelligence to each member, honing his sound to absolute dead-on perfection. The lyrics of Smiths songs are so emotionally penetrating and beautiful that to hear them live is an incredible experience in itself, one which The Smyths give us more than enough of an insight into. The whole crowd was united in dancing, singing and a deafening applause toward the end. For any fan, whether you experienced The Smiths first hand or not, this band are definitely worth seeing. Taking them as they are – a humble tribute act of fans for fans – The Smyths are every bit the next best thing.
5/5
Reviewed by Miri Teixeira for 365Bristol
---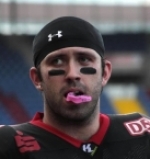 James Anderson
Born and raised in the suburbs of Swansea, Jimmy moved to Bristol back in 2004 to attend university. Passionate about live music, sport, science and nature, he can usually be found walking his cocker spaniel Baxter at any number of green spots around the city. Call James on 078 9999 3534 or email Editor@365Bristol.com.