The Magic Flute at The Bristol Hippodrome April 2023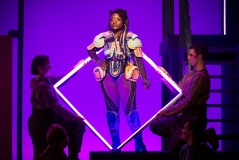 Posted on: 2023-04-27
A surprising modern retelling!
---
I never thought I'd see an opera that included the words "just keep it in your pants" – yet here we are! In fact, almost every element of Daisy Evans' rendition of The Magic Flute was unexpected, from the fluorescent, futuristic set to the contemporary libretto.
The curtain lifted to the sound of Mozart's spectacularly atmospheric overture, artfully played by the WNO orchestra, and conducted seamlessly by Teresa Riveiro Böhm. The orchestra was a real highlight throughout, bringing the show to life with powerful dynamic range – they felt like a safe pair (or ensemble) of hands.
One immediately noticeable thing was the juxtaposition between the modern set and the iconic score. The stage looked Mondrian-esque, with a revolving set composed of perpendicular lines, contrasting circles and strategically placed lights; a dystopian setting for a tale of two warring worlds.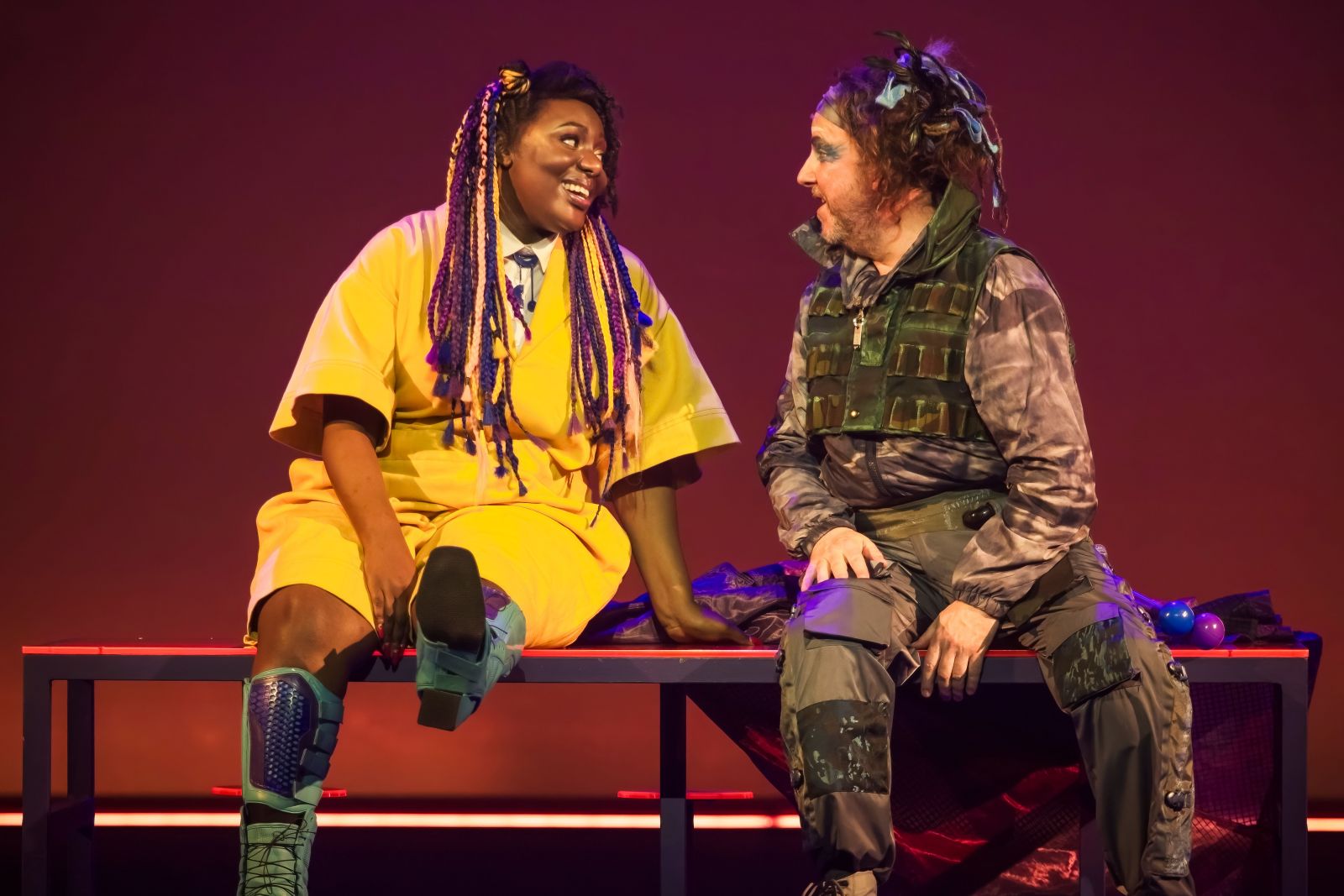 In the opening scenes, the three queen's ladies narrated the story of Tamino and the monster. They have a natural rapport with both each other and the audience, which continues throughout the production. Thando Mjandana's Tamino is powerful and likeable, with a boyishness that makes his romantic pursuit more charming. Playing opposite him was April Koyejo-Audiger as Pamina, a dreamy soprano who brought lightness wherever she went.
As the plot – which seems intentionally abstract – unfolds, it becomes clear how night and day have become two distinct places, after the separation of Sarastro and the Queen. I can't mention the Queen without giving credit to Julia Sitkovetsky – who was a joy to behold throughout, but particularly knocked our collective socks off in the much-anticipated second aria, which she executed with mind-boggling ease. A moment here too for the lighting designer – Jake Wiltshire – who ensured that the Queen of the Night was eye-catchingly framed by the glowing moon during this performance.
The nicknamed 'young ones' who appeared in a trio of angelic voices were also a welcome addition to any scene, while the 'armed men' clad in inflatable high-vis effectively punctured the sincerity of the plot with some comedic relief.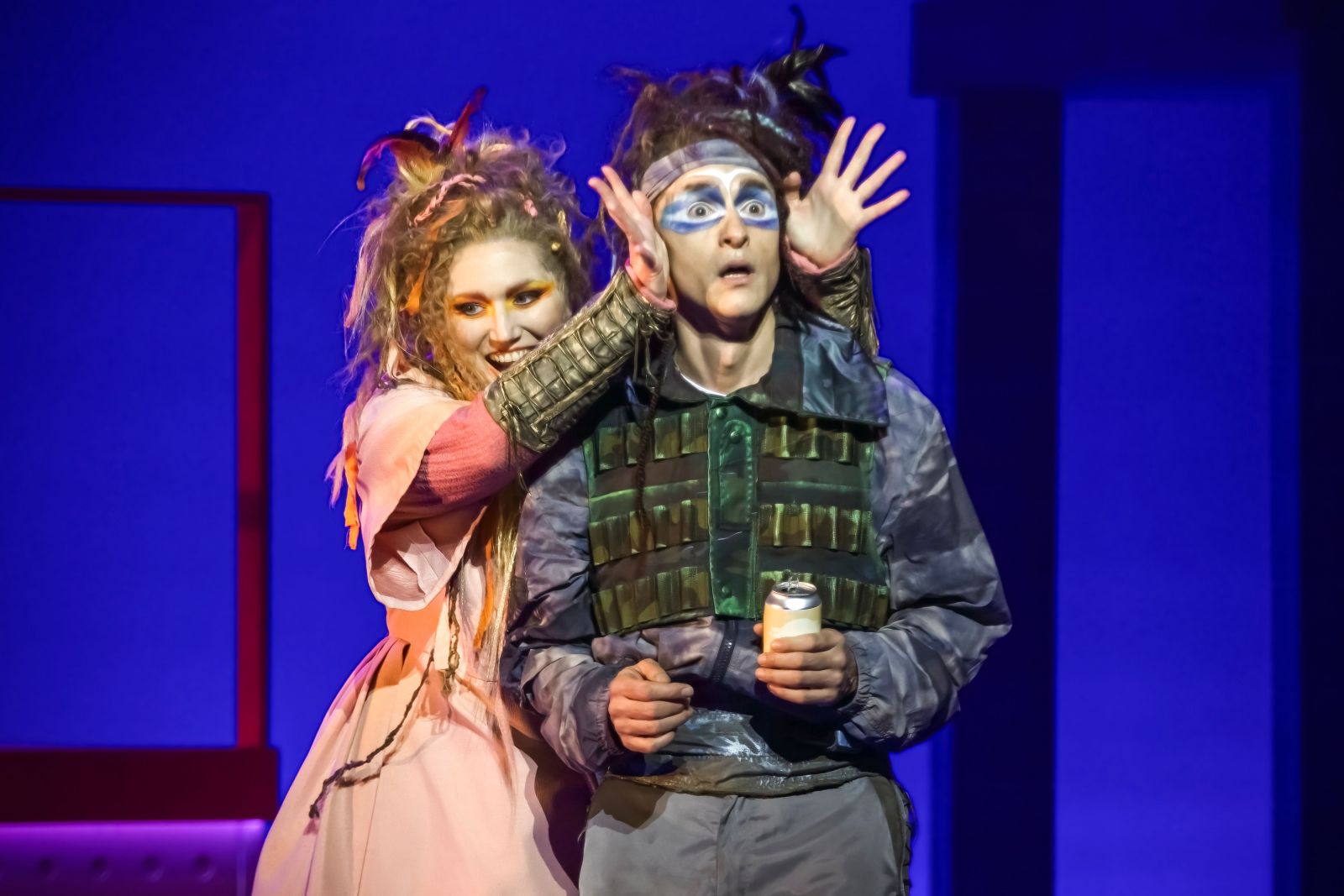 While I enjoyed the slow circling of Tamino and Pamina, there was an equally compelling romance in the journey of Papagena and Papageno. Two palace bird catchers from parallel worlds, initially at odds and slowly realising their compatibility – through puppets. I loved it.
This unusual opera certainly won't fade from my memory for a while. It was a colourful, eclectic and (occasionally) baffling performance, that entertained none the less!
---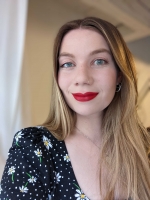 Alys Marshall
Alys is a full-time copywriter, avid reader and podcast enthusiast currently based in Henleaze. As a recent transplant from the North, she's keen to explore everything the South West has to offer, but is especially interested in exploring the food, art and culture scene in Bristol.