The Lost and Found - Bristol Food Review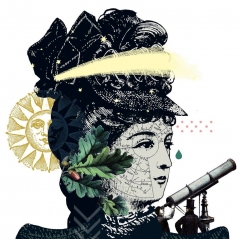 Posted on: 2019-02-20
The Lost and Found is one of those restaurants that's perfect for any occasion- celebration or not. It's no surprise that they are so successful given the quality of the food and the fine attention to details.
---
We visited The Lost and Found's Bristol branch on a snowy Thursday evening.
Every branch is themed around a mythical professor and the Bristol location is inspired by the pretend astronomer Elizabeth E Lightfoot. I was wondering why I couldn't find the restaurant on Instagram- the reason being that their handle is her name- with their bio reading "A Victorian hideaway with a secret" what the secret is I am yet to find out, but I assume it lies somewhere within their imaginary Victorian history, or the bar in the basement which is supposedly pretty hush hush. The interior is reminiscent of this bygone era with deep wooden panelling, planetarium chandeliers, fairy lights and telescopes.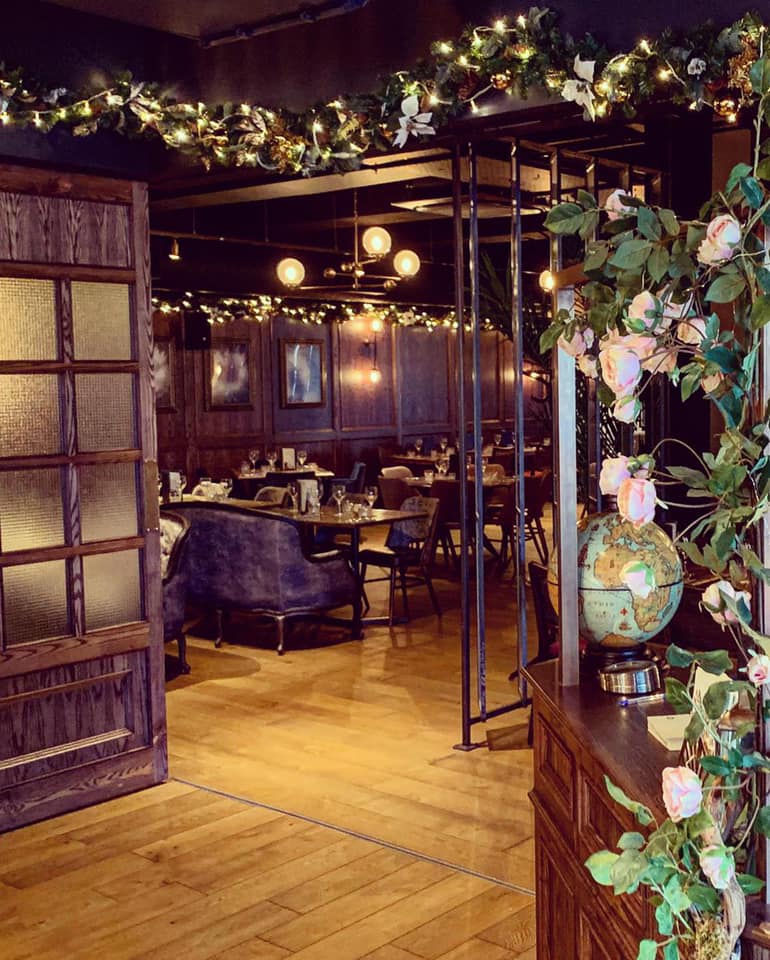 We were greeted by the lovely staff and shown to our table where we began to scan the extensive menu. There's certainly something for everybody on there, with their carnivorous steak and meats, interesting pizza toppings and delicious fish options- choosing only one was a difficult task.
Deciding to share the crispy squid and chorizo £8 and the truffle and parmesan arancini £7.50 to start, we then began on the cocktail menu which is equally as large. It seems they have a rather avant-garde theme going on, with a focus on molecular mixology, evident in their creative cocktail menu with ingredients such as 'Ms. Better's Botanical Foamer and a range of herbs. They change their cocktails regularly, an impressive thing considering that they offer around 16 options at a time. In the end we went for the forbidden fruit £8.75 and another one with cherry that I can't remember the name of. Both were insanely good, the cocktails are a real highlight of the restaurant and they often do two for £10 which is a steal.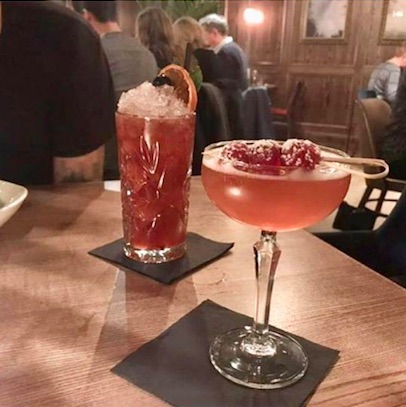 Soft buttery squid that melts in the mouth is the best kind. And they've certainly perfected that here, it was perfectly cooked with a light peppery batter on the outside. I absolutely love aioli and theirs was made with roasted garlic which made for a mouth-watering dip for the squid. The chorizo was thinly sliced adding a wonderful smoky texture, along with the fragrant semi-dried tomatoes the whole dish was more than satisfying for a starter- they're generous with portions which gets a big tick from me. Next up was the truffle and parmesan arancini. These lovely little balls of stuffed rice were served with what they call a rustic tomato sauce, and shavings of parmesan all over. The outside was coated in breadcrumbs adding a crispy coating to the pleasantly chewy texture of the inside- I would highly reccomend.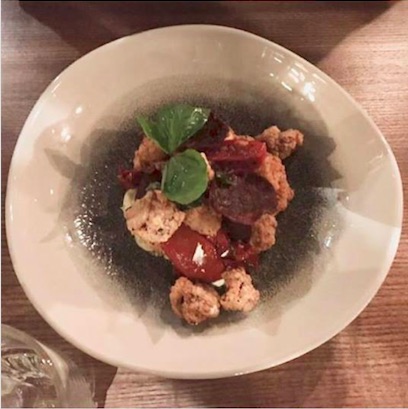 I ordered the grilled seabass fillet £15 for my main and my partner ordered the rump steak £16. The seabass dish was fresh, with a lot of nutritious greens which is always good to see on a plate. Served with a salad of pickled fennel, caper and samphire, the whole dish was light and delicious. The red pepper relish accompanied the buttery fish well, and I also ordered a side of fried potatoes with garlic mayonnaise and rosemary- there's something about fish and potatoes that go so perfectly together-especially when there's garlic mayo involved.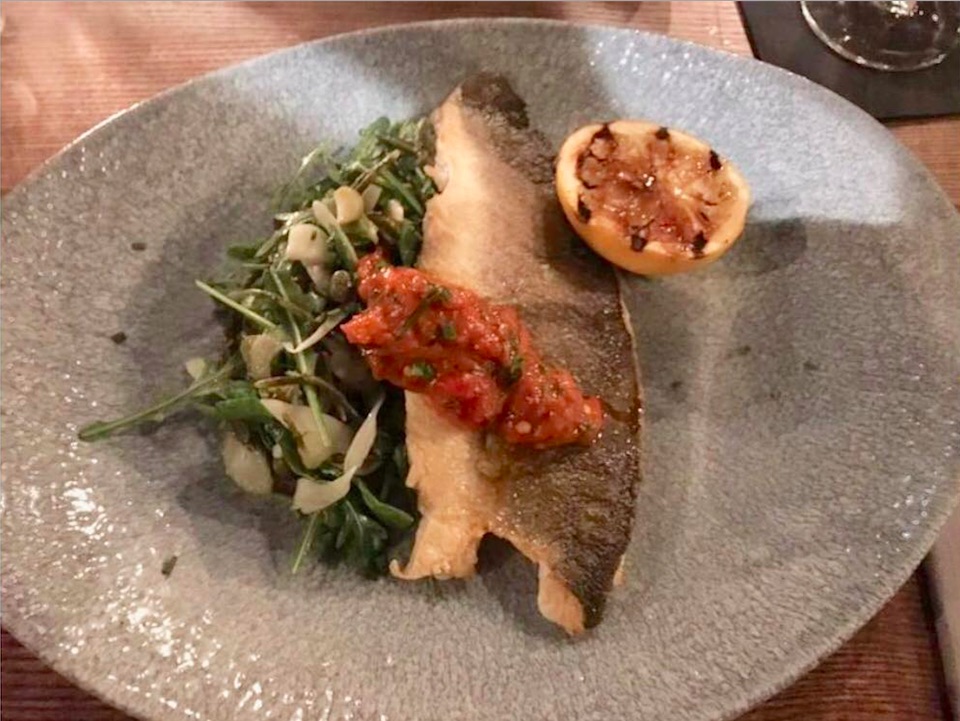 My partner's steak was a carnivore's dream, doused in garlic butter and cooked medium rare of course. Accompanied by a rocket salad and a side of fries, it's one of those classic mains you just can't go wrong with.
I'm not always a fan of a deconstructed dessert. Sometimes I feel that they try too hard to impress, when all that's wanted is the real thing- plain and simple. And it has to be said that when we ordered the millionaires shortbread £8 and the white chocolate & winter berry Eton mess £7.50, we did not expect them to be served as such. However, they have to be credited for their creativity, after all that's the main focal point of the dish. Creative they were, with both desserts offering a handmade chocolate bowl, to which the rest of the elements were centred around in a decadent effort. The millionaire's shortbread bowl had a whiskey caramel and dark chocolate with a paste-like texture inside that was extremely indulgent. Combined with the rich chocolate ice cream and honeycomb, it just the kind of dessert I wanted- chocolatey to the core.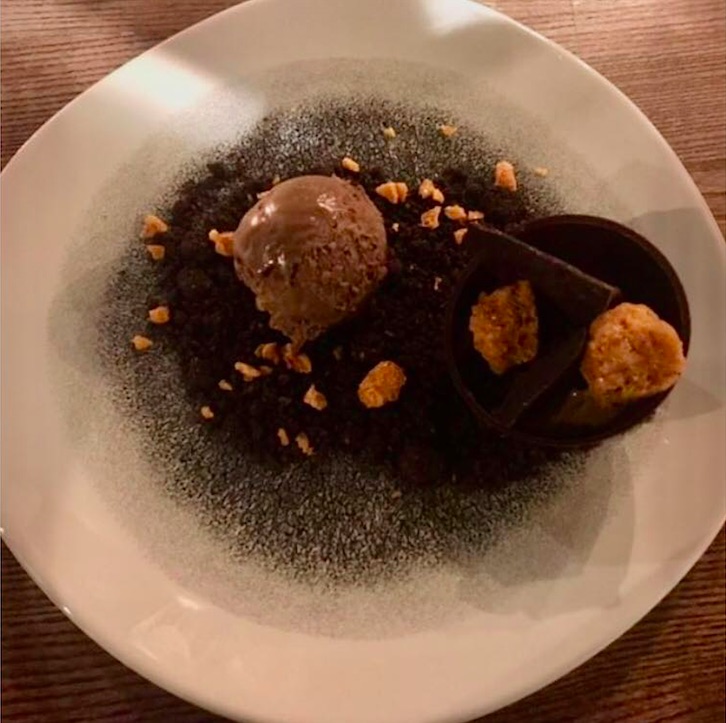 The Eton mess was essentially its much lighter, fruitier cousin. With the same sort of layout on the plate, compromising of a handmade white chocolate bowl with raspberry sorbet inside. The exterior was decorated with sharp meringue shards placed in dollops of cream, with drizzled raspberry sauce. We shared both desserts and the the sharp fruit flavours of the sorbet mixed with the dense, caramel chocolate elements was divine.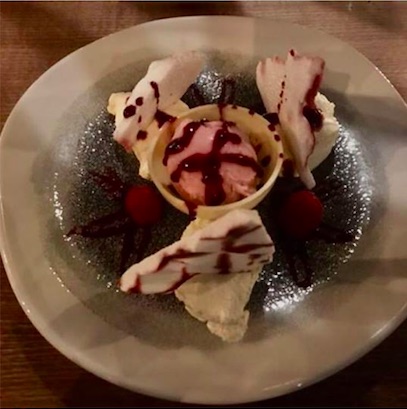 The Lost and Found is one of those restaurants that's perfect for any occasion- celebration or not. It's no surprise that they are so successful given the quality of the food and the fine attention to details. It's certainly atmospheric with its avant-garde theme and fictional narrative of astronomer Elizabeth E Lightfoot, my only remark would be for them to use real plants instead of fake- as this makes the vibe seem just a little too fabricated.
---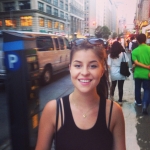 Hannah Moll
Hannah recently graduated with a degree in English with Writing. She is an avid writer, freelancer and creative. She is currently writing her first full-length novel and a collection of poetry. Always out and about in Bristol's music scene, she attends music events on a weekly basis.