The Jamaican Hideaway at Flipside Cocktail Club - Bristol Food Review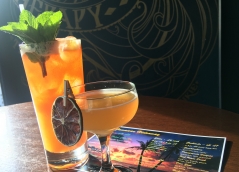 Posted on: 2019-06-14
Heart-warming, home-style cooking in one of the best bar spaces on Whiteladies Road.
---
If there was ever one type of cuisine to take your mind off of frustratingly grey, wet and windy June weather, it's Caribbean food. The heat, flavours and aromas from a good Caribbean dish warm the soul, and chef Dionne's dishes at her Jamaican Hideaway pop-up kitchen at Flipside Cocktail Club absolutely fit the bill.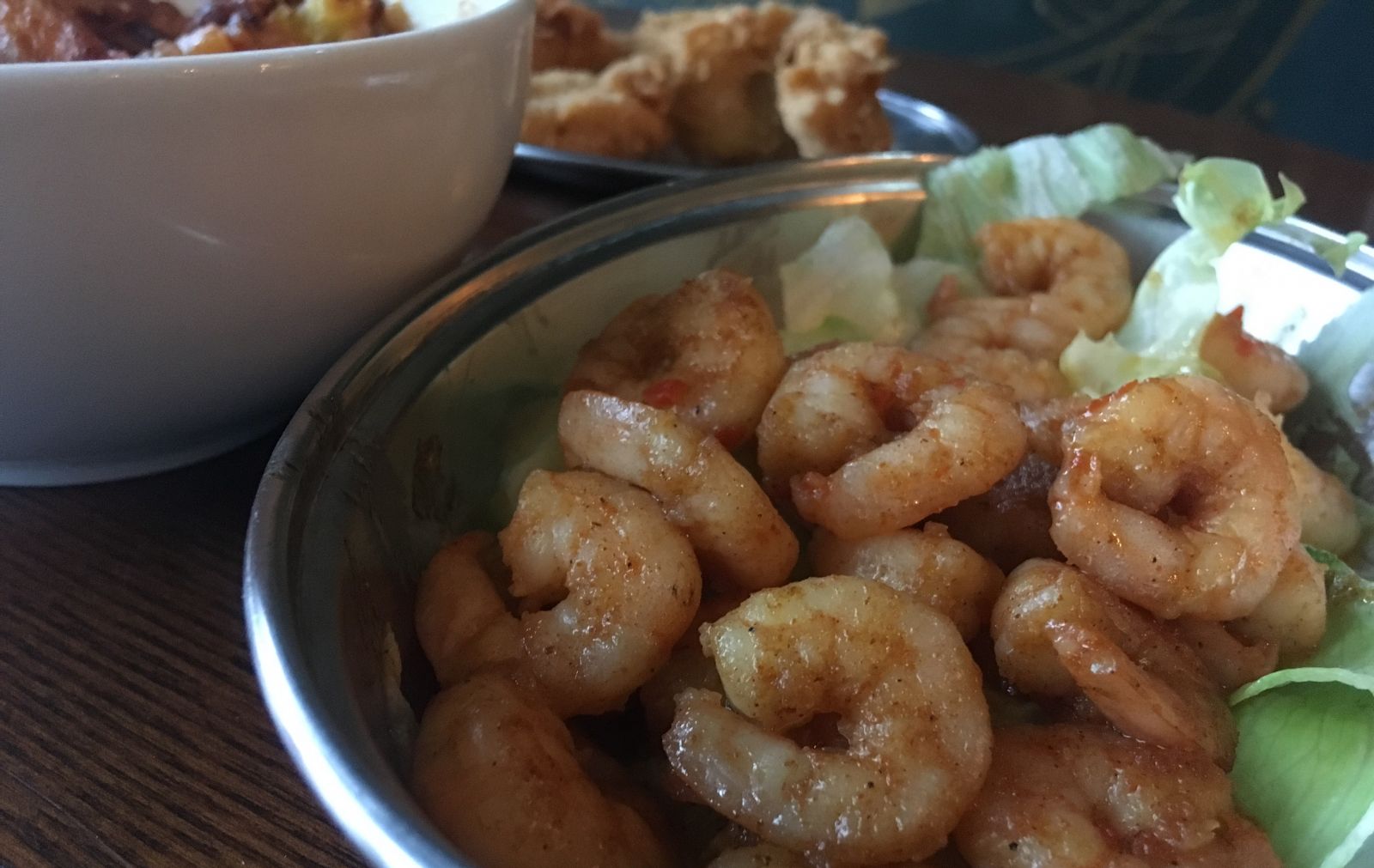 Primarily the owner of her own Bristol catering business, The Jamaican Hideaway is Dionne's first foray into hosting her own pop-up kitchen, and we're pleased to report that she's got it absolutely right first time, combining incredible cooking with an emphasis on sharing dishes and sampling a wide range of flavours.
Operating out of the intimate Flipside Cocktail Club, a bar known for their extensive, innovative and globally-influenced cocktail menu, she prepares, cooks and serves all the dishes herself, bringing share-style plates out to eager diners and making time to explain dishes, ingredients and cooking methods - a valuable added touch that makes the Jamaican Hideaway experience that much more personal.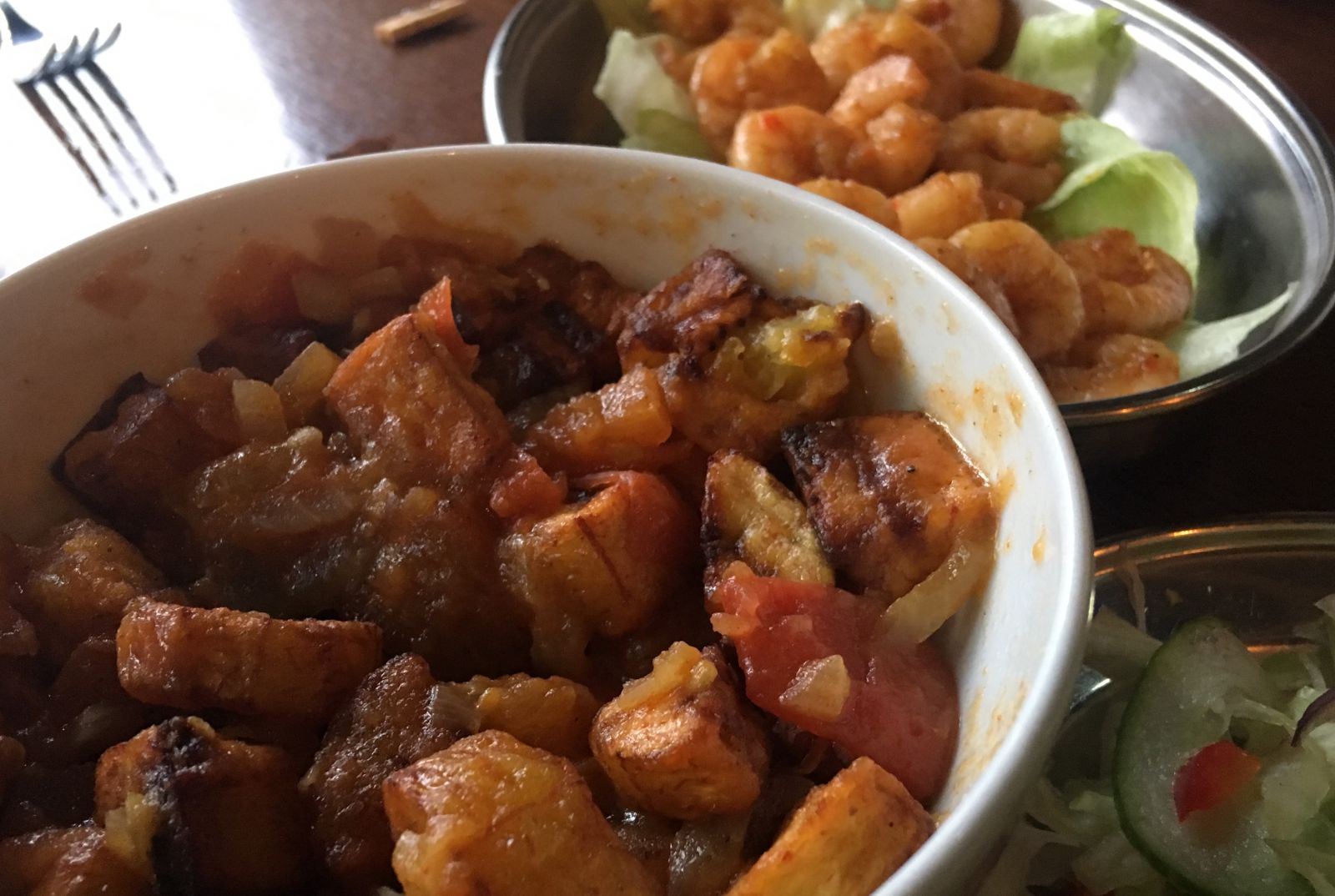 That personal touch is completely appropriate, too, given the home-style cooking coming out of the kitchen and the laid-back atmosphere of the bar. Dionne's short-but-sweet menu features some of the best-known dishes to come out of Jamaica as well as one or two of her own creations, including classic Jerk Chicken Wings, Boneless Fried Chicken, Southern Fried Fish Bites, Pepper Prawns and a Rum & Honey Chicken Wrap.
From the juicy, meaty, and fantastically-flavoured Pepper Prawns to the fresh and perfectly-seasoned Southern Fried Fish Bites and classic Boneless Fried Chicken, every single dish was exactly what you'd look for in Jamaican food. The home-cooked element of the food shines through, complimented beautifully by the quality of the side offerings, including a vibrant Plantain Salad, fluffy Rice n Peas and doughy Sweetcorn Fritters with a sharp homemade, Encona-style pepper sauce.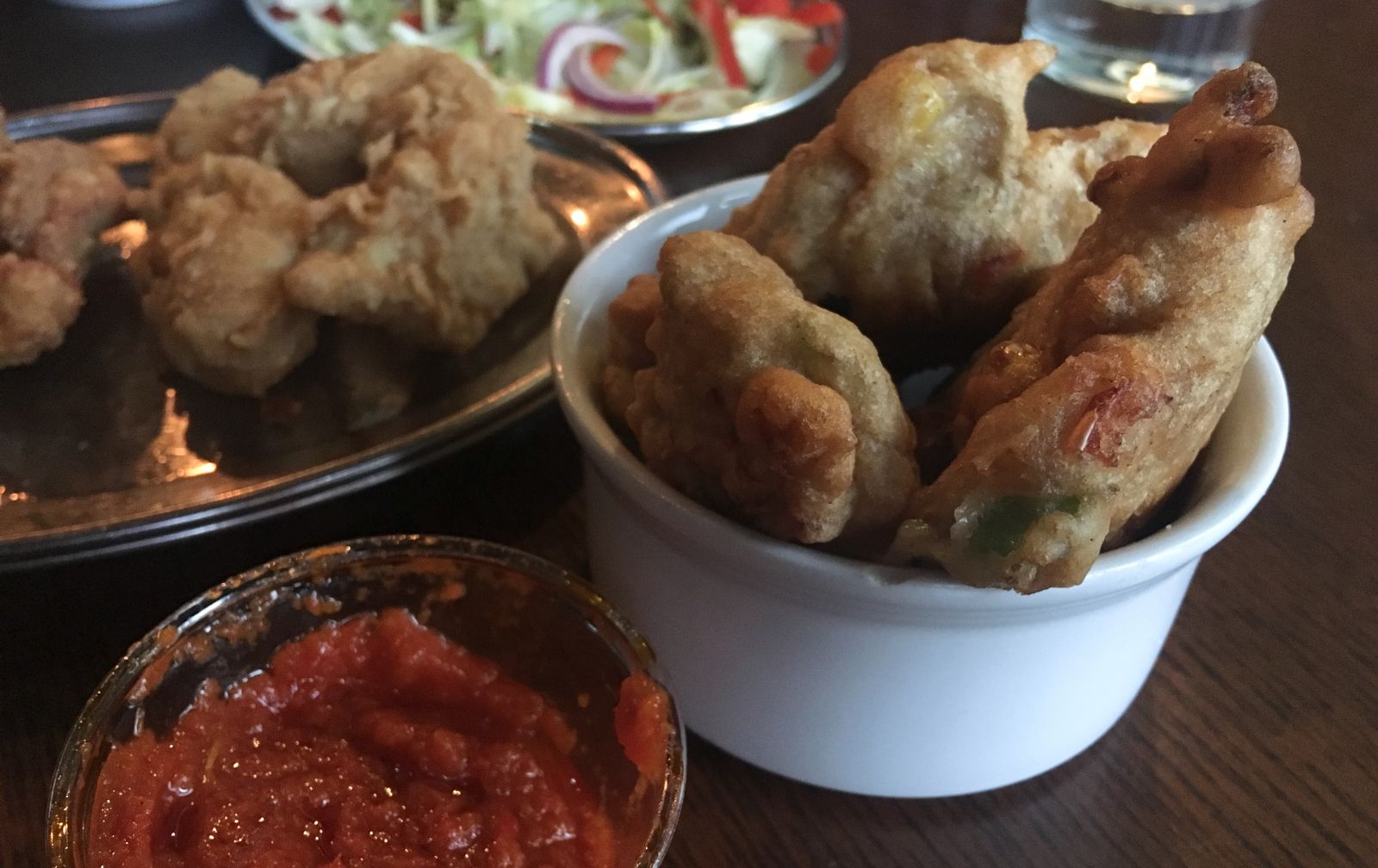 The whole meal was a pleasing combination of punchy flavours, varying textures and hearty, feel-good food, and you get the sense there are few bar venues in Bristol as well-suited to it than Flipside, boasting a huge range of cocktails to suit any dish. We paired the meal with a Passion Fruit Green Tea Collins and a fruity, rum-based Dominican Sleaze, two massively refreshing drinks which offset the kick of the food to great effect.
It's funny how no matter how much you eat when you go out for food you can always find room for dessert, and we happily sampled The Jamaican Hideaway's two final-course dishes, Rum Cake and a Banana Fritter with Rum & Raisin Ice Cream. Pairing a sweet and delicate banana fritter with a dense, boozy rum cake was the perfect way to round off the meal, and left us more than satisfied.
The Jamaican Hideaway will be set up at Flipside Cocktail Club every night until mid-July, with an all-day, all-you-can-eat brunch penned in for the day after St Paul's Carnival on Sunday 7th July. If you're ever around Whiteladies Road and want a break from the monotony of the chain restaurants in and around the area, pay a visit to Chef Dionne - you won't be disappointed.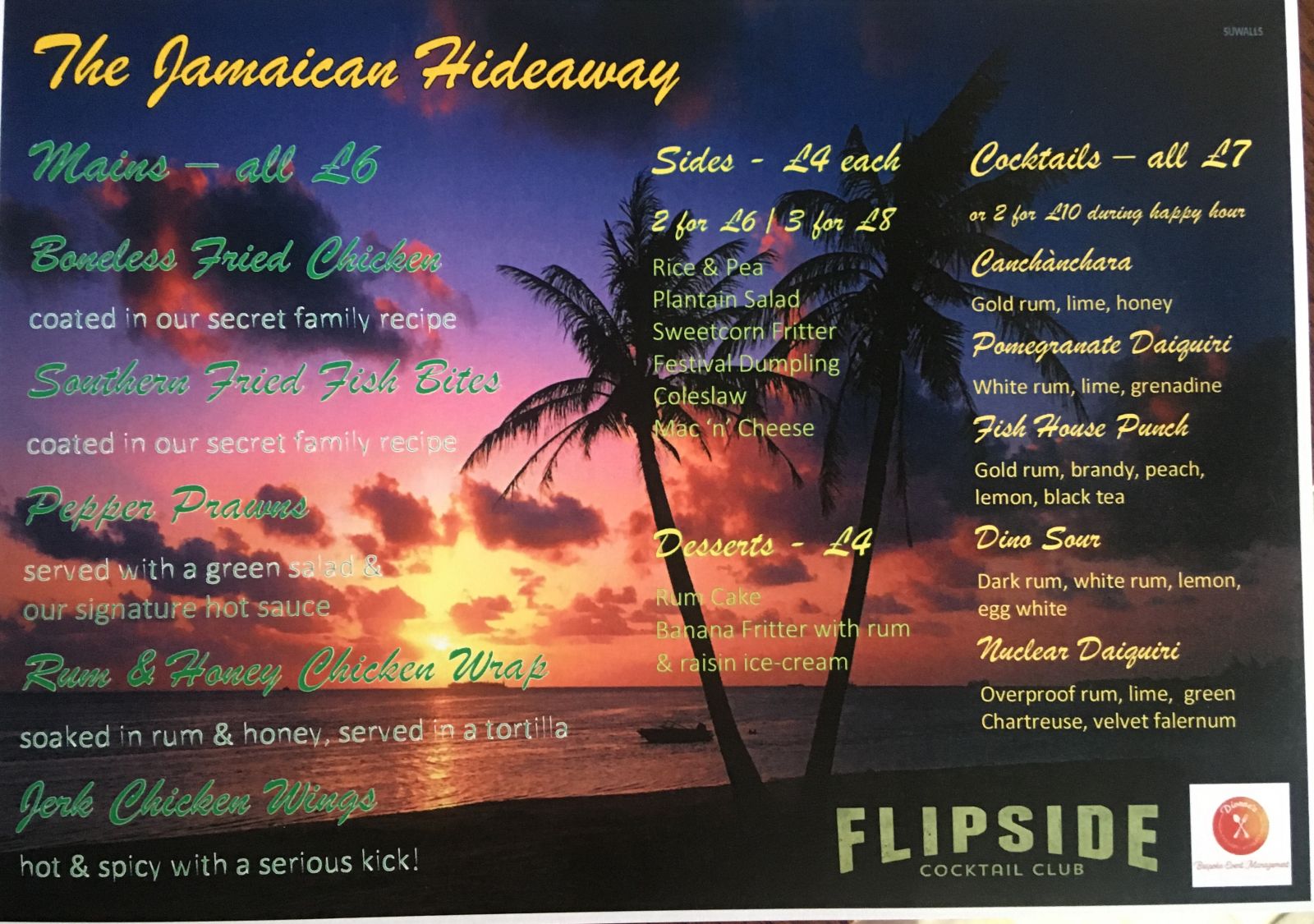 ---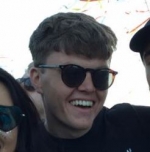 Matt Robson
Having moved to Bristol from Cornwall in 2015, Matt graduated from UWE with a degree in Journalism in 2018. He's keen on a wide variety of musical genres, as well as taking an interest in art and illustration, producing his own work in his spare time. Matt makes the most of Bristol's diverse nightlife and attends gigs and club nights regularly. Get in touch via email at matt@365bristol.com.