The Dog And The Elephant - Theatre Review In Bristol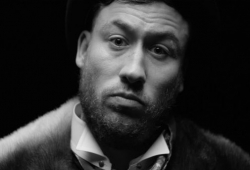 Posted on: 2016-02-04
The Dog is a bare knuckle boxer, Bendigo Barlow, his cruel nickname bestowed upon up him as a young boy due to his barking tic, an early indication that he was different in some way?
---
Vivienne Kennedy reviews The Dog and the Elephant, playing in the Studio at Bristol Old Vic until Saturday 6th February
Written by Matt Grinter and presented by Cuckoo Collective in association with Bristol Old Vic Ferment, The Dog and The Elephant is a one-man, one-act play, performed by Jack Johns.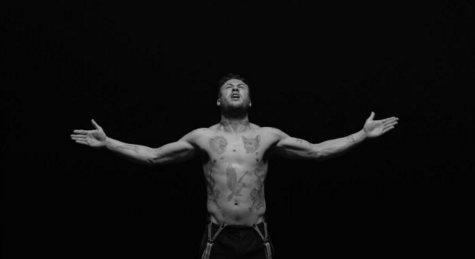 The Dog is a bare knuckle boxer, Bendigo Barlow, his cruel nickname bestowed upon up him as a young boy due to his barking tic, an early indication that he was different in some way…an early indication that as a teenager and young adult he won't always be able to stop himself from using the most inappropriate of language, even when speaking to people he cares for, or should show respect to. An early indication, of course, of Tourette's Syndrome.
Very early on he tells us how many men he has killed, and how many of those deaths he regrets, before reeling off a long list of the various limbs, mostly belonging to other people, that he has broken. We later learn of the callousness of his parents and the harshness of the priest, a man capable of being pious at the exact same time he's having sex with Bendigo's mother; acts that are described in fairly graphic, although at times comical, detail. It's no real surprise that he ends up living within a Romany community.
It's also no real surprise that he soon falls out with them although, as the play is set in and around Victorian Bristol, you perhaps (if you weren't aware of the title) wouldn't expect him to then join a travelling menagerie and become best friends with an elephant. I won't be giving too much away if I say there is no happy ending.
Brilliantly written (you never really expect anything less from a Ferment developed piece), The Dog and The Elephant packs a lot into its 50 minutes. It is performed brilliantly too, by Jack Johns, his gold tooth glinting whenever the light hit it. His portrayal of Bendigo's various motor and phonic tics was sensitive and believable, helped no doubt by working with Anna Croxson, who is credited for "movement".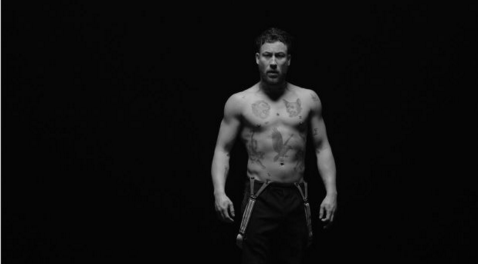 Praise must also go to Dan Greensmith for sound design and composition and to Anna Barrett and Sarah Warren for lighting and set design respectively. Each element complementing the others. And whoever created Bendigo's tattoos, someone who is unfortunately not named on the single-sheet programme, deserves immense credit too for the impressive designs covering his chest, torso and back, his life story told in pictorial animal form.
I found it impossible not to compare The Dog and The Elephant with A Girl is a Half-formed Thing, the one-act, one-woman play that I watched (and reviewed) at Tobacco Factory Theatres a week ago. Both characters had unbearably tough lives and yet one I could feel no sympathy for, while the other, who on paper should be less likeable (what with the killing n' all), really had me rooting for him. The two plays together have made me ask a lot of questions of myself and I would suggest that others who were at the Tobacco Factory last week might also find the comparison interesting.
I really enjoyed The Dog and The Elephant and look forward to seeing Cuckoo Collective's next project, The Rat Will Eat Its Young, which they hope will be part of Bristol Ferment later in the year.
4/5
Reviewed by Vivienne Kennedy for 365 Bristol - The leading events and entertainment website for the city
For further information, including performance times and ticket prices, visit www.bristololdvic.org.uk. You can also follow them on Facebook or Twitter.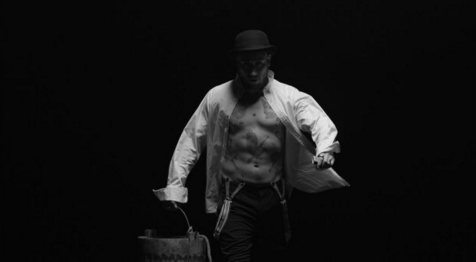 ---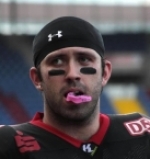 James Anderson
Born and raised in the suburbs of Swansea, Jimmy moved to Bristol back in 2004 to attend university. Passionate about live music, sport, science and nature, he can usually be found walking his cocker spaniel Baxter at any number of green spots around the city. Call James on 078 9999 3534 or email Editor@365Bristol.com.