The Damned live in Bristol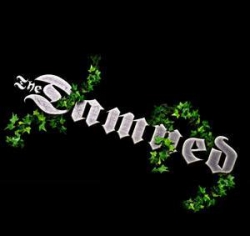 Posted on: 2013-12-02
---
Miri Teixeira at Bristols O2 Academy.
Acclaimed punk rockers The Damned returned to Bristol to unleash their thunderous sound upon an ever enthusiastic and loyal fan-base.
The band took to the stage in barnstorming fashion with front-man Dave Vanian leading the charge as always, whipping the crowd into hysterical frenzy whilst valiantly battling through a minor technical hitch which saw his earpiece break during the first two songs.
Ever alive to audience demands The Damned rallied the already adoring throng to their riotous cause with an early airing of their first single and bona-fide what-ever-the-genre classic New Rose which explosively belies it's thirty seven years.
History has seen The Damned settle upon a line-up of Vanian up front, Captain Sensible on guitar, Monty Oxy Moron on keys, Pinch on drums and Stu West on bass. This seems to suit the group well, and there is a visible camaraderie and fondness for each-other that renders their sound tighter than one might expect from such an established band. There is no 'going through the paces' for The Damned.
The resounding audience opinion, which I myself have to agree with, was that the set-list was a masterpiece in building crowd participation and anticipation. After an explosive welcome The Damned continued with a collection slower, moodier and more gothic numbers, progressing through their chameleon of a career to finish on the punchy, loud and angry songs that got everyone in O2 rocking. All the big hits were aired including a rousing Eloise, I Just Can't Be Happy Today and Love Song. Each song being warmly welcomed amid bursts of witty banter between both the band themselves and the band and audience. Captain Sensible was in particularly fine and self-depreciating form, including the telling of a colourful tale of long-ago pranks played on the band by support act The Ruts, complete with a declaration of the revenge to come!
Despite the rowdy nature and fierce delivery of the songs, the night felt pleasingly laid back, devoid of any bad-feeling and full instead of camaraderie. The stage was decorated with the number '13' projected in lights, and each band member seemed comfortable to be there, proud of their undeniable legacy and warmly appreciative of being able to draw such a passionate audience.
There was singing, dancing and the odd affectionate heckle from loyal fans who showed up in an colourful (with those colours being mostly black) array of outfits and were a happy mix of punks, goths, rockers and people simply in tune with the music. The assorted crowd, including the pleasingly high number of young converts amongst the more seasoned campaigners, seemed to know the words to every song and enthusiastically accompanied Vanian through each and every-one.
The Damned never just play and leave, there is always a show. Nothing too over-the-top, but enough to excite, amuse and unite even the most boisterous of crowds of which this was most certainly one.
Thursday 28 November. Bristol 02 Academy.
---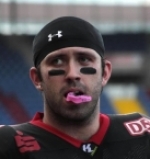 James Anderson
Born and raised in the suburbs of Swansea, Jimmy moved to Bristol back in 2004 to attend university. Passionate about live music, sport, science and nature, he can usually be found walking his cocker spaniel Baxter at any number of green spots around the city. Call James on 078 9999 3534 or email Editor@365Bristol.com.