The Complete Brandenburg Concertos at St George's - Bristol Live Music Review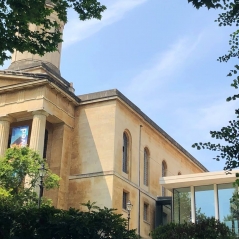 Posted on: 2019-01-28
Sure, it's often a tricky, complex piece crammed with nuance and virtuosity; but, well, it just felt as if they needed to inject that all-important vibrancy and fire back in to Bach.
---
Bach, that undisputed titan of the Baroque period, was a man who knew how to pen a cracking classical piece or two. Just a cursory glance (and listen) will point you in the direction of some his most epic works: Goldberg Variations, St Matthew Passion, Mass in B Minor, The Well-Tempered Clavier, and The Art of Fugue, not to mention a colossal back catalogue of other instrumental masterworks. Prolific and brilliant, his musical legacy continues to enchant and astonish concert-goers to this day.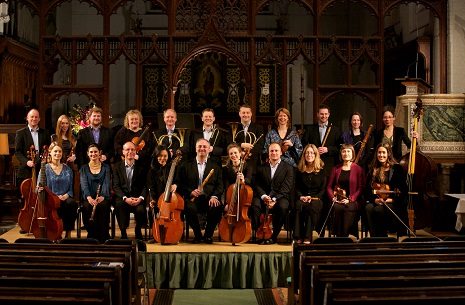 But perhaps not quite so much when period instrumental ensemble Florilegium took to the stage of St George's for a performance of Bach's Brandenburg Concertos. This was in no fault of the composer, who has of course been long since dead and has no control over how his works are recreated and performed in the modern concert hall, and there were times throughout I was convinced ol' Johann Sebastian was tossing and turning in his grave as much as I was wincing occasionally uncomfortably at the collective's frequently meandering recreation on the venue's sacred stage. A night of peaks and troughs, ups and downs indeed.
Brandenburg Concertos were actually written by Bach for the Margrave of Brandenburg in 1721 as a kind of bribe for courtly employment, and one that ultimately failed. Nevertheless, the collection of pieces - six in all, originally titled Six Concertos with Several Instruments, and widely believe to have been curated from a collection of the composer's previously written works - demonstrated again Bach's towering talent. Elaborate, skilled, virtuosic, utterly brilliant, it's arguably a body of work which, with its bright and breezy tunes and overall energetic zest, is arguably one of the more accessible of his pieces, even for people who aren't usually that keen on classical music.
And that bright and breeziness was part of the problem for, if anything, Bach's compositions are works which require an unbridled flurry of guts and gusto, ooomph and energy, mettle and moxie. There were moments when the ensemble upped the ante and fired it up with the spirit and verve it required, but there were slips and an often unshakeable sense of torpidity and slugglishness, of that they might have been having an 'off' night and their thoughts were elsewhere.
Brandenburg Concertos is an assemblage of music which is by turns beautiful, effervescent, melancholic, joyous, dazzling, exquisite, and Florilegium's decision to play them in reverse order from last to first was an inspired one, tipping things on its head and giving it all an interesting, newly interpreted dynamic gloss. Number 6 started in a low-key, almost drab, damp, limp rendition instead of the kind of throat-grabbing, jolt-you-out-of-your-slumber playing of ebullience, life and vivacity it requires. Things improved the more the ensemble got into it though, intermittently finding the necessary peppiness and zing that dragged it out of its opening listlessness. A few instrumental clunkers didn't go unnoticed either.
Bach's understanding of the instruments and the way he incorporates them here weaves a genuine wow factor with violin, flute, harpsichord, string and trumpet stand-outs charmingly working their way marvellously and magically throughout the work. Harmonics blend with counterpoint, melody, rhythm and plenty of propulsive flurries. But marvel and magic was, it pains this reviewer to say, disappointingly absent from this interpretation of Bach's usually scorching, stunning work.
Maybe they were tired, maybe they hadn't rehearsed enough, maybe conjuring up the requisite passion and push was a struggle that night; I don't know, but any hardcore Bach aficionado (and I'm one) who'd forked out top-price tickets would have surely come away feeling a bit short-changed, while the sprinkling of gig-goers giving it a final standing ovation were presumably friends and family of the performers rather than serious Bach acolytes. Sure, it's often a tricky, complex piece crammed with nuance and virtuosity; but, well, it just felt as if they needed to inject that all-important vibrancy and fire back in to Bach.

---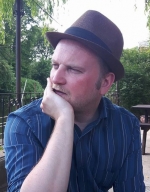 Jamie Caddick
Jamie is a writer, blogger, journalist, critic, film fan, soundtrack nerd and all-round Bristolian good egg. He loves the music of Philip Glass, the art of Salvador Dali, the writings of Charles Bukowksi and Hunter S Thompson, the irreverence of Harry Hill, and the timeless, straw-chomping exuberance of The Wurzels. You can sometimes find him railing against a surging tide of passing cyclists, or gorging himself senseless on the Oriental delights of a Cosmos all-you-can-eat buffet.