The Cher Show at The Bristol Hippodrome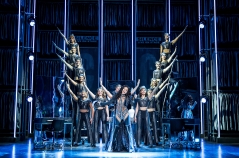 Posted on: 2023-01-26
A glittering tribute to the Goddess of Pop
---
What's better than one Cher? Three Chers, of course! And that's exactly what this show offers up on its feel-good journey, following the evolution of the "Goddess of Pop", from humble beginnings to cosmic stardom.
As soon as I saw the stage, cleverly framed by wigs Moira Rose would be proud of, I knew we were in for something as campy, glamorous and uplifting as Cher herself.
This production – directed by Arlene Philips – is split into thirds, and the first tells the story of Cher's upbringing, which is brought to life by Millie O'Connell as young Cher. This early portion of the story showcases her vulnerable but boisterous approach to life as she made her way through school and eventually into show business. O'Connell pays homage to the affectations of Cher's persona with clear vocal prowess and has a natural chemistry with Sonny, who's played by Lucas Rush throughout the production.
Once the Sonny and Cher show takes off, Danielle Steers takes her turn in the role. The first thing you notice (okay maybe the second, after the gold spangly jumpsuit!) is her seemingly effortless vocals. As Cher and Sonny's marriage hits the rocks – with Lucas Rush bringing a convincing edge of malice to the part – the songs get more and more powerful. There's a brief rendition of 'Bang Bang', followed by a devastating cover of 'Song for the Lonely', dedicated to the broken-hearted and battle-scarred.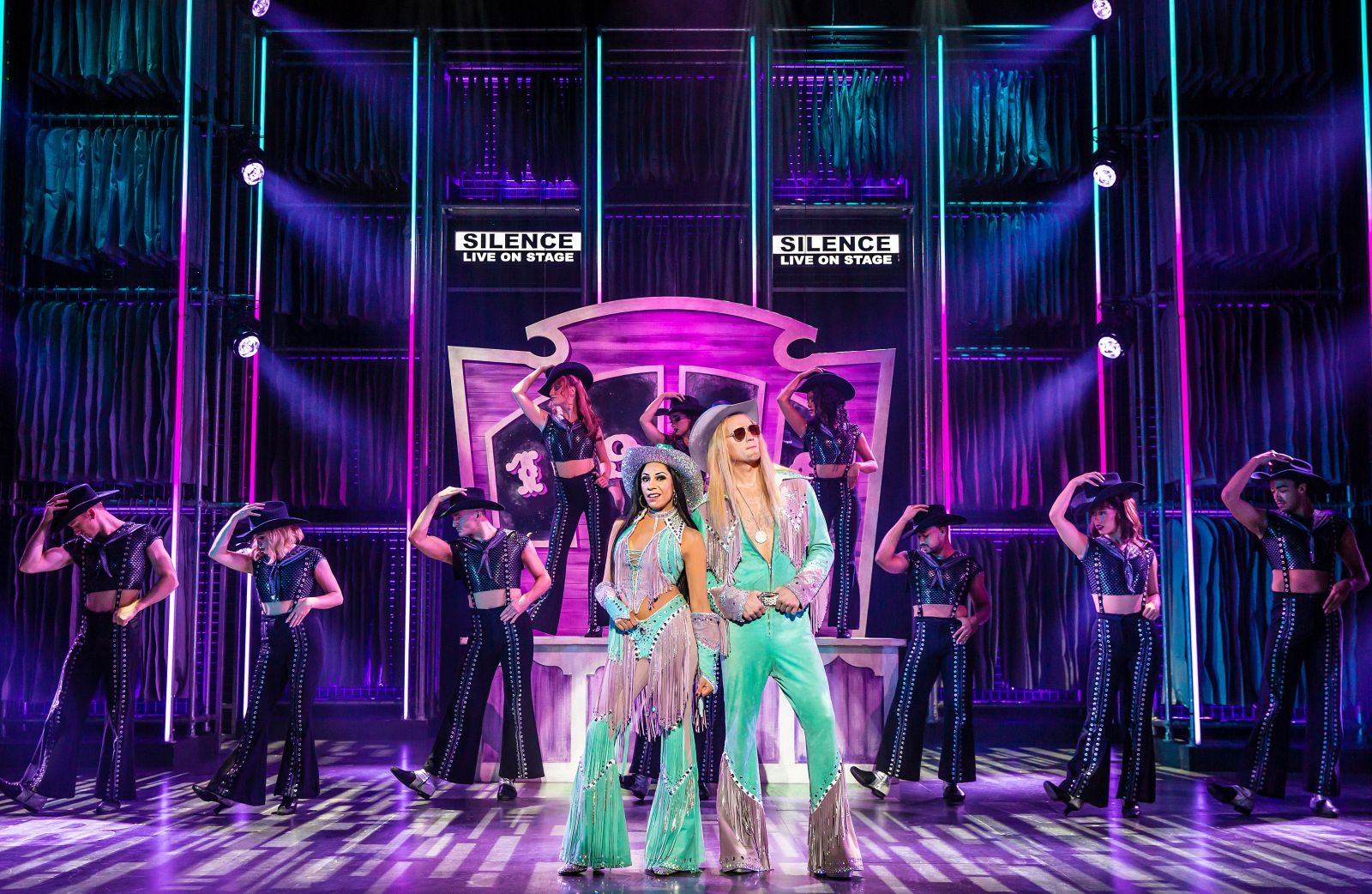 The years tick by (with the help of some imaginative visual clues) and Debbie Kurup brings both charisma and maturity as Cher in the last chapter of the trio. It's in her capable hands that we see relationships with the likes of Gregg Allman (Sam Ferriday) unfold, and watch her grapple with her changing career. As the show draws to a close, we leave Cher at both the beginning and end of an era. Sonny has passed away, but she's got an Oscar for Best Actress in her back pocket and seems closer to self-acceptance than ever. All three Chers come together to encourage each other, and there's a noble takeaway about self-love and finding compassion for your younger self too.
It's worth giving a shout-out to the ensemble, who were a huge asset to the show, with a versatility that added depth to every step of the timeline. Oti Mabuse's choreography was consistently gorgeous to watch; at one point it seemed there was even a nod to Chicago's Cell Block Tango, but the eye was never drawn too much from the core cast. Another honourable mention goes to Tori Scott as Cher's mother Georgia, whose clear and unaffected voice was an utter delight to hear.
You don't go to see The Cher Show without high hopes for the costume department, and it didn't disappoint! There were satisfying references to '70s silhouettes and '80s glamour, but for the most part, it was sexy biker chic with lashings of Cher's signature sparkle.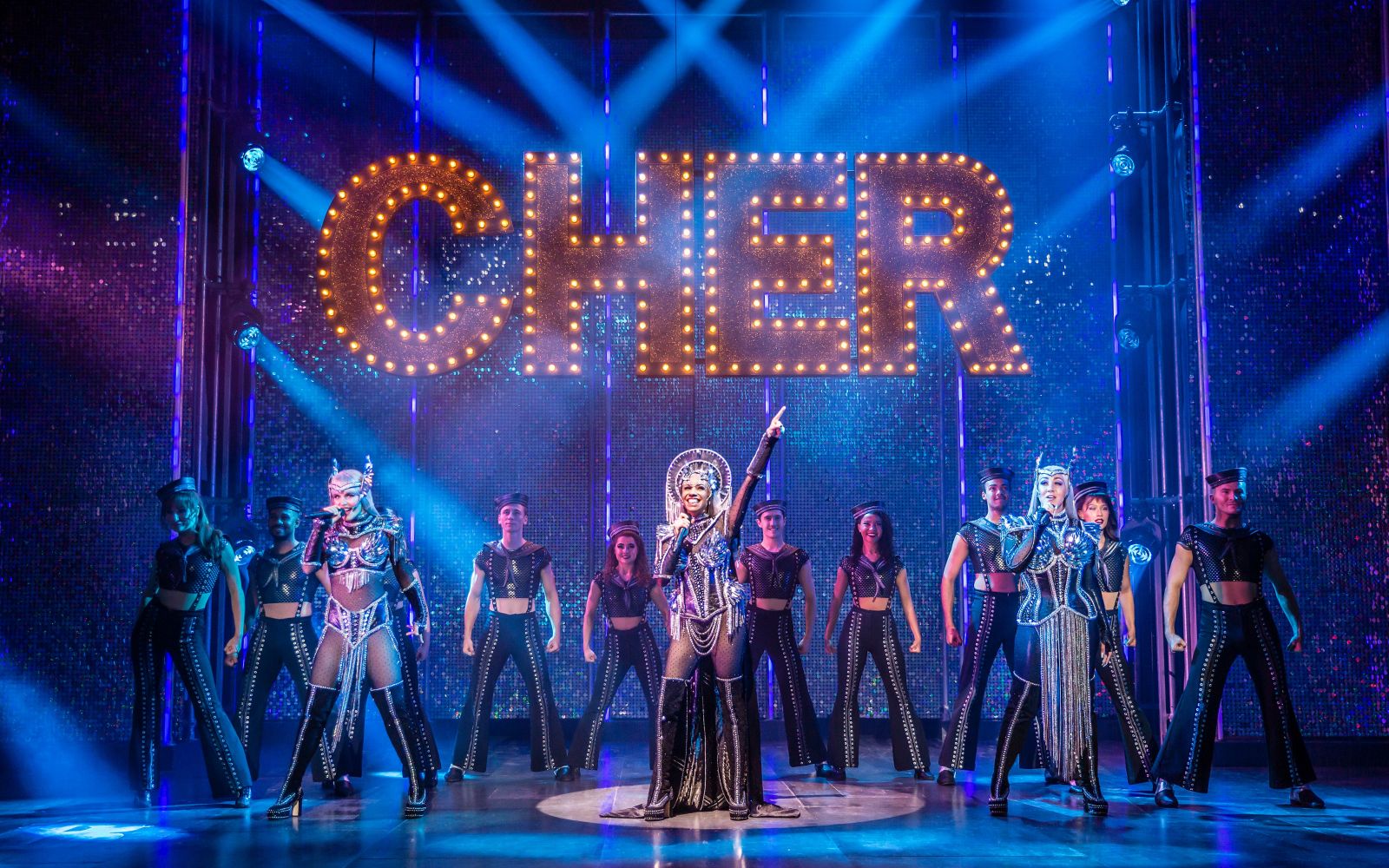 Lastly, there were undoubtedly some superfans in the audience at opening night, who I'm pleased to say were rewarded by a sing-along medley including some of the biggest hits at the end. This successfully dialled up the atmosphere to maximum joy – Cher fan or not, you couldn't leave without a smile on your face.
Tickets for The Cher Show at The Bristol Hippodrome (which runs until Saturday 28 January) can be found HERE.
---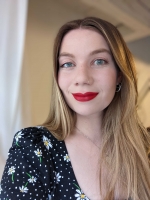 Alys Marshall
Alys is a full-time copywriter, avid reader and podcast enthusiast currently based in Henleaze. As a recent transplant from the North, she's keen to explore everything the South West has to offer, but is especially interested in exploring the food, art and culture scene in Bristol.