The Burger Joint on Whiteladies Road - Bristol Food Review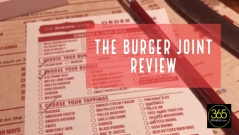 Posted on: 2018-08-22
The Burger Joint may not present the punky interior of its competitors; but what it does have is exciting flexibility with ordering, a varied yet reliably quality menu and, friendly service; forever a treat in my book.
---
Being one of the first patty parties to arrive in the city, The Burger Joint is an established and revered burger restaurant chain in Bristol and has been for nearly ten years. But they're keeping up with the times, too. Today marks the dawn of a brand-new veggie and vegan menu, as well as the entrance of more meaty offerings, toppings and, sides. There's lots of competition nowadays, but they're revolutionising alongside.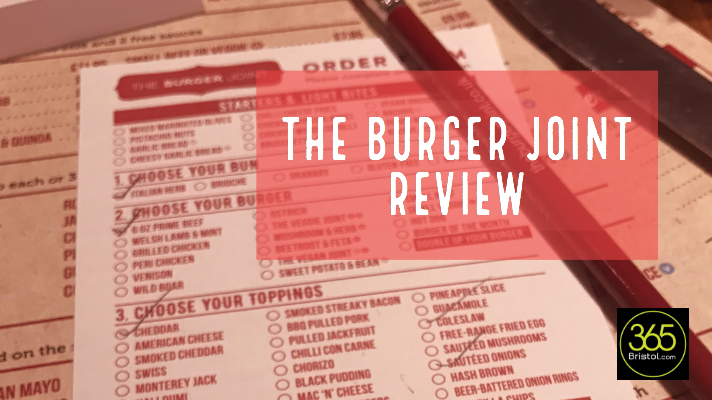 Last week, 365Bristol received an invite for Burger Joint's sparkly new menu launch, and as a Bristol student, of course, I was excited about this. Burger Joint's Whiteladies settling has long been a hotspot for group munch, with its proximity to campus and, the impressive array of discounts.
Many of us know the deal. Burger Joint is like no other: you can completely customise your perfect patty, right down to the accompanying sauces. Using the colossal checklist, you curate your very own stacked feast by choosing a bun, a burger, toppings and a side. Intrigued to see how they could switch up this familiar routine, I arrive at the Whiteladies with an open mind and a growling stomach.
We descend into their half-underground restaurant to find tables crammed with Bristol's prominent foodies and receive warm, genuine greetings from staff members and restaurant owner Dan. We order a drink of our choice. I opt for a glass of pinot (£3.95).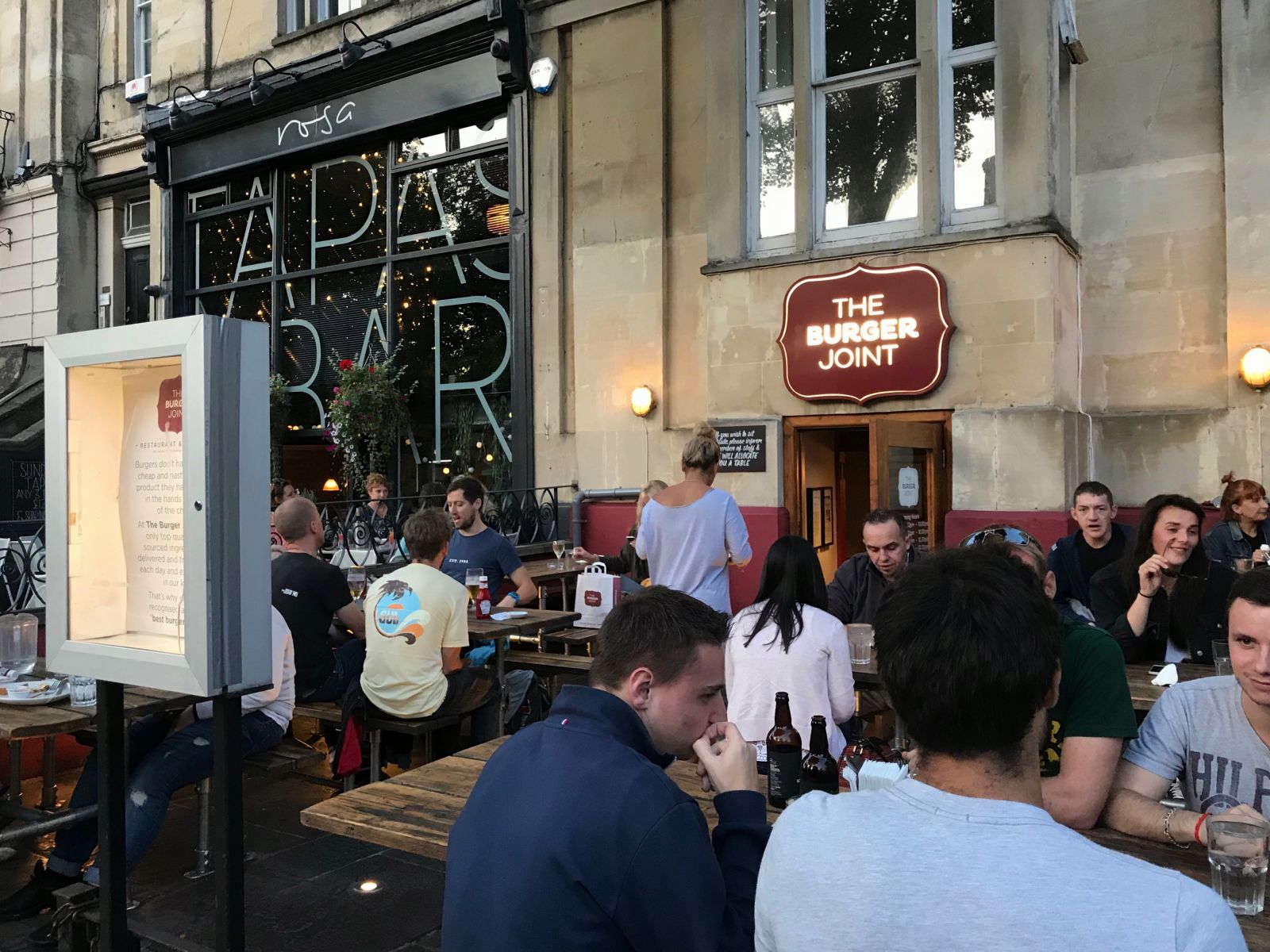 As it approaches it's 10th anniversary; The Burger Joint is acutely aware of how times, and diets, have changed in recent years. With this, it seems like the right time for the restaurant to launch its new veggie and vegan menu. Although a staunchly meaty eatery in my mind, this shiny new compilation begins to shift my preconceptions.
The Joint now offers a range of herbivorous patty-subs including veggie and vegan burgers, a beetroot-feta number and even a spicy sweet potato, bean and quinoa creation. To go with, diners can chow down on toppings such as jackfruit and pineapple slices drenched in vegan garlic mayo. It's a substantial amendment, and will undoubtedly widen their consumer base - good news for a booming local business!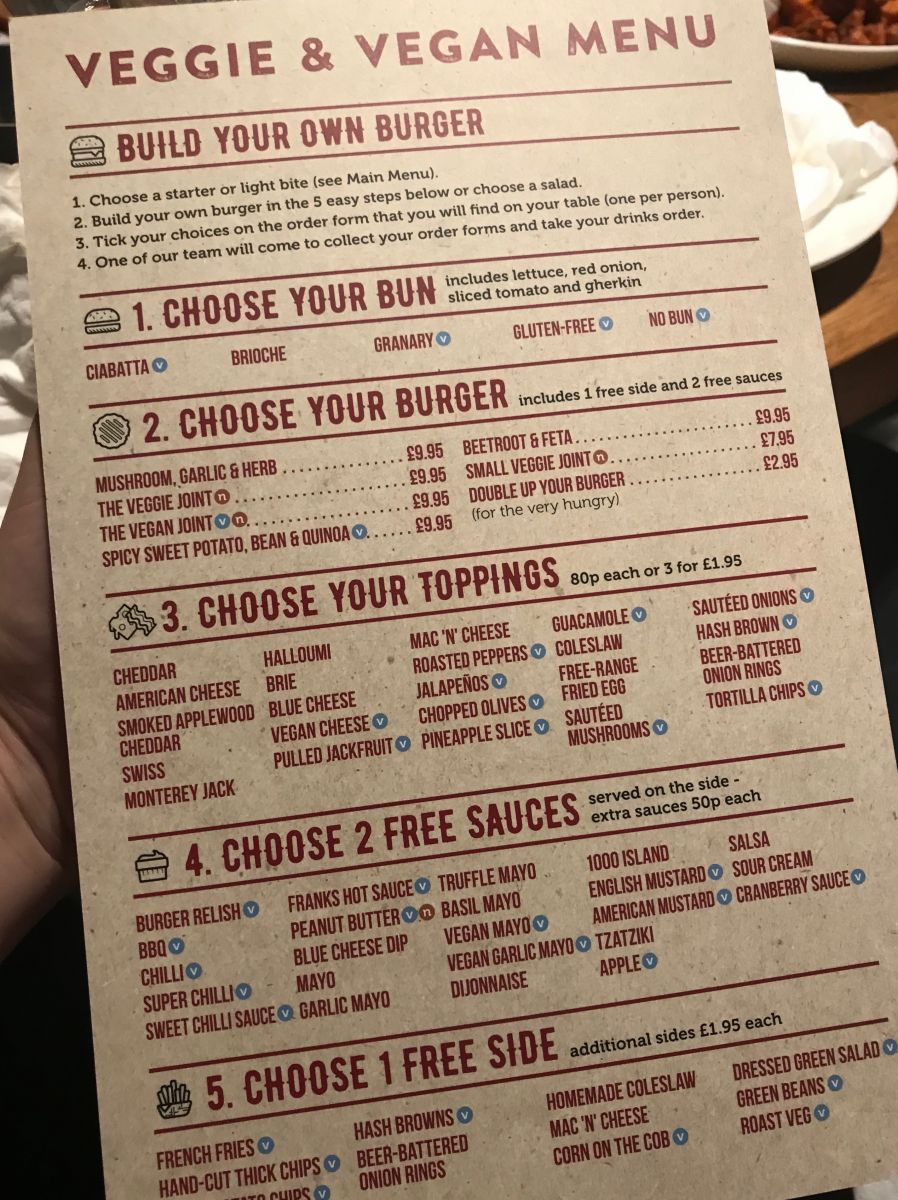 I try a nibble of their new veggie burger: it's more cohesive and soft than I expected, carrying a progressive spicy aftertaste. I'm not a vegan or a vegetarian, so admittedly, I'm not the best judge. But, our culinary neighbours also seem pleasantly surprised. We soon move toward familiar territory: good old meat.
Adding to their original offerings are a range of new toppings and tasty sides including a heavy mac'n'cheese and dreamy truffle fries. We sample the new ostrich burger: it's incredibly lean, but possibly lacking in that fatty filling that glues a juicy patty together in your mouth. Armed with insight, I begin constructing my ideal gorge.
I opt for a slightly delusional combo. With great table chatter, drinks and excitement, I missed the mark when it comes to complimentary toppings – but it tasted good, anyway. To flesh out my classic 6oz prime beef patty (£9.95), I grab cheddar, chopped olives, coleslaw and sautéed onions (each 90p). To top it off, I add parmesan-truffle fries, baconnaise and place my patty in a light, Italian Herb bun. I'm relieved when my checklist is whisked away: the pressure of burger design is a momentary thrill, albeit a little stressful.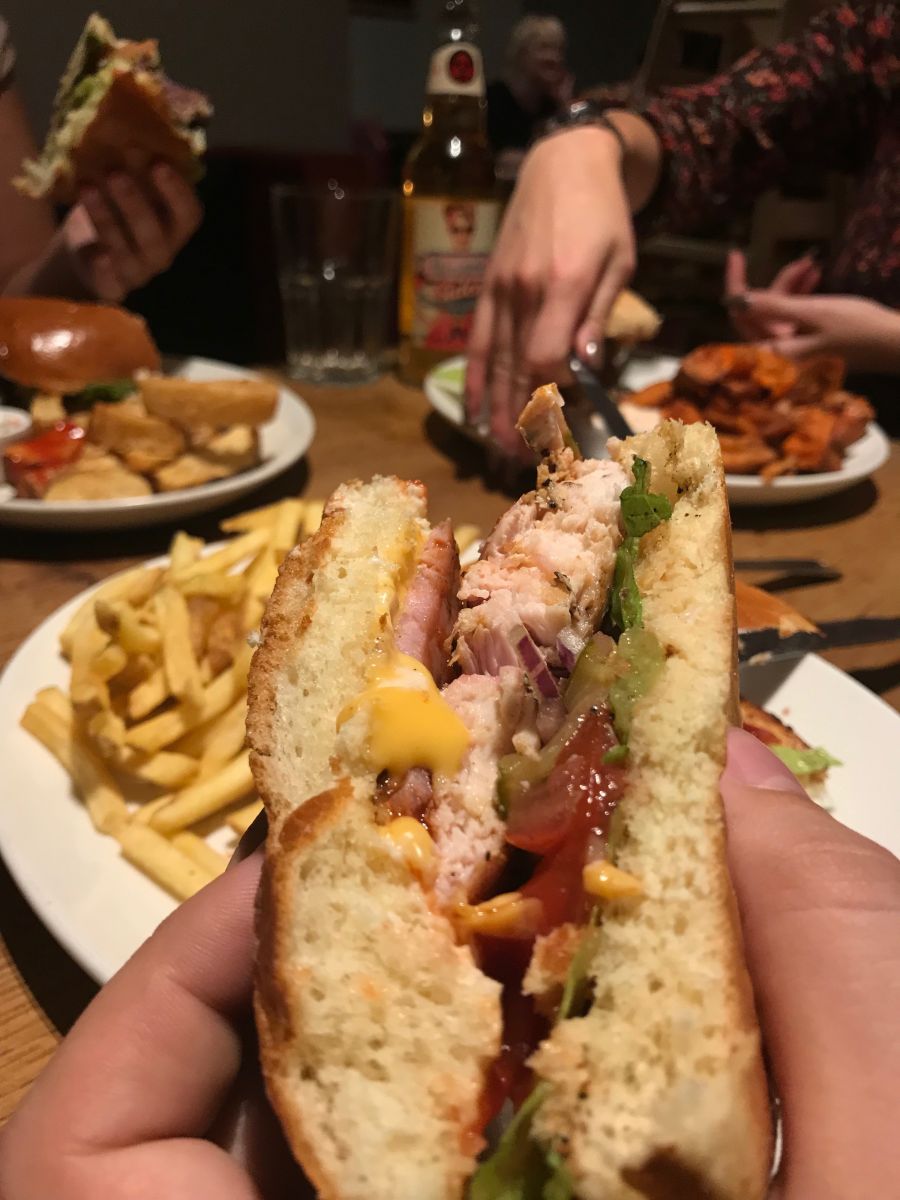 My dinner date opts for a chicken burger with cheddar and bacon.

Dan gives a heartfelt speech as we await our personalised dishes. Last week, the business announced the closure of its Fishponds residence, but Dan assures us that although a 'heart wrenching' decision, it enables the restaurant to look forward with a renewed optimism, and tells us many of the Fishponds employees have kept jobs.
Ecstatic about the new menu, Dan describes the veggie/vegan dimension to be a 'no-brainer,' given the current culinary climate and emphasises the 'fiercely local and independent' nature of the Joint - he hollers to local suppliers Hobbs House Bakery who is seated on the next table.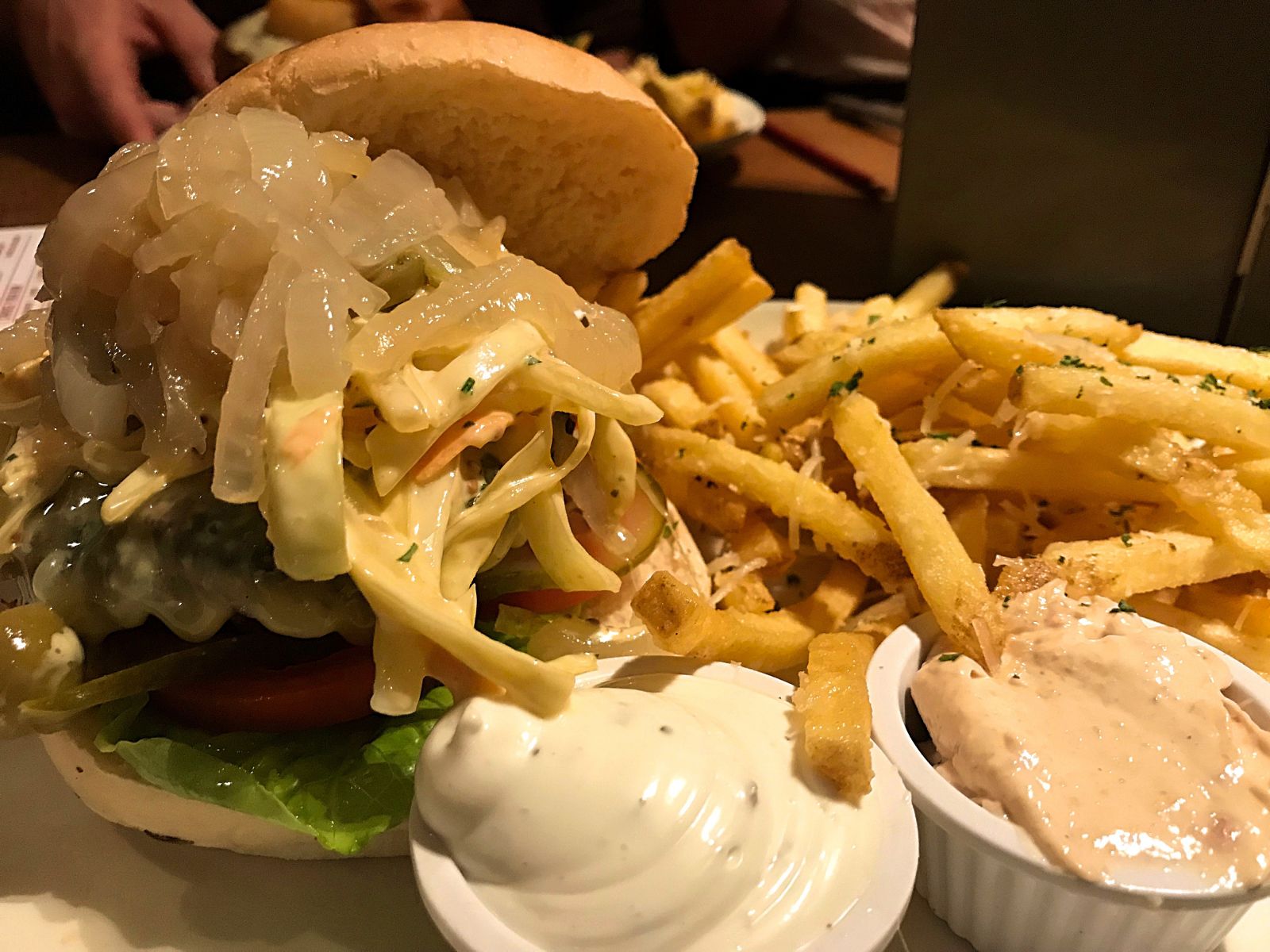 Our food arrives; I'm hungry, I'm salivating, I'm ready. With a first taste of the sautéed onions and beef, I'm reminded of classic burger-van vibes: salty, soft and really scrummy. I love the new parmesan-truffle fries: they're uniquely creamy with a subtle crunch, while their thin cut counterbalances the rich flavour. As I pace through my hefty plate of meaty munch, I feel satisfied. The Burger Joint is always of a certain, reliable quality: and today was no different.
I leave feeling lovely and full. With its safe, neutral wood tables, soft lighting and reddish branding, The Burger Joint may not present the punky interior of its competitors; but what it does have is exciting flexibility with ordering, a varied yet reliably quality menu and, friendly service; forever a treat in my book.


The Burger Joint on Whiteladies Road is located 83 Whiteladies Rd, Bristol, BS8 2NT. Their North Street residence can be found at 240 North St, Bristol, BS3 1JD.
---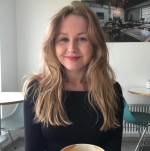 Kate Hutchison
Kate Hutchison, co-Editor 365Bristol.com & Editor 365Bath.com
Kate is a recent Philosophy graduate and freelance writer with a passion for digital content, music and lifestyle journalism. Find Kate in a coffee shop, on Twitter or email kate@365bristol.com.