The Burger Joint - Food Review in Bristol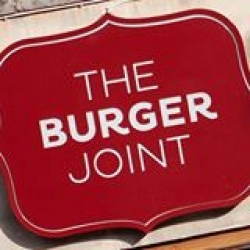 Posted on: 2016-01-13
That The Burger Joint was packed to the rafters on an early evening at the beginning of the week is pure, unquestionable testament to the quality of the food and indeed the sheer impressively colossal portions.
---
On a bitterly cold Tuesday night in January, hordes of hungry burger aficionados were seeking gastronomic solace at The Burger Joint on Whiteladies Road in Bristol - and with burgers as sensational as this it's easy to see why.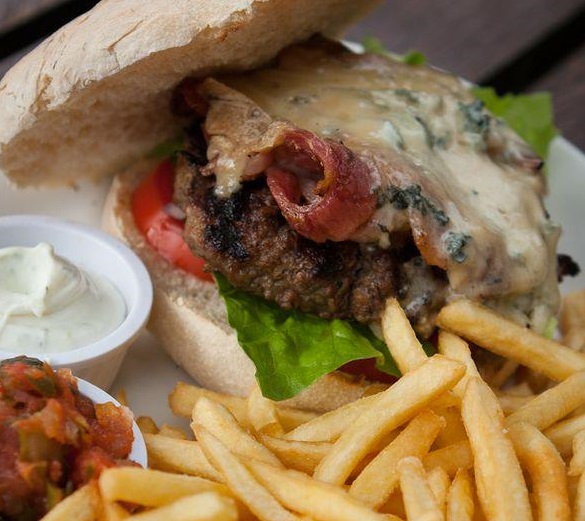 Owner Dan Bekhradnia set up The Burger Joint here in 2009 and later expanded with another equally popular restaurant on North Street. But this venue - the progeny of it all - is still pulling in the punters with food that dishes up plates of tantalizingly magnificent meat/bun combos and plenty of mouthwatering wow factor..
The main entrance is on Whiteleadies Road but descend some steps into the basement setting and you walk into a warm, welcoming venue where the light is low key and ambient and the decor aesthetically minimal with cream and terracotta walls, wooden tables and chairs, and the occasional framed music pics including the likes of John Coltrane and The Beatles dotted around the place.
True, the initial fervour and buzz that was met with the vociferous unleashing of the 'dude food' craze a while back has calmed down somewhat, and the proliferation of burger restaurants across the city has resulted in something of a saturation point. But - as has been clearly evidenced with a few recent high profile but ultimately unsuccessful ventures - time will prove that the best of them will stand the test of time. The Burger Joint has unquestionably and victoriously done just that, helped in no small part by the fact that all the produce is locally sourced and the meat is procured from the superlative Ruby and White Butchers directly opposite.
The Burger Joint is unique from other restaurants in that you can create your own burger by running through the menu slips and ticking off your preferred starter or light-bite and the type of burger, fillings, sauces and sides you want. A novel, DIY approach that lets you construct your own bespoke burger, allowing you to make it as traditional or unconventional as you like.
I kicked off with bruschetta featuring fresh chopped tomatoes, garlic & basil (£ 3.95) which was an exemplary version of this simple but tasty starter. The lightly toasted crostini slathered with a heap of finely chopped, sweet, juicy tomatoes for an exquisite fusion of crunchy, soft and utterly delicious flavours. My brother's BBQ chicken wings (£3.95 for a portion described as small but was in fact impressively large) were beautifully char-grilled in an oaky, smokey BBQ sauce, the meat tender, unctuously moist and sweet.
My wild boar, chorizo and blue cheese burger with lettuce, red onions, sliced tomato and gherkins (£10.95) was a pure, unadulterated burger behemoth. The wild boar was faultlessly cooked, tender and packed full of rich flavour, although my poor topping mix invariably meant the chorizo was rendered undetectable through the pungent blue cheese, while the hand cooked thick chips - the first side is free with each burger - were superbly crunchy on the outside and beautifully fluffy on the inside.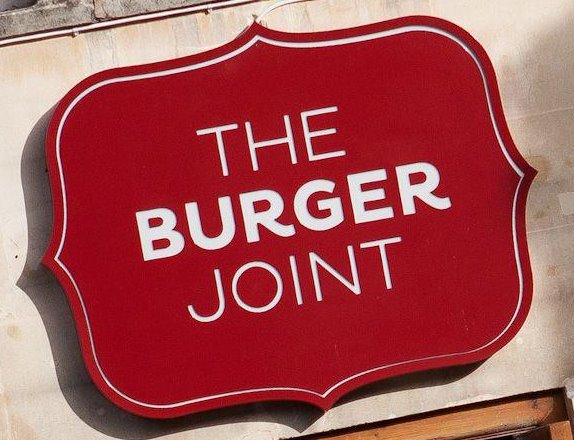 My brother's kangaroo burger (£10.95) was very lean, not dry and possessed a supremely gamey flavour, while his rather unorthodox addition of peanut butter added a wonderful creaminess combined with the lovely, sweet savoury taste. The mountain of fresh jalapenos added an intense, fiery piquancy, while his sweet potato chips were wonderfully soft on the inside and encased by a charred, crispy skin.
I was almost full to bursting, but not so full I wasn't seduced by the temptation of a warm chocolate brownie with vanilla ice cream and chocolate sauce (£3.95). Home-made with a crispy shell that cracked open to ooze out warm, indulgently gooey chocolate, it was complimented by a gargantuan scoop of ice cream and was the best dessert of its kind I've tasted in a very long time.
Ever the coffee connoisseur, my brother rounded things off with a double espresso shot (£2.00), sourced from the Clifton Coffee Company, which boasted an amazingly robust flavour and very little bitterness.
That The Burger Joint was packed to the rafters on an early evening at the beginning of the week is pure, unquestionable testament to the quality of the food and indeed the sheer impressively colossal portions, which represent superb value for money. Business is going so well, in fact, that the franchise is also expanding to another restaurant in Fishponds which opens in the next few weeks and is sure to lure in the meat-mad masses on the other side of town.
Needless to say you won't be stopping off for a KFC en route home after you've gorged on the belt-loosening portions here. Vibrant, unprententious, buzzy and staffed by enthusiastic, friendly staff, The Burger Joint is, in fact, the burger king when it comes to offering the best food of its kind in Bristol.
5/5
The Burger Joint has three locations around Bristol so you'll never be short of options for a burger in the city. For more info please visit www.theburgerjoint.co.uk. Jamie's meal was at the Whiteladies restaurant but you can also find them in Bedminster and Fishponds.
Reviewed by Jamie Caddick for 365Bristol.com, the leading events and entertainment website for the city.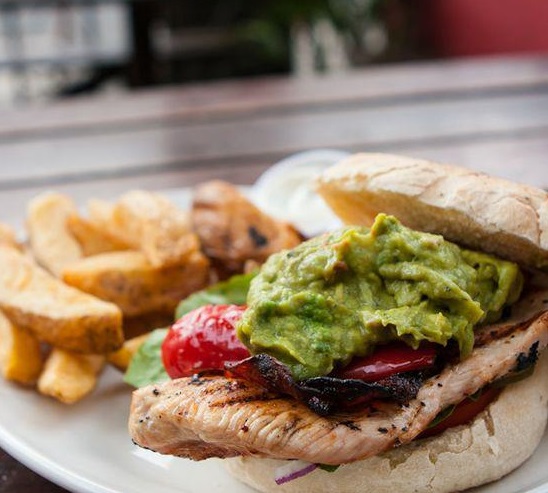 ---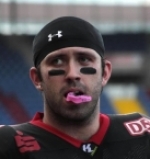 James Anderson
Born and raised in the suburbs of Swansea, Jimmy moved to Bristol back in 2004 to attend university. Passionate about live music, sport, science and nature, he can usually be found walking his cocker spaniel Baxter at any number of green spots around the city. Call James on 078 9999 3534 or email Editor@365Bristol.com.