Texas at Bristol Colston Hall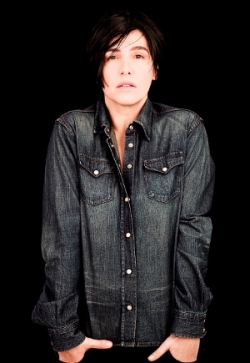 Posted on: 2013-11-14
---
Paul Holbrook reviews Texas at The Colston Hall in Bristol.
It may surprise you and it may make you feel old (as it did me) when I tell you that alt-rockers Texas have been releasing music since 1989! With a career almost hitting the 25 year mark and eight studio albums to date - packed with hits - it's no surprise that the pop rock outfit are still selling out concerts all over the world. The Colston Hall was no different with every seat clambered for and not an empty one in sight.
The current UK tour (on the back of a successful European one) will be taking in 12 dates across the country and will serve as promotion for latest album 'The Conversation' which gets a welcomed airing during the two hour set. Is the album as good as what's come before? Maybe; all the ingredients are there but with Texas not getting the airplay they deserve it's going to be difficult for it to climb to 'White On Blonde' heights of success.
Texas seem to find themselves in an awkward void at the moment; too cool for Radio Two and not fresh enough for Radio One, which is a shame because Charlene and the boys still have that fire in their bellies that has always been synonymous and are still making deep yet zesty music across several genres.
Sharleen Spiteri arrived on stage (her beaming smile the first thing that hits you) and opened with a strong and ballsy rendition of 'Detroit City' which is probably the strongest single from the new album and certainly the best fit to their past discography. It didn't take me long from then on in however to realise that the sell-out crowd – with an average age of 50+ - were not going to keep up with the energy levels of Spiteri and Co. No matter how much she jumped around and screamed "come on!" the best the crowd could muster was a zombified clap-a-long.
You know when going to watch a Texas gig that you're going to be treated to hit after hit and that always makes for a great night out, but with a little bit more encouragement it was abundantly clear that Spiteri had another level to offer if her youthful exuberance on stage would've been mirrored by her fans off it.
The crowd got what they wanted though; classics such as 'Say What You Want', 'Inner smile' and 'Halo' sound just as fresh and sharp as they did on release and left nobody unsatisfied – the new album got a substantial airing and hopefully latest single 'Dry Your Eyes' relaunches a chart career that really shouldn't need that much of a push, I'm certainly ready for another dose of Britpop and based on this evenings fiery and impassioned attitude on-stage, Charlene and the band are too.
The warm-up act were a no frills three-piece band called A Girl Named Johnny who gave us twenty minutes of moody 80's grunge-pop peppered with 50's inspired diner-disco dandiness. Lead singer Karen Anne seemed to be channelling the coolness of Debbie Harry and we got a second dose when she resurfaced on stage with Texas to give us 'The Conversation' which she co-wrote with the band.
As big concerts go, this one was a solid 7/10 but it could've been so much better if met with a youthful crowd and a louder appreciation for a band that are still doing their thing with as much attitude and flair as they have done for the past three decades.
---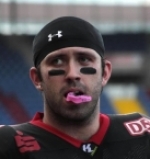 James Anderson
Born and raised in the suburbs of Swansea, Jimmy moved to Bristol back in 2004 to attend university. Passionate about live music, sport, science and nature, he can usually be found walking his cocker spaniel Baxter at any number of green spots around the city. Call James on 078 9999 3534 or email Editor@365Bristol.com.