Sunday evening at the 2019 Bristol Jazz & Blues Festival - Live Music Review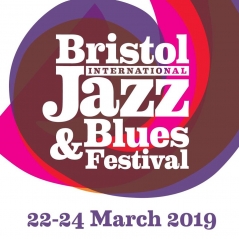 Posted on: 2019-03-26
A wonderfully varied showcase of some of the world's finest jazz music.
---
Arguably the most exciting programme of this year's Bristol International Jazz & Blues Festival fell on the final night of the weekend, as the Anson Rooms and St George's Concert Hall were brought to life by the likes of Dennis Rollins, Soweto Kinch and legendary saxophonist Pee Wee Ellis. We were lucky enough to catch three of the most eagerly anticipated shows on what was always certain to be a mesmerising Sunday evening.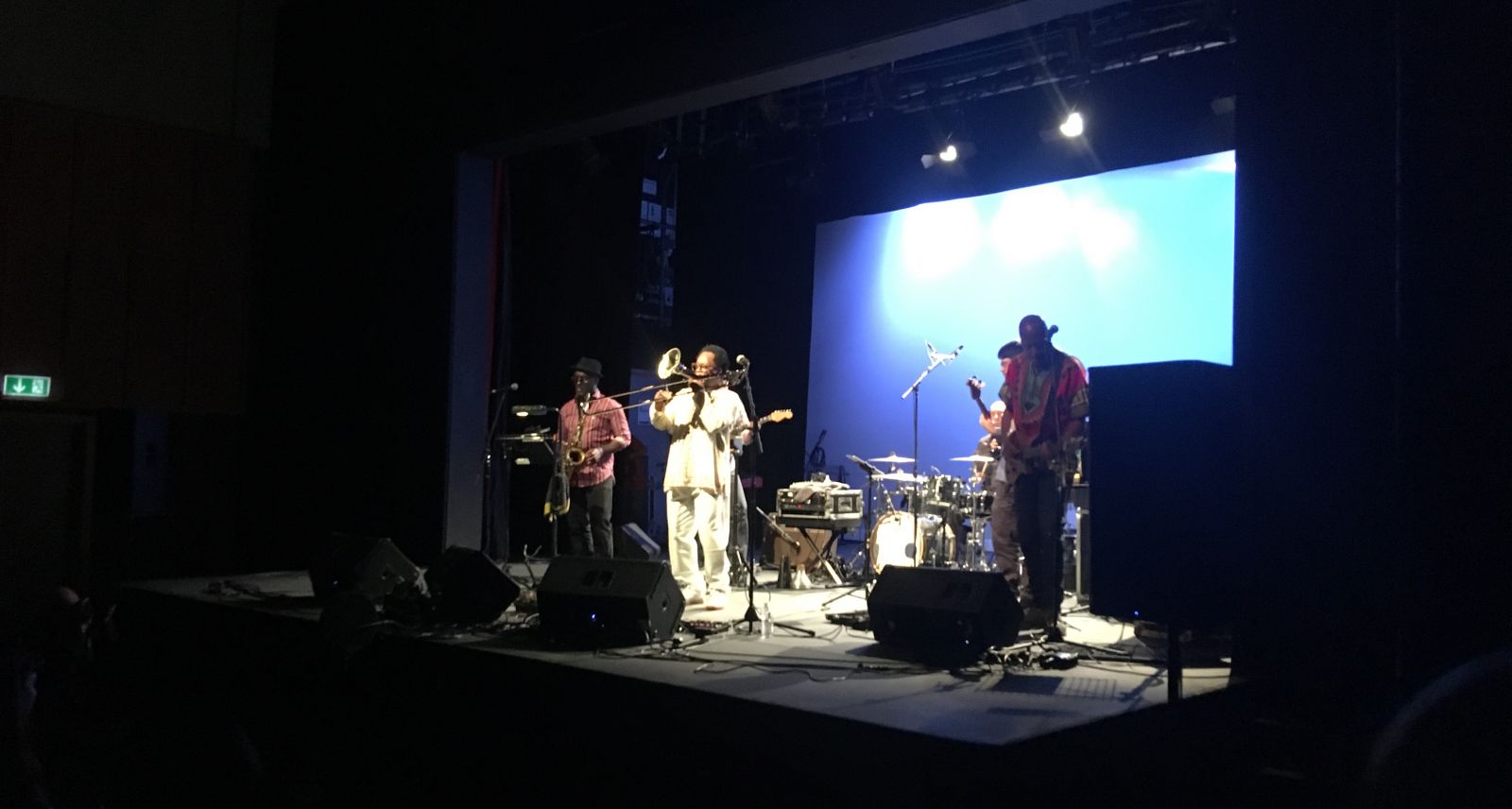 Having unfortunately missed out on the first two days of the 2019 Bristol Jazz Festival programme that was occupied by renowned artists like The Herbaliser, Yazz Ahmed and Julian Seigel among others, our excitement for three vastly different but equally accomplished artists on the Sunday evening bill was palpable.
An hour and a half of English jazz trombonist Dennis Rollins' Funky Funk was first up, which combined Rollins' own virtuosic musicianship with a band consisting of sax, guitar, bass and percussion. The crowd's spirits were lifted from the get-go by the band's feel-good style, and each of the four musicians on stage were given equal opportunity to show off their skills with extended solos. I felt that the performance would've been better suited to an all-standing venue to give the crowd room to dance, but regardless of The Anson Rooms' tiered seating structure, almost everyone in attendance was on their feet by the end.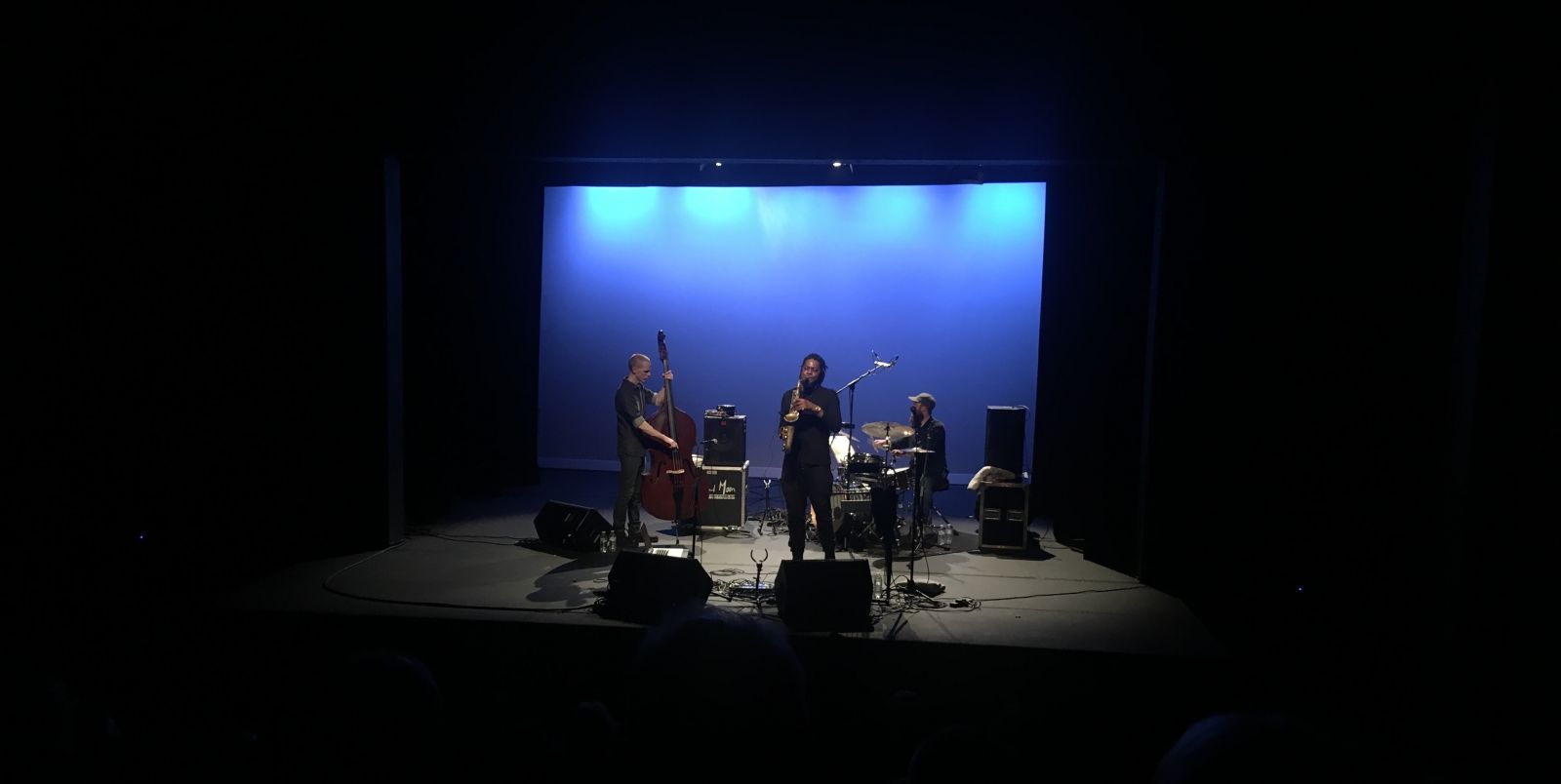 London-based jazz alto-saxophonist/MC Soweto Kinch's three-man live show represented a massive shift in atmosphere as he took the stage at the same venue an hour after Dennis Rollins, as he bought the tone down to ground level with extended sax solos and occasional spoken word material from his latest album, Nonogram. His skills as sax player are matched by intelligent and well-layered lyricism, and his live show was perfectly accompanied by Will Gaser and Nick Jurd's work on the drums and double bass.
The biggest draw of the evening, however, was legendary American saxophonist Pee Wee Ellis closing the 2019 festival at St George's Concert Hall. The revered musician has played alongside the likes of James Brown and Van Morrison during his career which dates back to the early 1960s, but for the first time in his life he played some of his favourites with a full string section, providing a deeply atmospheric harmony to his soulful improvised sax.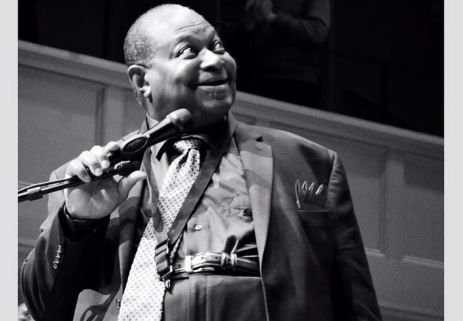 The closing show presented another vastly different experience to Dennis Rollins and Soweto Kinch at the Anson Rooms, but Ellis and his band had the Bristol crowd in awe from the first note to the last. Not many genres of music can make you feel in the way that jazz can - that heady mixture of relaxation, warm appreciation and overall contentedness - and the sold-out Bristol Jazz Festival crowd caught the very best of it on Sunday night.
It's a huge shame that we weren't able to catch the rest of this year's festival, because it truly is a treasure that the city is lucky to have. Among Bristol's diverse landscape of music events, you get the sense that the International Jazz and Blues Festival is rooted in a deep love for music, and the team should be immensely proud of what they produced this year.
---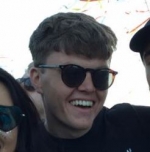 Matt Robson
Having moved to Bristol from Cornwall in 2015, Matt graduated from UWE with a degree in Journalism in 2018. He's keen on a wide variety of musical genres, as well as taking an interest in art and illustration, producing his own work in his spare time. Matt makes the most of Bristol's diverse nightlife and attends gigs and club nights regularly. Get in touch via email at matt@365bristol.com.