Sue - The Second Coming at Bristol Old Vic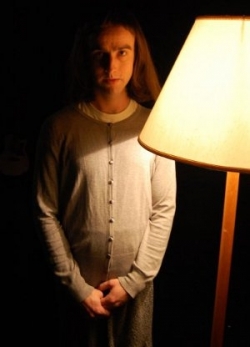 Posted on: 2013-12-20
The piano-wielding prophet returns
---
Dafydd James appears in Christmas cardigan and shapeless grey skirt as his alter-ego, Sue. Sitting in the glow of a coal-effect electric fire, fairy lights and standard lamp with tasselled shade, you may feel like you are in the company of a middle-aged, eccentric aunt. Sue is ably accompanied by a trio of sullen and scary instrumentalists who are all called Sue and dressed in her image.
The journey begins with Sue sharing stories of Christmases from her distant past, through the present, towards a poignant look into her possible future. The remainder of the production is meandering and surreal. Not only do you get the afore mentioned nod to Dicken's A Christmas Carol but also the Nativity, a Darwinian view of evolution and Sue's very own version of The Twelve Days of Christmas, involving much audience participation. Sue becomes the Virgin Mary. Although, she openly admits she did not conceive miraculously by the command of God but due to an encounter in a changing room in Debenhams. Her Joseph, carefully sourced from the audience, in a funny and repetitive verse, confirms he believes in her virginity.
In labour throughout the show, Sue eventually gives birth to the new Messiah, aided by the three other 'Sues.' It would spoil things if I said more - suffice it to say the outcome is unexpected and very amusing.
There are two distinct levels to this production. On the surface it is a wacky romp through the instantly recognisable themes of Christmas. But beneath this cheerful facade lies a darker side. Sue is a lonely spinster and she reflects on loss and loneliness. Yet her indomitable spirit shines through as bright and as large as the star of Bethlehem. It lifts this production out of the ordinary into the extraordinary.
Sue - The Second Coming is showing at The Bristol Old Vic until Saturday 21 December 2013.
Reviewed by Valerie Jones for 365Bristol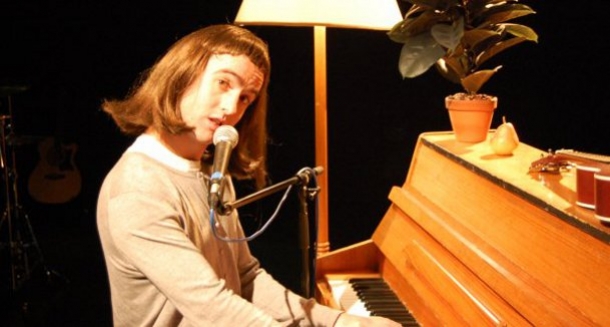 ---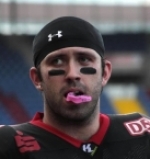 James Anderson
Born and raised in the suburbs of Swansea, Jimmy moved to Bristol back in 2004 to attend university. Passionate about live music, sport, science and nature, he can usually be found walking his cocker spaniel Baxter at any number of green spots around the city. Call James on 078 9999 3534 or email Editor@365Bristol.com.