Spyro: Reignited Trilogy PS4 Review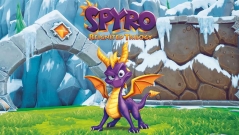 Posted on: 2018-11-25
Toys For Bob wind back the clock to put together fantastic Spyro reboot.
---
It's hard to believe that the original Spyro came out 20 years, I was 5 years old at the time and I have vivid memories of the game and being enthralled with the setting. 20 years later Toys for Bob have completely remade the first 3 games from the ground up for the current generation. It is a wonderful remake of the original Spyro trilogy, it reignites (no pun intended) my inner child where I feel 5 years old again as I explore the dragon realms collecting treasure.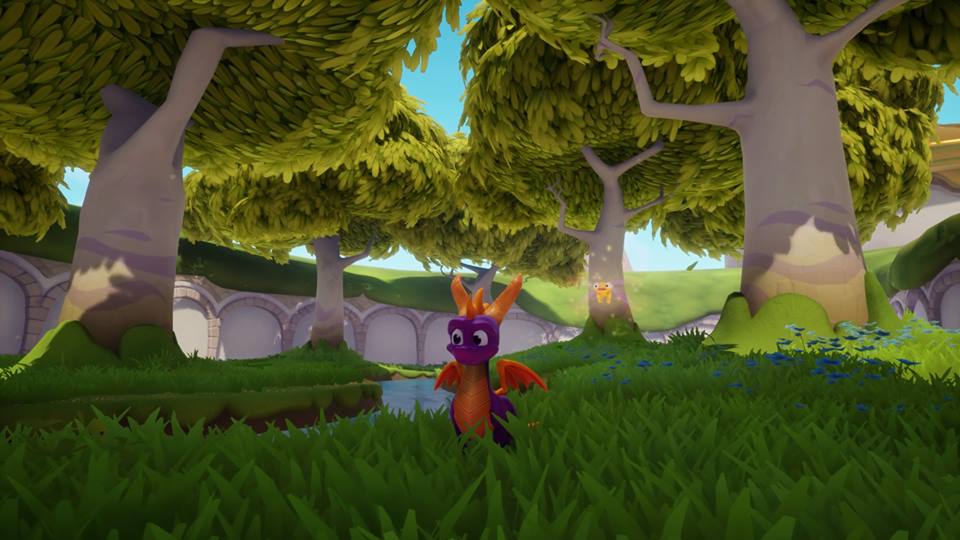 Spyro The Dragon is about the wisecracking titular purple dragon who is on a quest to save his dragon friends in the first game, stop Ripto in the second and finally to find dragon eggs that were stolen from the dragon realms in the third. The stories are fun and don't take themselves seriously, they always have a wink to camera sense of humour which had me chuckling a few times.
The gameplay is a 90's platformer where you collect various objects, something that was popularised by Super Mario 64 in 1996 which other games followed suit such as Banjo Kazooie. You are tasked with saving dragons, dragon eggs, collecting orbs and in typical dragon fashion stealing hordes of treasure. However unlike those games, the task of collecting things does not feel like a chore, I want to seek out every gem throughout the levels. The reason why these tasks don't feel like a slog is because all the collectables are very close together, I never found myself wondering aimlessly because there is always a visual or audio cue where an item is. For instance, you could see a distant glimmer of a gem, or you hear a dragon growing trying to get out of its crystallised prison.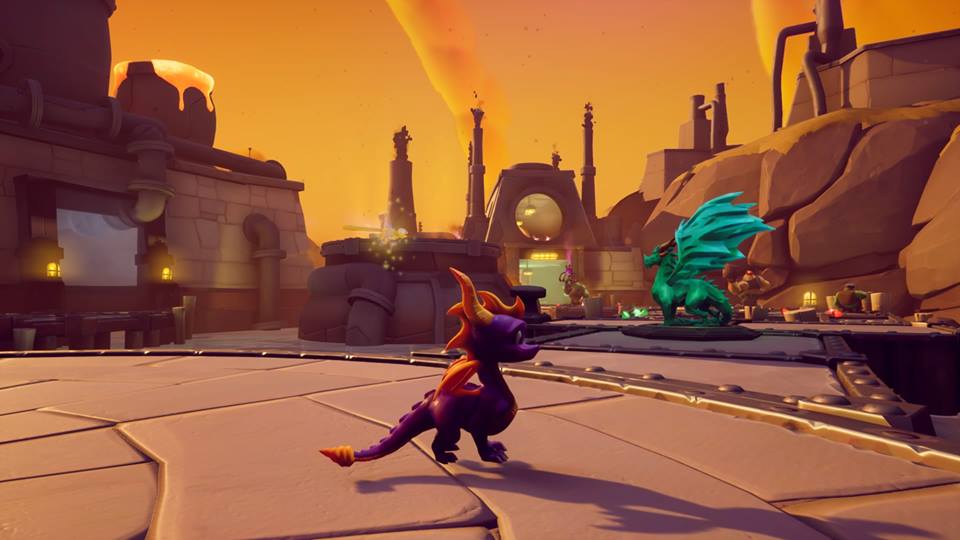 In each game you have a hub world to explore with several levels within, there are anywhere between 4-6 hub worlds which have their own set of challenges and collectables. Plus this is somewhere you can get to grips with the controls, and Toys for Bob have greatly improved Spyro's movement. Spyro on the original PlayStation feels incredibly stiff and slow, it's like he is made of concrete. However in the Reignited Trilogy his speed has been increased and making turns when you charge feels natural and fluid, as well as combat being satisfying as you burn enemy's backsides with Spyro's fire breath.
The presentation has been given a massive overhaul, they have completely remade the graphics and it looks absolutely beautiful. Like the Crash Bandicoot trilogy, Spyro looks like a playable Pixar film everything has a stretchy and over exaggerated look to it with vibrant colours. Spyro during dialogue is more animated, where he is jumping up and down or just tilting his head when hears something he doesn't like. It's not often that a game's visual presentation has me grinning ear to ear. The soundtrack is brilliant too, drummer of The Police Stewart Copeland did not return to score the soundtrack, but Toys for Bob did their best to retain his sounds and beats.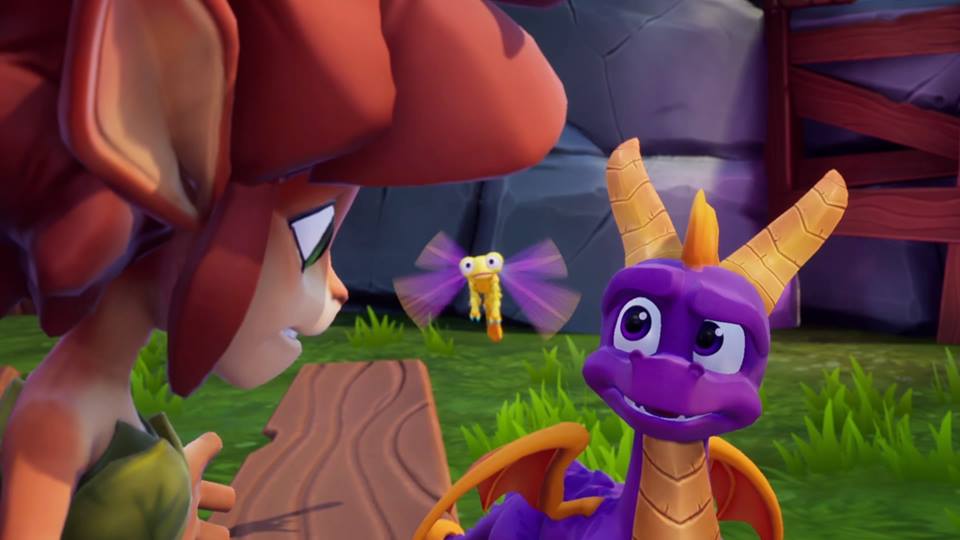 Spyro Reignited Trilogy is a beautiful reimaging for the first three games, where it made me feel like a 5-year-old again where I had a sense of wonder and imagination. Toys for Bob have done a superb job of bringing these games to the current generation; it has everything for adults and children with a light-hearted and fun adventure for the entire family.
---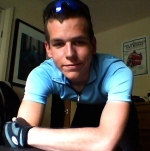 Sam Coles - a.k.a. The Bristolian Gamer
Sam has lived in Bristol all his life. A keen cyclist he speeds around the city but video games are his bread and butter. Whether the old Nes and Snes games or the XBox One and Playstation releases he loves them all. Sam runs his own gaming blog called Bristolian Gamer where he had been reviewing indie games, doing retro reviews and venting his anger at the industry when it does wrong since 2010. Sam joined the 365Bristol team in December 2014.