Sparks live in Bristol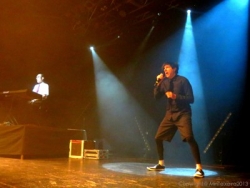 Posted on: 2013-11-29
---
Miri Teixeira at Bristols O2 Academy.
'The Hardest Working Man in Show Business' and 'The Hardest Working Man in Show Businesses Brother' stormed Bristol's O2 Academy with all the glory one might expect from Sparks.
The show began with an array of coloured lights, more dry ice than Heston Blumenthal has used in his career, and Ron and Russell Mael walking onstage to 'Your Call Is Very Important to Us...' The entrance was indeed dramatic, with Ron walking to his trademark 'Ronald' keyboard atop a platform to the left of the stage, and Russell stomping back and forth under the red and green lights.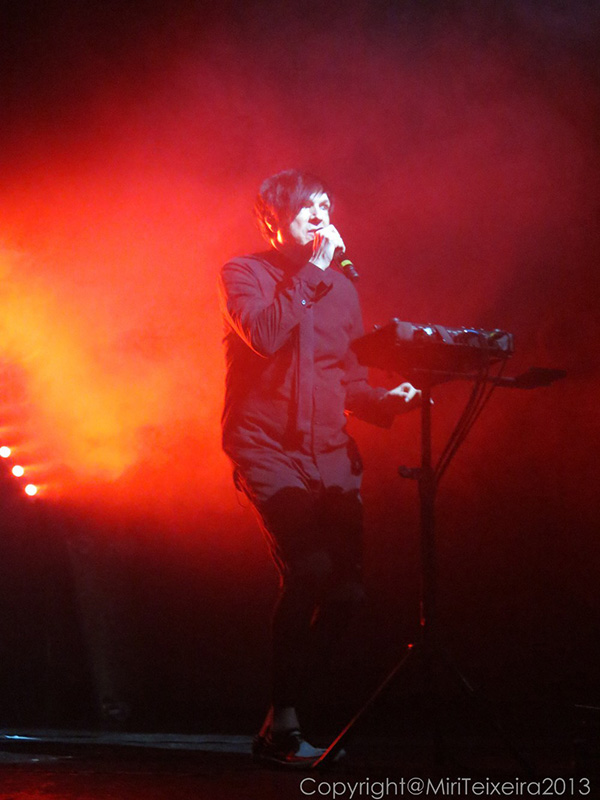 Russell roamed around the stage with seemingly endless energy, giving a passionate and entertaining performance, appearing to be smiling at some private joke the whole time. This put the crowd in high spirits and you could really feel the chemistry between brothers Mael. Russell's affectionate arm around Ron and proud mouthing of "He's my brother" was quite touching in its contrast to the sibling rivalry commonly found in the music industry. Both seemed to genuinely enjoy their time in Bristol, despite Ron's ever present stony facial expression.
Another exciting treat for fans of Sparks was announced at the show. Midway through next year, Sparks' previous album 'The Seduction of Ingmar Bergman' will be made into a feature film for cinema release. This news was met with a resounding cheer and the band launched into an eccentric excerpt from the album, with Ron donning a beret and delivering Mr Bergman's speech, setting the scene for the film.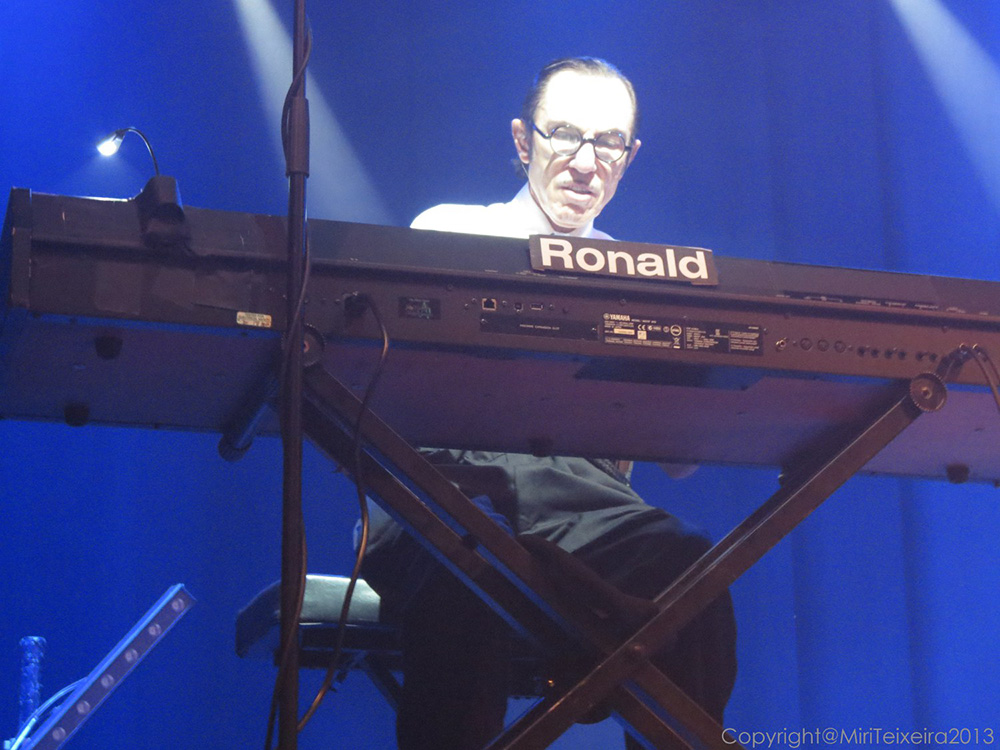 The band left after graciously waving through a solid fives minutes of raucous crowd appreciation in the form of cheering and clapping. Once clear of the stage, the clapping refused to let up, with the crowd shouting for more. Eventually and triumphantly, Sparks made a cheerful return to the stage, with Ron and Russell swapping places. Russell took up on the keyboard whilst Ron loosened his tie and, much to the surprise and joy of the crowd, began to dance just like his brother. This was a pleasing and defiant farewell – ending with the showstopping 'Revenge of Two Hands One Mouth' which reached its brilliant crescendo with shouts of "revenge!" – rendering the whole crowd awestruck.
The whole performance was met with rapturous applause and the crowd participation was strong. The set ended with Russell shouting "Photo op!" and urging the crowd to squeeze into a post-gig selfie. Overall, a thoroughly fun night.
---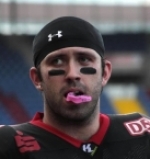 James Anderson
Born and raised in the suburbs of Swansea, Jimmy moved to Bristol back in 2004 to attend university. Passionate about live music, sport, science and nature, he can usually be found walking his cocker spaniel Baxter at any number of green spots around the city. Call James on 078 9999 3534 or email Editor@365Bristol.com.