Sister Act at The Bristol Hippodrome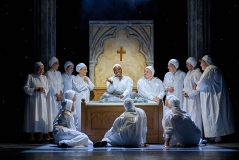 Posted on: 2023-03-08
"Sister Act, you are nothing short of fabulous, baby!"
---
Vivienne Kennedy reviews Sister Act, presented by Jamie Wilson, Kevin McCollum, Gavin Kalin, Robbie Wilson & Curve at The Bristol Hippodrome until Saturday 18 March.
I'll start with a confession… I've lost count of how many times I've seen Sister Act. Tonight's performance at The Bristol Hippodrome could be the sixth, possibly the seventh… I am close to 100% certain it won't be the last.
Sister Act tells the story of ambitious singer Deloris Van Cartier (as in Cartier), whose life takes a surprising turn after she becomes the key witness in a murder case and needs a place to hide.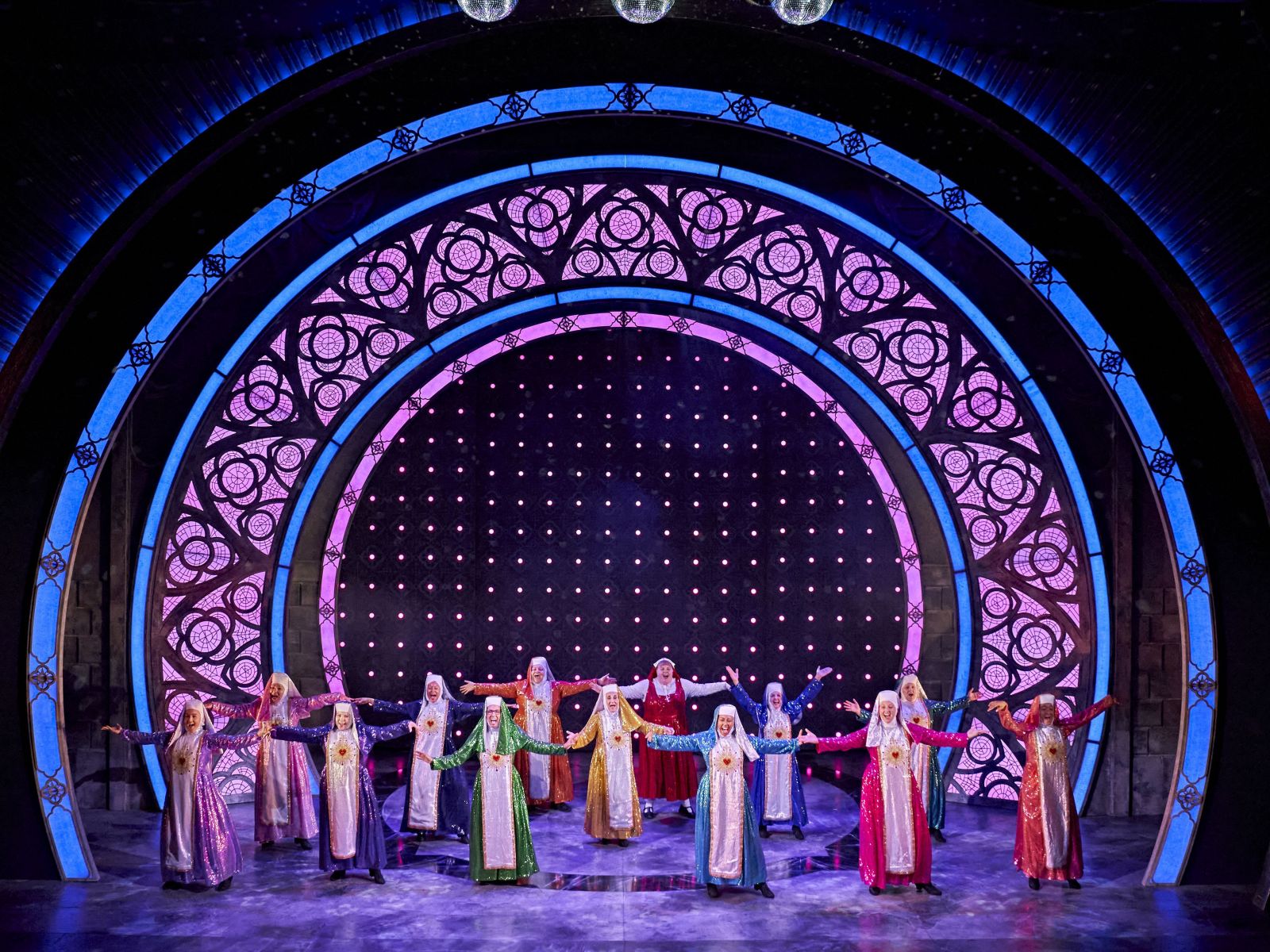 Nobody could possibly think of looking for her in a convent, could they? Not until Mother Superior (as in superior) asks her to help the choir and she transforms a bunch of tuneless nuns into a media sensation and secures them a gig in front of the Pope.
Sandra Marvin is perfect as Deloris, renamed Sister Mary Clarence, but, for me, tonight's stand-out performance is from Lesley Joseph as Mother Superior; her rendition of I Haven't Got a Prayer in Act 2 moves me almost to tears, quite a feat considering I'm grinning from ear to ear most of the evening.
There are no weak links in the cast, but special mentions for Clive Rowe as (Steady) Eddie (pictured below), the police officer who has had a crush on Deloris since their school days, and for Lizzie Bea as postulant nun Sister Mary Robert, whose song The Life I Never Led is a highlight.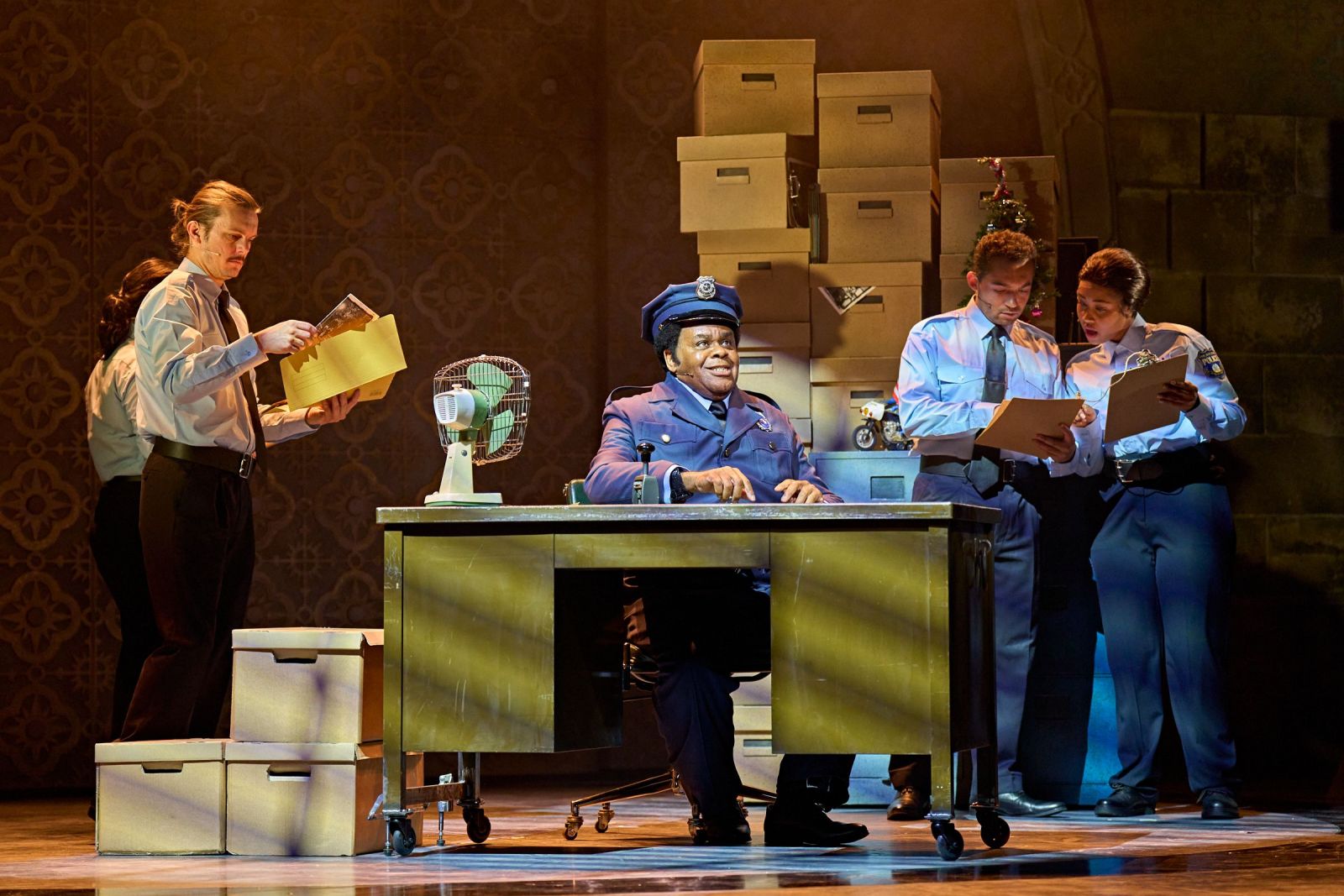 This show really does have everything you could ask for from a piece of musical theatre – a good story with plenty of comedy, songs you'll find yourself singing weeks or months from now, and the most colourful, glittertastic, habits you'll ever see!
Sister Act, you are nothing short of fabulous, baby, and if I could give you six, or possibly seven, stars, I would.
For further information, and to book your tickets, click here.
---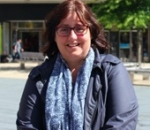 Vivienne Kennedy
Vivienne Kennedy says she lives and works in Bristol but sleeps in Weston-super-Mare, which is where she's actually lived pretty much all her life. During the day, she is Head of Broadmead BID (Business Improvement District), supporting retailers in Bristol Shopping Quarter. Away from work, she's been reviewing theatre, music and art in Bristol for more than 12 years and is rarely happier than when watching a good show at the Hippodrome or Old Vic.