Shura at Bristol's Trinity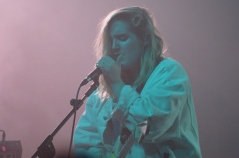 Posted on: 2016-12-06
Electropop with a personal edge from the endearing and talented Shura, who ends what has been a personally brilliant year on a high at her Trinity show.
---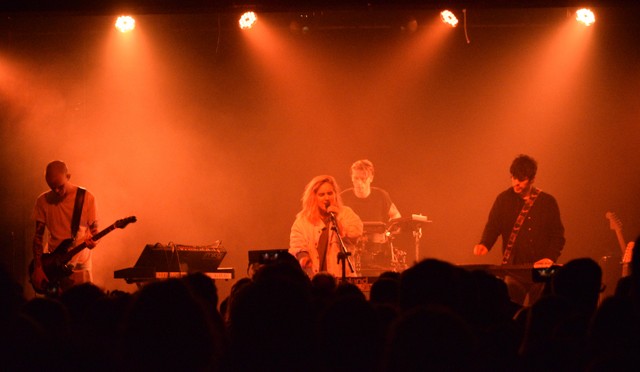 Manchester-born singer-songwriter Shura's star has been burning brightly for a while now, but the scale of her success since the release of debut album Nothing's Real in July 2016 has been something of a phenomenon.
Her music is retro-pop of the highest order, with synths and radio-friendly tunes aplenty, and yet it still manages to sound fresh and inventive. Touring in support of the album, her set included most of its tracks. Particular stand-outs were opener and album title track 'Nothing's Real', 'What's It Gonna Be', 'Indecision' and '2Shy', although 'Touch' and 'White Light' towards the end of the evening were one notch higher still. There are very few weak points in Shura's material, most of which to-date has been co-written and co-produced with Joel Pott of Athlete.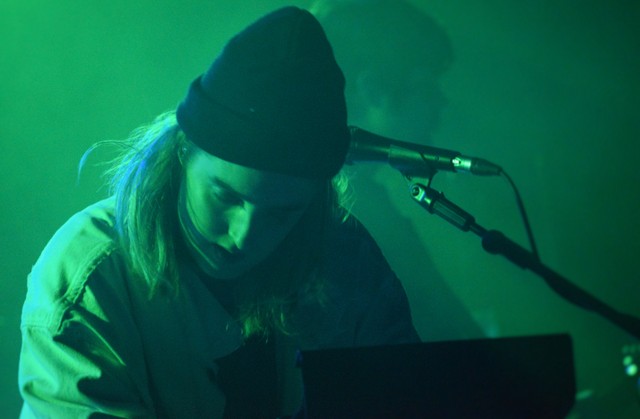 Her songs have a very strong personal edge to them, often telling highly-relatable stories of heartbreak or the struggles of being 'different', which perhaps accounts for the deep connection that her fans appear to have with them. Shura - whose real name is Aleksandra Denton - for her part has an engaging stage presence which comes across as effortlessly casual but is no doubt far from that given that this is an artist who takes her music writing, production and performing extremely seriously. On stage though, she is certainly one of the more unassuming performers, despite having so much about her live show for the audience to get excited about.
She gained sympathy points for tackling this tour despite going down with what she described as "shu-flu", although whether those in the front row, who enjoyed shaking hands with her during her song 'Touch', will be quite so understanding if they subsequently fall ill as a result is another matter!
The only slight downer on the night was the lack of an encore. This can work well with plenty of acts, but somehow it felt like a missed opportunity on this occasion. 'White Light' ended so raucously that it could easily have played the role of a single-song encore and sent the crowd home buzzing. Instead, it felt like there should have been a little more to come.
Despite this, there is undoubtedly plenty more to come from this talented performer who, in a relatively short space of time, has already provided some important soundtracks to many of her fans' lives.
---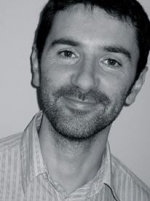 Martin Allen
As a lifelong music obsessive, Martin brings his extensive journalism experience to bear on reviewing some of the many gigs that make Bristol's music scene one of the liveliest in the country. Originally from London, he spends his time following AFC Wimbledon, tormenting his children with Dad Jokes, and getting out to see as much live music, comedy and theatre as possible.