Salt Street @ Steam - Bristol Food Review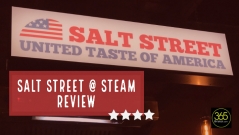 Posted on: 2018-10-30
Steam's new foodie resident - Salt Street - is the American dream
---
Last week, 365Bristol.com were invited to try out Steam's latest foodie popup - Salt Street. Steam's previous resident - Cornish Burger Co. – was a favourite of mine, so inevitably, I had high hopes for this American-dream dining experience. Spoiler alert: Salt Street didn't disappoint.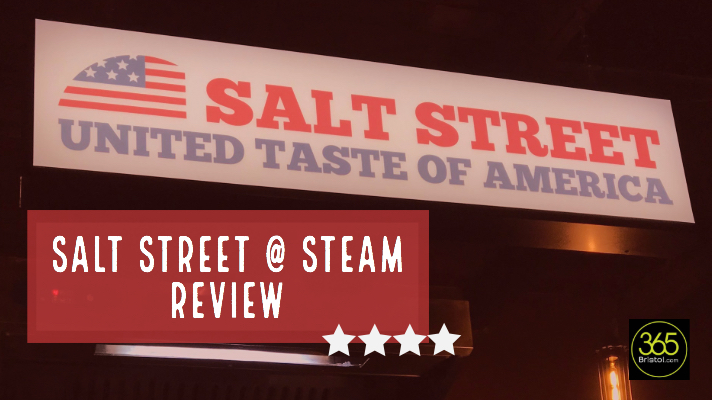 We arrive at Steam, and it's already quite busy. This is no surprise given the pub is a group outing's paradise. With its vast, heated outdoor seating area fitted with swallowing sofas and twinkling fairy lights, alongside its immense, quirky interior; Steam is a venue fit for crowds. But despite its size, I feel relaxed. It's oddball decoration and cosy lighting forge a certain warmth amidst its nightly vitality. It's not a place for an intimate date, but a spot to hang out and unwind – that's for sure.
Besides Steam's noticeably wooden aesthetic; the illuminated Salt Street sign is a standout feature on arrival. It's branded with an all-American theme but carries it off with a contemporary edge.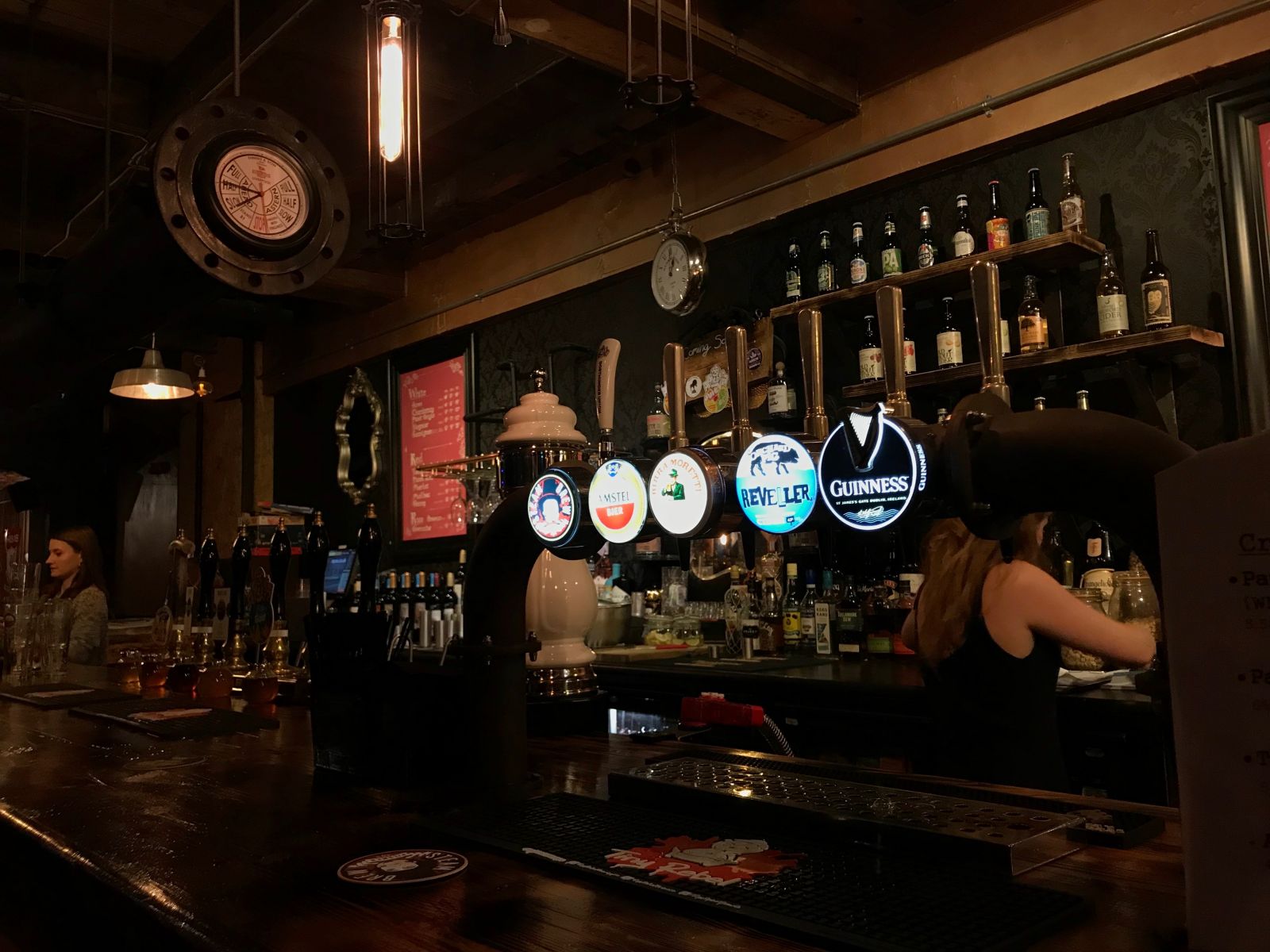 This new pop-up is quite simple; based right next to the bar, this tiny, squared-off kitchen aims to bring hefty American-inspired dishes to Bristol, using nothing but local suppliers. So, we grab some drinks and check out Salt Street's refined menu, which is made up of around five main dishes.
At first, I'm a little torn. Do I go for the Cubano (a toastie-like amalgamation comprised of thick ham cuts, pickles, Swiss cheese and homemade mustard mayo) or The Chicken (a deep-fried boneless chicken thigh packed inside a Rastique bun)? I'm feeling quite peckish, so I opt for The Chicken (£8.00) with some parma fries (£4) and frickles (£3.50.)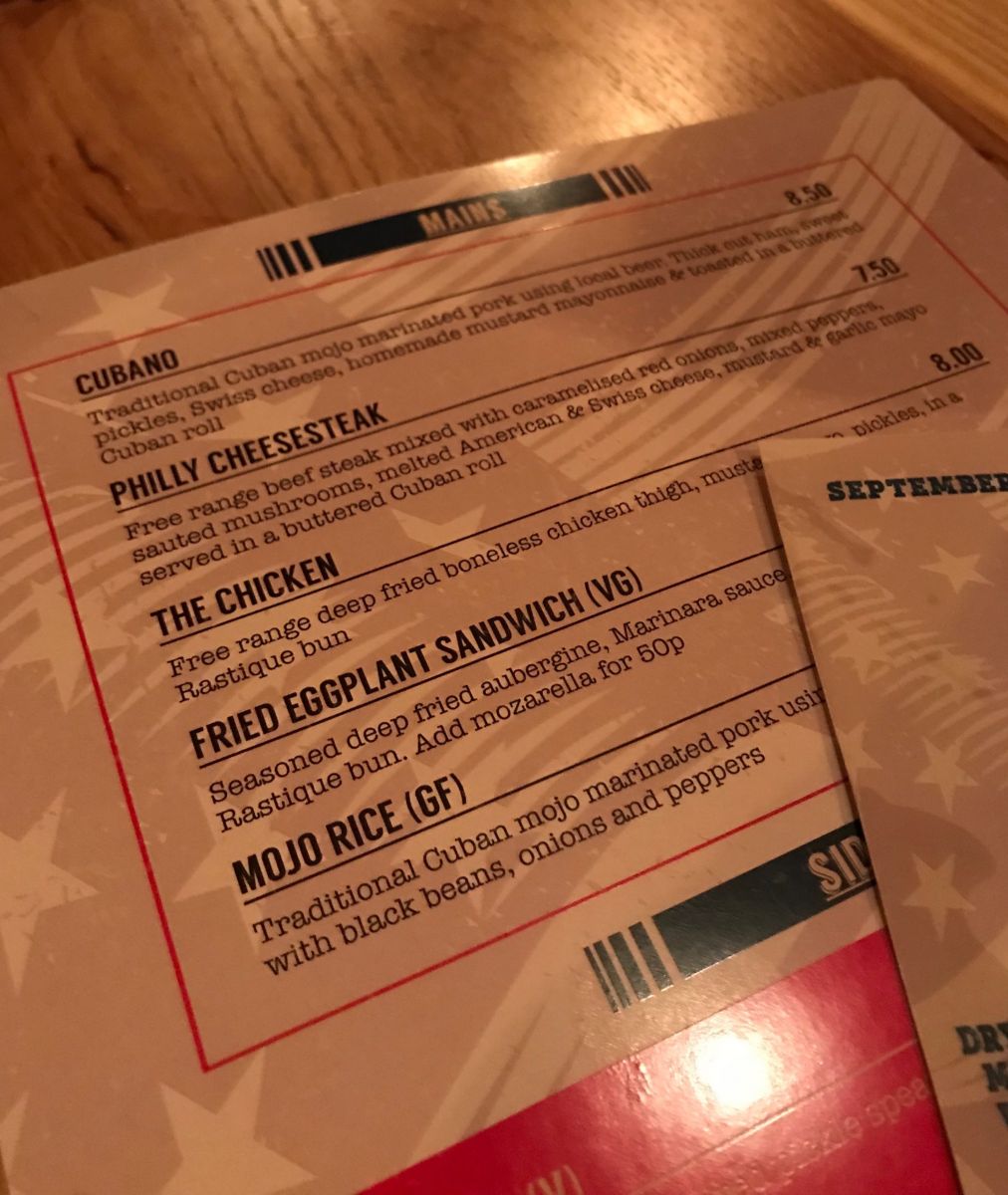 Aligning with the hustle and bustle of Steam, Salt Street is not a table service-type deal. You order at the bar and leave gifted with a buzzer, so you can later collect your deep-fried goodness. The service at Steam is always top-notch, and today hasn't strayed from this trend. It's a busy place with only one chef, Leon, responsible for Salt Street's food - so, you've got to be a little patient!
First, arrive the frickles. Frickles are deep-fried pickles - and they taste just as good as they sound. Despite not being the most aesthetically appealing of dish, this unassuming side plate is one of the most exciting things about Salt Street. The batter is surprisingly light and scatters a tasty crunch onto the softness of the pickle beneath. It's something I've never had at a fast food joint, but it's something I'd love to see more of.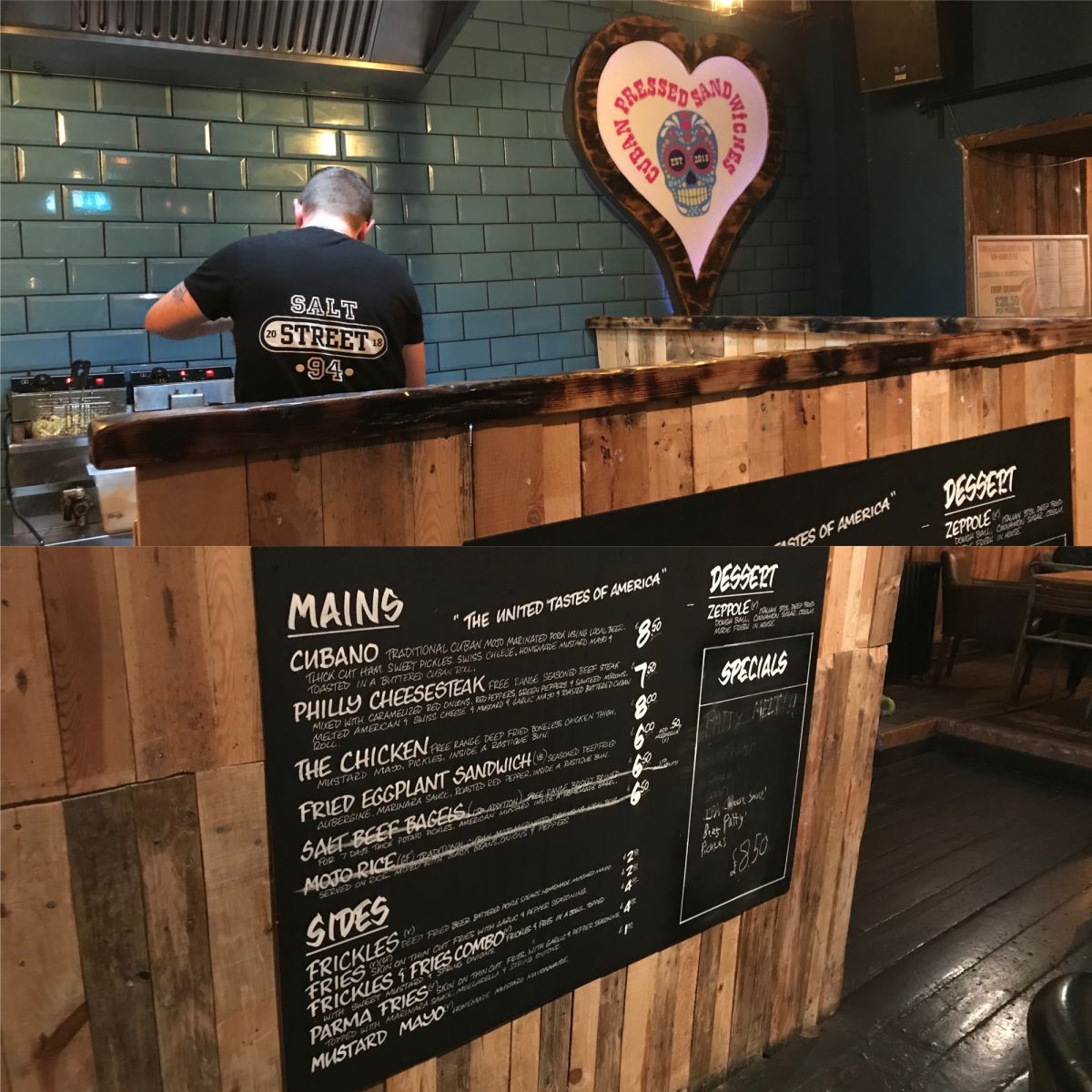 Next up arrives my taster of The Chicken and plate of parma fries. The chicken's downright glorious. The juicy cut of the chicken thigh is wrapped in a salty but light batter – curating a burger that's moist and particularly well-seasoned. Though it would have been interesting to see the meat arrive in a brioche bun, the burger tastes good nonetheless. Did I mention how juicy the chicken was?
The parma fries are arguably my favourite part of the meal. Small french fries, these parma delights are topped with a serving of a fresh tomato marinara sauce and parsley. Though a simple concoction, it made for an effective side switch-up. The serving was pretty plentiful, too, which is a welcome characteristic of any dish in my book.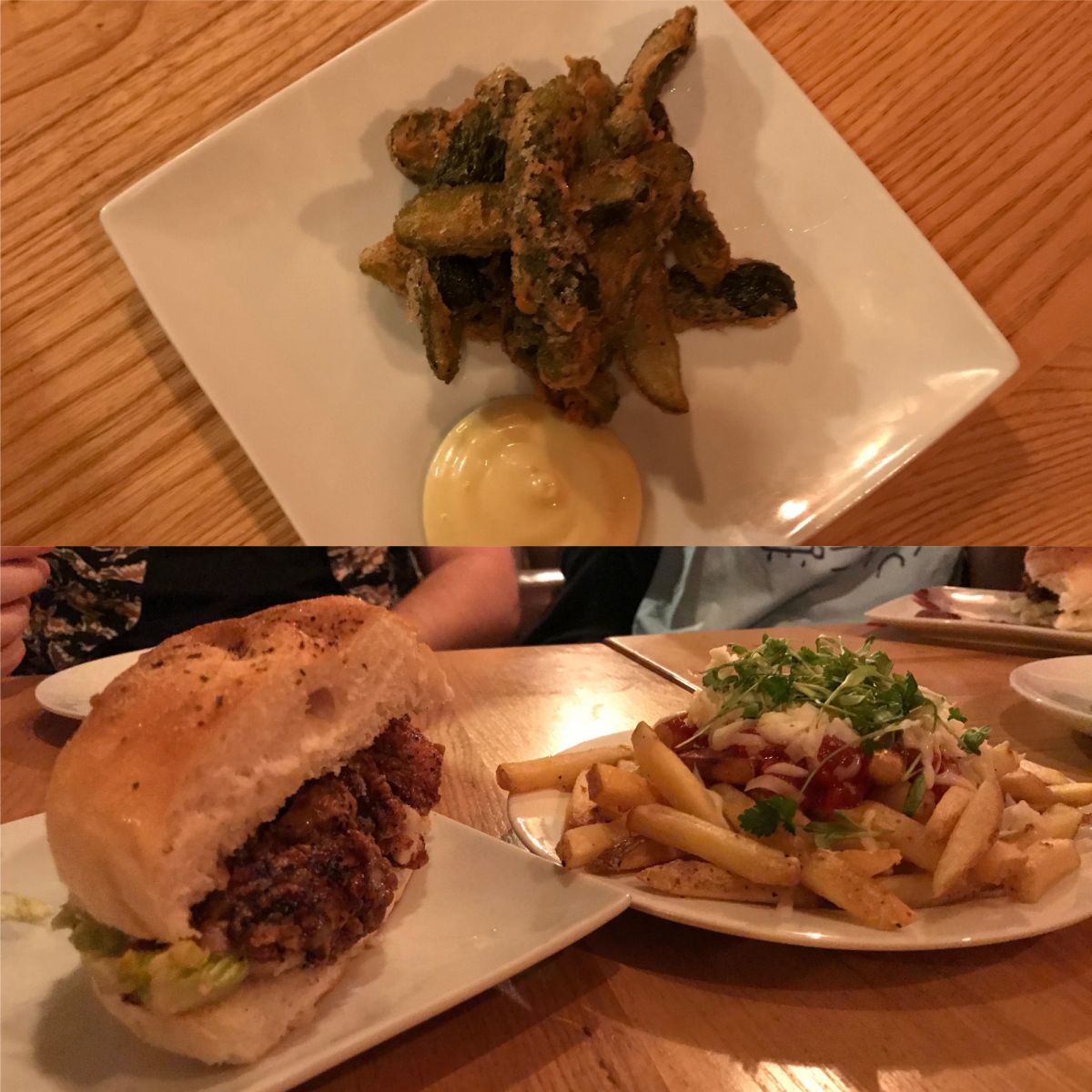 Salt Street, I think, does precisely what it sets out to do. It brings a quick taste of life across the pond - in the form of a sandwich - to a fantastic local venue. Don't expect a feast fit for the ravenous, but a quirky snack to enjoy with friends - I mean, Salt Street is now based at Steam, after all!

Find out more about Salt Street here. Steam is located Clifton Down Station, Whiteladies Rd, Bristol BS8 2PN.
---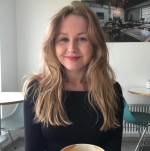 Kate Hutchison
Kate Hutchison, co-Editor 365Bristol.com & Editor 365Bath.com
Kate is a recent Philosophy graduate and freelance writer with a passion for digital content, music and lifestyle journalism. Find Kate in a coffee shop, on Twitter or email kate@365bristol.com.